RHS flower show, Tatton Park
Thanks to the hard work of Mrs Probert and her team, the build has begun at the RHS flower show at Tatton Park. Our garden is based on Lynn Reid Bank's book "Harry the Poisonous Centipede" and is complete with a giant centipede!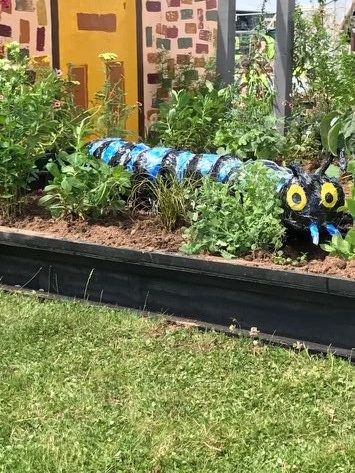 The annual competition invites schools to get creative and design their perfect front garden that fits a fun predefined theme. This year's theme is all about wildlife, specifically from literature, and back in April, pupils were asked to choose their story from a hat. Once all allocated, the pupils had huge amounts of fun exploring how their book character would live in their particular habitat and what their front garden would look like.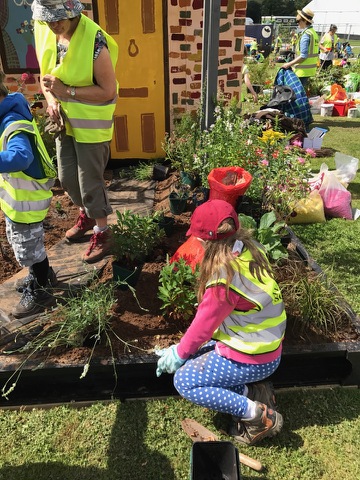 A host of designs were presented throughout the day from books including Animals of Farthing Wood, Charlotte's Web, Harry Potter, Fantastic Mr Fox and the Wind in the Willows. The stunning and detailed models were created from a variety of materials and recycled resources.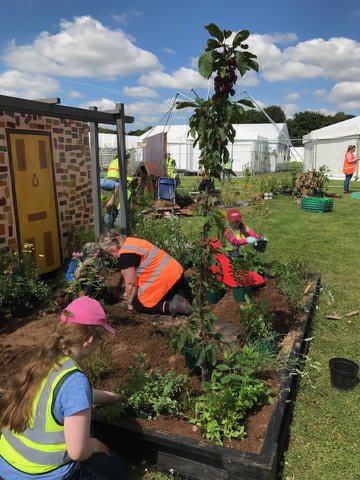 It's now down to our designers and gardeners to turn LG's (Y4) design into reality!