Year 6 Class News
Remembrance at The Old Garden Care Home
Year 6 had a really rich and feel-good experience this week when we visited The Old Garden nursing home.
On arrival, we were given a tour around the fabulous facilities including the stunning new sensory garden. The children were particularly fascinated by the hydrotherapy pool and the high-tech bath.
The children have enjoyed practising World War songs. They performed three songs for the residents: The Quartermaster's Store; We'll Meet Again; and It's A Long Way To Tipperary. Many of the residents, were popular choices as the children sang with enthusiasm and many of the residents joined in.
After a brief interlude for juice and biscuits, the children and the residents sat around tables together to make Christmas wreaths. It was lovely to see that many of the children felt comfortable enough to chat with the residents who were clearly delighted to be with the children.
All of the Year 6 children behaved impeccably, were cheerful and demonstrated sensitivity regarding the different needs and abilities of the residents.
For more photos click here for Year 6 class gallery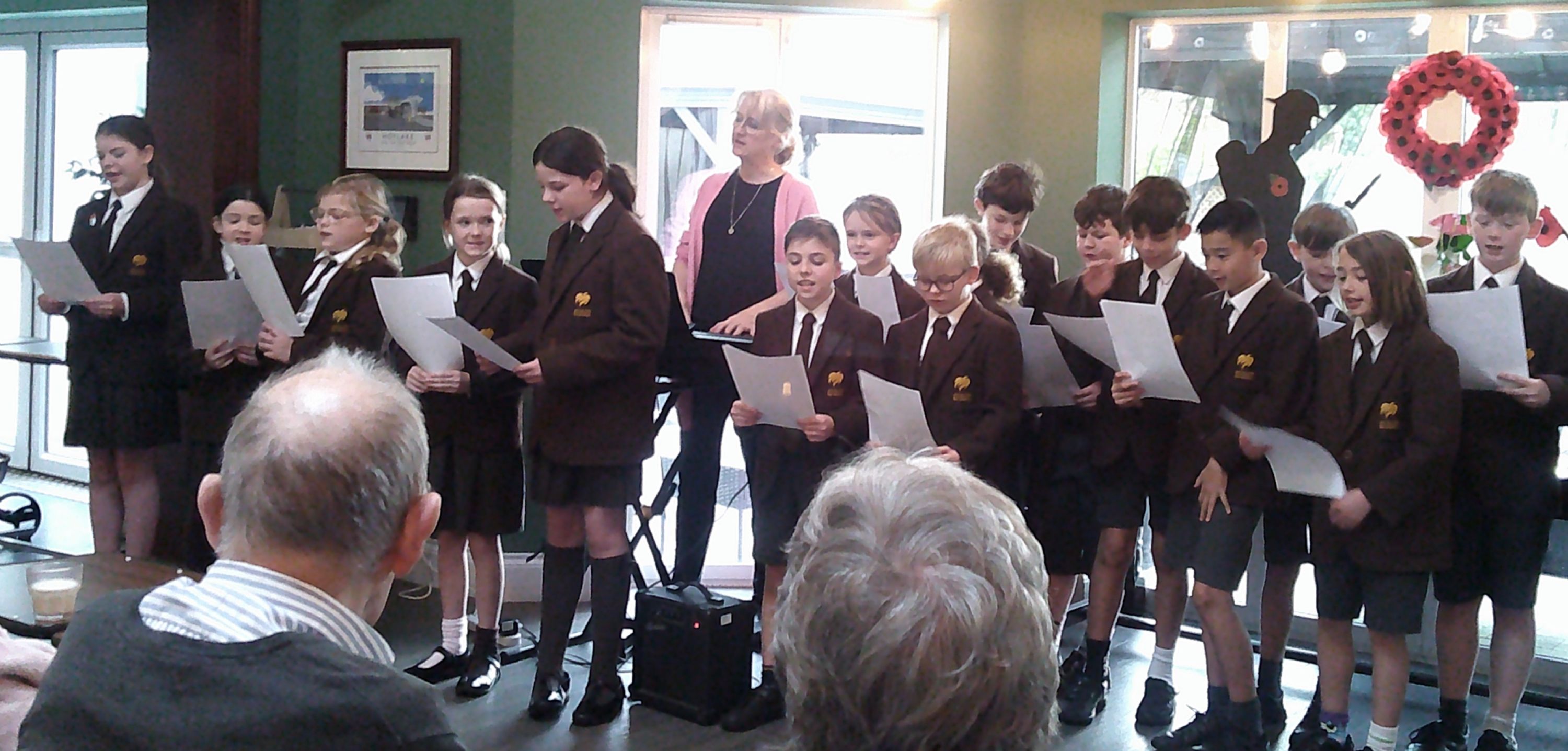 Beach School - Last Session of the Year
This week, Year 6 had their third Beach School session and what a fabulous one it was. The weather was perfect (after the constant rain of the previous day), the sea was calm and blue and, just for us, it was in exactly the right place. The children had great fun in the water before, with great excitement, tackling their sand sculpture task. To round the session off, the children enjoyed hot chocolate and a shortbread biscuit kindly provided by Mrs. Probert.
Beach School this term has been a real treat for the Year 6 children after working with such commitment and diligence towards their exams. Many thanks to Angela for organising and facilitating our sessions.
For more photos click here for Year 6 class gallery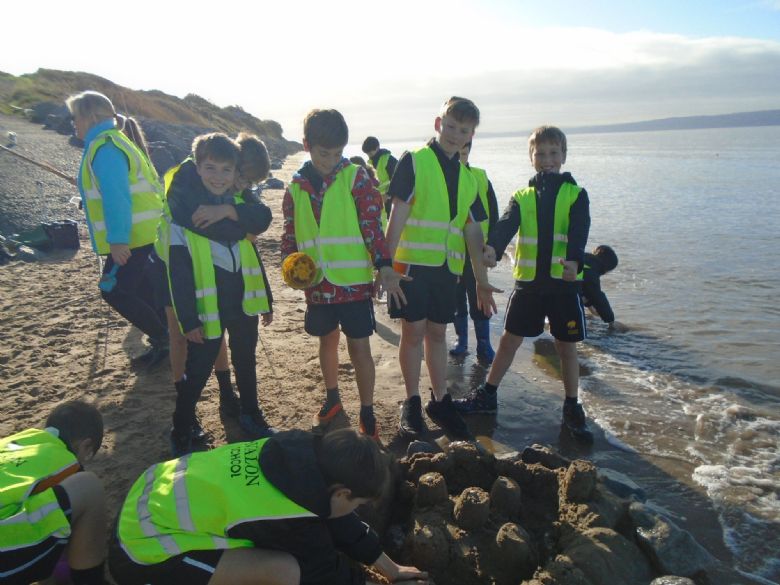 Beach School
Year 6 had a fabulous time on Thursday morning in their Beach School session. After a sociable walk down to the beach, the children had a stroll along the beach to a place where the water wasn't quite so far in. The children loved having a paddle – there were a lot of wet feet! We had to leave the beach as the tide had come right up, so we walked up to the field overlooking the beach. The children were given the investigative task of making their own compasses. This involved rubbing a needle along a magnet so that the needle became magnetised. Next, the needle was put through a leaf and put on the top of a bucket of water. The children were delighted that their leaves turned on the surface of the water, to align with magnetic north as shown on the 'real' compass. Having worked hard, the children finished their beach experience off with a an enthusiastic game on the field.
For more photos click here for Year 6 class gallery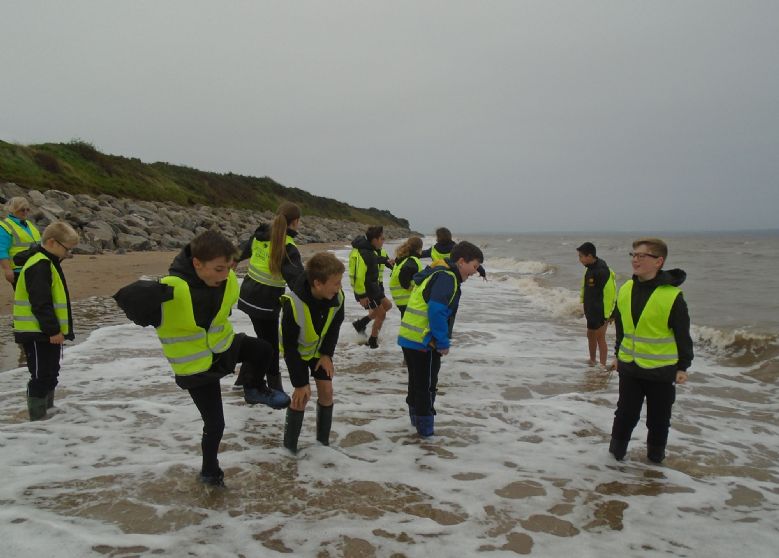 Our New School Council Members
Welcome on board!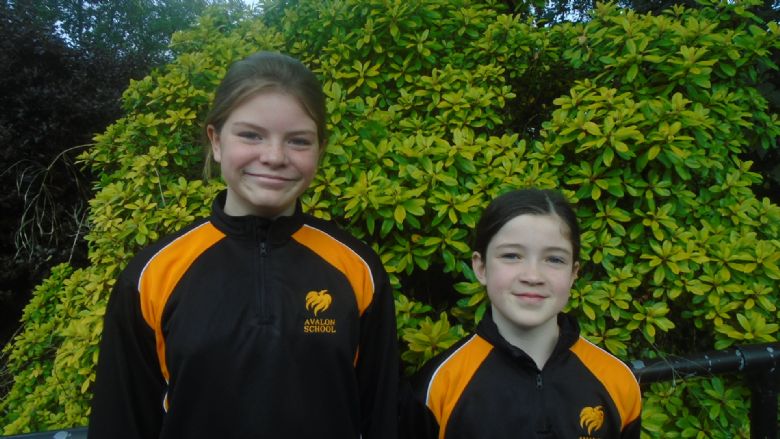 Welcome back to school Year 6