Year 4 News 2017-2018
Making the most of the sunshine in Maths!
Year 4 have been working on inverse operations for addition and subtraction. We went up to the field today to carry out a series of sporting challenges. The children had to estimate the distance of each activity and then record their actual distance. They repeated this and then had to find the difference between the two. Tomorrow we will be carrying out inverse operations to check our answers.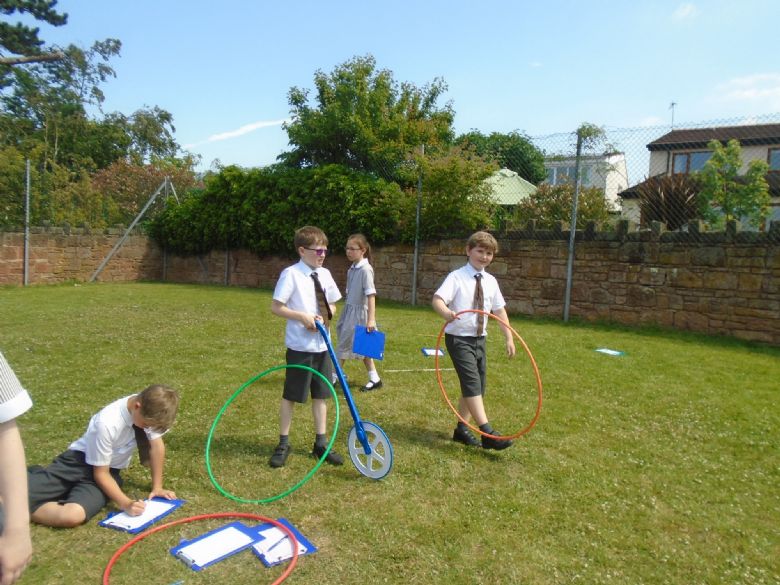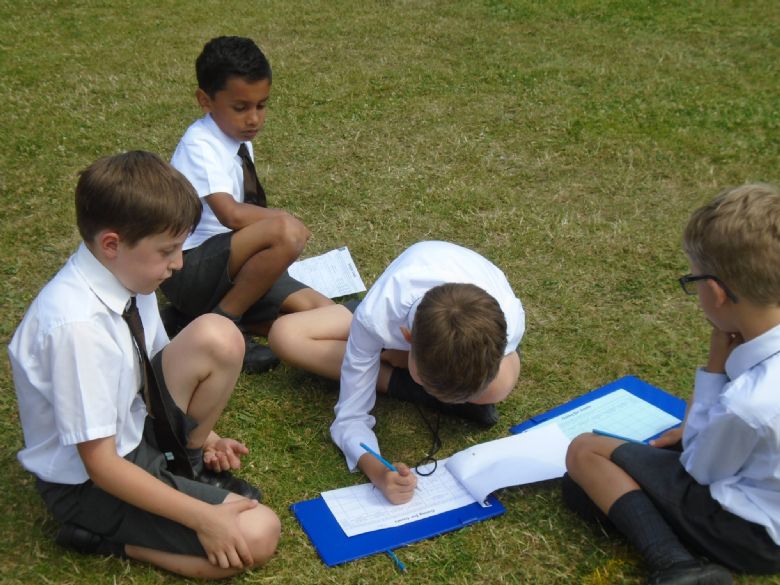 Egyptian Art Project
In Art & Design, we have finished two life size sarcophagus 3D figurines and pupils enjoyed turning a volunteer into a life size 'mummy'! The paper was then recycled by a child taking home the wrappings for some very lucky pet gerbils. We loved the project! With thanks to all our kind families who donated newspapers and cardboard to make this project possible.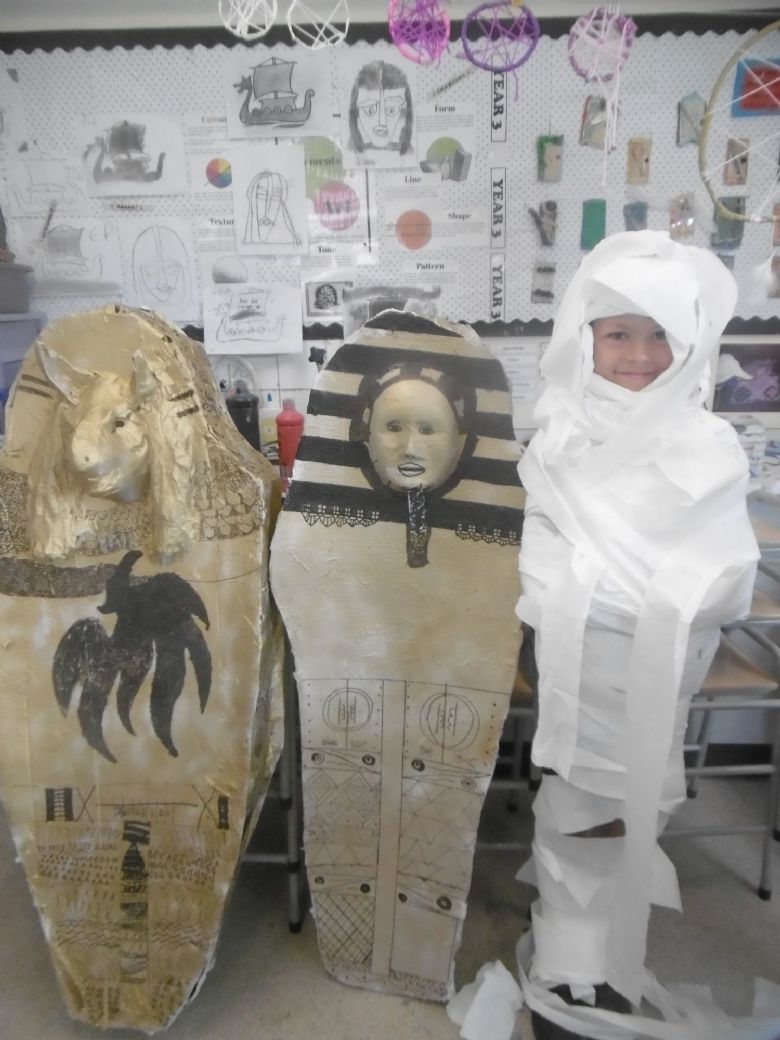 Class Trip to Speke Hall
Pupils enjoyed a sunny day at Speke Hall On Thursday 17th May. First they had a tour of the Tudor hall and peeked into the priest hole! After they carried out a simple Tudor dance in the hall and toured the outside of the building. The class identified the features of a Tudor building as recently discussed in a History lesson. Finally, pupils took part in an afternoon classroom session, making their very own scented pomander. Two pupils were chosen to try on Tudor costumes as our tour guide discussed each clothing part. What a fantastic day had by all!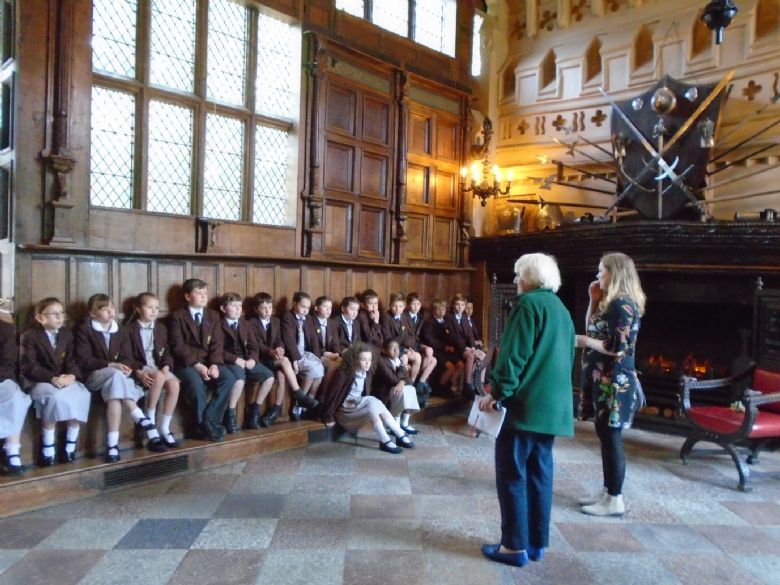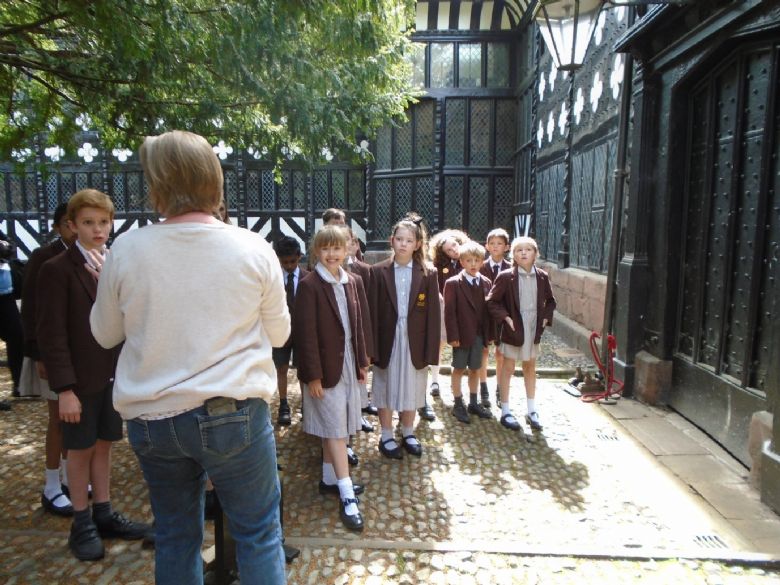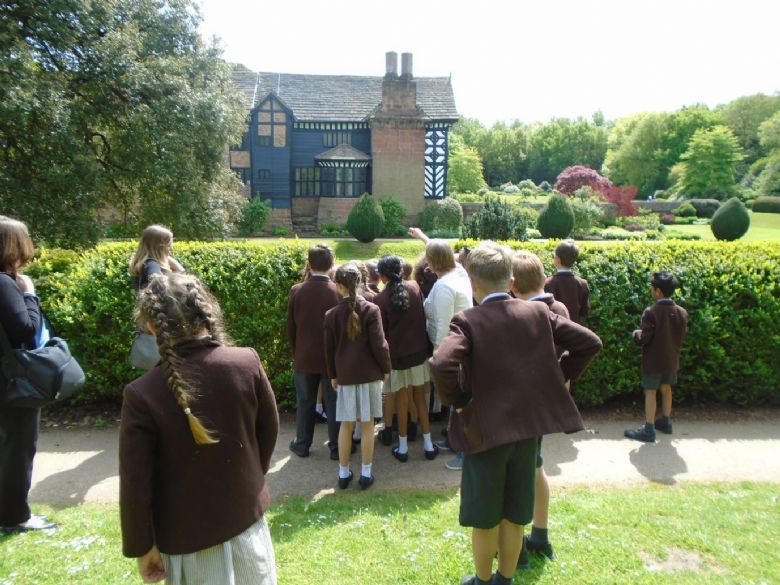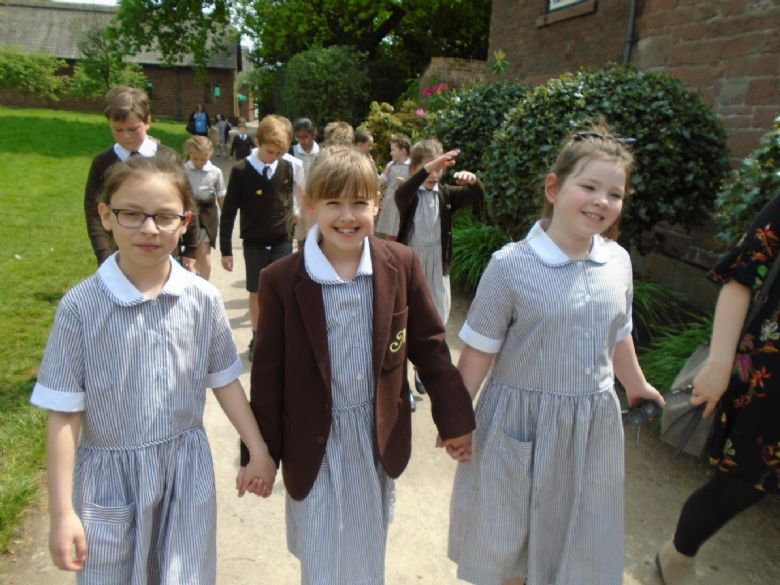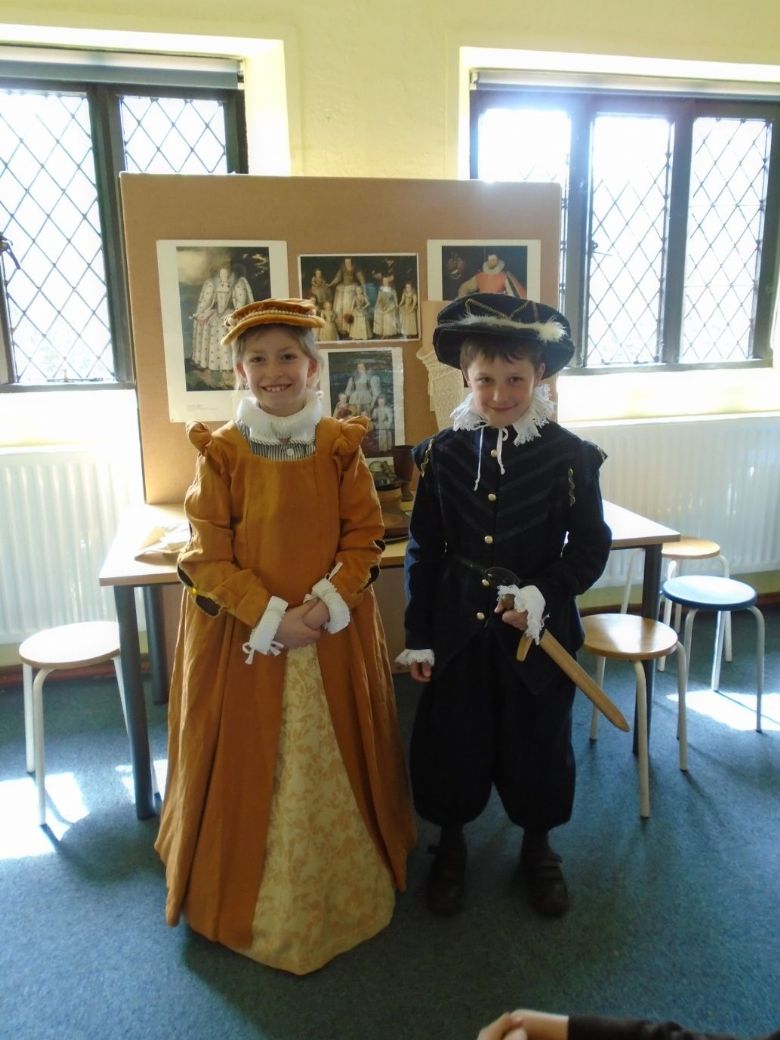 Debating: Do you think zoos are good or bad?
This has been the focus point when creating their own persuasive writing this half term. Pupils have been engaged in the topic by voicing their opinion and carrying out a class debate!
Dentist Visit
This week pupils enjoyed a talk from a dentist highlighting the effect of sugar on the teeth by carrying out practical demonstrations.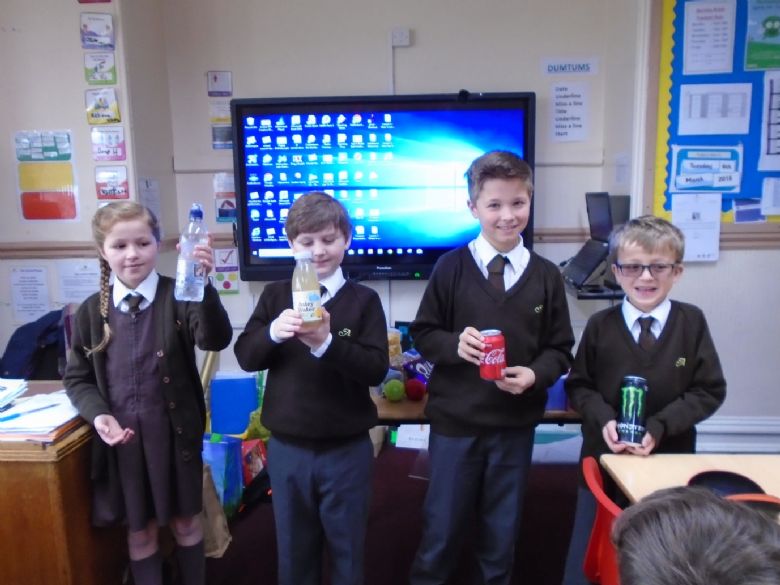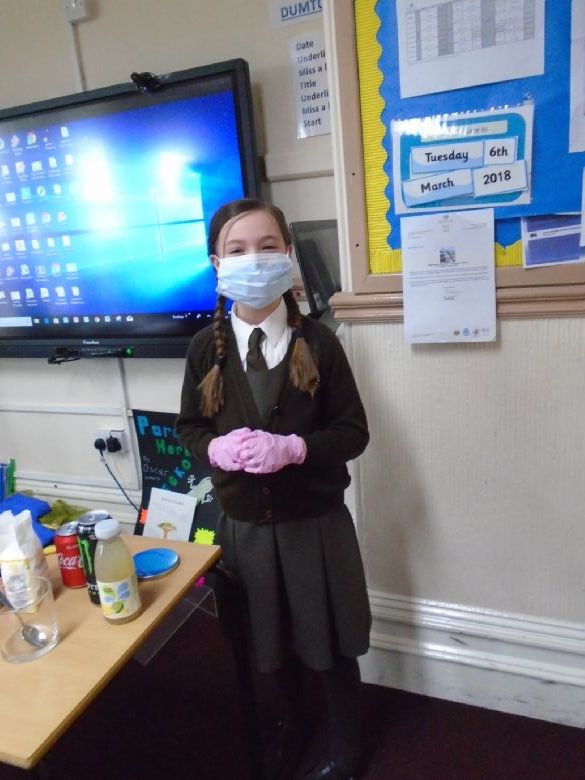 Art
Year 4 are enjoying using newspaper and a mix of PVA glue and water to complete our project on Ancient Egyptian art. They have papier machéd a life size sarcophagus in preparation for decoration with hieroglyphic symbolism. With our thanks to all who kindly donated the newspaper for this project, it is great fun!


French
In French, Year 4 have been playing loto and pairs with animal cards to familiarise themselves with the animal vocabulary. They had to recognise aurally the names of pets and then recognise the written word.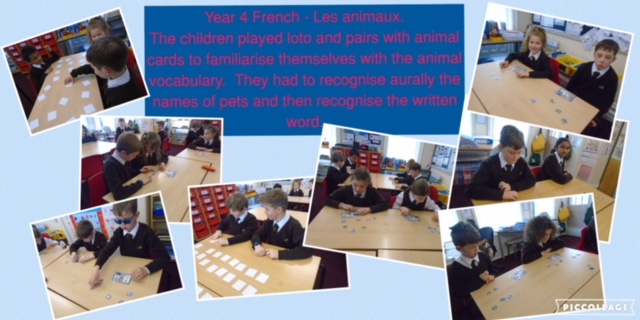 World Book Day
Pupils have enjoyed a range of activities linked to World Book Day. First of all they carried out a shared read with Year 1 then enjoyed parading in their costumes in assembly. We watched a video of authors describing a range of books on the World Book Day website and each child received a £1 voucher to spend!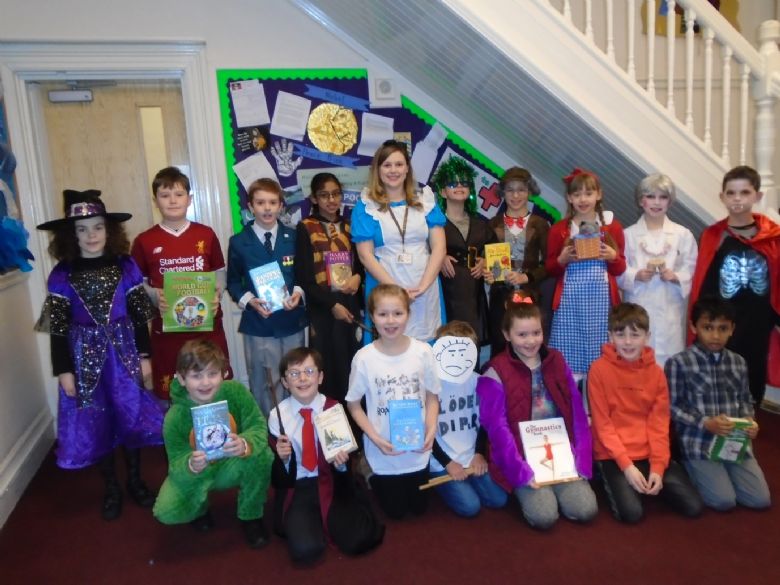 Year 3 and Year 4 P.E.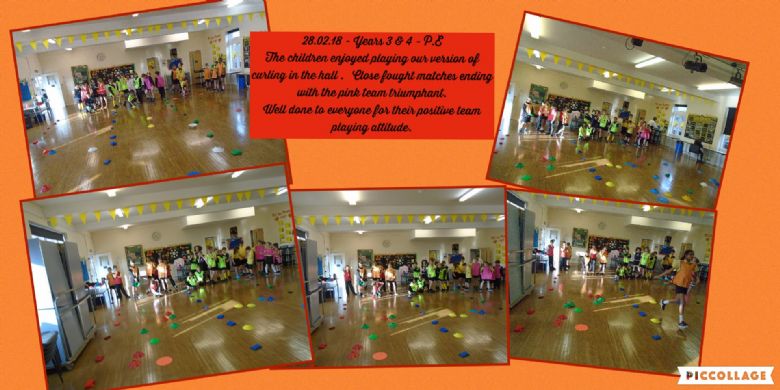 The children enjoyed our version of curling in the hall. Close fought matches ending with the pink team triumphant. Well done to everyone for their positive team playing attitude.
Art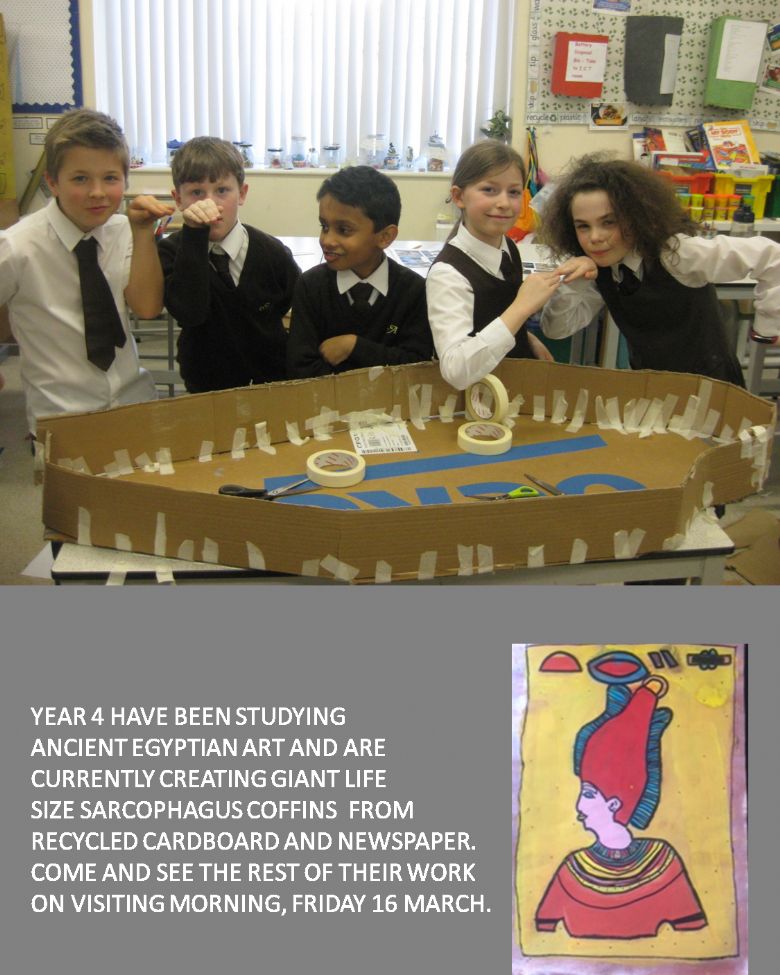 Class Assembly
Cross curricular links to Art, PSCHEE, RE, Geography and English
In R.E children have been learning about inspirational people from different faiths. We have been learning about Malala Yousafzai and how she used her individual liberty to stand up for her rights. This has linked with learning Fundamental British Values in PSCHEE.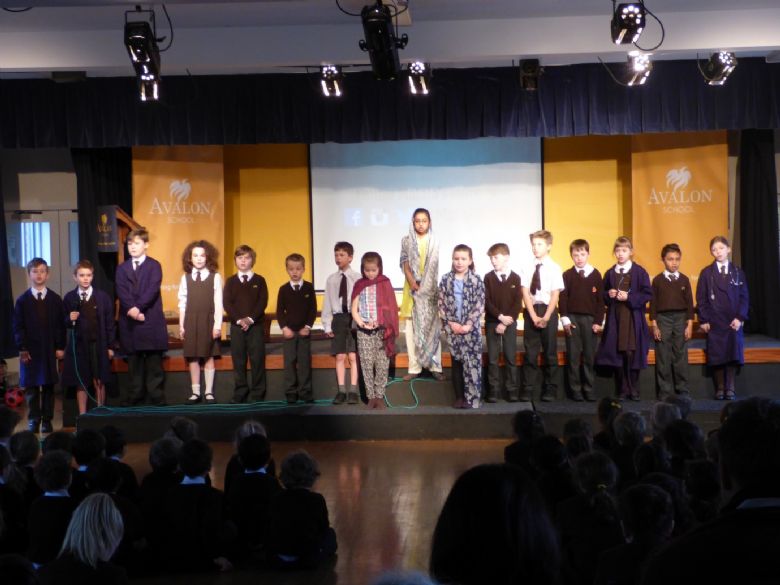 We have also been reading the book 'For the right to learn' and this provided an excellent opportunity for pupils to develop their speaking and listening skills.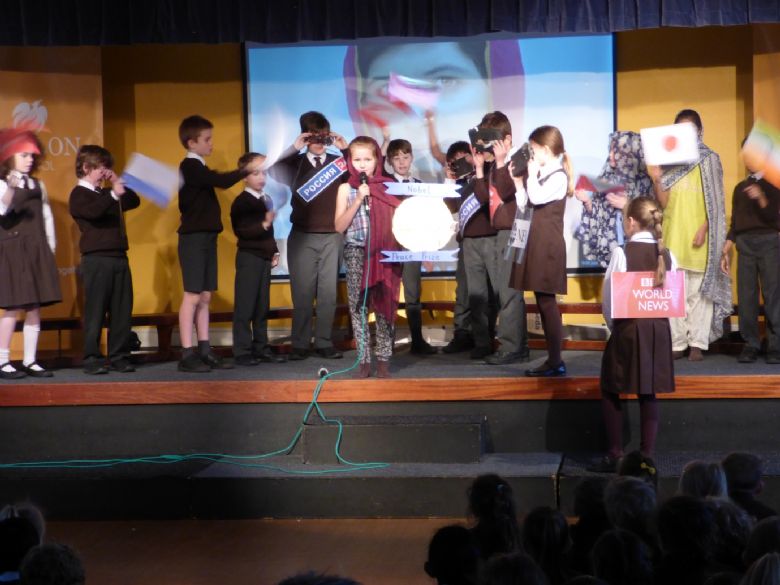 Furthermore, pupils have enjoyed creating their own Mehndi designs in Art and Design.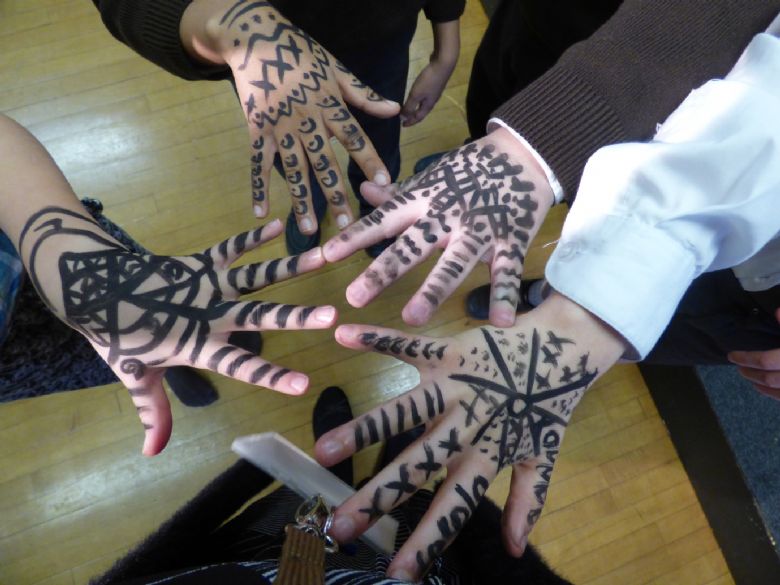 Gymnastics
The Year 3 + 4 boys have been working hard in Gymnastics, their learning culminating in a spectacular whole class linked balance devised by the boys themselves. They fully understood the need to listen to and support each other: that as a unit they would succeed.
English
Stories from the same author (Rainforests)
Pupils in Year 4 have been reading 'The Great Kapok Tree'. They were asked to imagine that they were a character in the rainforest and act as their conscience. They tried out a drama technique called a 'conscience alley' to explore and infer the character's thoughts and feelings.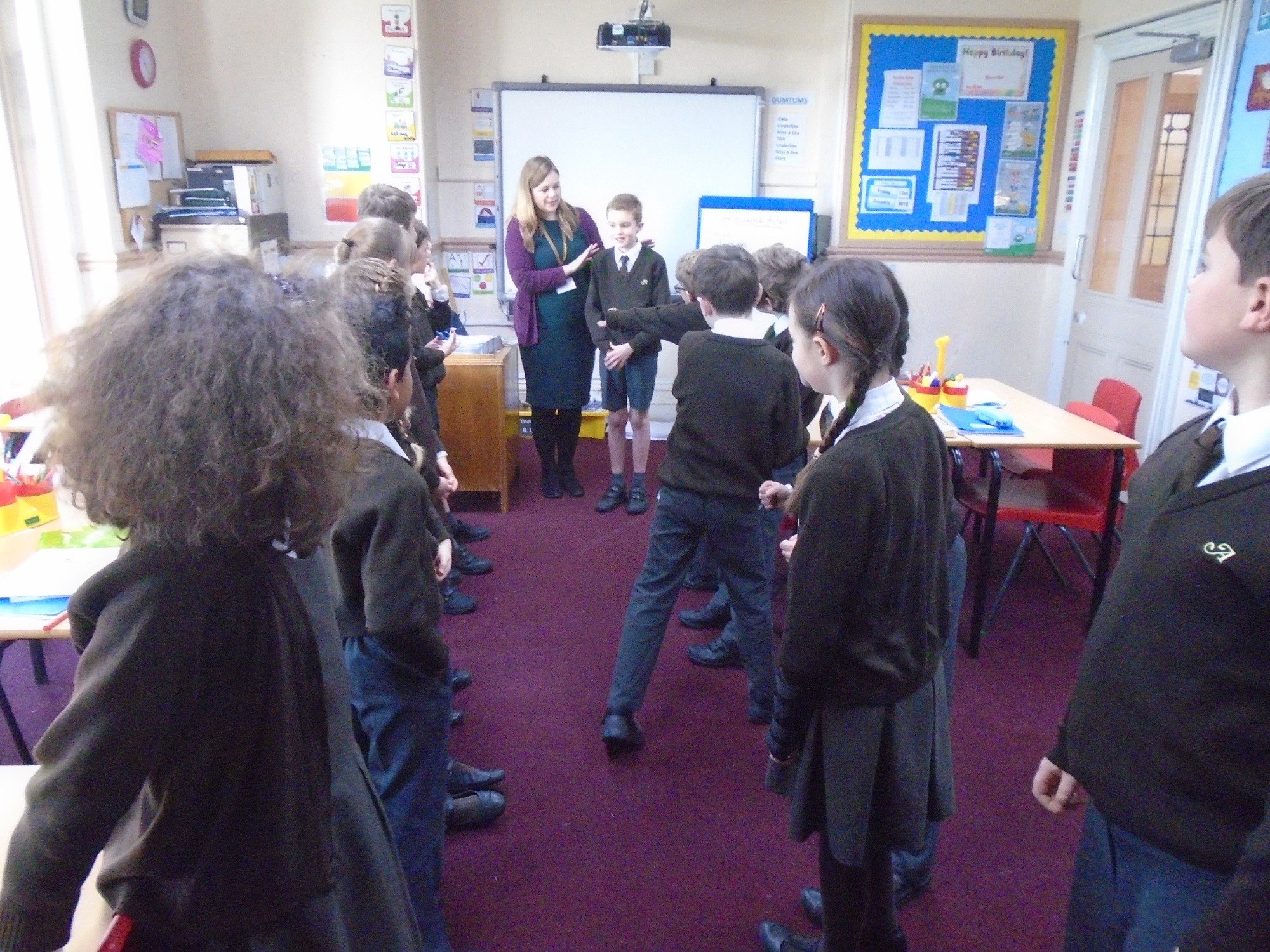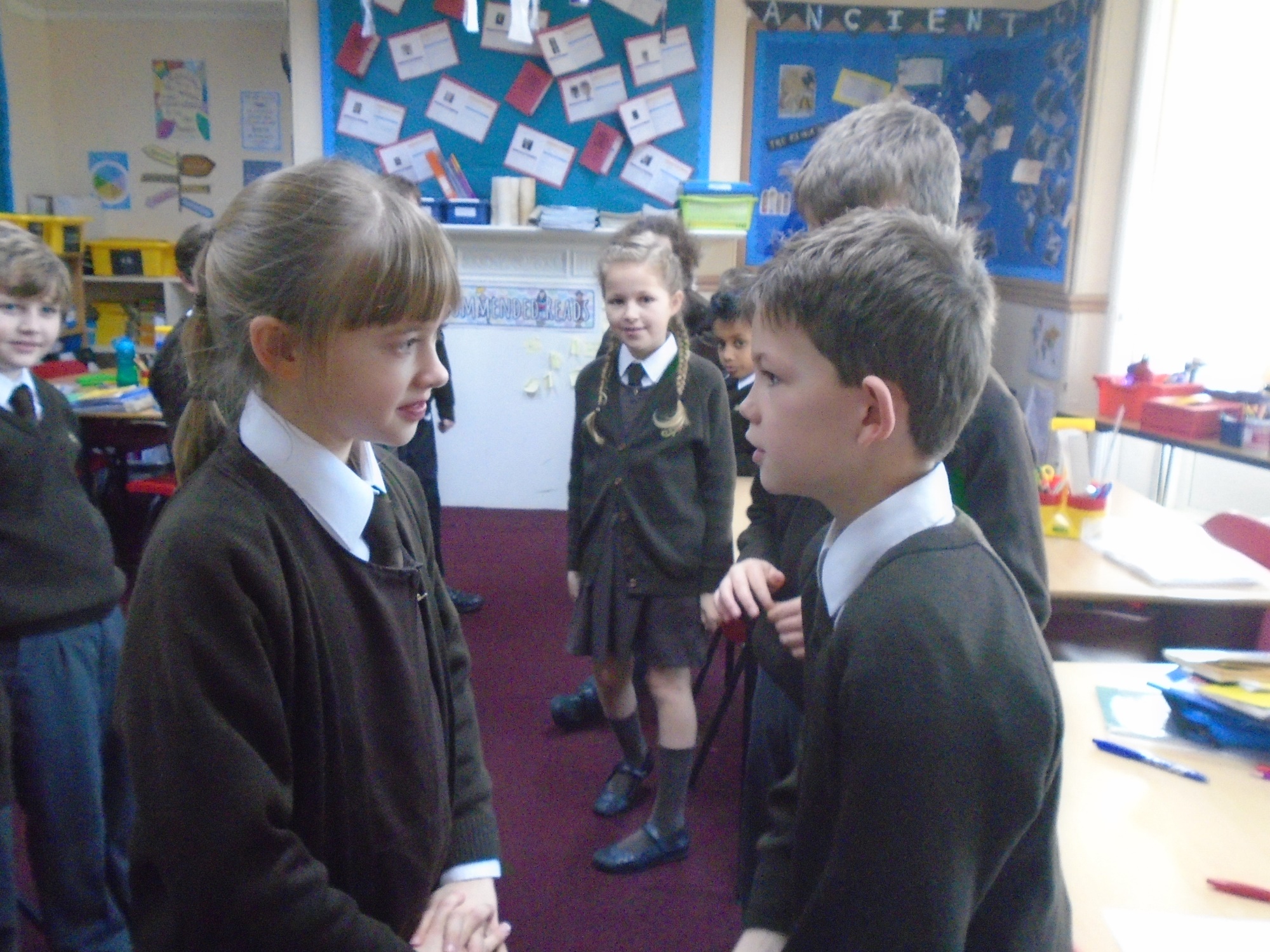 French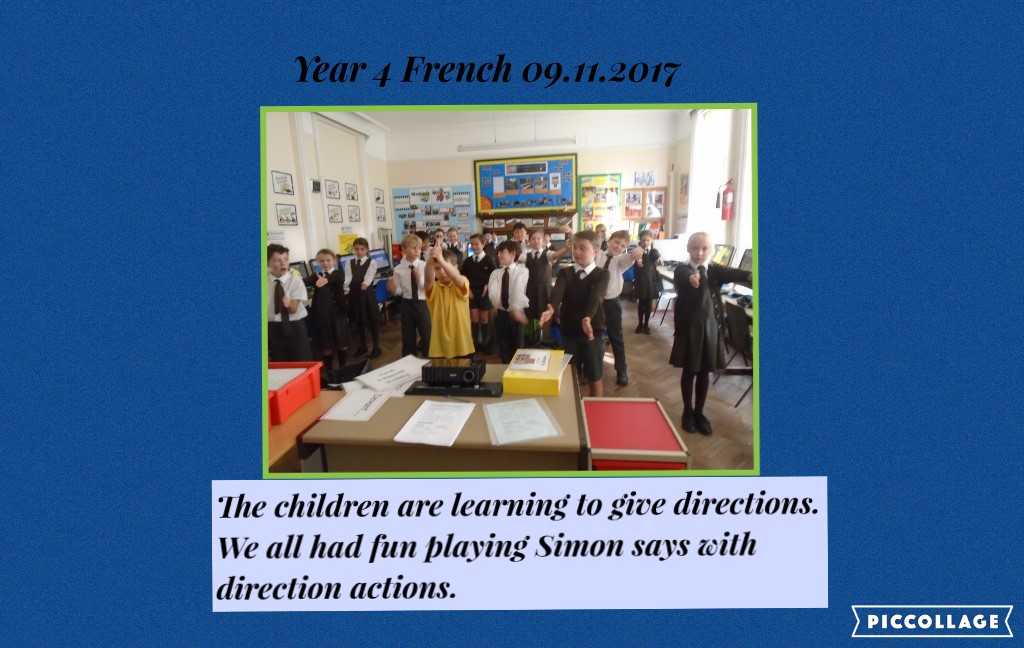 History/Maths - Building the Great Pyramid
The Great Pyramid was built by the pharaoh Khufu and rises to a height of 146 meters with a base length of more than 230 meters per side. It took 20 years and 2.3 million blocks to construct. As part of their studies of Ancient Egypt, Year 4 children were set the task of building a replica of Khufu's pyramid using cuboid models which they individually constructed from nets. It was great fun to do and we certainly learn at lot about how the Ancient Egyptians constructed this wonderful structure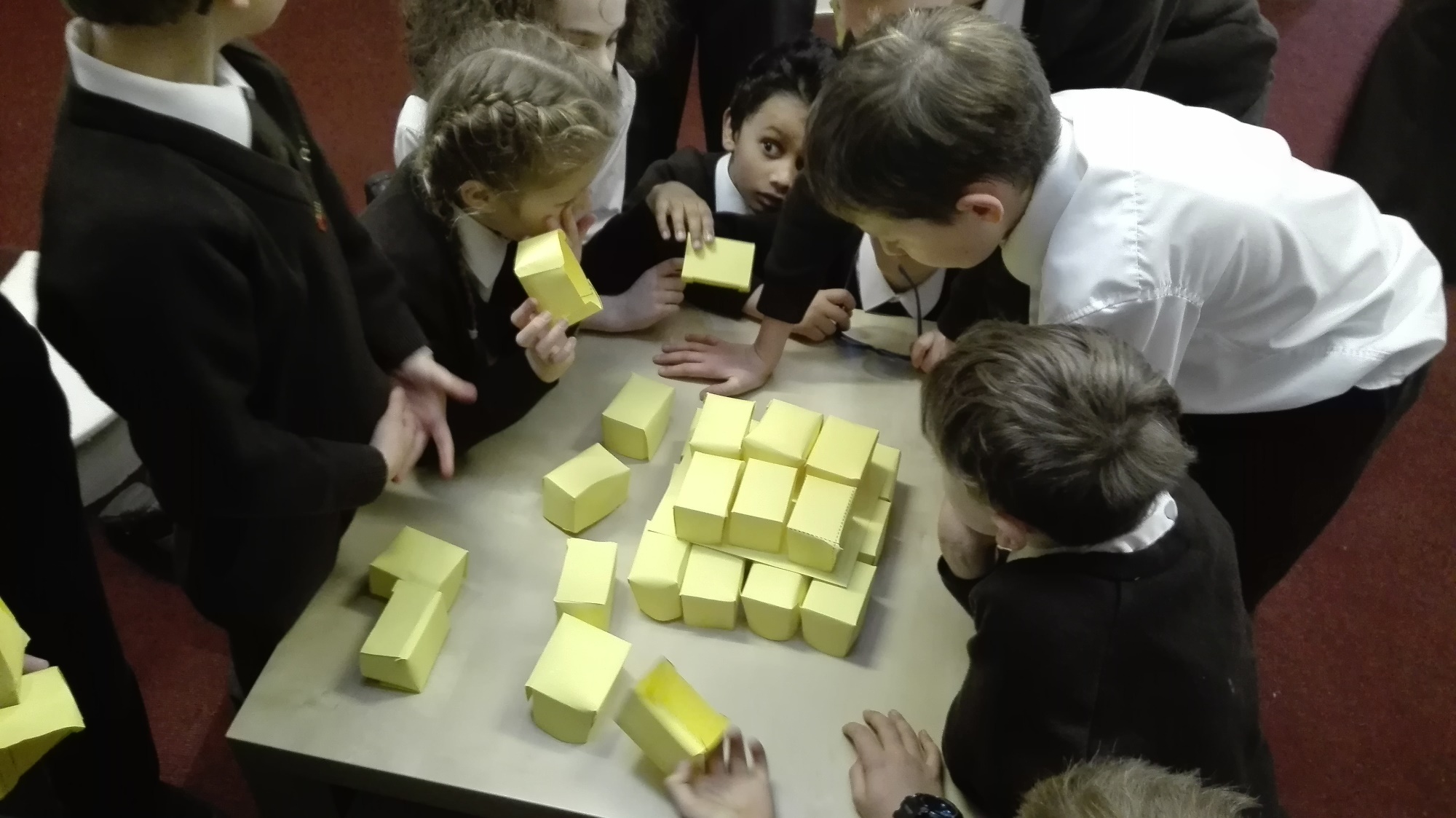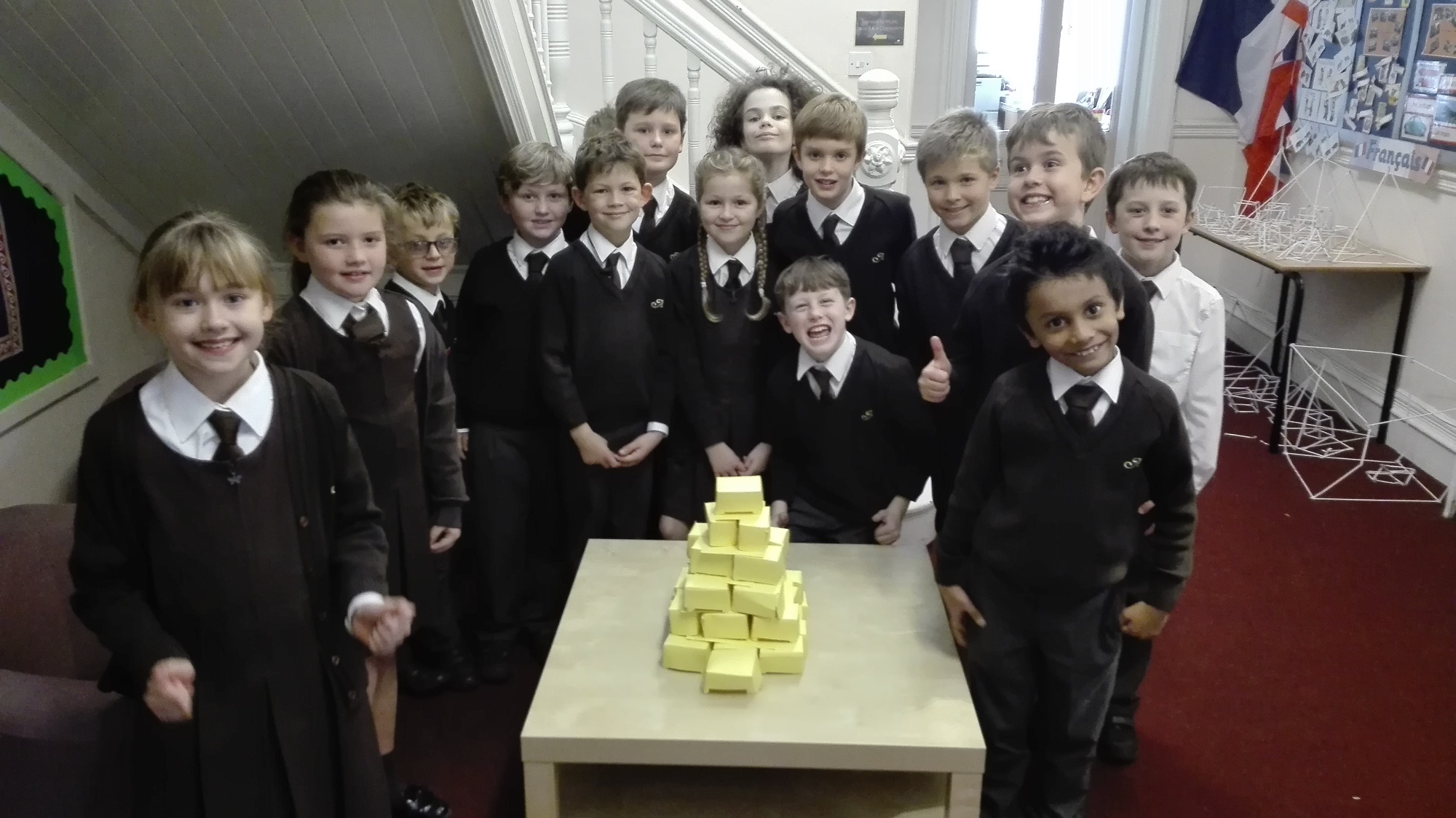 Maths
Continuing on our topic of Shapes the children made some 3D shapes using block. They had to copy an image from a page to create their shapes. We have some budding architects, builders and engineers in the class!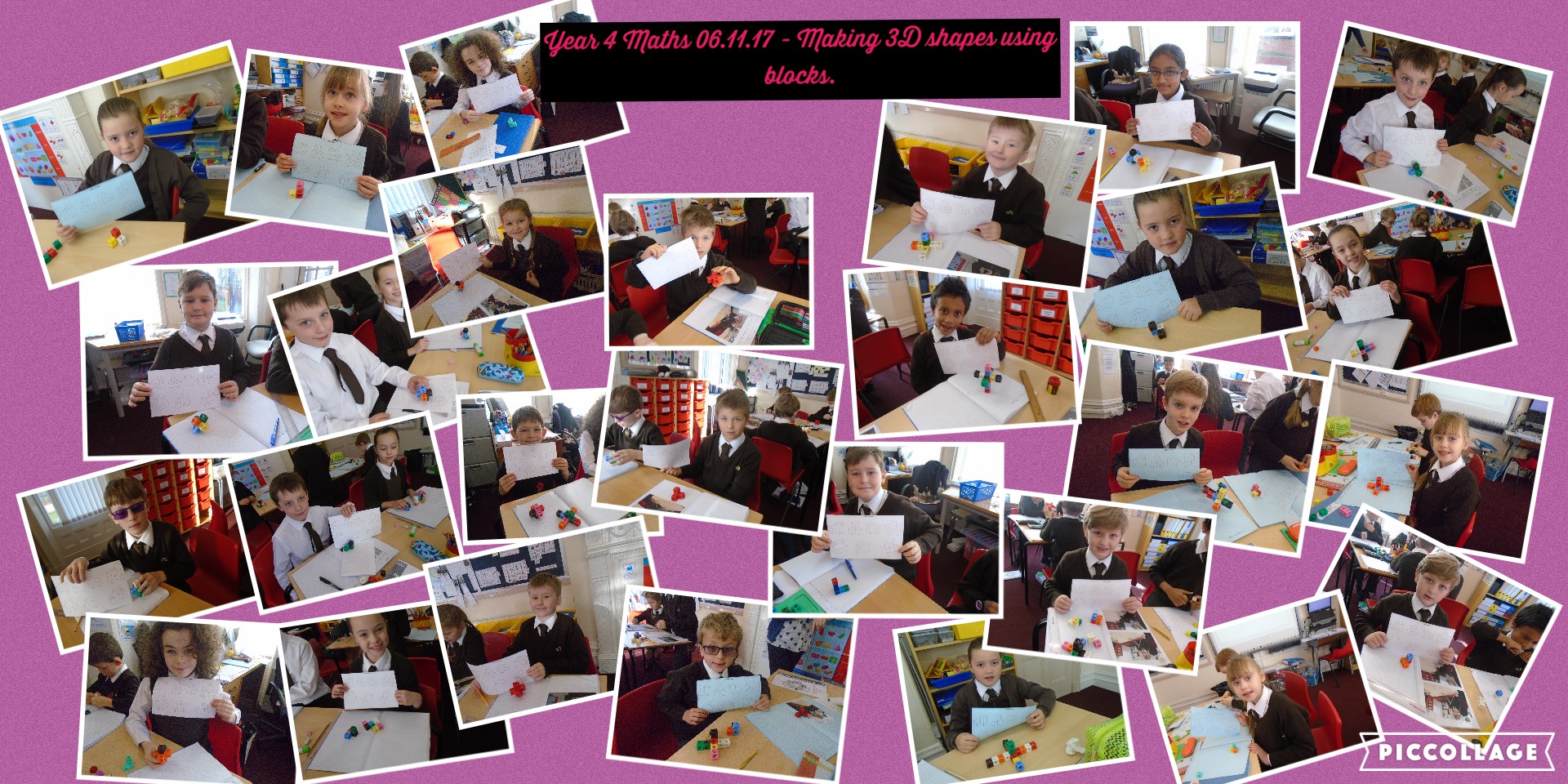 Maths
In Maths Year 4 have been looking at 3D shapes. The pupils loved creating some 3D shapes with straws and blue tack. They have reinforced their understanding of the properties of 3D shapes.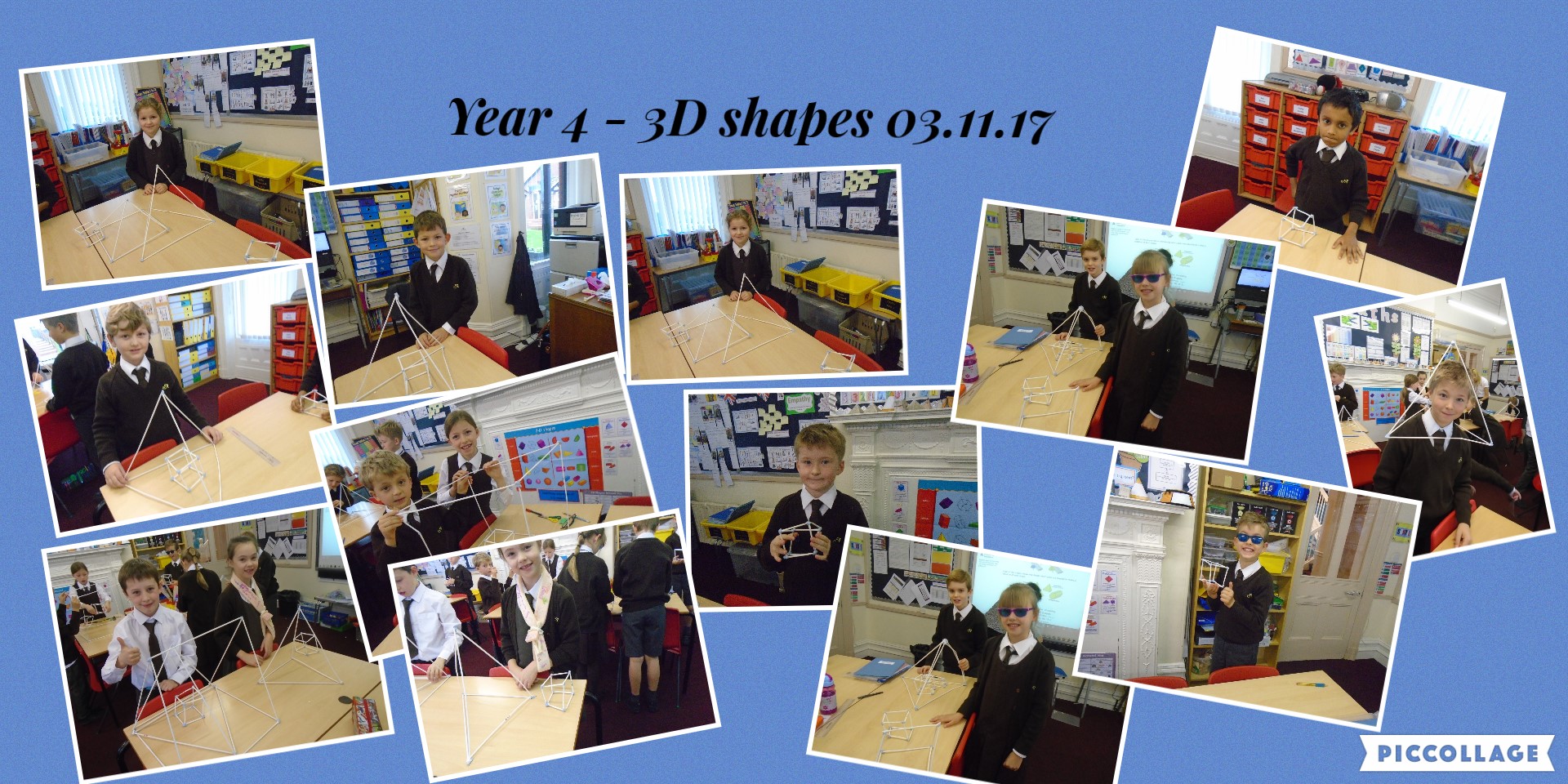 French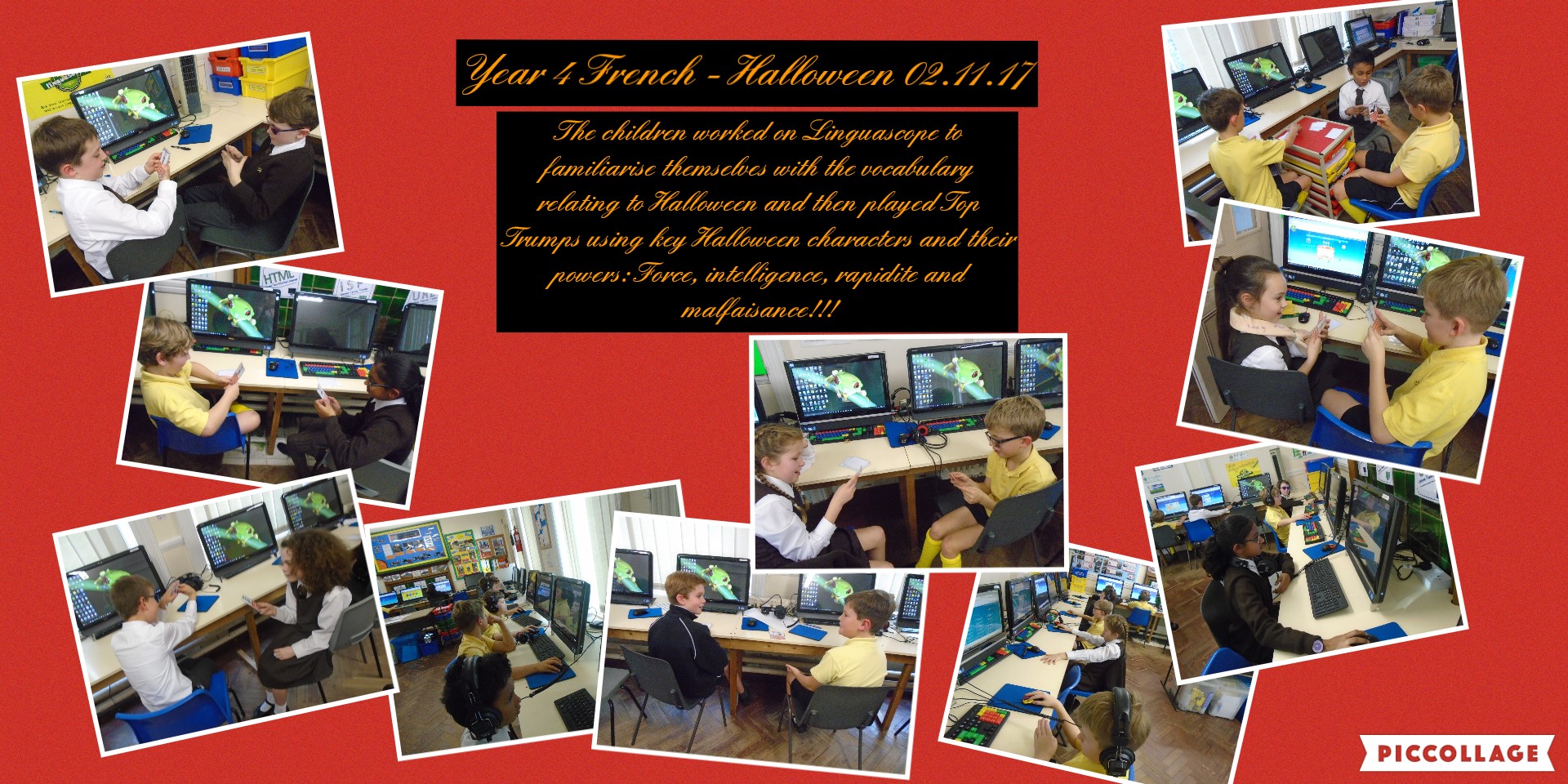 French
Year 4 have been revising the vocabulary on the "My bedroom" topic. They had to speak to each other in French to guess what they had chosen to have in their bedroom.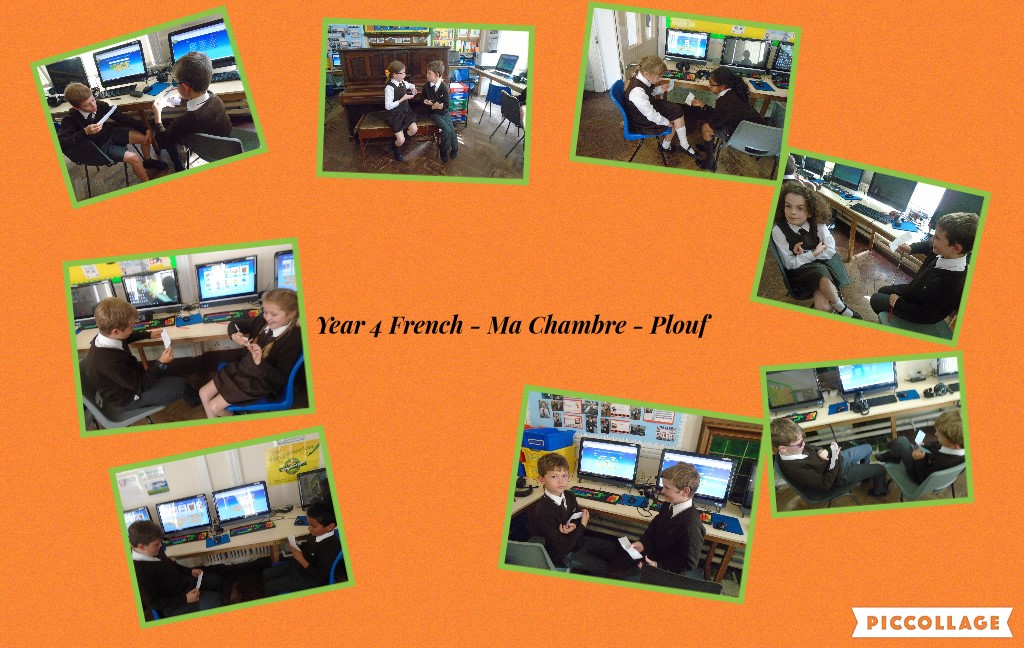 Year 3 & 4 Hockey
The girls have been working together as a team to dribble the ball to each other in a relay race. We have spoken about the importance of tolerance and patience.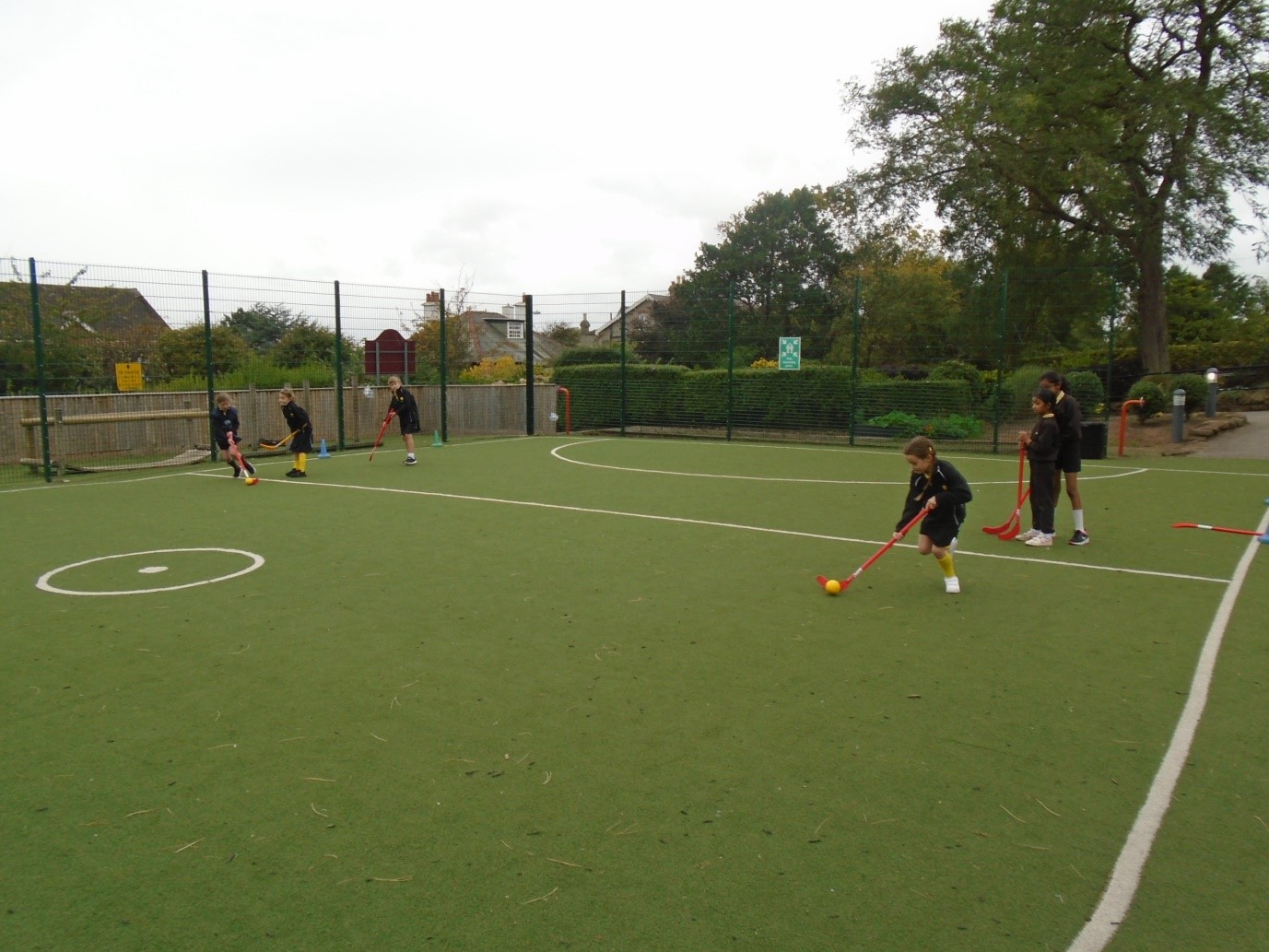 Year 3 & 4 PE Rainy Day Lesson
The children watched a video clip from the World Athletics 2017 of Mo Farrah running in the 5000m race. We discussed him as a role model and linked this to British Values. We discussed where he originally came from and how he overcame difficulties to become the world class athlete he is today.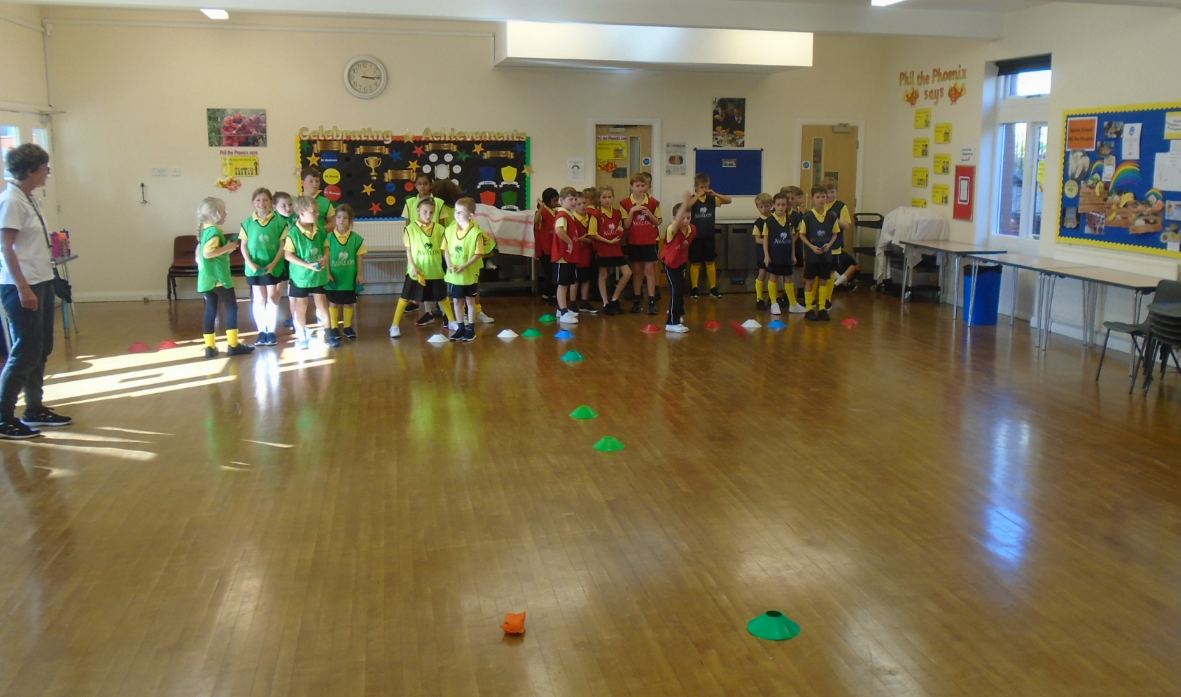 English
Year 4 are fully immersed in reading the 'How To Train Your Dragon' novel! Today they have thoroughly enjoyed acting out a scene from chapter 4 where three of the characters have a confrontation about Hiccup's newly caught dragon 'Toothless'.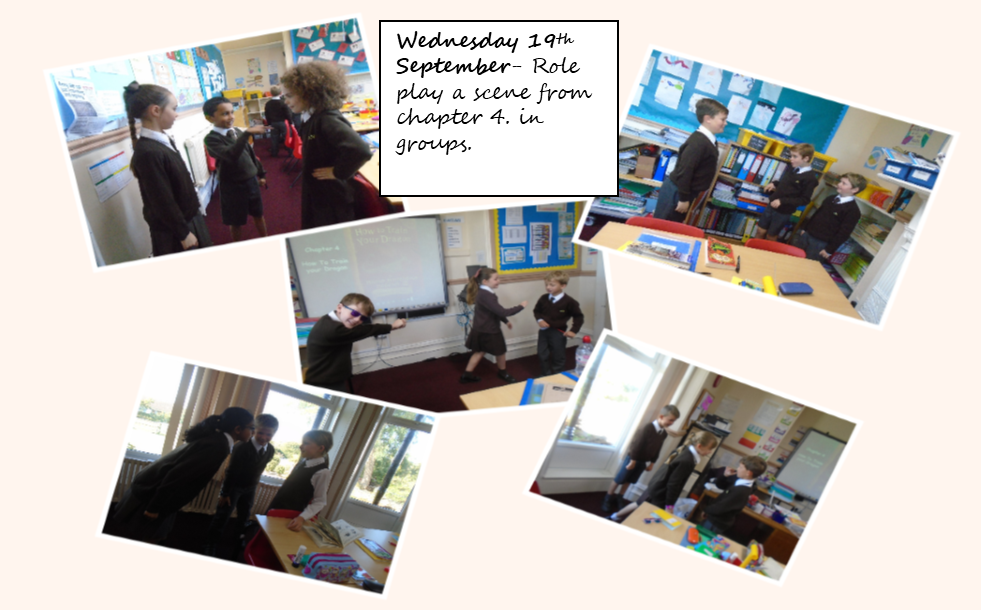 Geography
Layers Under our Feet
Year 4 have been busy creating and labelling 3-D cross sections of the Earth. They worked in groups to carefully roll different layers around the 'inner core' to form the Earth. They all recognise that there is rock under our surface and can list the layers that make up the Earth.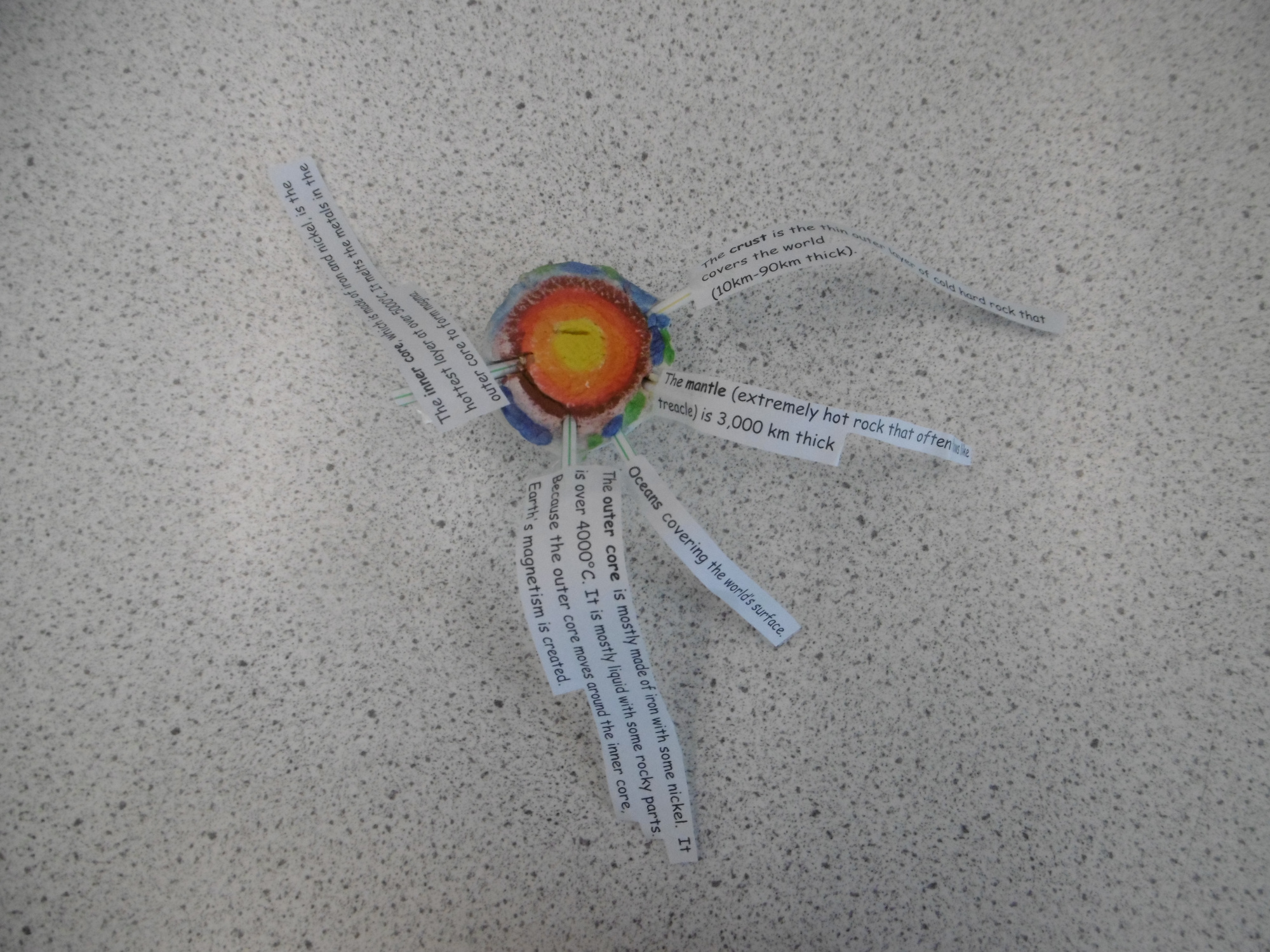 Science
States of Matter
Year 4 have been covering different states of matter. To demonstrate the difference between the particles in solids,liquids and gases, children each acted as a particle and worked together.
Can you tell which picture represents a solid?