Year 4 Class News
Enterprise Week
Year 4 has been transformed into Santa's Workshop this week with their preparations for Enterprise Week. The children decided to design and create sweet treats to sell, including making reindeer out of candy canes.
They have also created Christmas frosted jars and will be putting home made fudge into them to sell.
There have been lots of opportunities for cross curricular links, including using maths to measure all the ingredients for the fudge and work out our budget and expected profits; and art, to design posters to advertise and decorate our stall where we sell the goodies.
Year 4 have shown lots of excellent team work and have been really creative and enthusiastic during all their hard work this week.
For more photos click here for the Year 4 class gallery.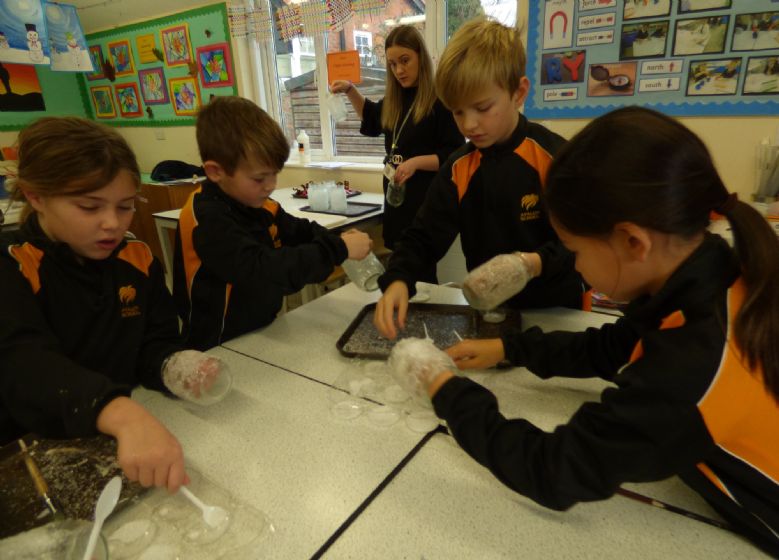 Simple Circuits
Year 4 have really enjoyed investigating electricity during their science topic this half term. They have created simple circuits using components like bulbs, buzzers and motors, and have made observations of what happens when the circuit is connected. The children are able to make connections as to why a bulb is brighter when there are two batteries in the circuit, or what the impact of having two bulbs in a circuit instead of one will be on the brightness.
The children have finished up this topic by identifying materials which are good conductors of electricity and which are insulators. They really enjoyed searching the science room for materials and tested everything from a hole punch to a lab stool, and a pencil sharpener to the metal coat hangers.
Miss Robertson has been really impressed by the children's working scientifically skills!
For more photos click here for the Year 4 class gallery.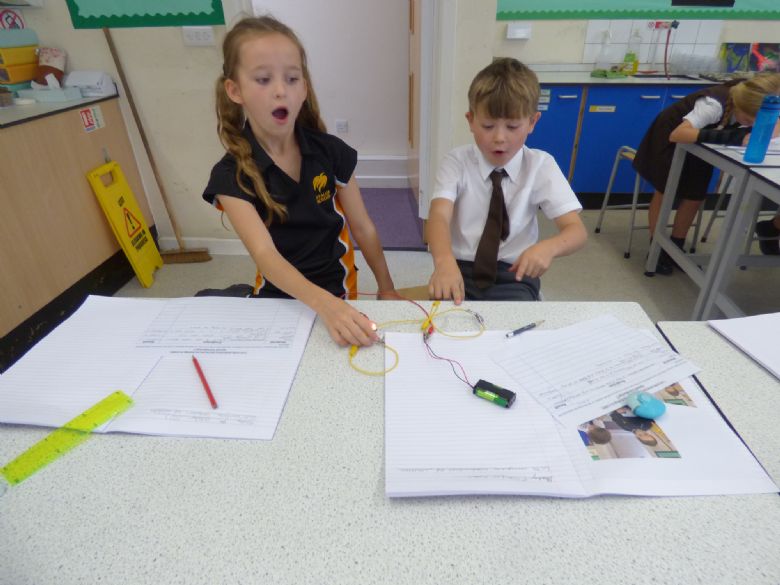 African Inspired Artwork
Year 4 had a lovely afternoon on Friday creating artwork inspired by traditional African patterns. The children began by using pencil to sketch out their ideas and then went over their finished pattern in black pen. They now have the task of using earthy colours like orange, brown and yellow to finish off their pieces.
For more photos click here for the Year 4 class gallery.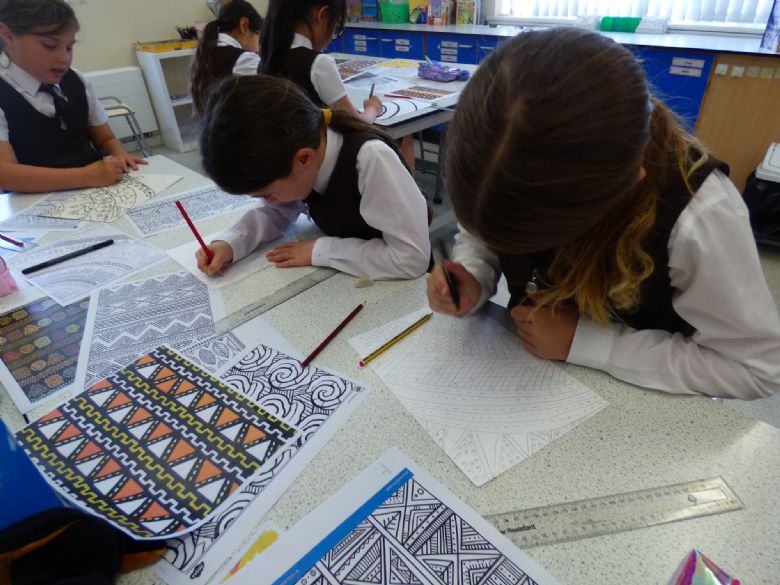 European Day of Languages
Year 4 had a great day on Monday travelling around school and visiting each classroom, which turned into a different European country for the day. They made sure to get their passport stamped at each country/classroom they went to visit.
Their first stop on their Avalon Airways journey was to Croatia, where they learned about features of the landscape and architecture that Croatia is famous for.
The children then enjoyed looking at the works of Croatian artist Ivan Rabuzi, who has created artwork to reflect the beautiful Croatian countryside and distinctive red roofed buildings. They had a go at creating their own artwork in the style of Rabuzi, using sketching techniques.
For more photos click here for the Year 4 class gallery.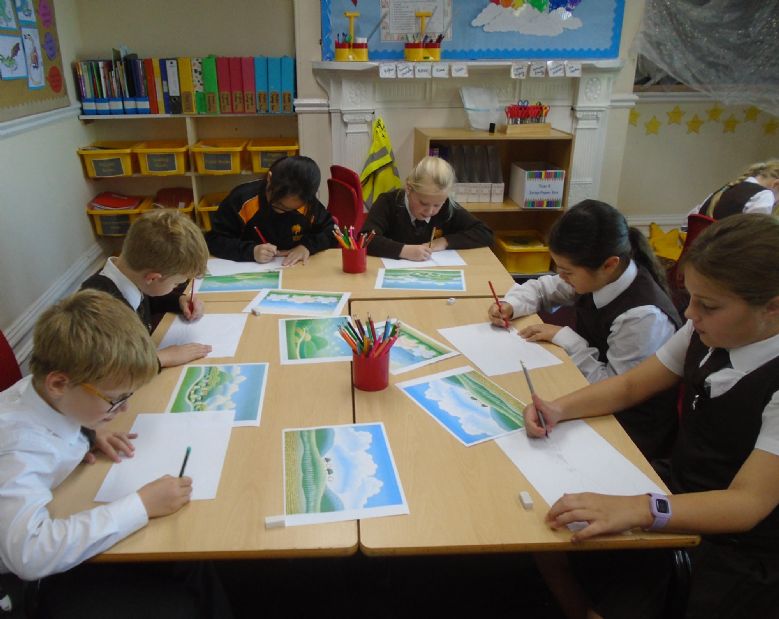 Welcome back to school Year 4