Year 2 News
PHSCEE
As part of our P.H.S.C.E.E the children have been learning about the differences between 'Secrets and Surprises'. Working in groups, the children compiled a chart of what they already knew about 'Secrets and Surprises'. As the activity progressed, Mrs. McGregor discussed what they would do, how they may feel and who they could talk to in various scenarios. Following this, in small groups they revisited their charts and recorded what they had now learnt alongside what they had previously known. See more photos in our class gallery.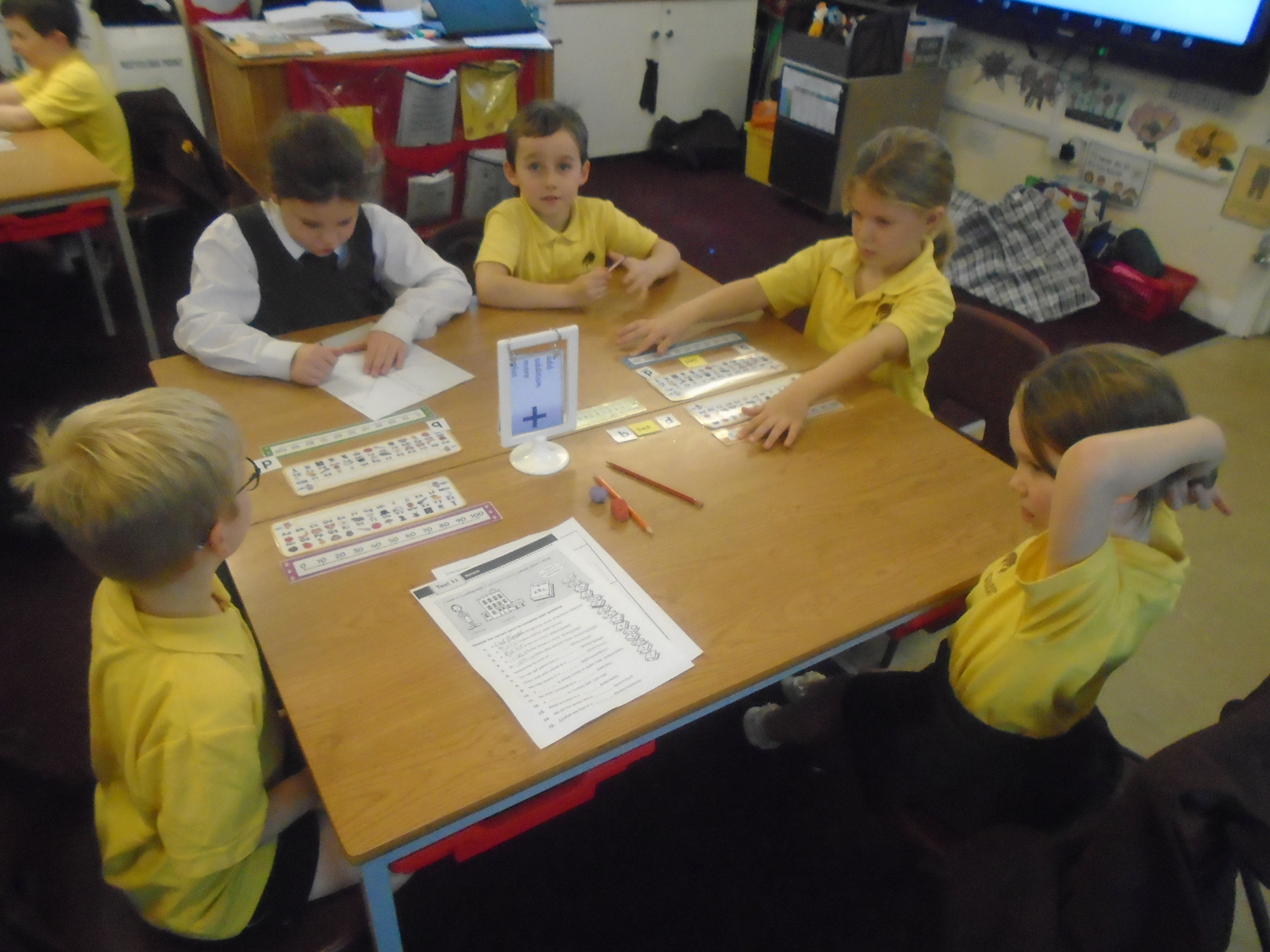 Well Being Week
This week is 'Well Being Week'. We have enjoyed a variety of activities including dance movement and relaxation classes with techniques we can use at any time. Year 6 performed a drumming assembly which was a noisy but very uplifting experience. See more photos in our class gallery.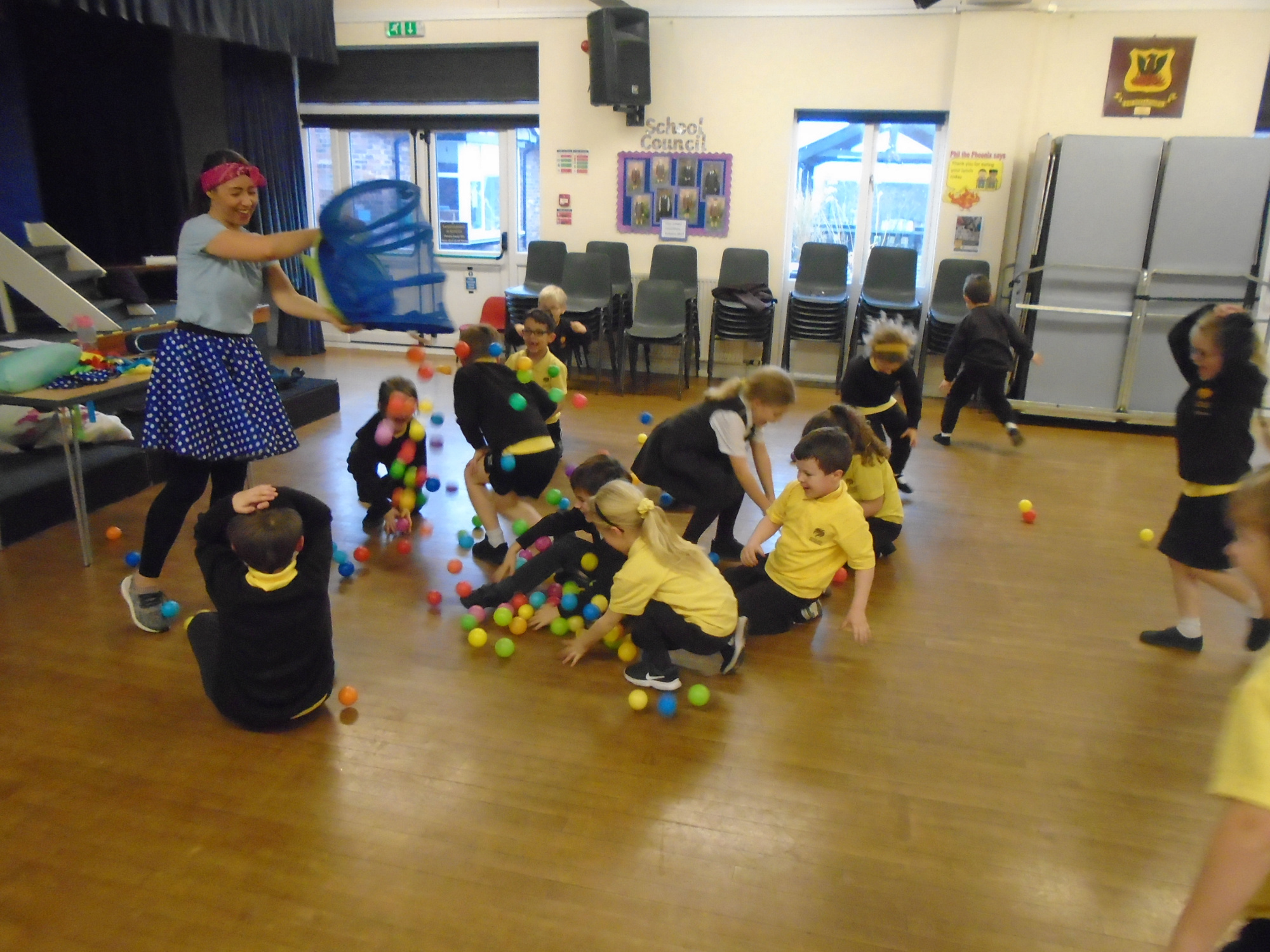 PE
In our Dance P.E. lesson this week, Year 2 worked hard and with great imagination to produce a class Conker Dance. The children practised being spiky, sharp outer cases, on different levels, using different parts of their bodies. They then made up routines to symbolise the wind blowing conkers off the trees. Using music, the children then put the different movements together into an expressive and imaginative routine. See more photos in our class gallery.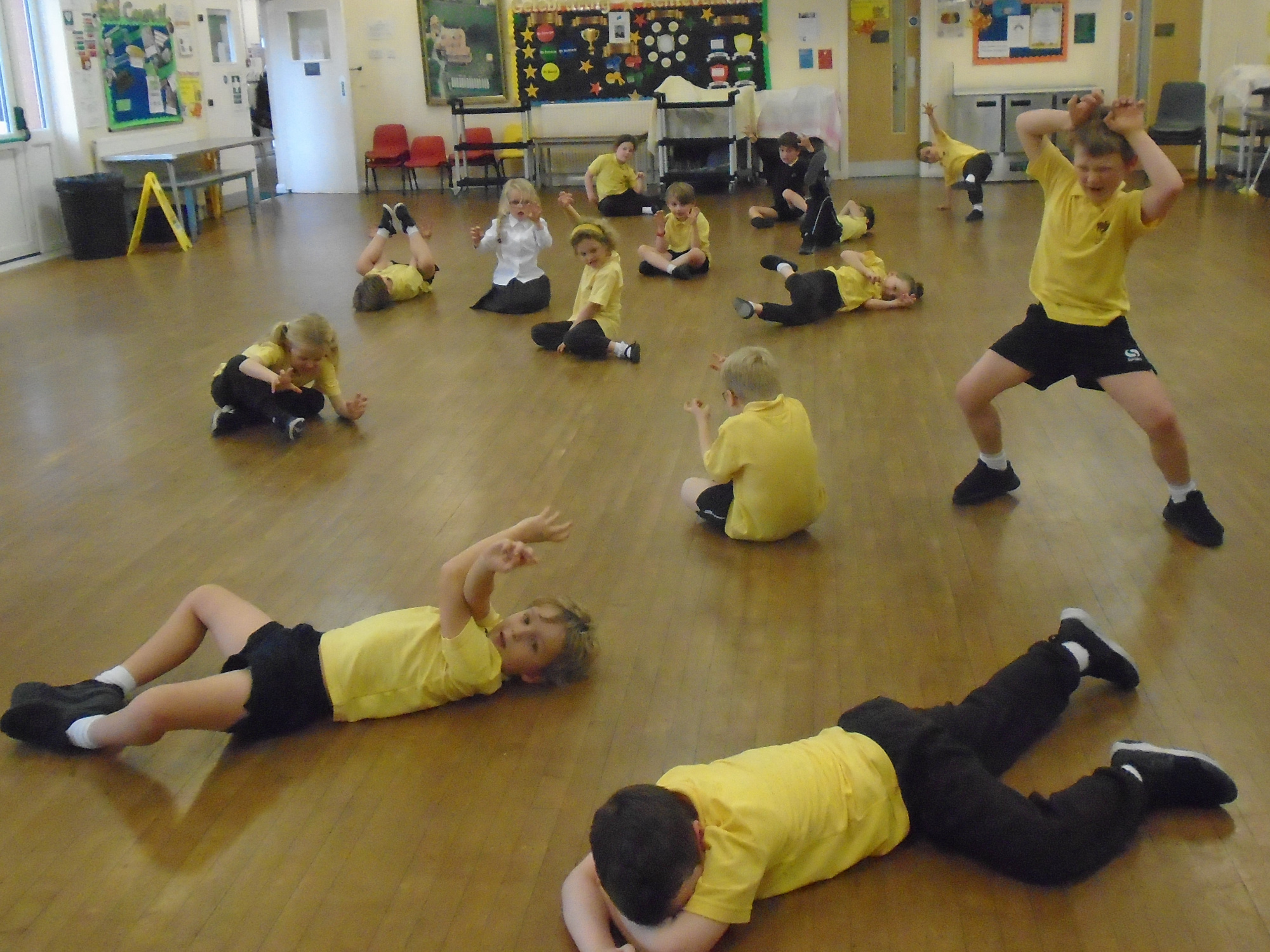 Change Starts With Us!
Year 2 have shared their ideas on how to reduce bullying and also learnt strategies on how to deal with bullying. The singer Megan Louise came to visit the children and talked about her experiences of bullying and how she overcame it. The children asked Megan Louise their own questions and the interview and performance was recorded and hi lighted on Granada News. A further assembly in which each class throughout the school were able to showcase their thoughts on bullying', took place for parents and other family members. Year 2 performed their version of 'Superworm' followed by an interactive session in which the parents could join their child in the class and complete anti bullying activities. See more photos in our class gallery.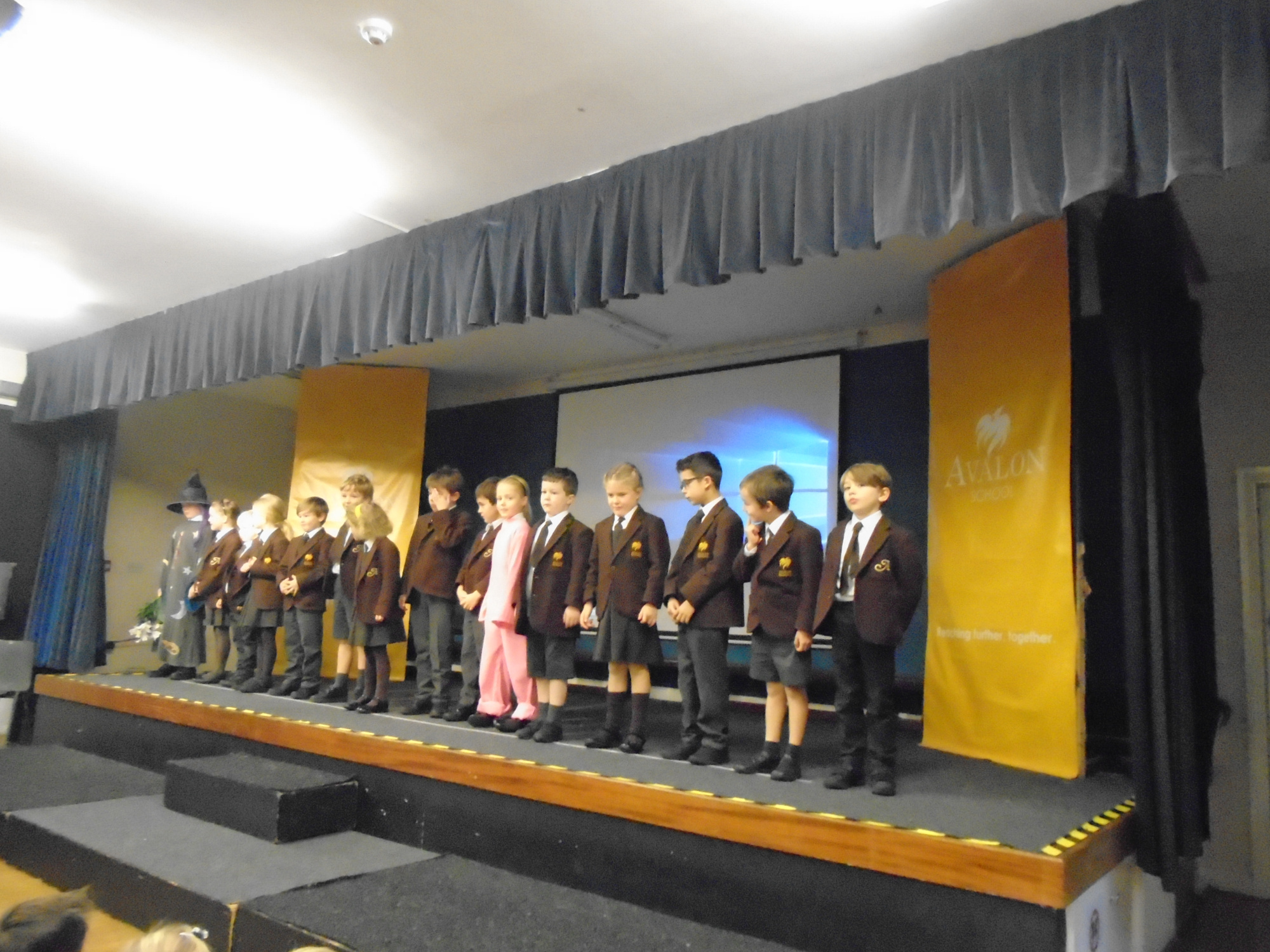 Road Safety Week
The children have been learning the importance of staying safe whilst walking along pavements and crossing roads. They have been part of an assembly with Mrs .Callaway were they discussed how they are able to stay safe and in class, Mrs. Roberts read 'SuperBob' which described road safety messages for the children to share with their parents. Some of the children have participated in the Walking Bus initiative to try to reduce traffic congestion and learn how to safely cross roads.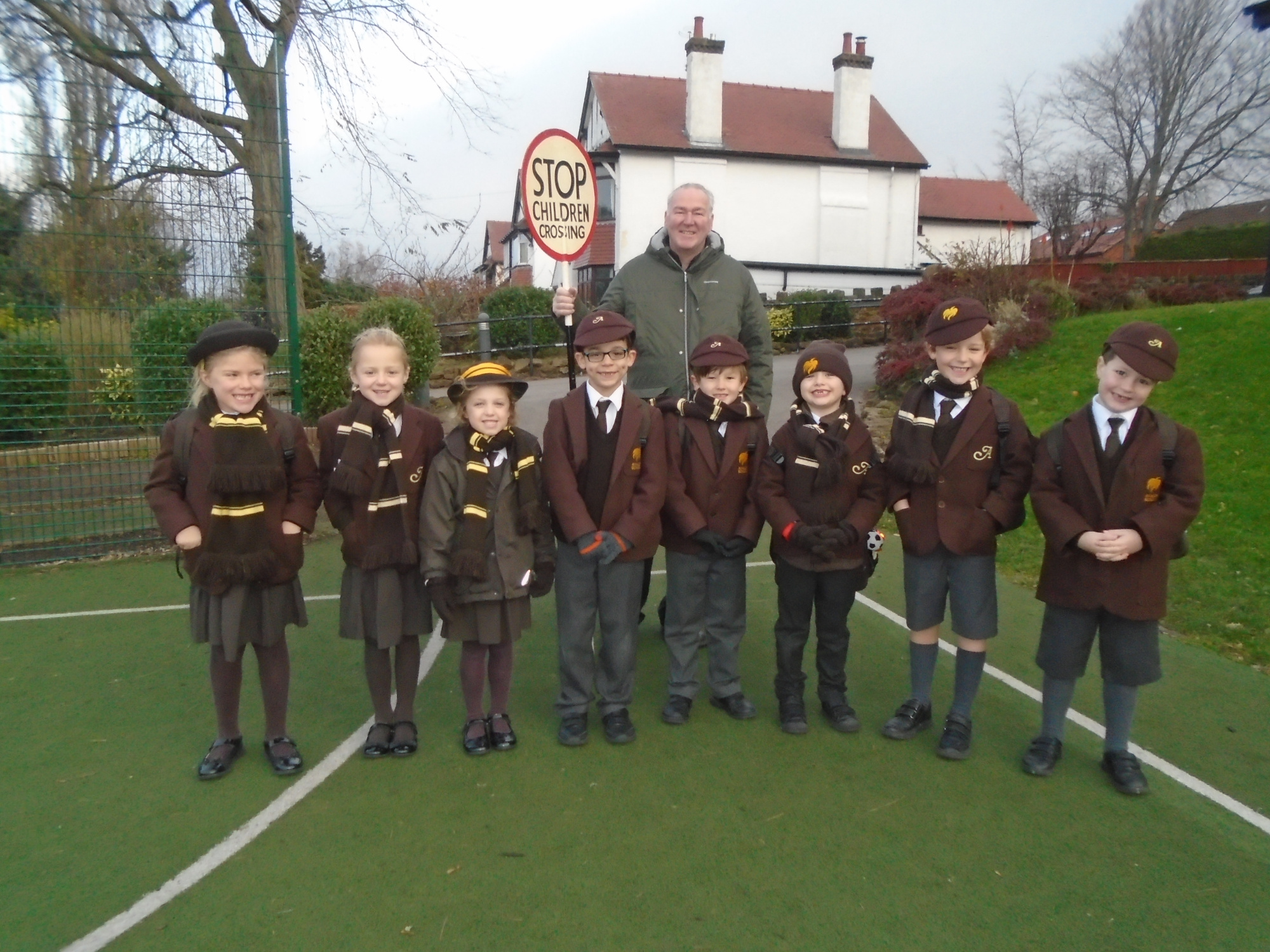 What is Gourd?
The children were extremely interested in learning about the fleshy, hard skinned fruit and were keen to touch, smell and compare the weights of the various Gourd. As none of the children in year 2 - and a lot of the teachers - had never before heard of Gourd, there were a lot of inquisitive questions about it; Was it real? Could you eat it? Where does it grow? What is it used for?
Year 2 then painted their own Gourd fruit in a basket, paying attention to the intricate detail they observed. Thank you to Mrs. Roberts neighbour who supplied us with her home grown Gourd to enable the children to broaden their knowledge of fruits. An information sheet has been sent home with their artwork. See more photos in our class gallery.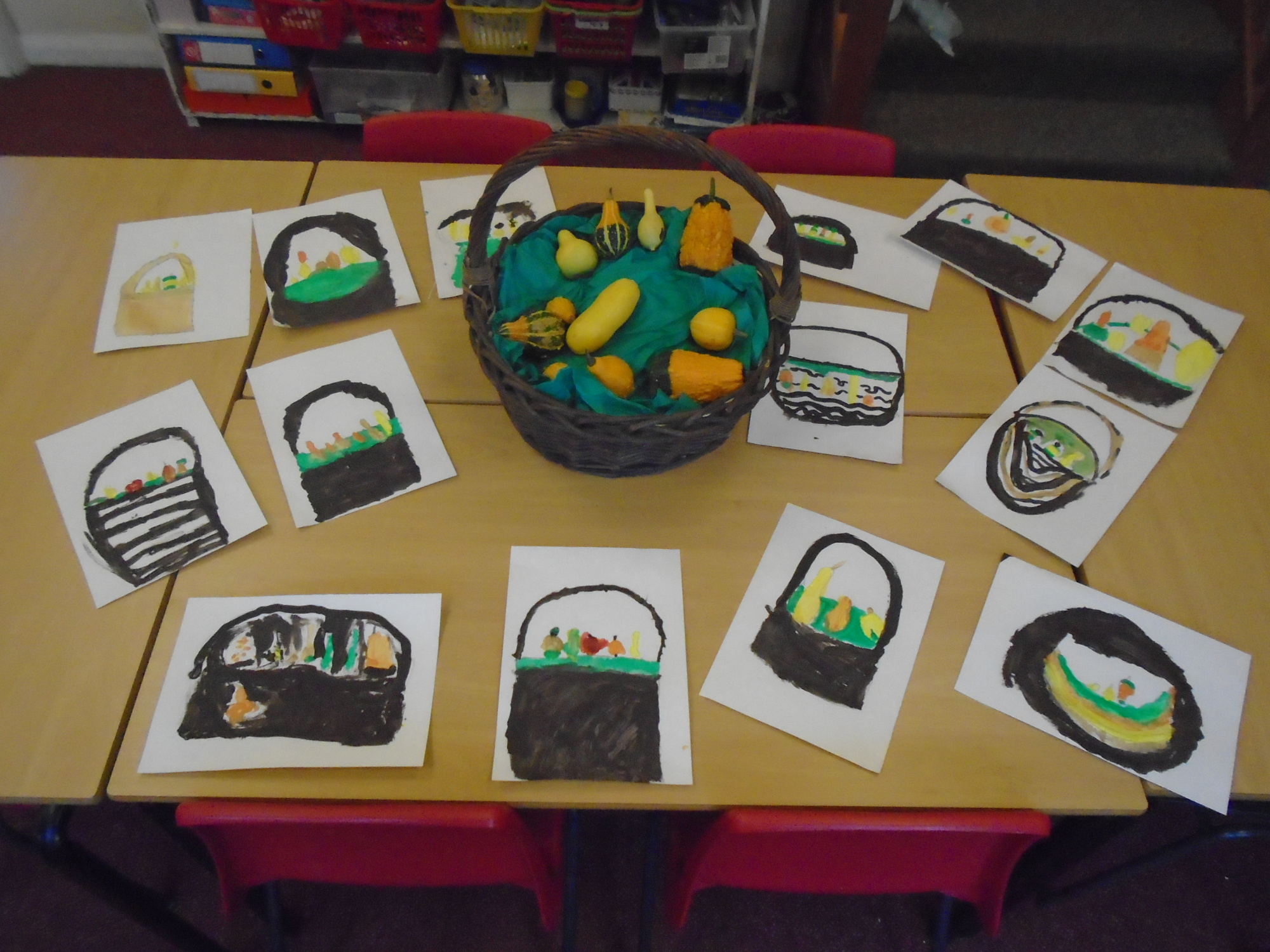 Remembrance
This half term our topic has been Remembrance. We have shared some of our own memories, both happy and sad. Year 4 led the Remembrance assembly for the whole school and Year 2 participated in a very mature and sensible way. To reinforce their learning and understanding, the children have created some fabulous artwork. This morning, when we visited the War Memorial, the children studied plaques and learnt about the inscriptions on them. Gathering together, the children said a simple prayer wishing Peace to everyone. We returned to school along the Wirral Way. The children were impeccably behaved throughout the morning and Mrs. Roberts and Mrs. Fleming are very proud of them all. See more photos in our class gallery.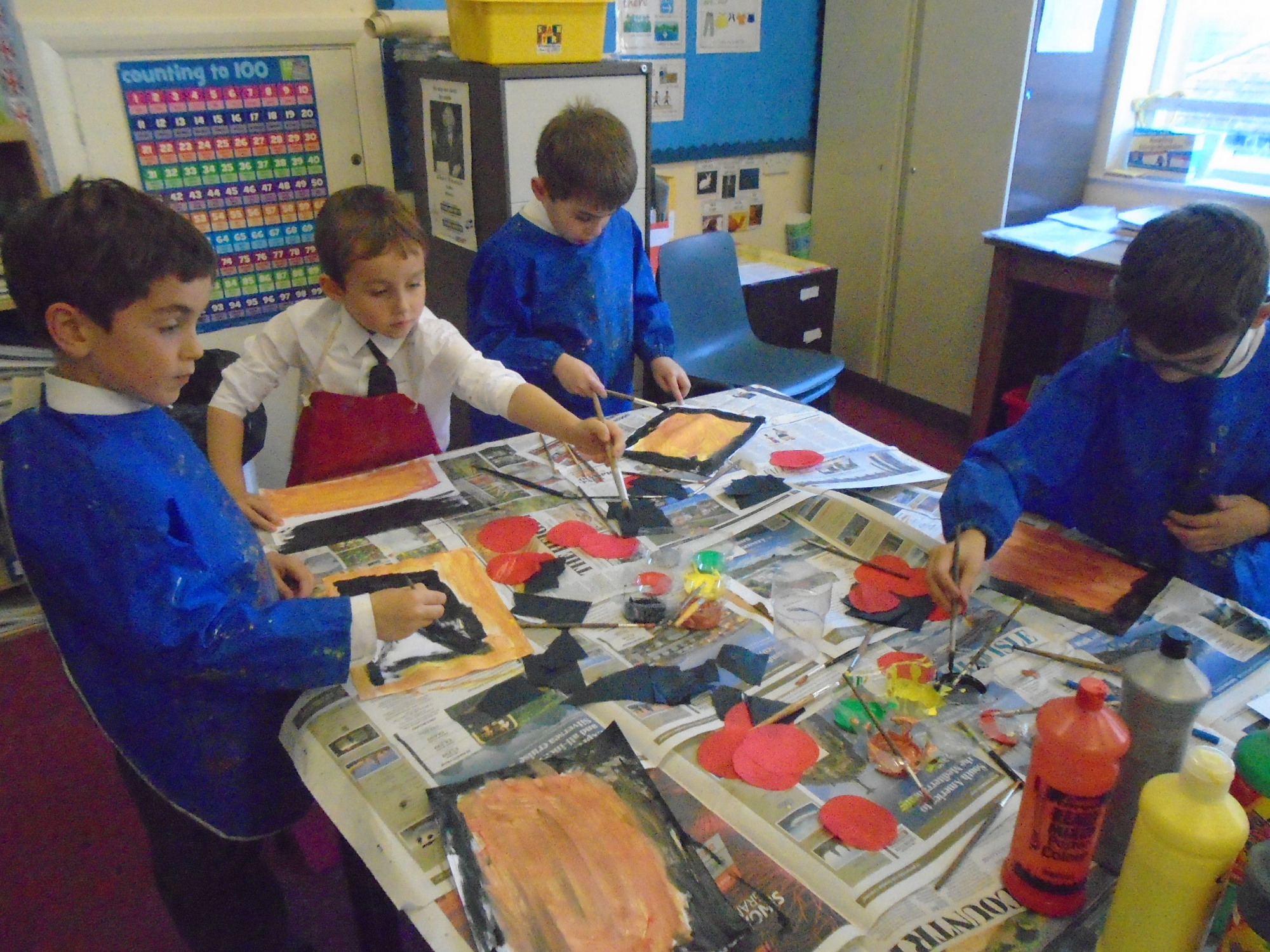 Visit to West Kirby War Memorial
As part of our topic on why we wer a poppy, Year 2 visited West Kirby War Memorial. Both Mrs Roberts and Mrs Fleming were very proud of the children as they were a credit to the school. This has been a valuable educational lesson. See more photos in our class gallery.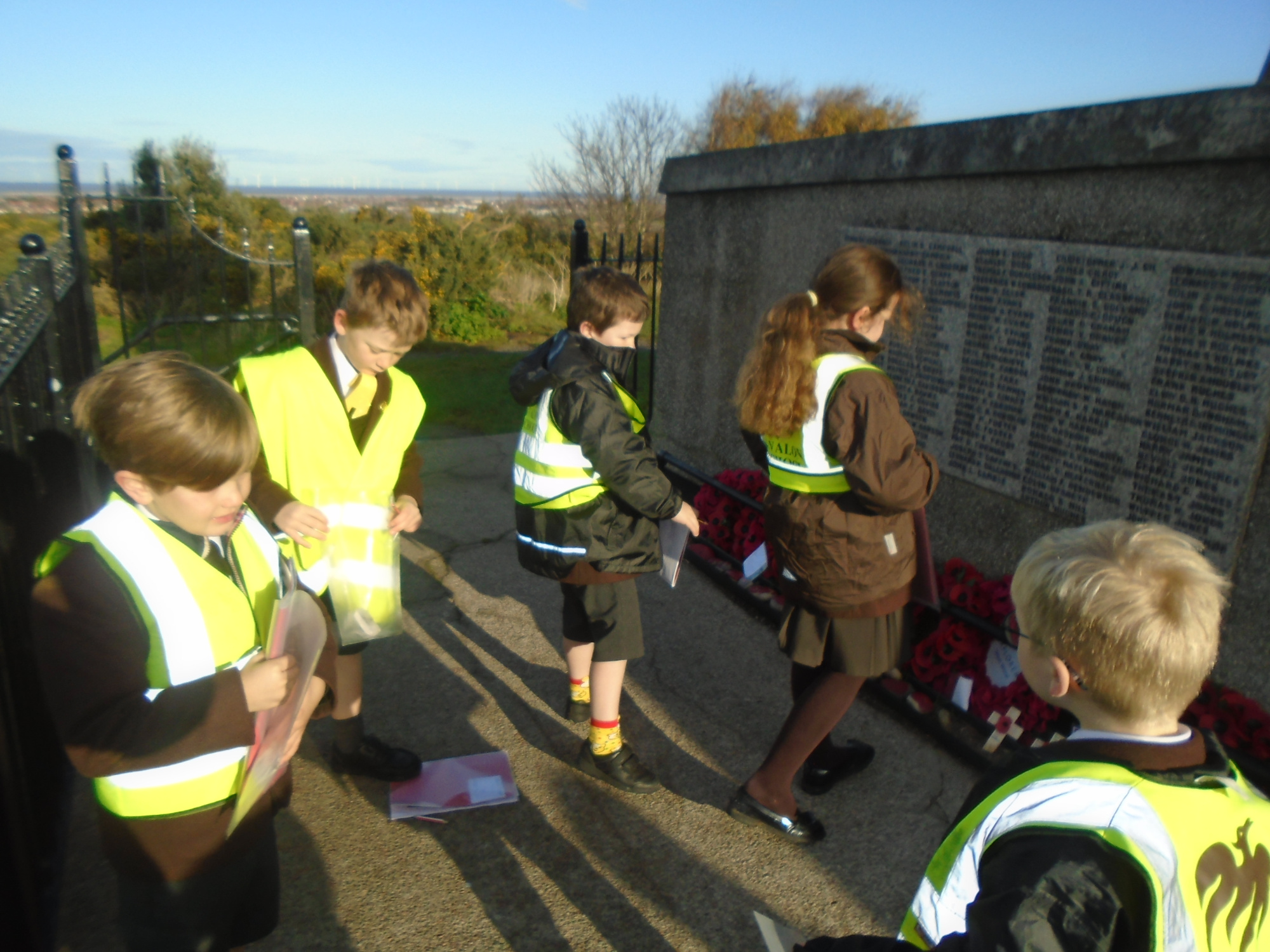 Art
Year 2 are learning about the works of the artist William Morris. They have learnt that he was an artist in the 19th Century who specialised in designing tapestries, wallpaper fabrics, furniture and stain glassed windows. The children studied some examples of his work and during an Art lesson, designed their own bookmark with its own unique pattern before choosing colours to complete it. Over the next few weeks as the topic develops, the children will have the opportunity to create other types of William Morris craft. See more photos in our class gallery.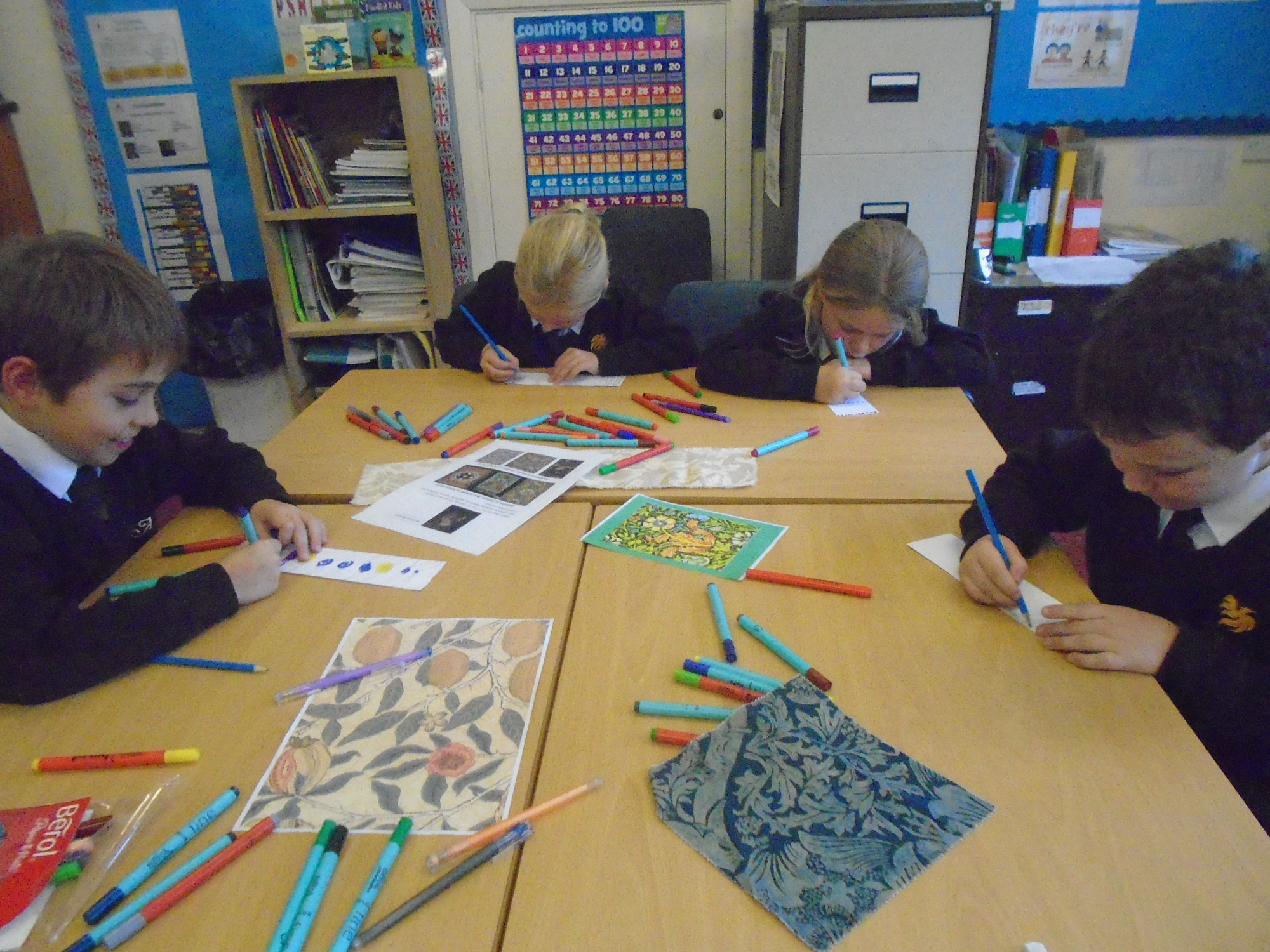 English
In English, the children are being taught instructional texts. During a practical activity, the children bathed a baby and subsequently developed their learning as they wrote their own instructions to accompany the baby. See more photos in our class gallery.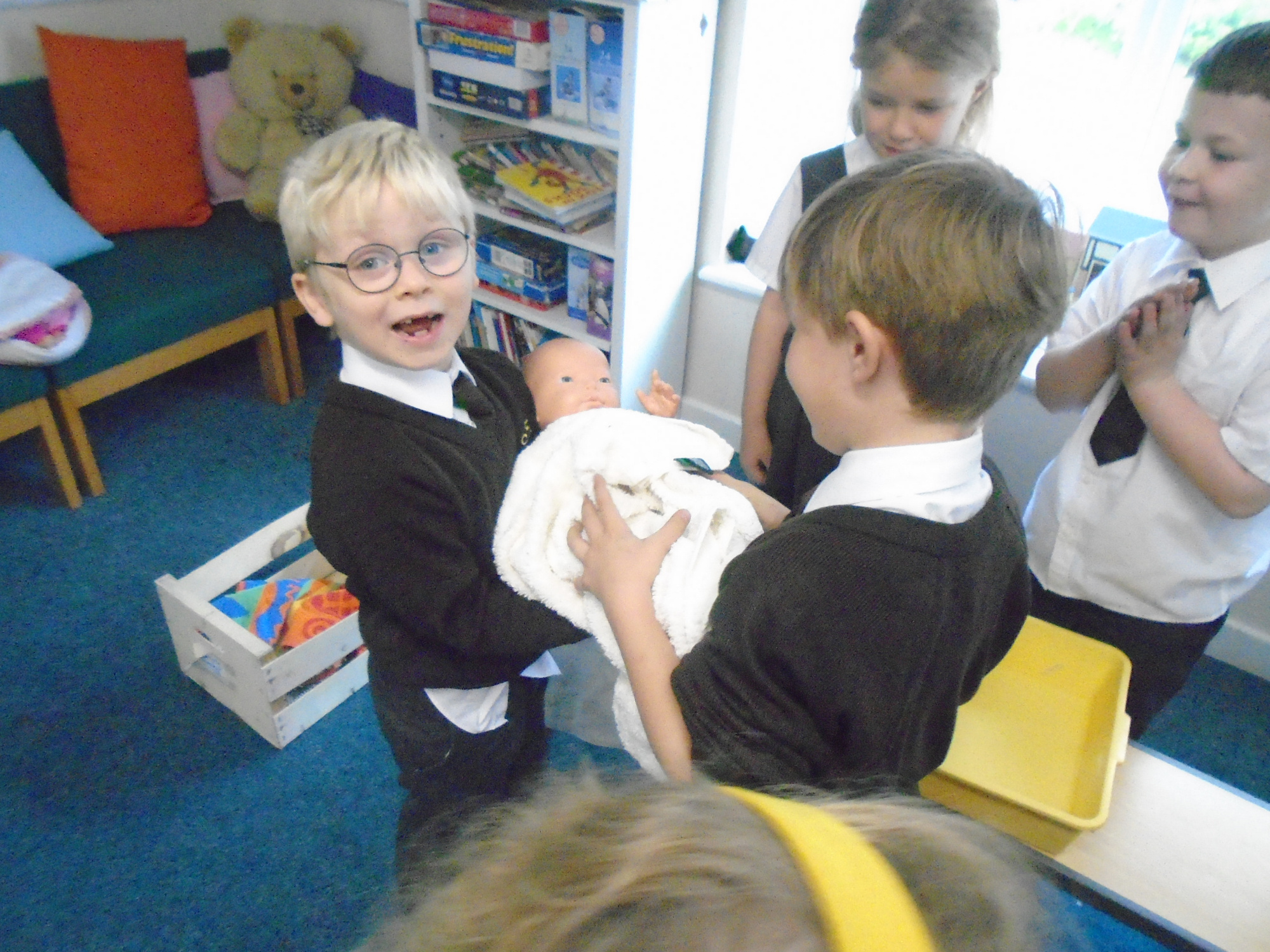 English
We have been studying "Five Minutes Peace" by Jill Murphy. The children had a great time during a role play activity as they rein acted the breakfast scene. See more photos in our class gallery.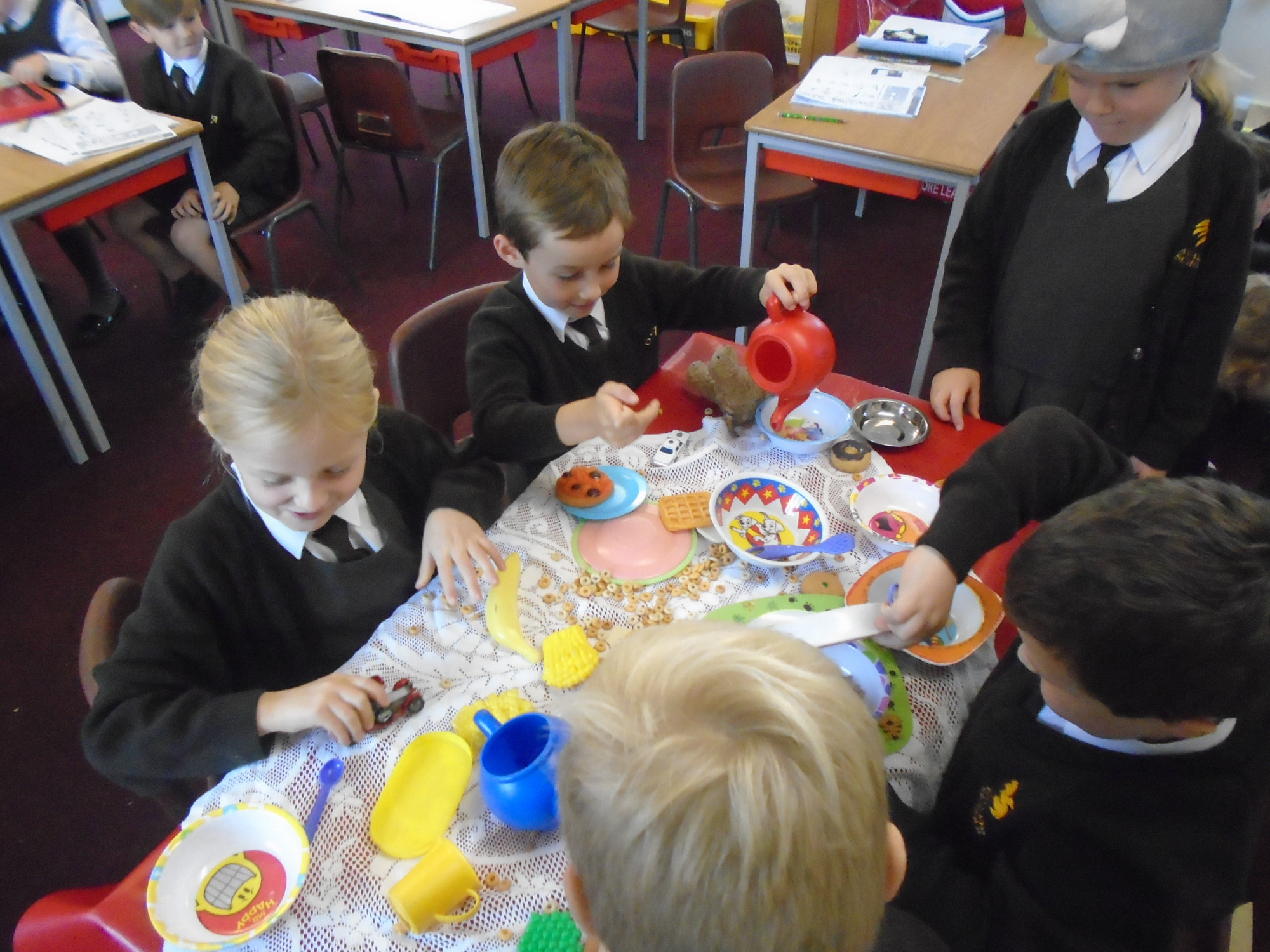 Art
In Art we have been learning how to focus on detailed elements of our work. The children went outside to observe the school building and discussed the shapes they could see within it. Back in the classroom, the children developed their physical and mathematical skills as they learnt how to draw straight lines, marking out the lengths they required using the cm guide on their ruler, making links to what they had been taught in their maths lesson. Using scissors, they cut the shapes out and constructed their own city scene. See more photos in our class gallery.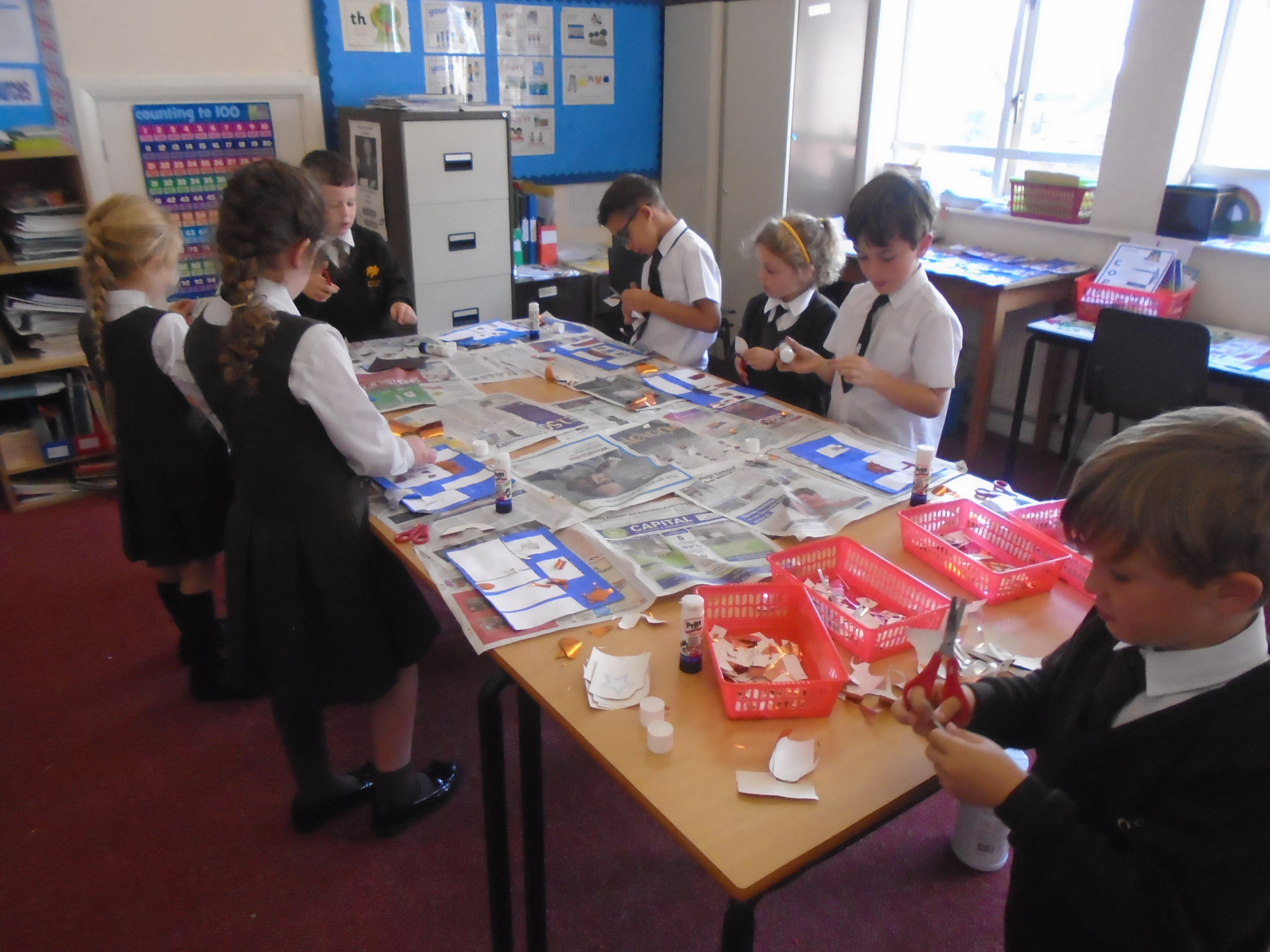 PE
In recent weeks, the Year 2 children have worked hard on further improving their ball skills: they have enjoyed the tasks and practices set for them. Today, the children were put into groups of four and asked to devise a game of their own, which, when played, would facilitate the practice of their throwing and catching skills. They were have given balls, markers and bibs. Each group discussed different ideas and assessed whether or not they would be practical, develop their skills and be enjoyable. They worked very well together, especially when explaining their ideas and working out the rules of their game.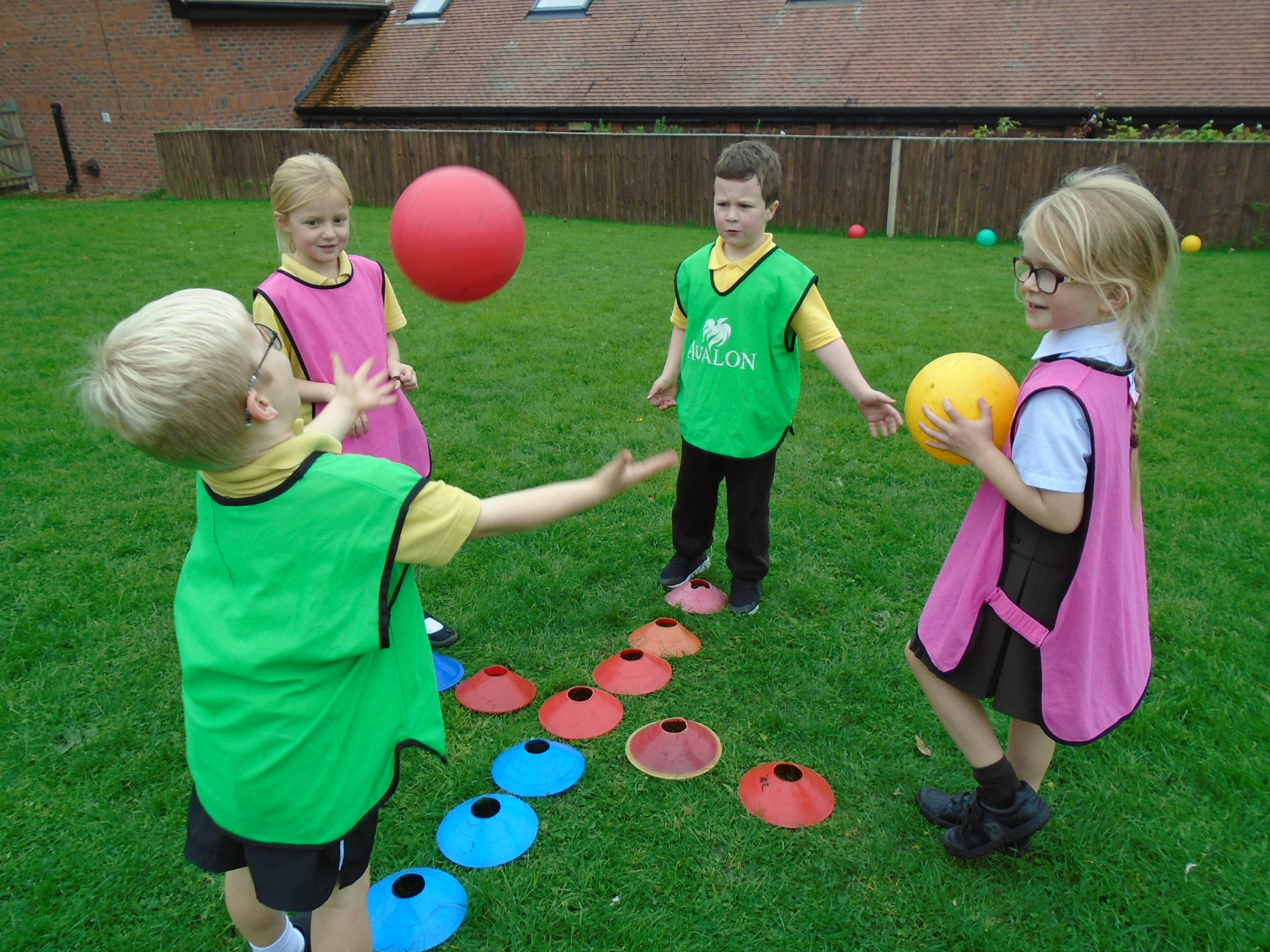 Maths
The children have been reinforcing their coin recognition skills . To further develop their knowledge, today we have had a practical maths lesson where we have learnt how to count coins from a purse. We then recorded the information on a number line to total the amount. See more photos in our class gallery.