Year 2 Class News
Exploring Money in Maths
This week in Maths, Year 2 have been exploring money, they recognised and used symbols for pounds and pence, they added different coins together to find the total. The children also had fun visiting the 'toy shop' for a practical hands on experience, at the shop, they first found the correct coins needed to buy their chosen item, they were then asked to find the change from a particular coin when adding some items together, well done Year 2, great work using money!
See lots more photos in the Year 2 Gallery.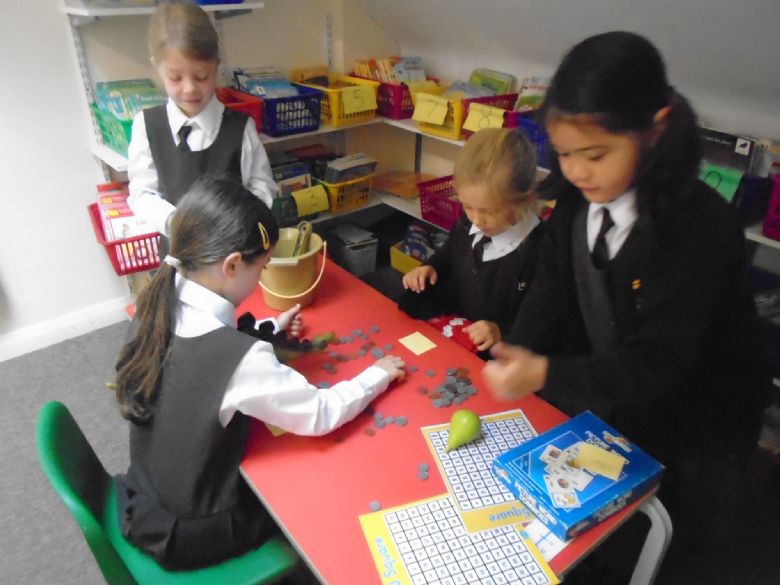 Great Start Year 2
A great start returning to school for year 2, they have approached all aspects of school life with great excitement and enthusiasm! In English they were introduced to 'Adri' a character from the story 'Only One You', this beautiful, bright, colourful fish demonstrates that there is only one you in this great big world. The children made some great character descriptions and had fun designing and painting their own interpretations of Adri during Art.
See lots more photos in the Year 2 Gallery.