Year 1 News 2019-2020
Spring Walk
This week, Year 1 went on a Spring walk around the grounds of Avalon to see if we could spot any signs of spring. We found flower buds, daffodils and seedlings on our walk, all good signs that Spring is on it's way!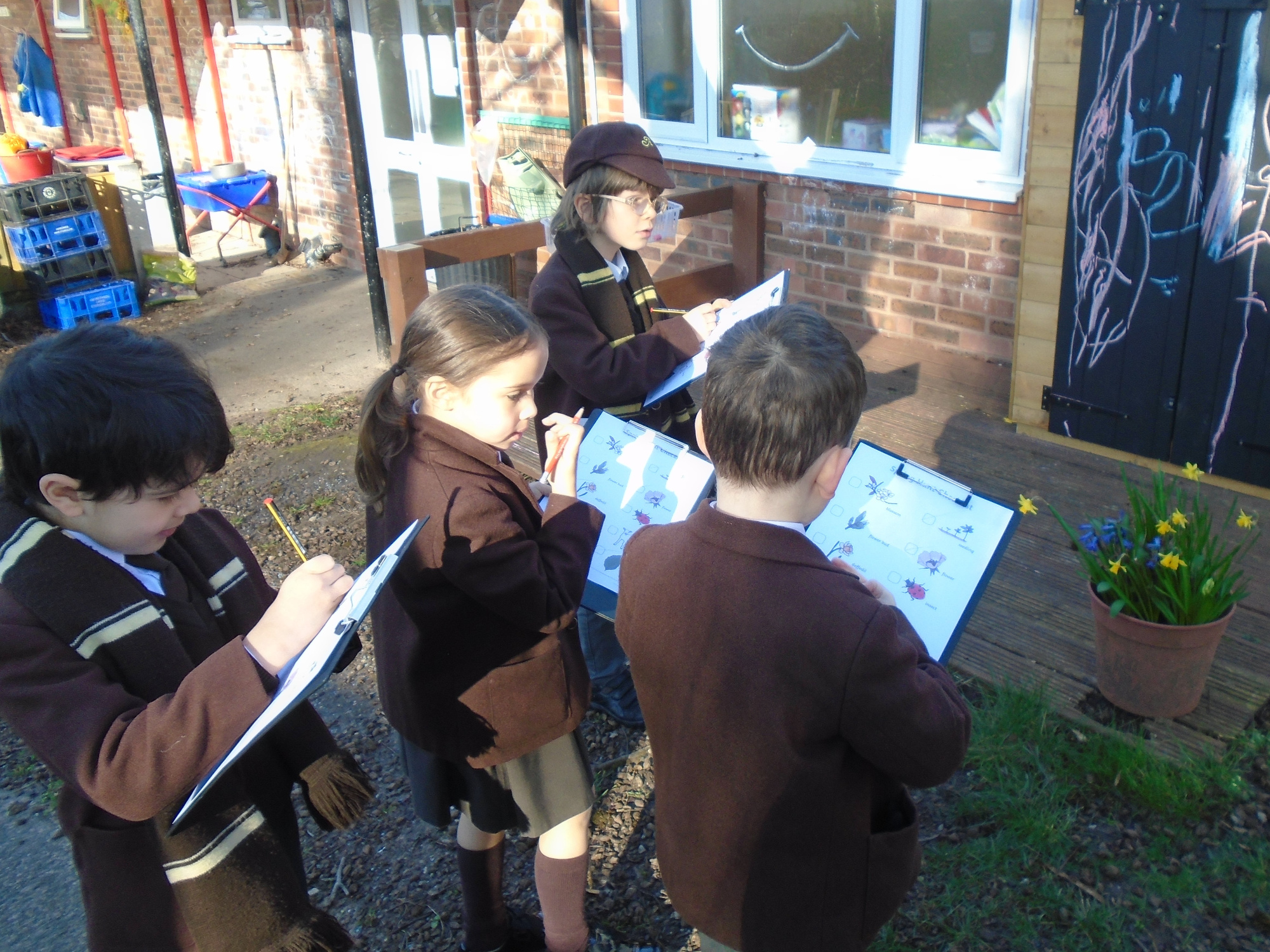 Science - Planting Seeds
In science this term, year 1 have been learning about plants. We have learnt about different types of plants such as flowers, trees, fruits and vegetables and their different parts. Last lesson, each member of the class planted two seeds. Firstly, we raked the soil to make it soft. Next, we dug a small hole and put in our two seeds. Then, we covered the hole with the soil so you couldn't see the seeds. Finally, we watered the soil. We are excited to see what will happen to our seeds in the next few weeks and months. See more photos in our class gallery.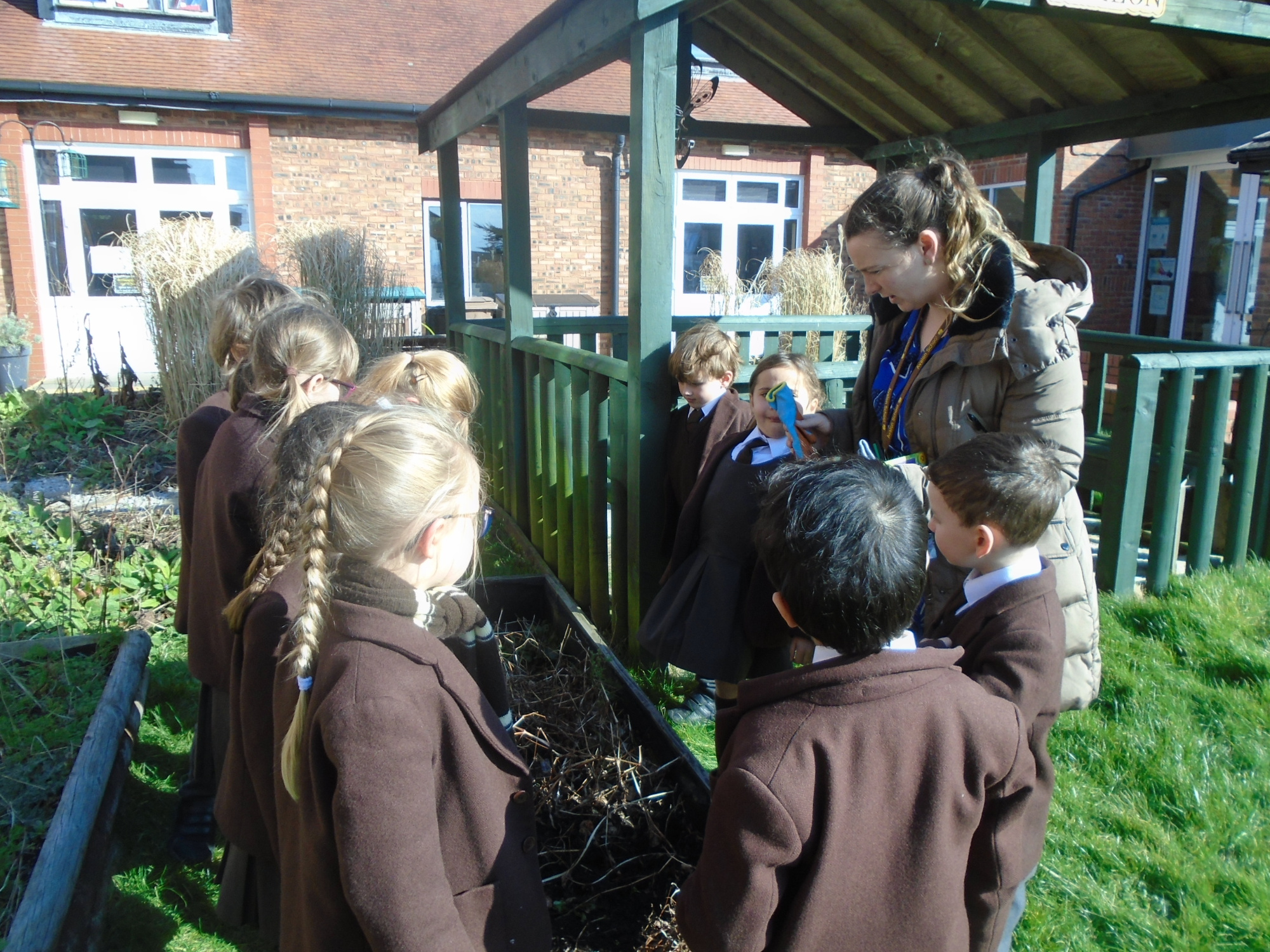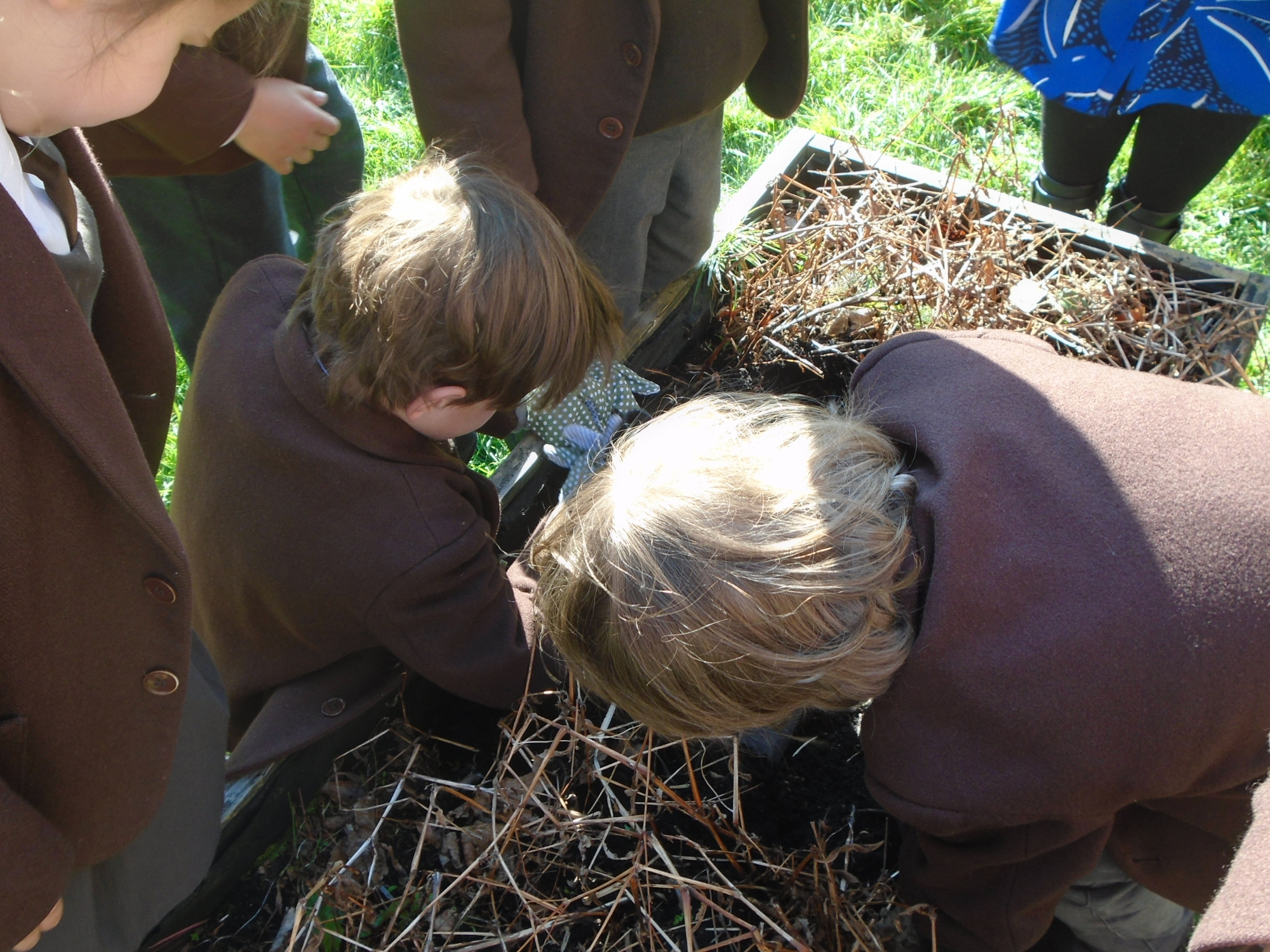 Maths
This week Year 1 have been looking at capacity. We have been comparing different containers including cups, bottles and jars to see which hold the most water. We had fun filling the containers with water from a small bottle to see how many bottles worth each could hold , making predictions based on the information we had gathered and checking our answers. See more photos in our class gallery.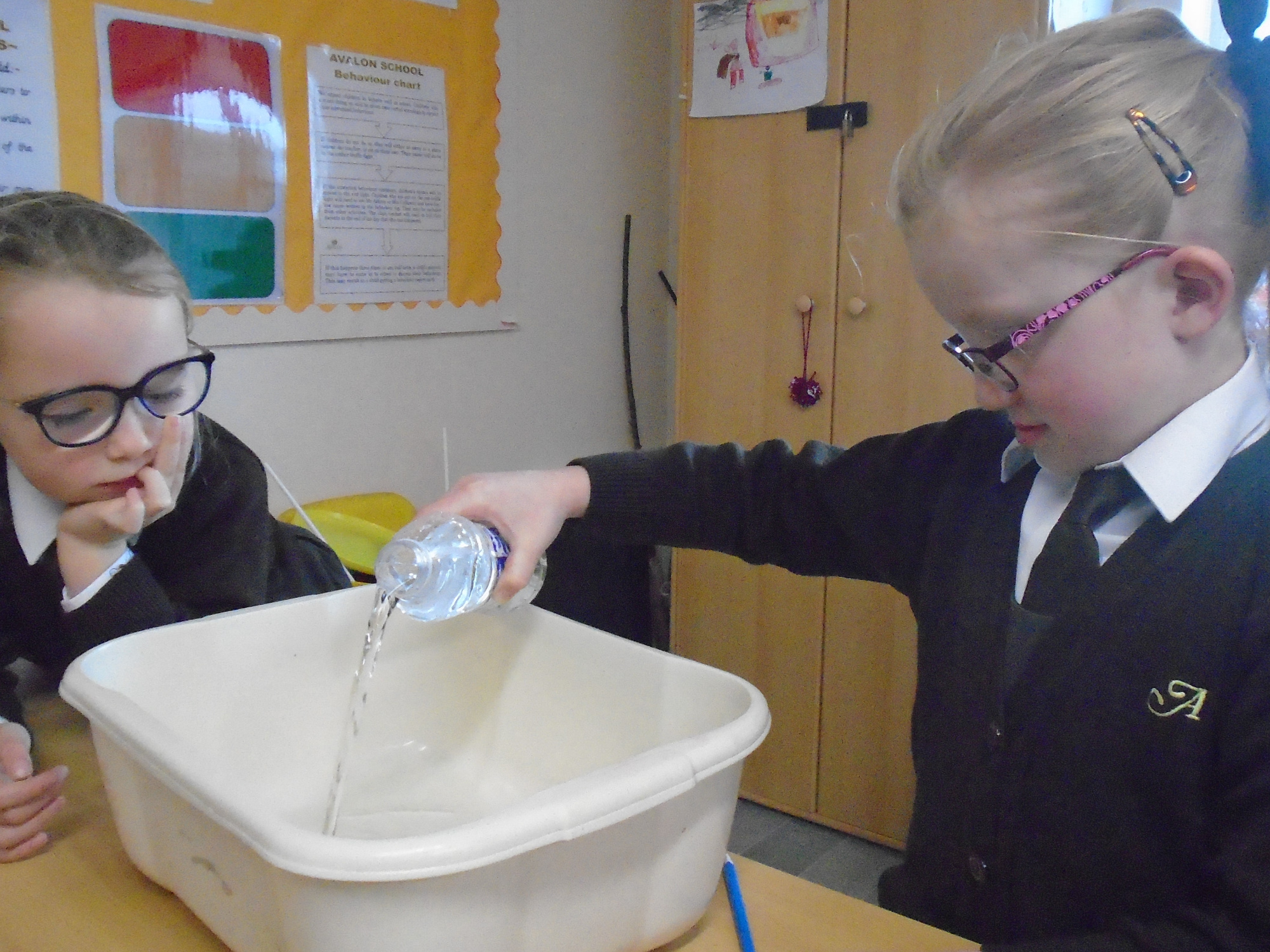 PE - Year 1 & Year 2
Year 1 and 2 had a combined Inter- house Beanbag Bowling competition on Monday afternoon. The children played with fairness and focus, and their skills improved during the course of the competition. The competition was close but was won by St. Andrews. more photos in our class gallery.
1st - St.Andrews
2nd - St.David
3rd - St.George
4th - St. Patrick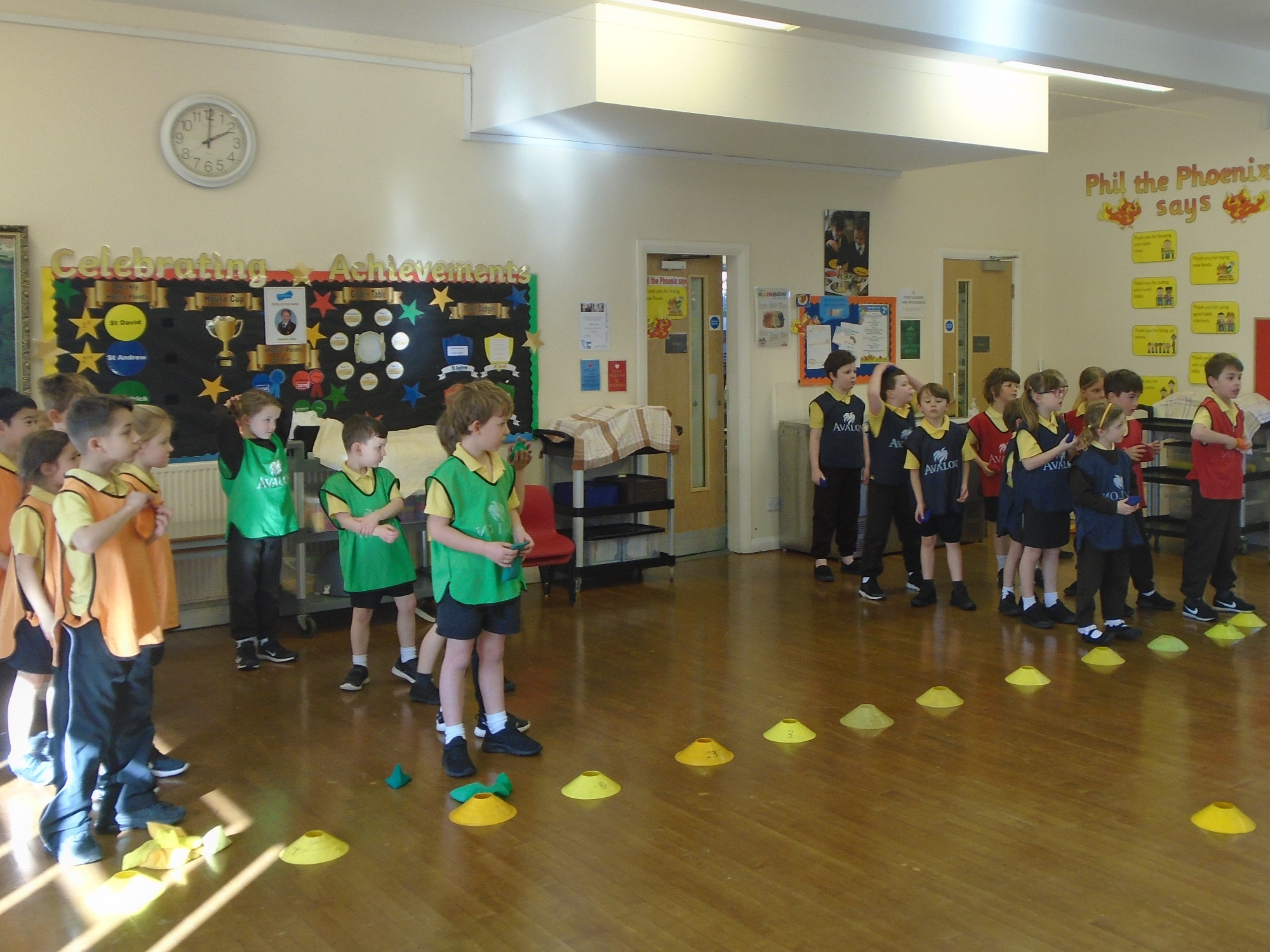 How long is a piece of string?
In our Maths lessons this week, Year 1 have been estimating and comparing lengths. We have used standard and non-standard units to measure objects, pictures and lengths of string. See more photos in our class gallery.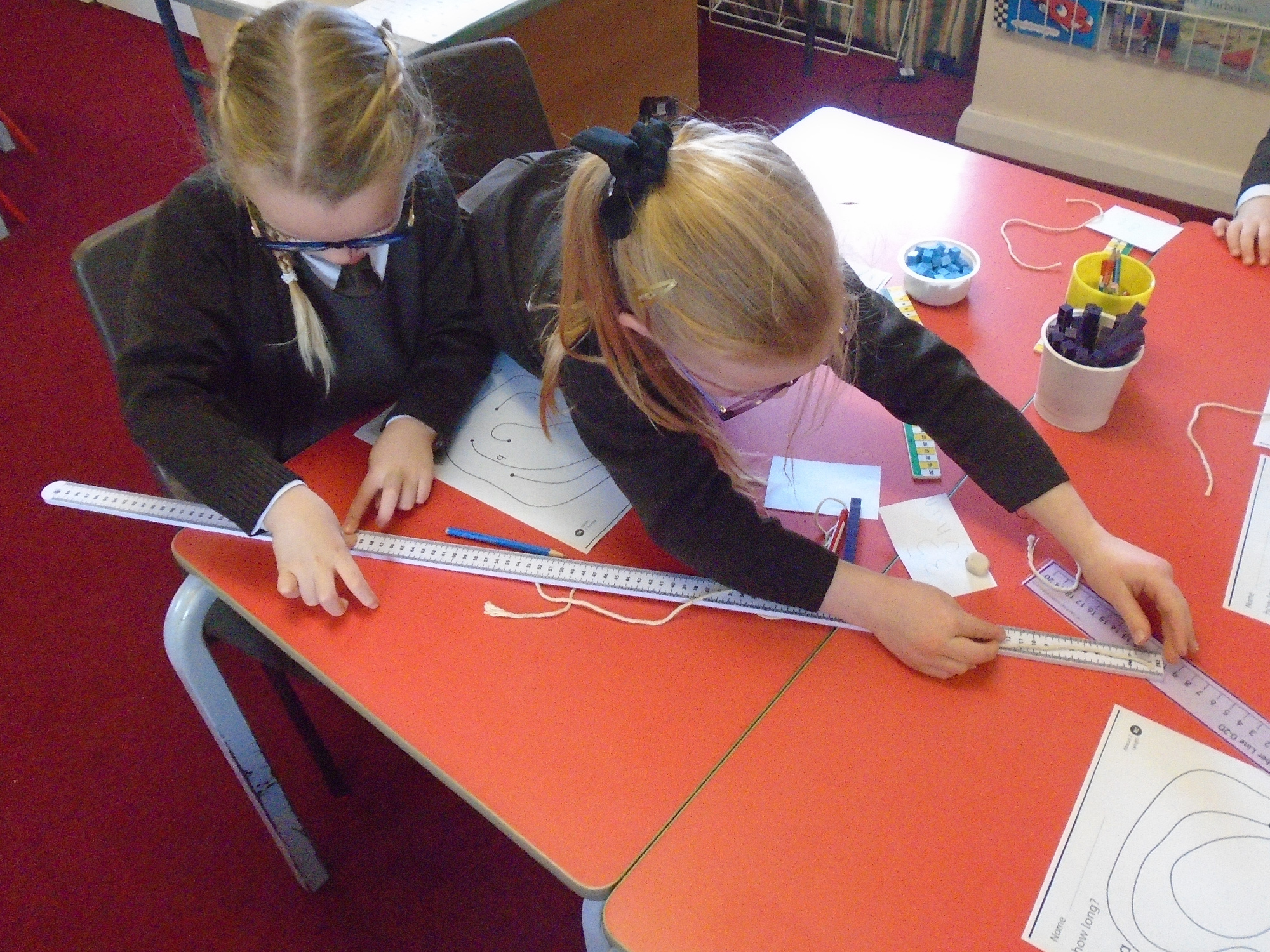 Our Identity
Year 1 have been talking about identity as part of our Internet safety assembly. We created our own avatars which represent who we are without giving away our personal information. See more photos in our class gallery.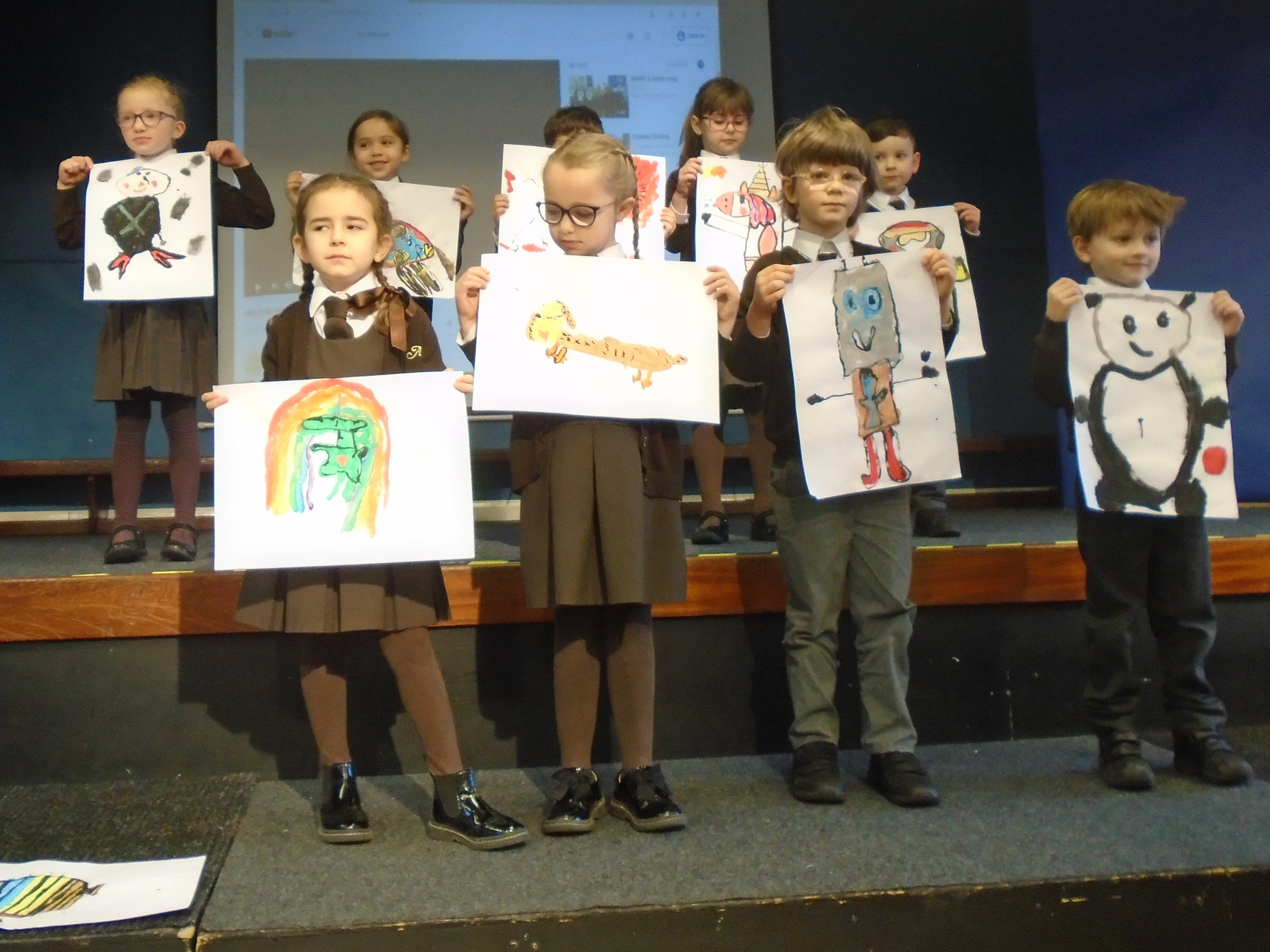 Class Assembly
Year 1 have been busy learning all about Valentines day for our assembly. As part of our preparations we made hearts using different coloured tissue paper and roses using egg boxes and crepe paper. these formed part of out assembly on Monday.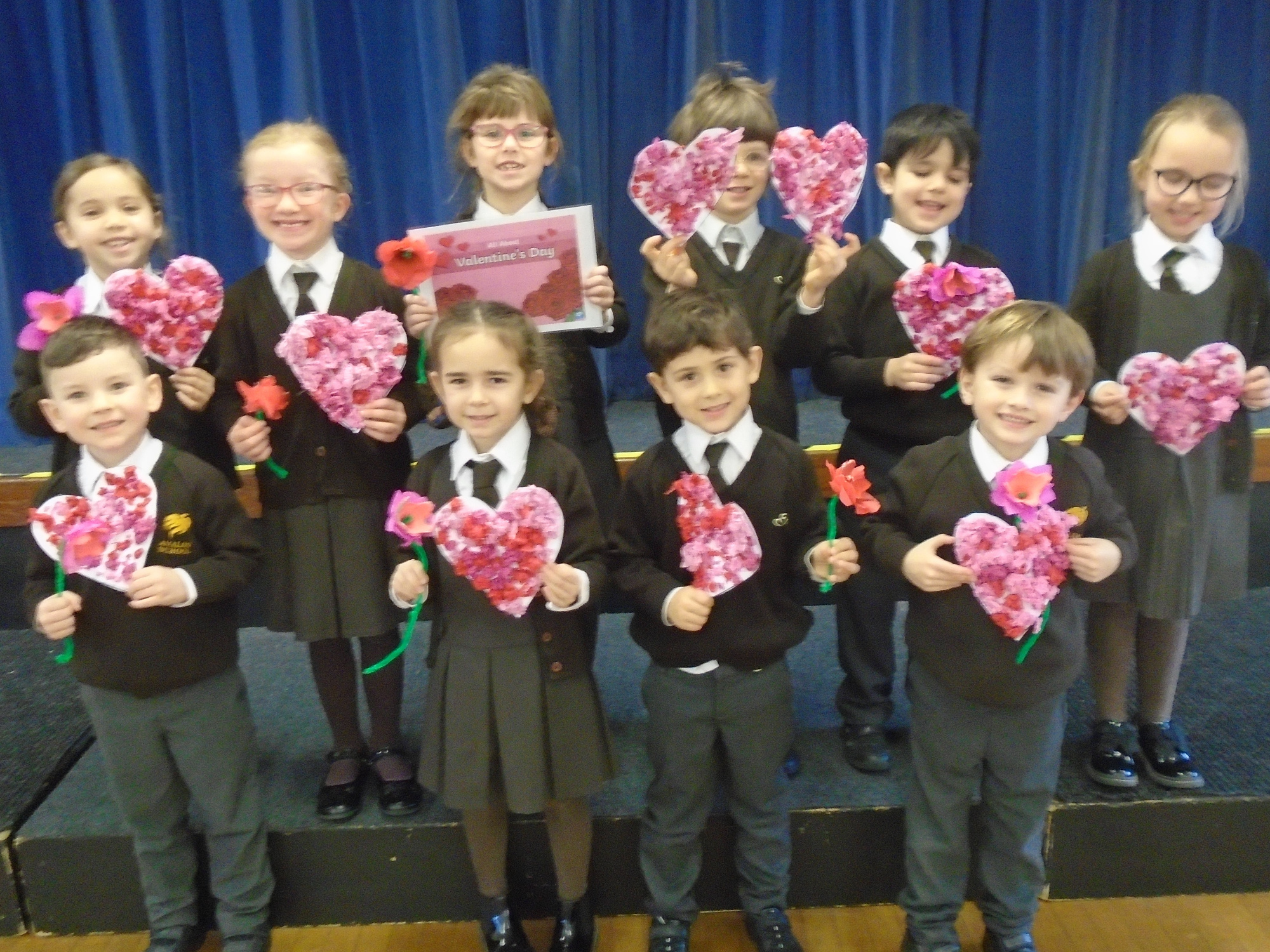 Maths
Year 1 have been investigating weight. We have used language to describe and compare the weight of different objects and discussed why something larger or smaller is not necessarily heavier or lighter. We have used a bucket balance and non-standard units, such as plastic blocks, to measure and compare the weight of a variety of classroom objects of similar size. See more photos in our class gallery.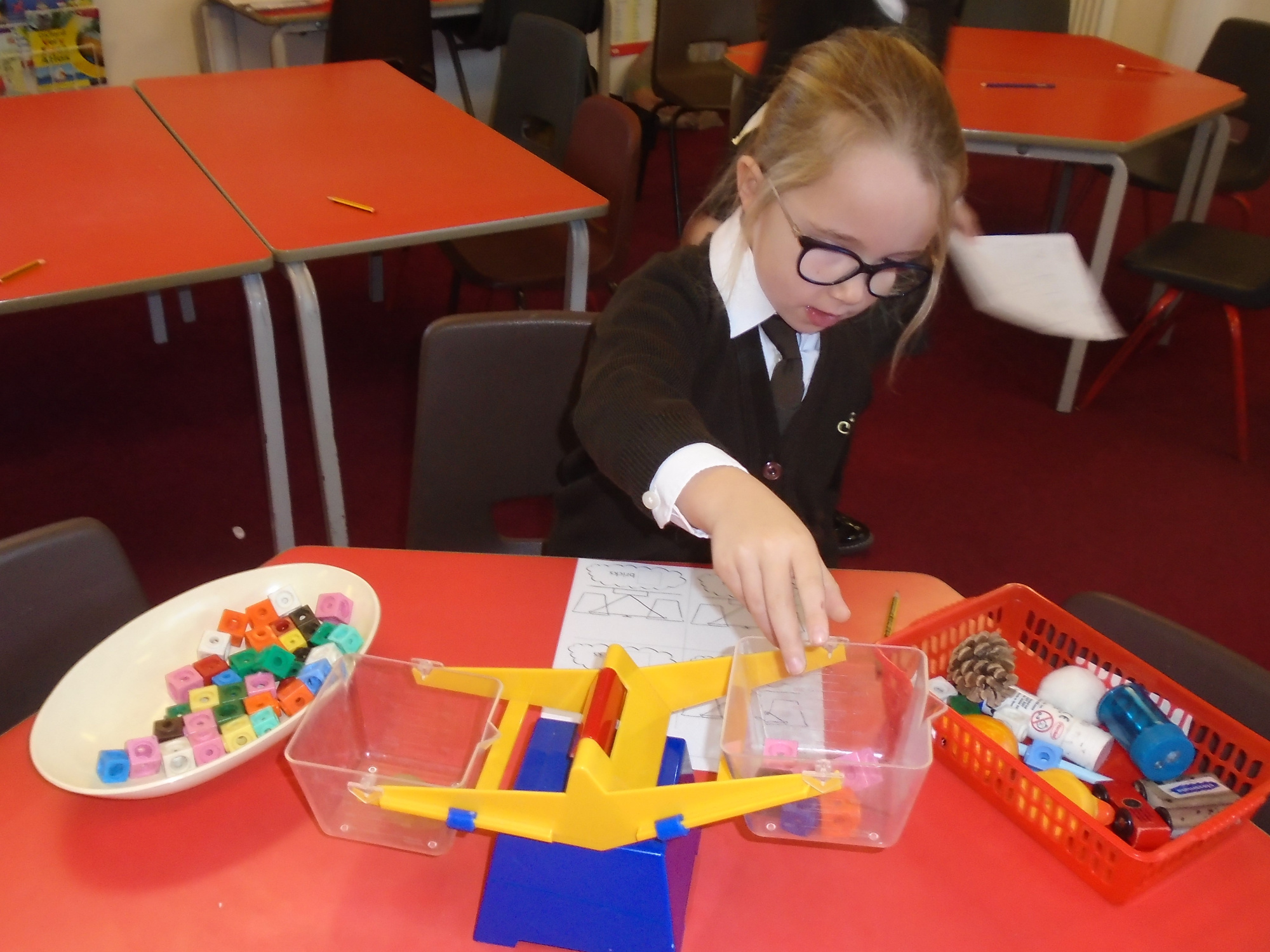 Chinese New Year
Year 1 have been busy learning about Chinese New Year which will begin with the next new moon on Saturday 25th January. The festival lasts for two weeks and this year will be 'Year of the Rat'. It was the rat who was the first of the twelve animals to cross in the River Race. We have been finding out which Chinese years we were born in. Some of us were born in the year of the snake and some in the year of the horse. In Art we have used oil pastels to decorate Chinese dragon puppets. We have made 'Magic Dragons' and read stories and poems about dragons. We have talked about special traditions, festivals and celebrations. We have counted in Chinese and learned how to say, "Kung hey fat choy". See more photos in our class gallery.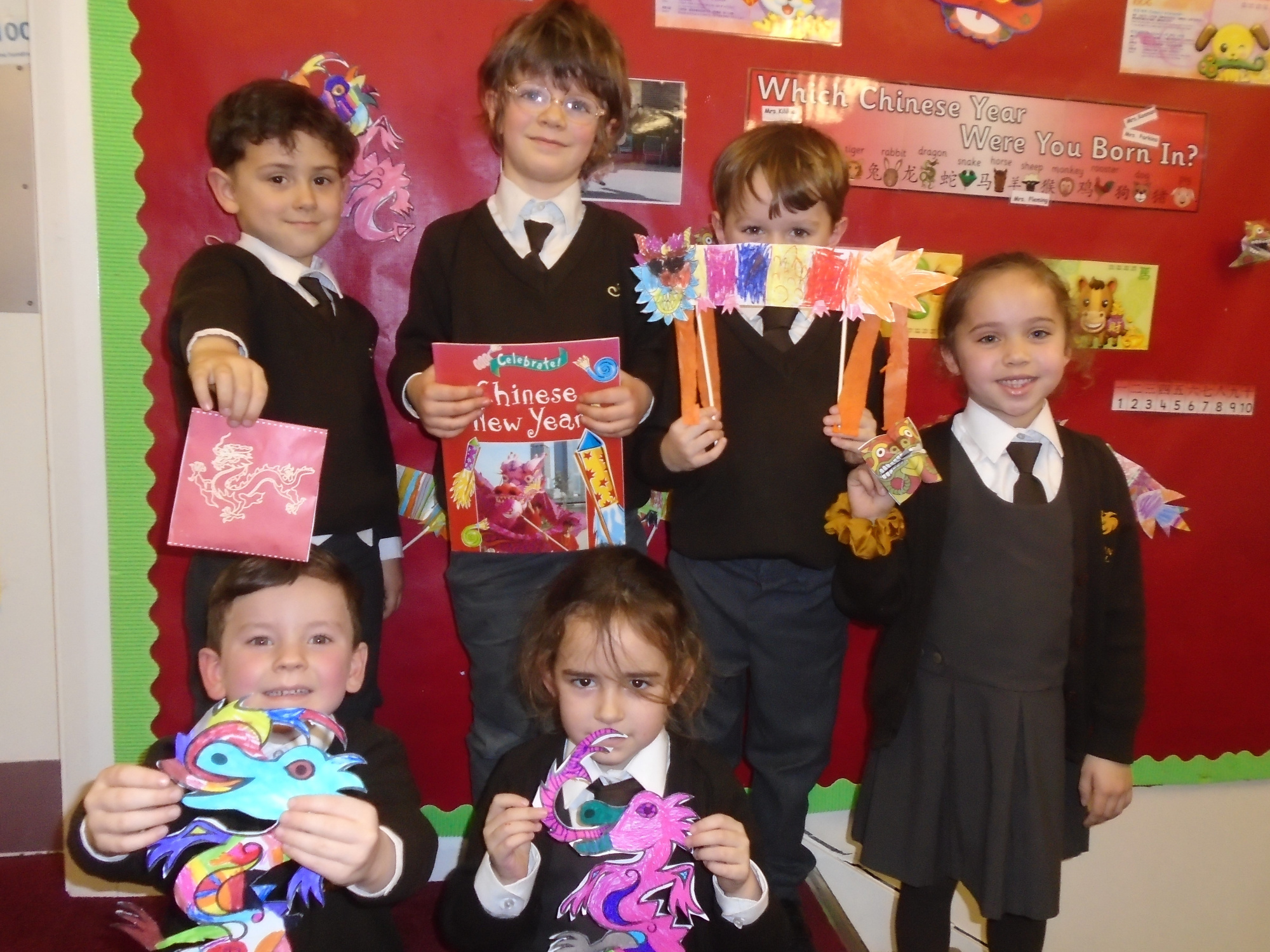 ICT
This week in ICT, Year 1 were looking at sorting objects according to criteria. The children were understanding that objects and pictures can be categorised and sorted using key words such as shape, colour and size. We talked about angles, corners and edges when sorting shapes into a Carroll diagram. See more photos in our class gallery.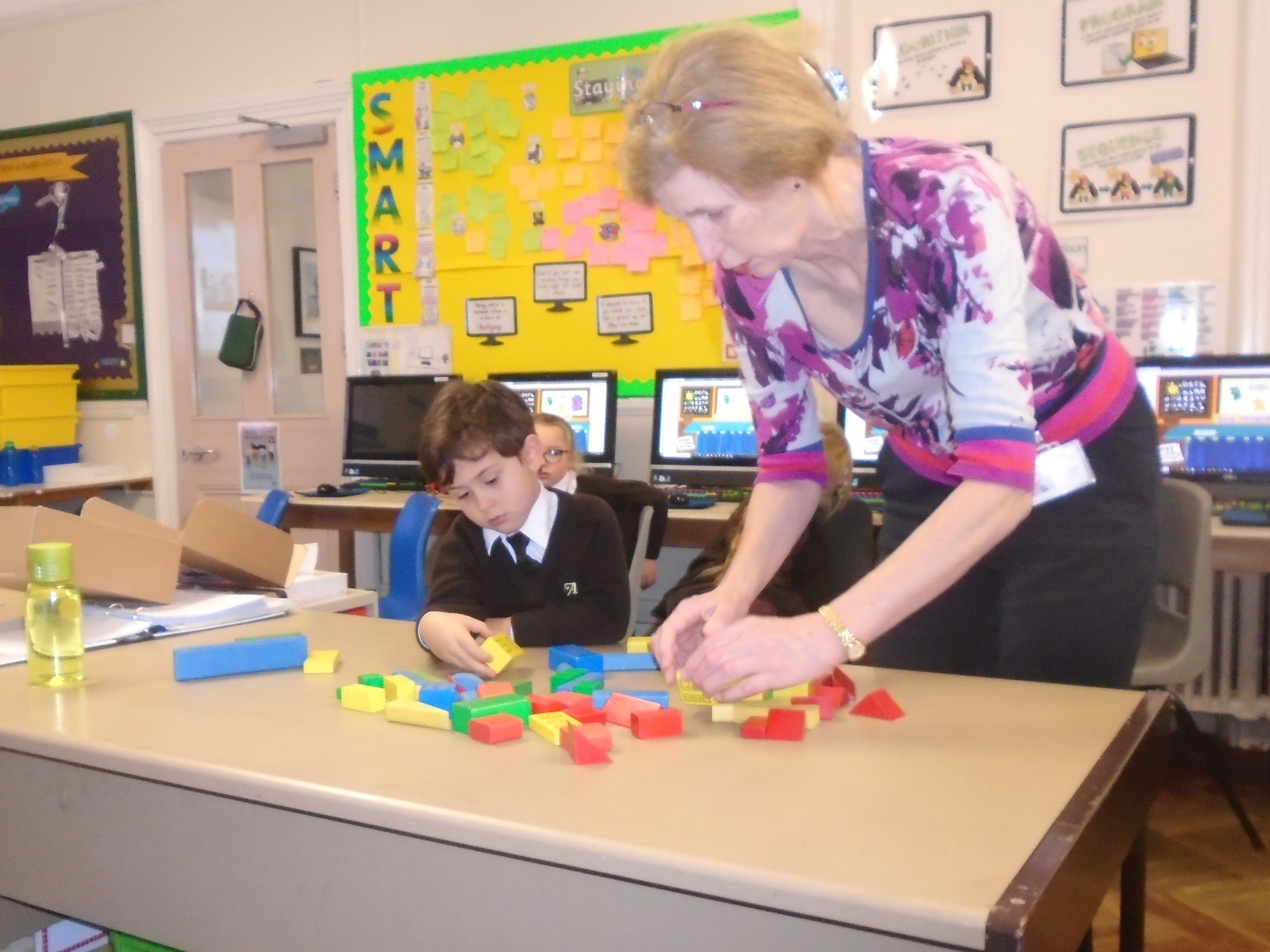 Rehearsal for the Nativity
Year 1 have been busy rehearsing for our Christmas Nativity Play. All the children have tried hard to memorise their lines and speak clearly and loudly to the audience. See more photos in our class gallery.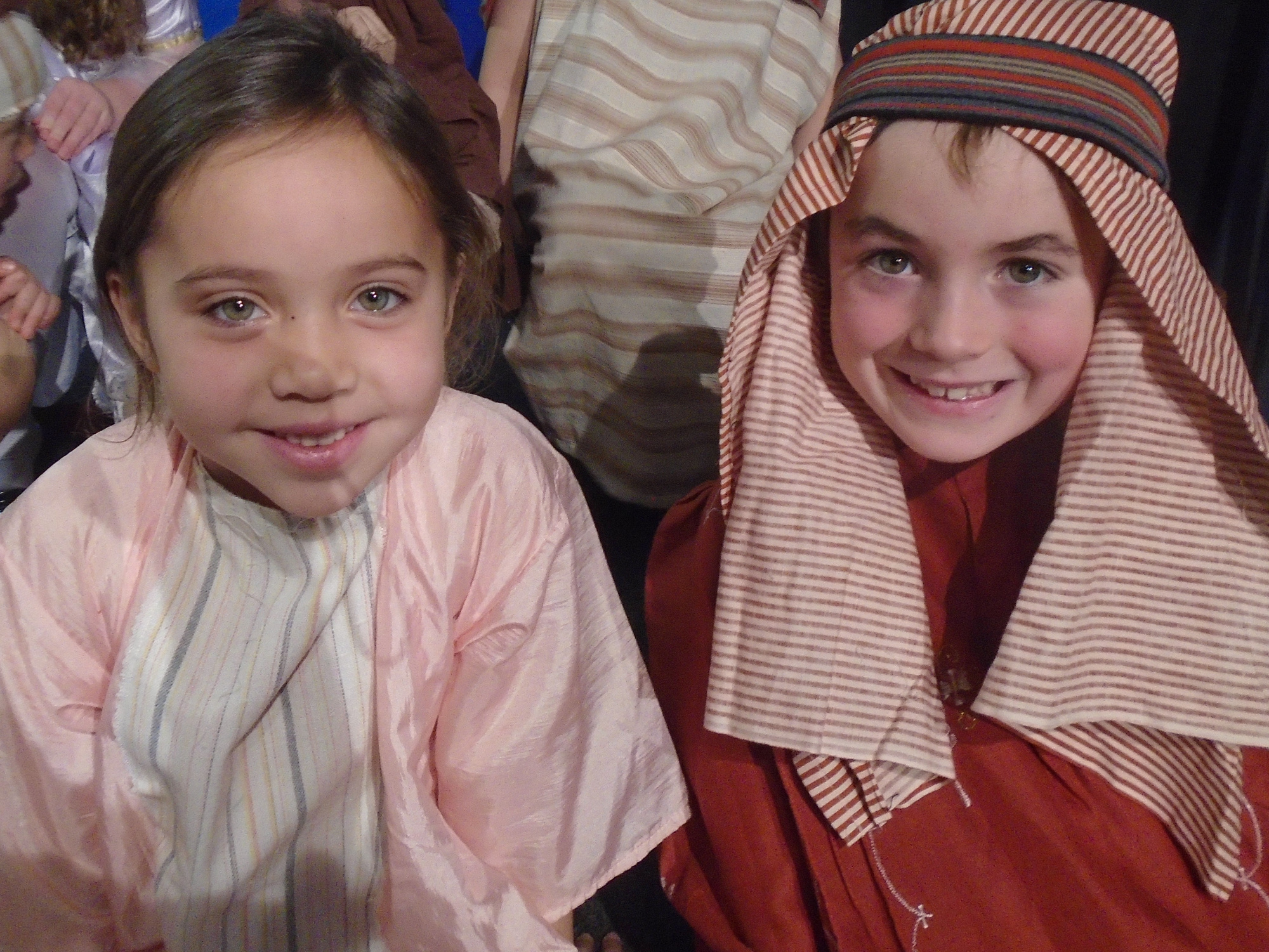 Well Being Week
This week is Well Being Week at Avalon. Year 1 have been thinking about how we can look after our mental and emotional wellbeing. The week got off to a great start with Suzy from 'Diddi Dance' leading some action packed fun. See more photos in our class gallery.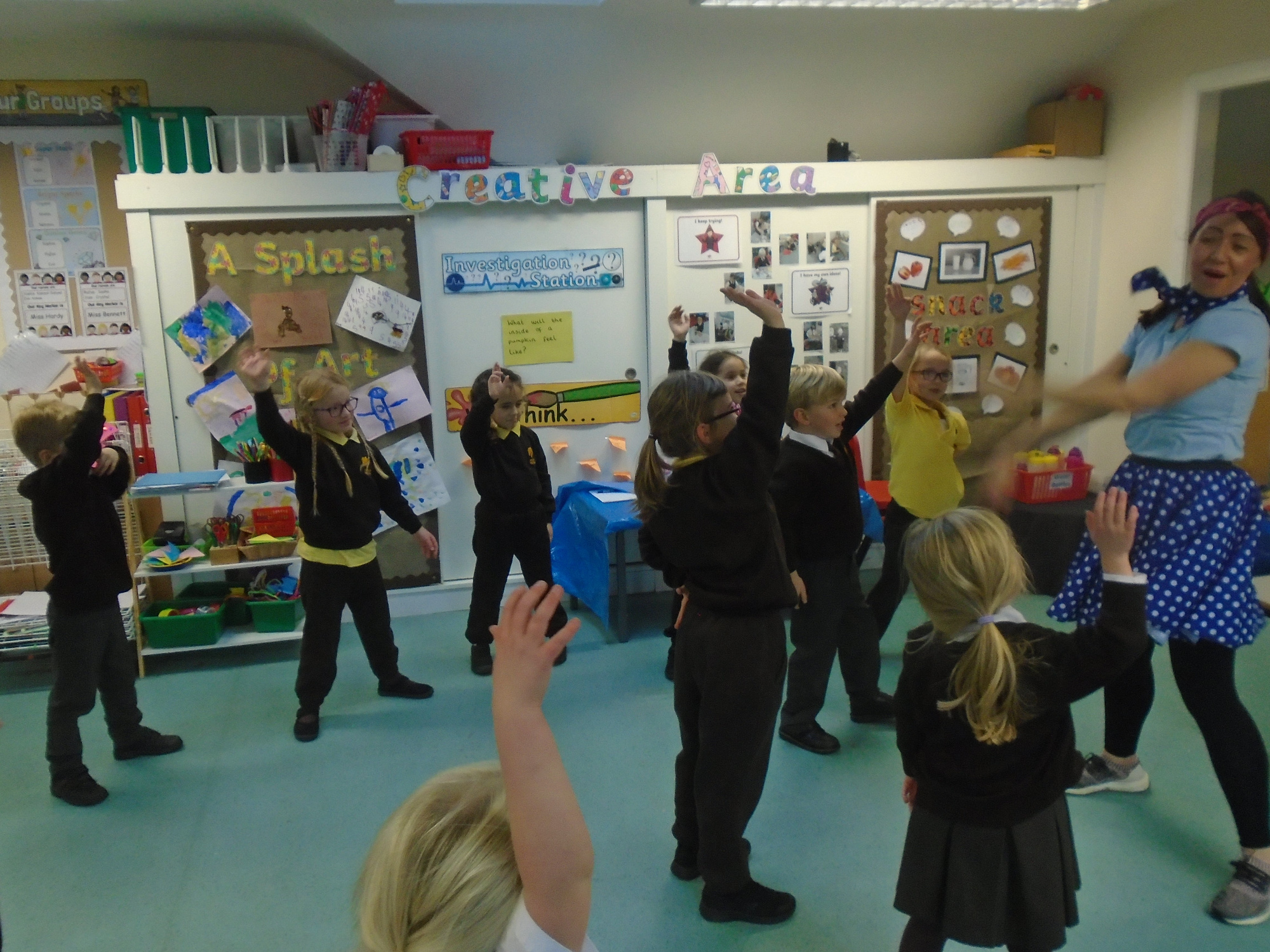 Preparing for Christmas
Year 1 have been busy preparing for Christmas. They have made Christmas trees for their Christmas cards, paper chains for the classroom and calendars in readiness for the New Year.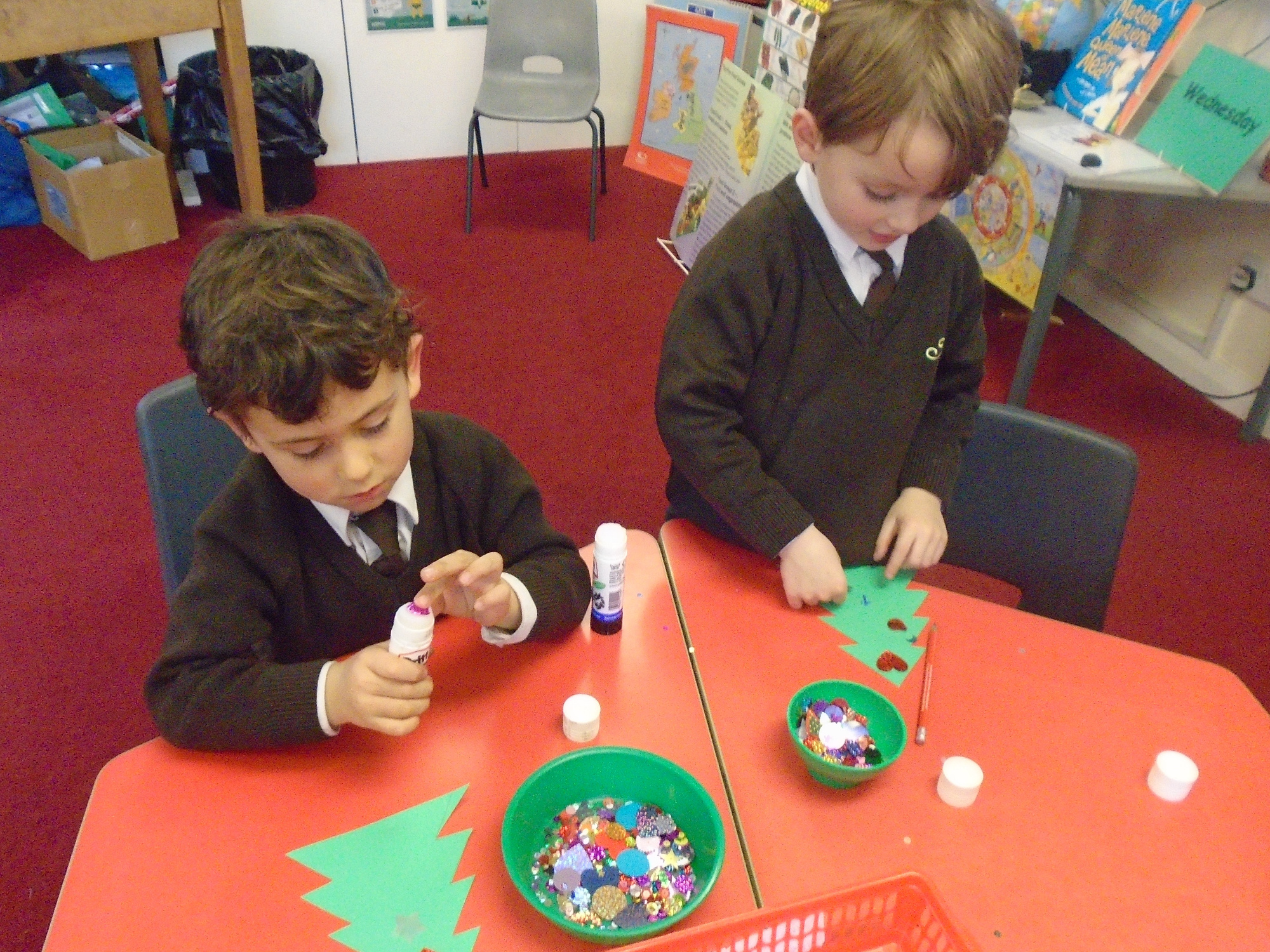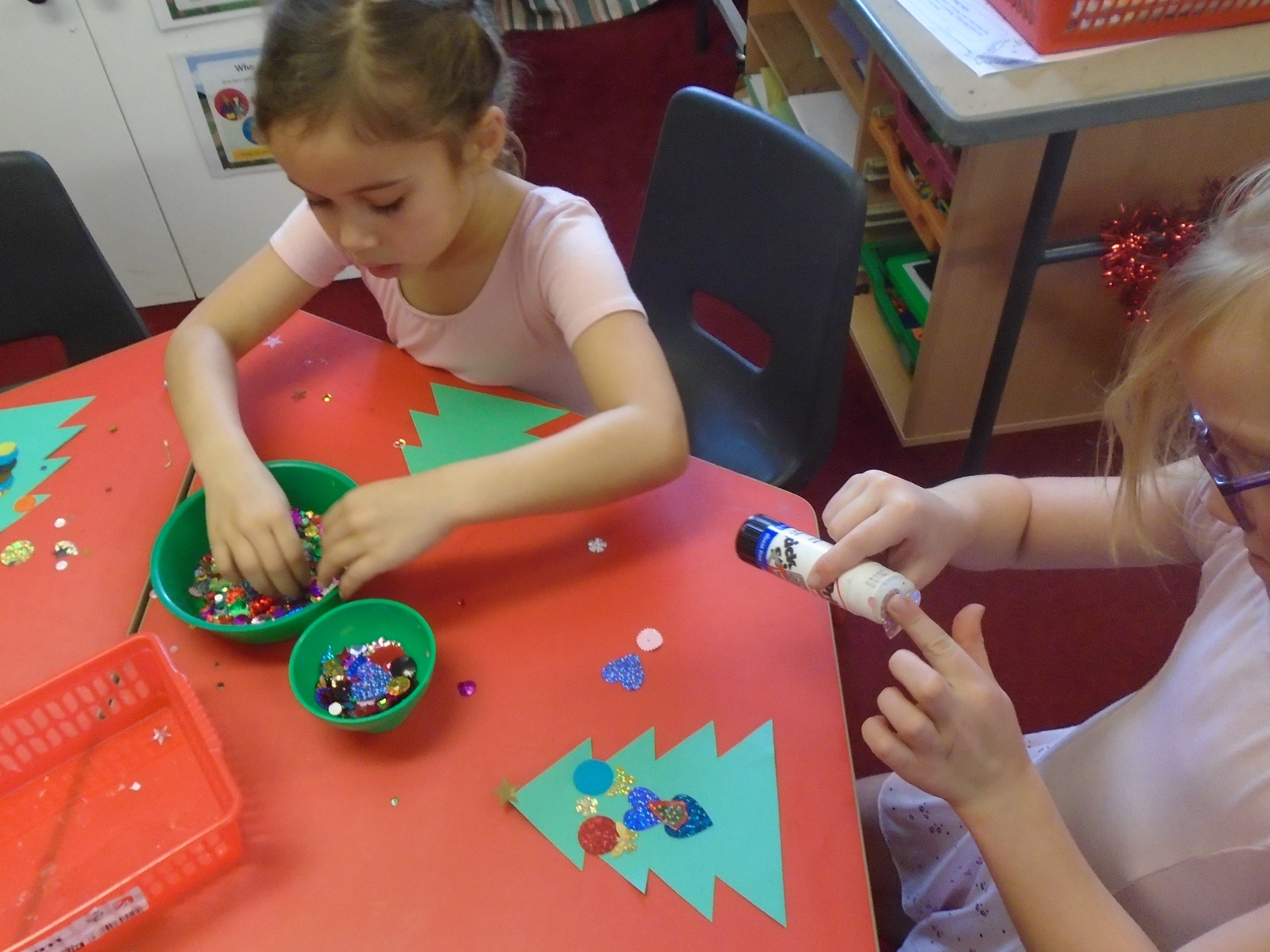 PE
In our dance PE lesson this week we used the conkers from the Autumn table as a stimulus. After talking about the spiky, sharp, jagged outer cases of conkers, the children experimented making spiky shapes with their bodies. The wind came as the children twirled and swirled, high and low but the conkers held on to the branches of the trees. the children then put the different phases of their explorations into a dance to music. See more photos in our class gallery.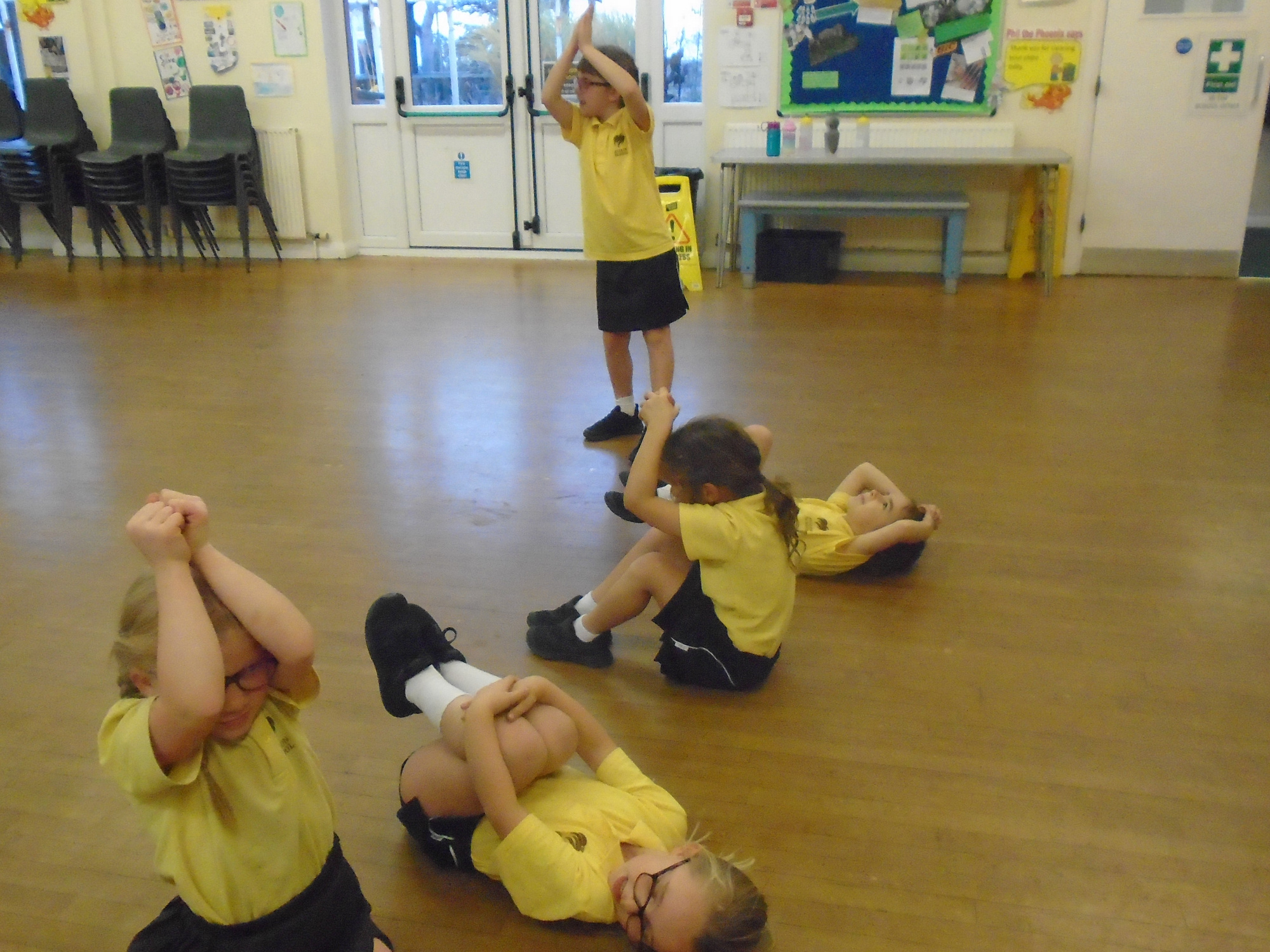 Art - Bonfire Night
This week was Bonfire night! We talked about the history of Guy Fawkes in class and within our art lesson we made some pictures of the fireworks we had seen using oil pastels. See more photos in our class gallery.
Science - Sense Detectives
As part of the science topic 'animals including humans' Year 1 have been learning about different senses. On Friday the children trained to become 'sense detectives'. They used their 5 senses to problem solve and perform tests. The children managed to identify the apple taste, the squeakiest sound, the 10cm paw print, the minty smell and the most fluffy feeling. They then gathered and recorded their data to help in solving the puzzle of the missing teddy before helping to return the teddy to it's owner. See more photos in our class gallery.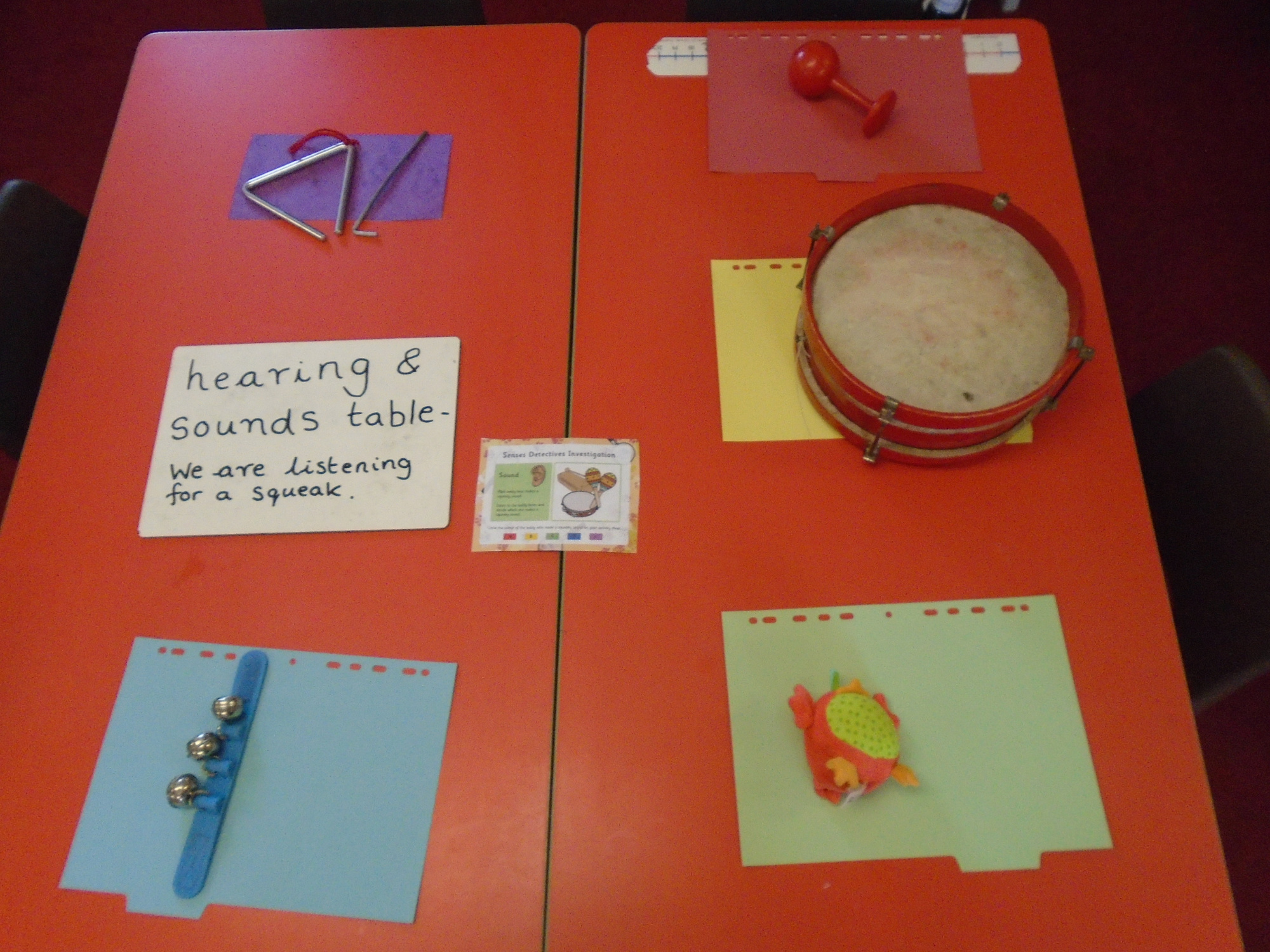 Art
Year 1 have been having lots of fun in Art this week making their Cauliflower Christmas cards! We have been using our handprints to make a Christmas tree, fingerprints to make baubles and lots of sequins and glitter to make our trees sparkle! See morephotos in our class gallery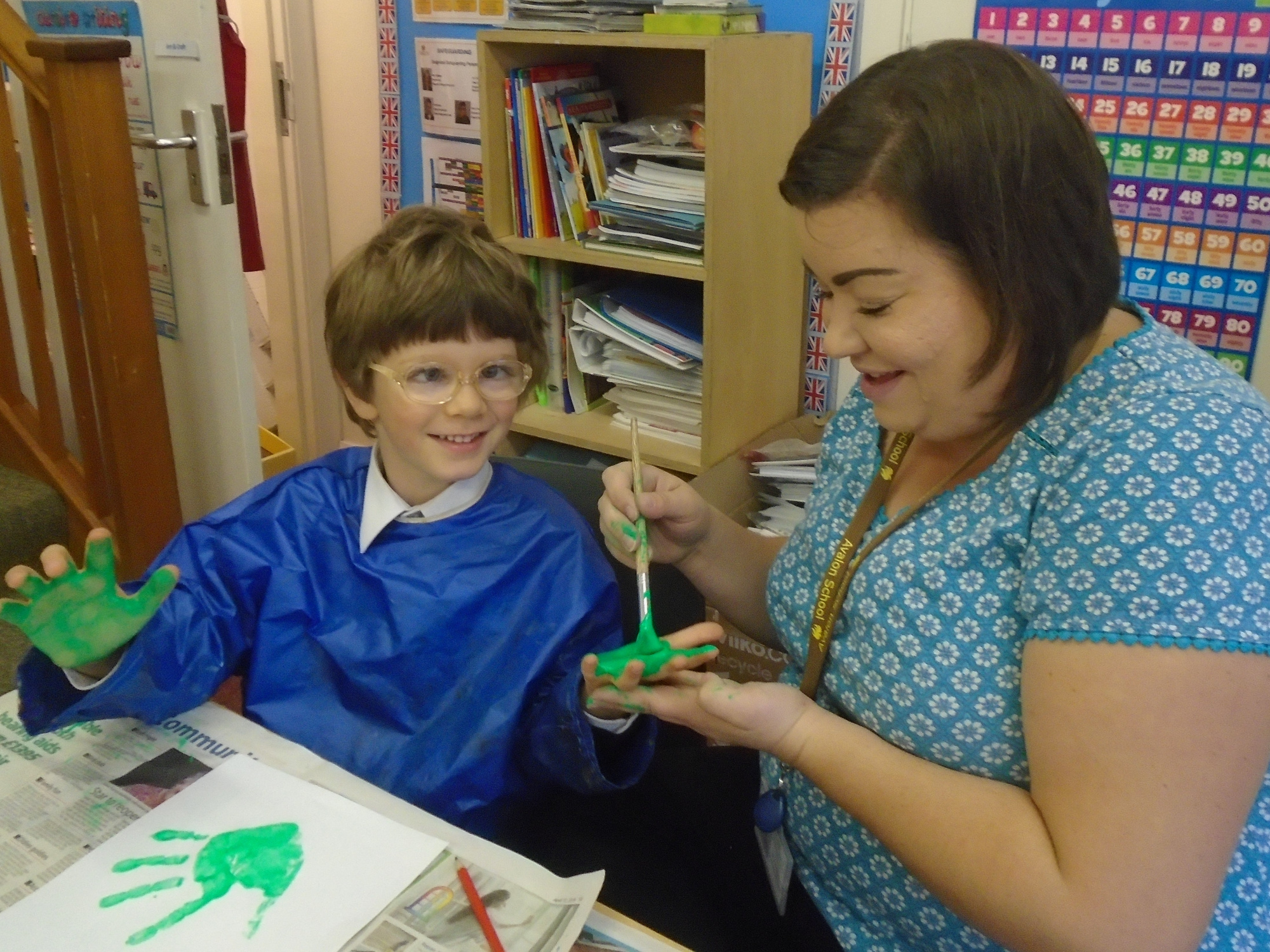 PE
Year 1 have enjoyed developing their ball skills during the last three weeks. They have been throwing, catching and bouncing the ball, kicking and controlling it. This week they were assessing the effectiveness of different types of balls. After testing a range of balls, each child decided which one was best for throwing and catching and which was the easiest to kick. See more photos in our class gallery