Year 1 News 2018-2019
PE Balancing
Last week, Year 1 worked collaboratively in team games to start the topic of balance. They had to cross the hall on stepping stones without touching the floor.
The theme of balance was continued this week as the children explored the different balances they could make. They kept balances of interesting shapes and on different levels on their feet, bottoms, knees and shoulders.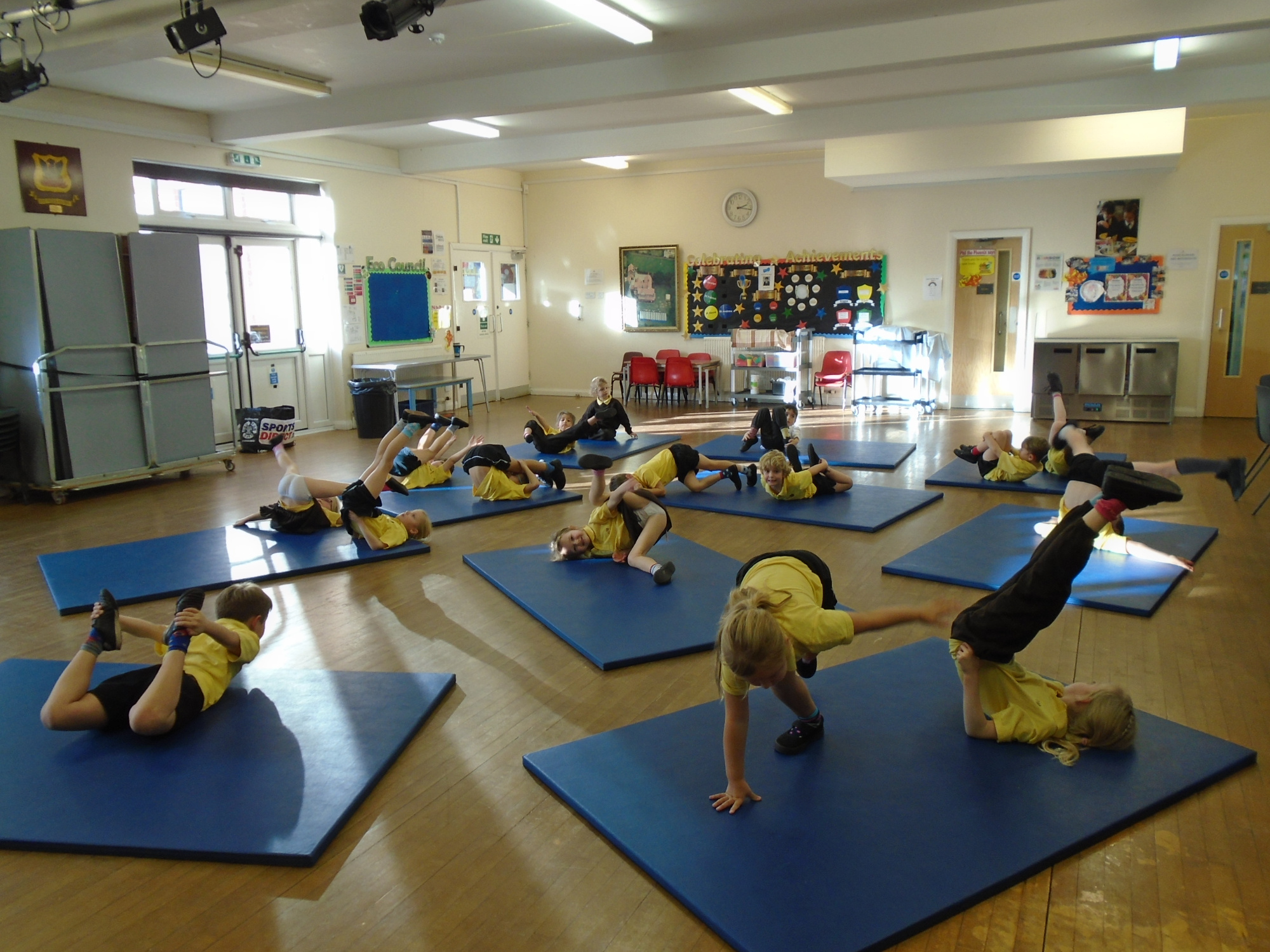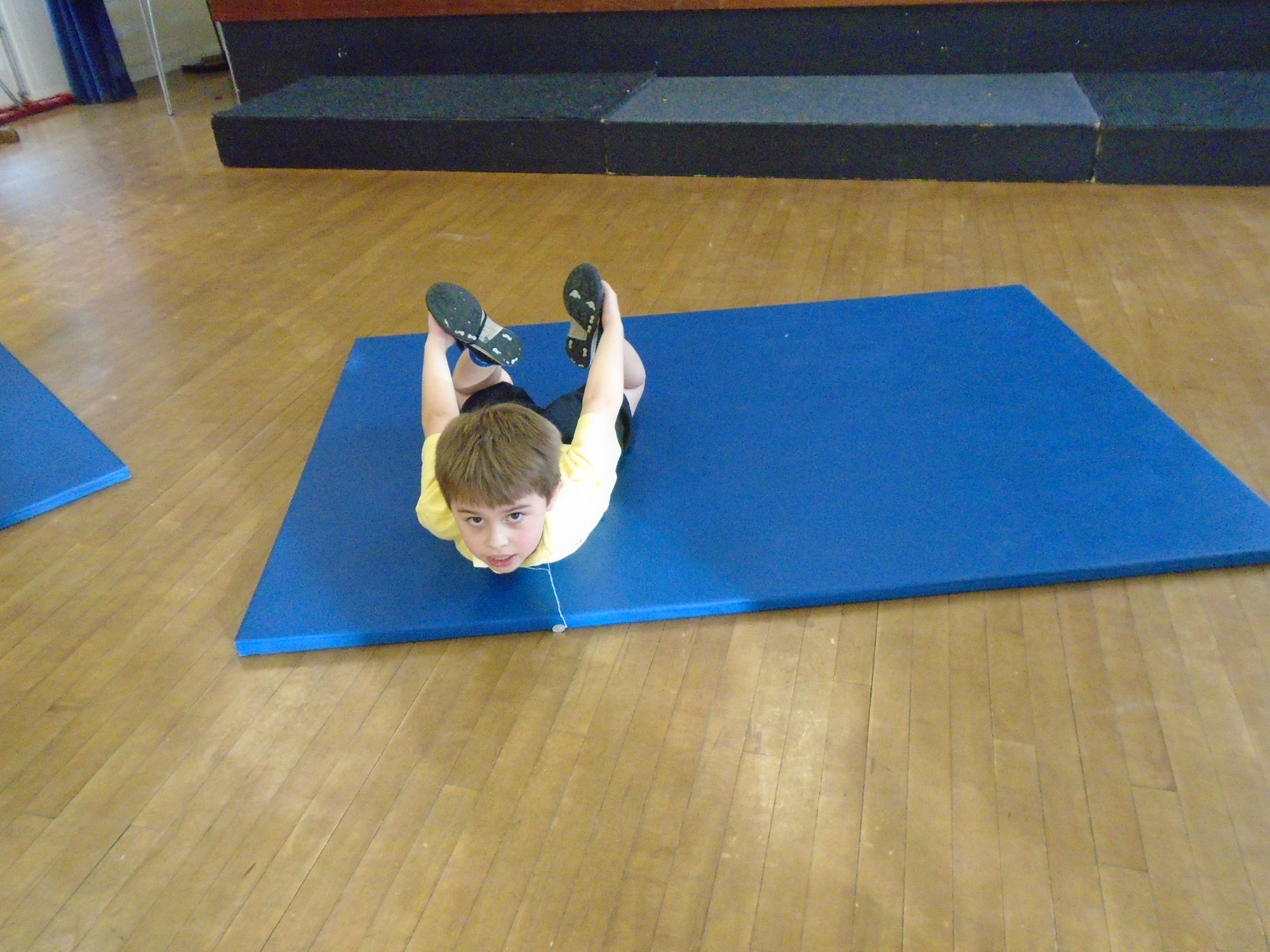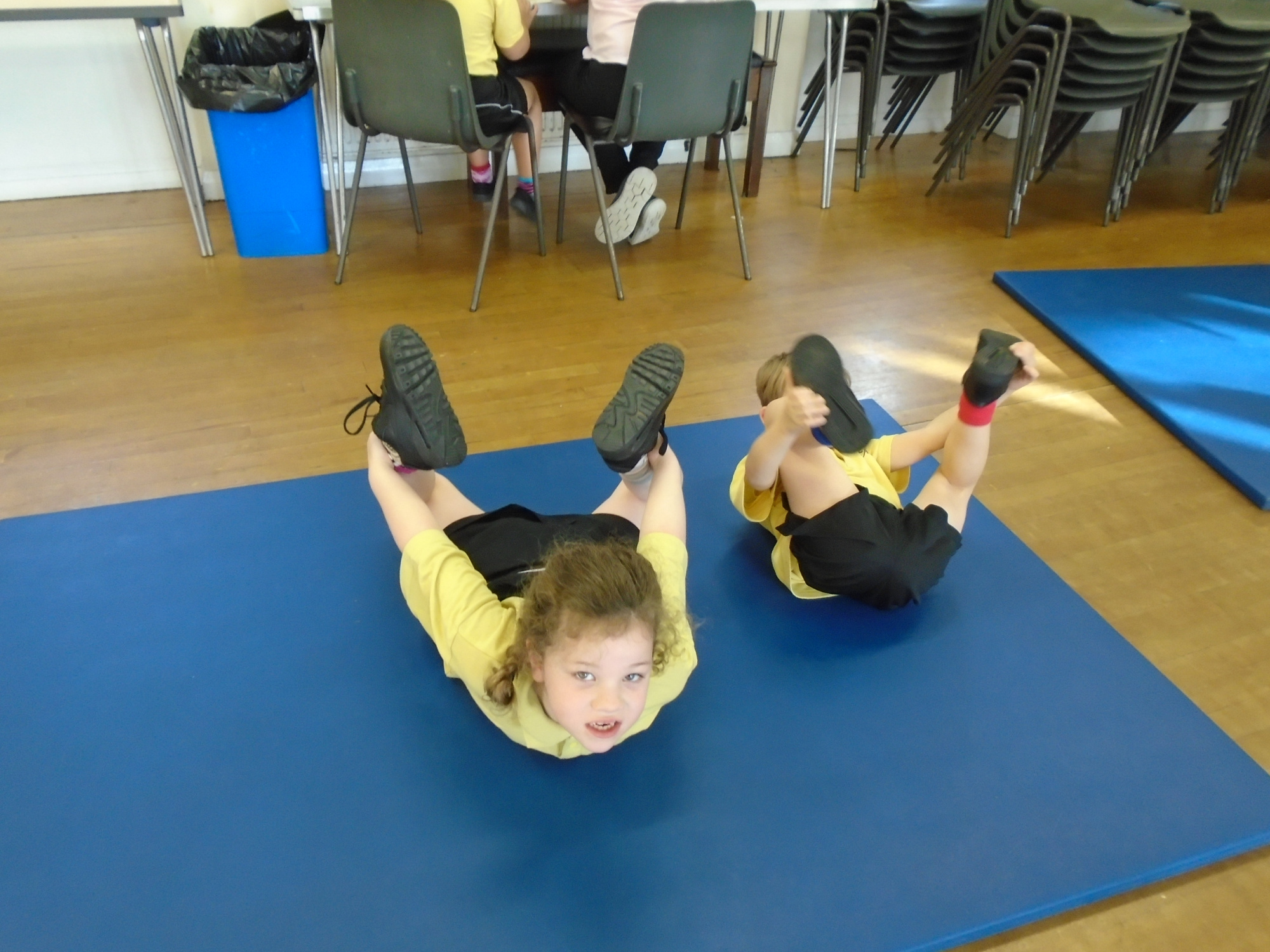 Autumn Topic
The children in Year 1 have been enjoying exploring their outdoor area whilst taking part in Autumnal explorations.
Even though the weather has been unusually warm, the children were all able to make their own observations in regards to the seasonal changes and record their findings on a tick sheet, whilst at the same time commenting on the smell that they correctly identified from a local wood fire. Unable to locate a pumpkin, on returning to their classroom they took great delight in finding the pumpkin from their previous visit to Claremont Farm - tick sheet completed!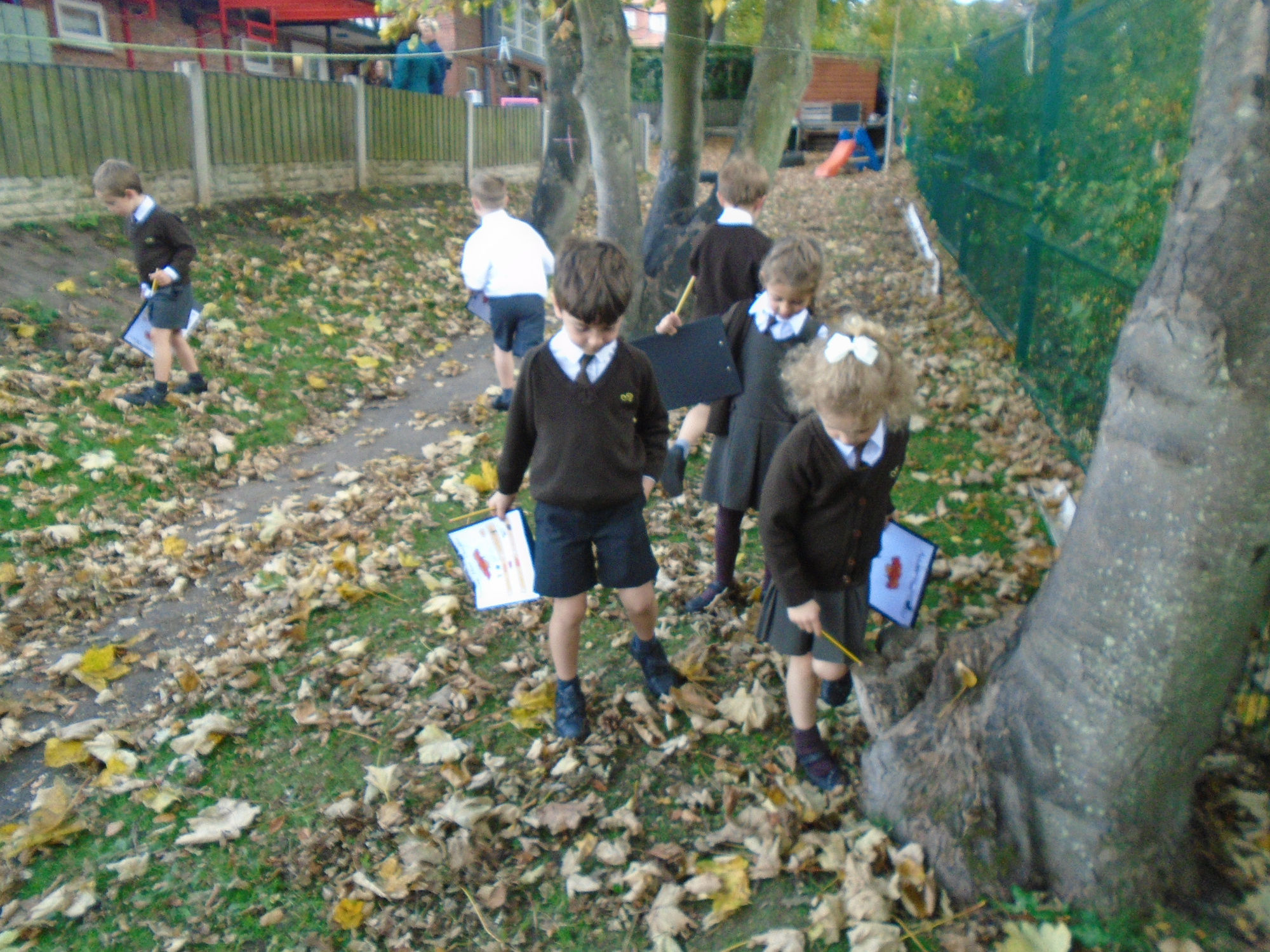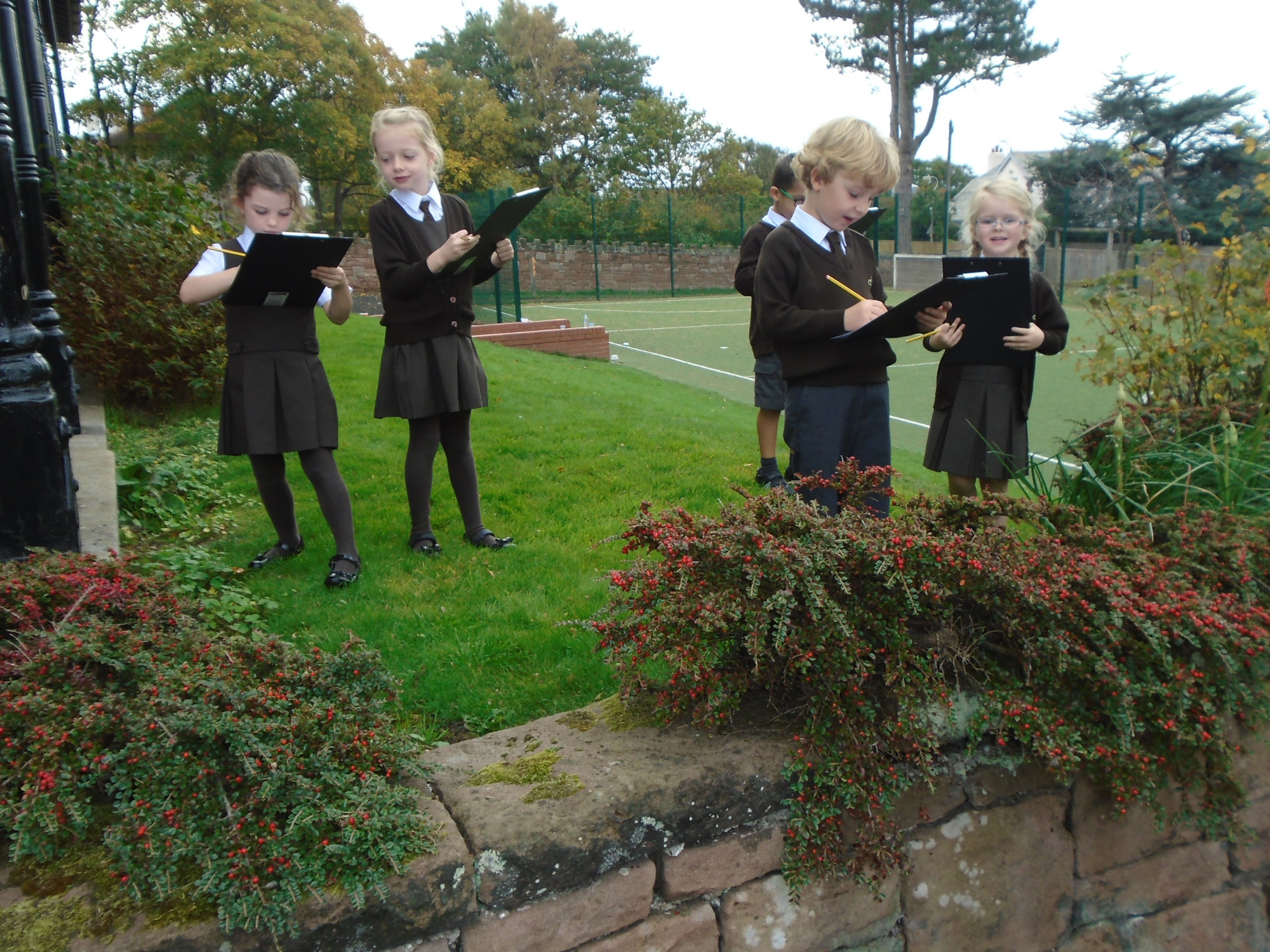 Food Topic - Claremont Farm Trip
Year 1 and 2 took a trip to Claremont Farm as part of our topic on food. It was a beautiful sunny autumn day and we were very excited as we put on our wellies and boarded the coach. On our arrival we met Farmer Andrew and his dog Aggie. Farmer Andrew took us all on a 'Wellie Walk' around the farm showing us the fields and crops. We watched as the tractors and machinery arrived to harvest the potatoes. We tasted broccoli, cauliflower and red cabbage straight from the field, walked through the maize and chose two pumpkins to take back to school. After meeting the pigs we returned to school for a picnic lunch on the field. We had a lovely time at the farm and learned a lot about farming, healthy eating and where our food comes from.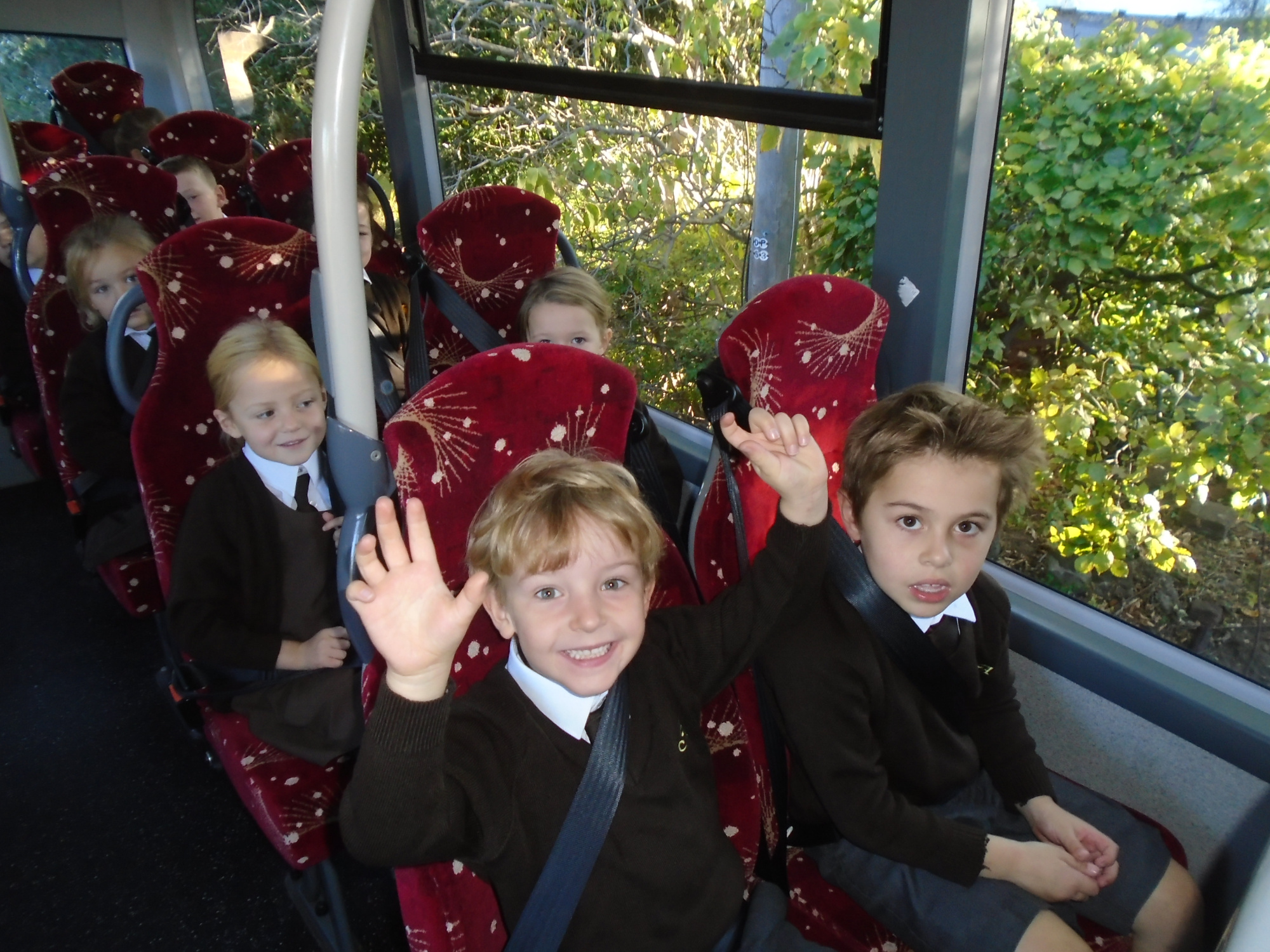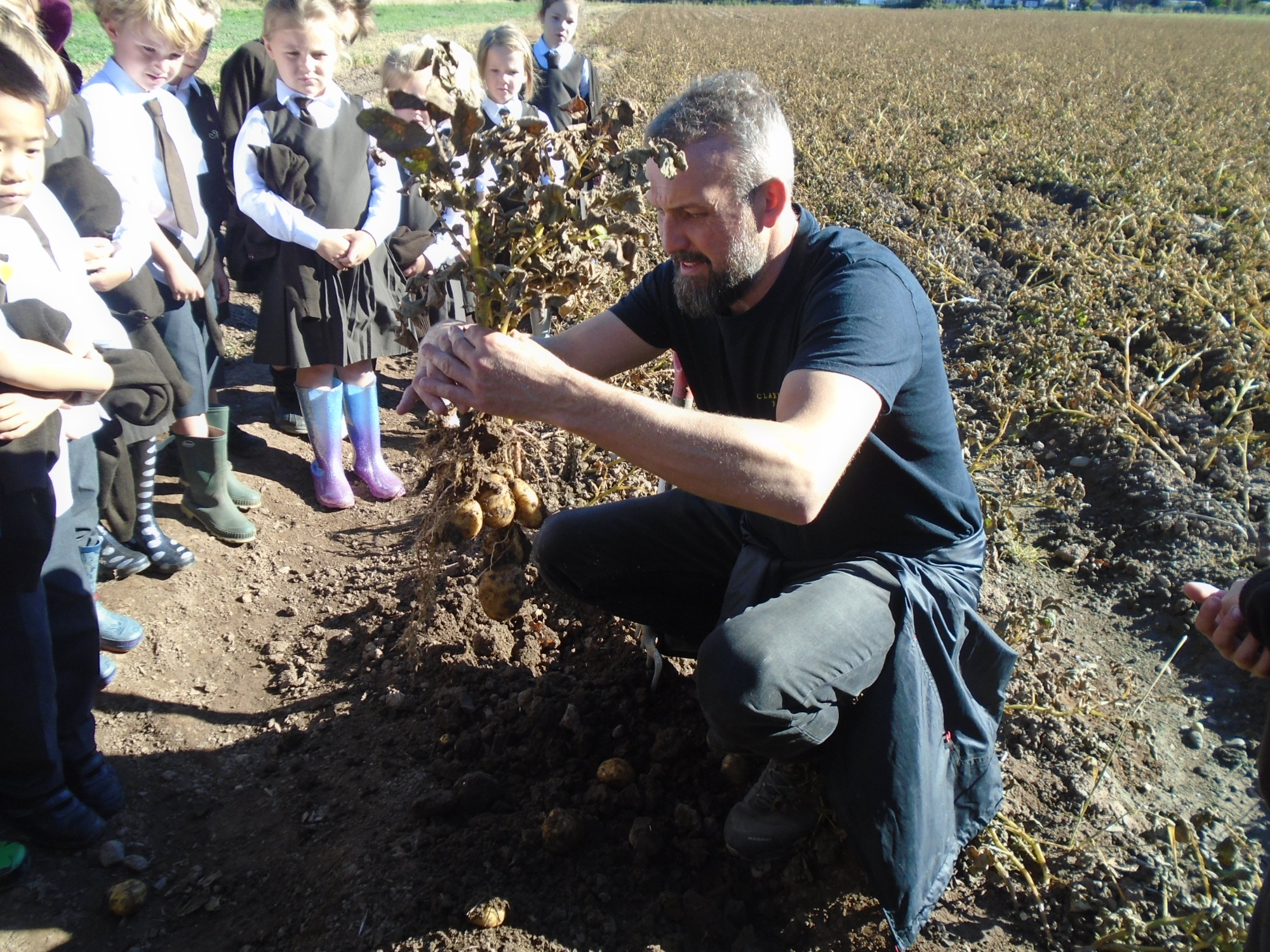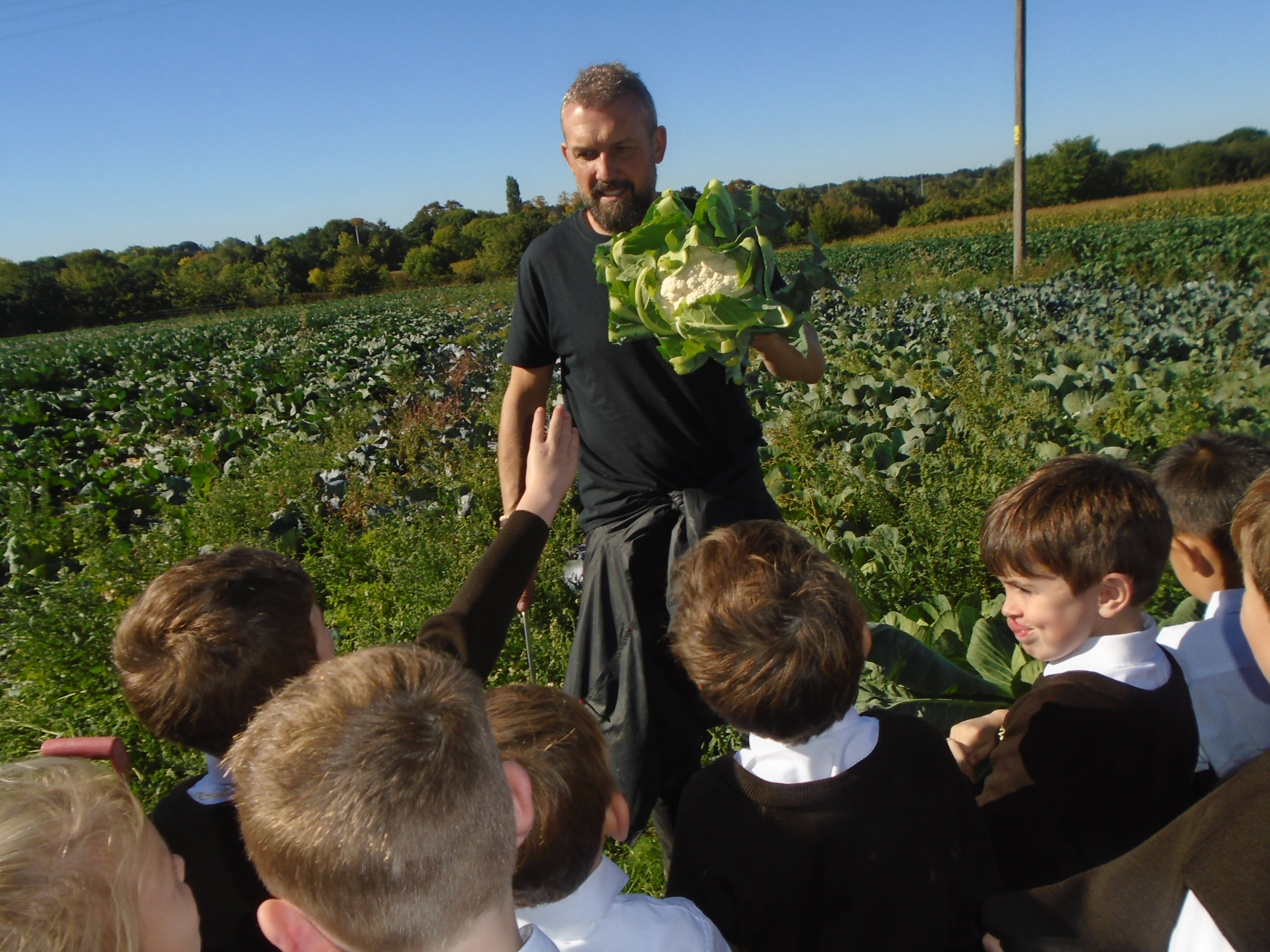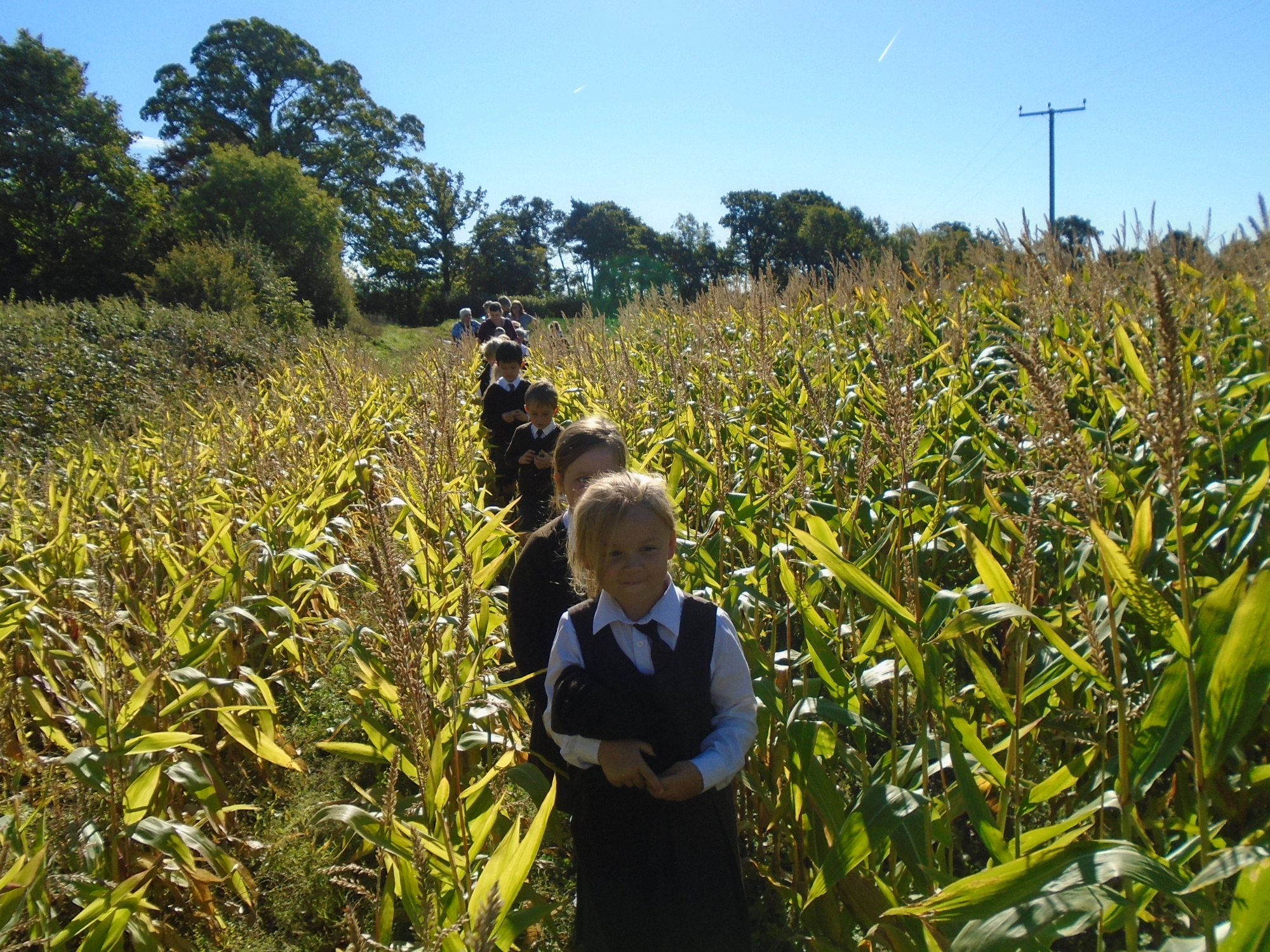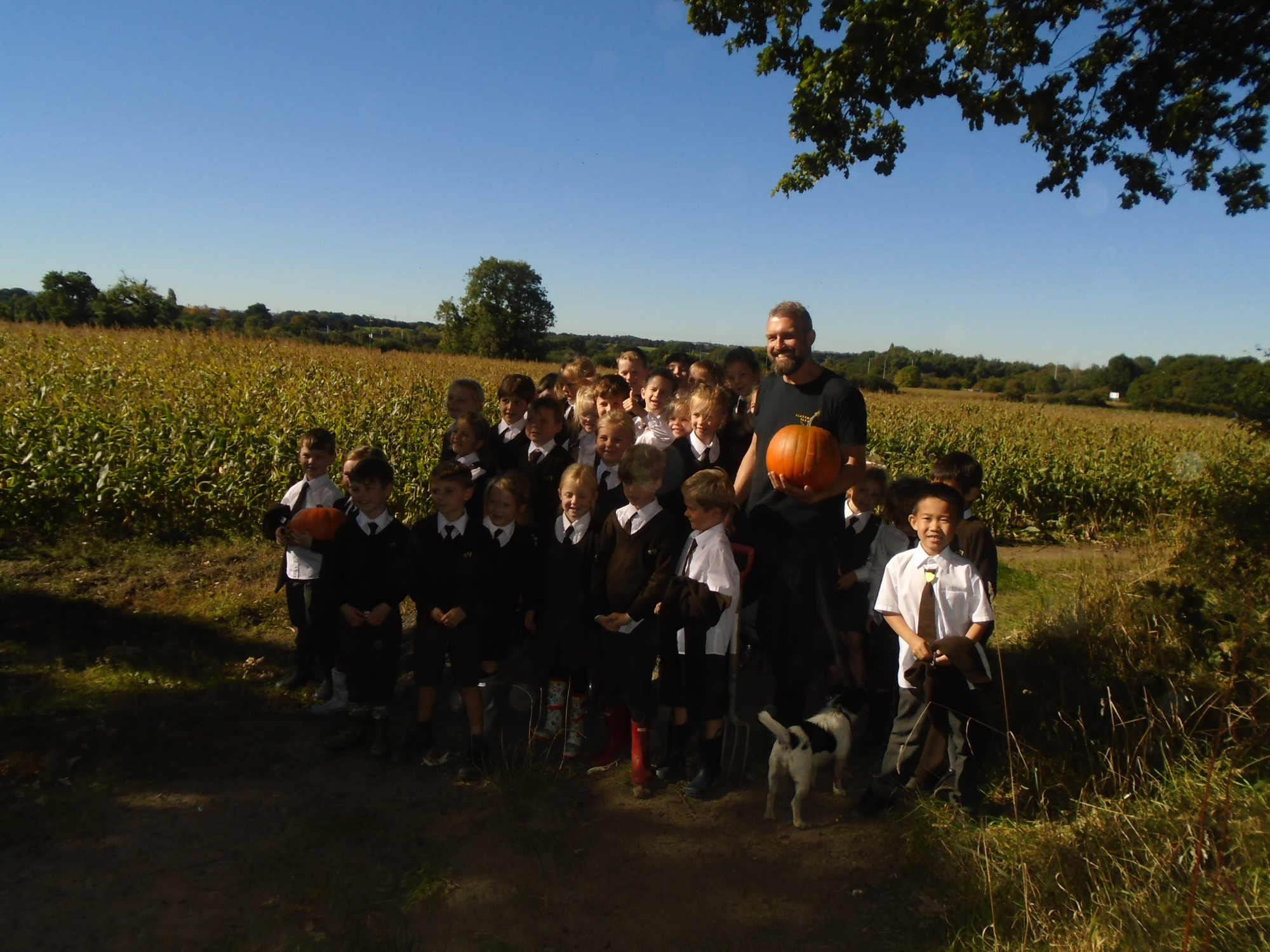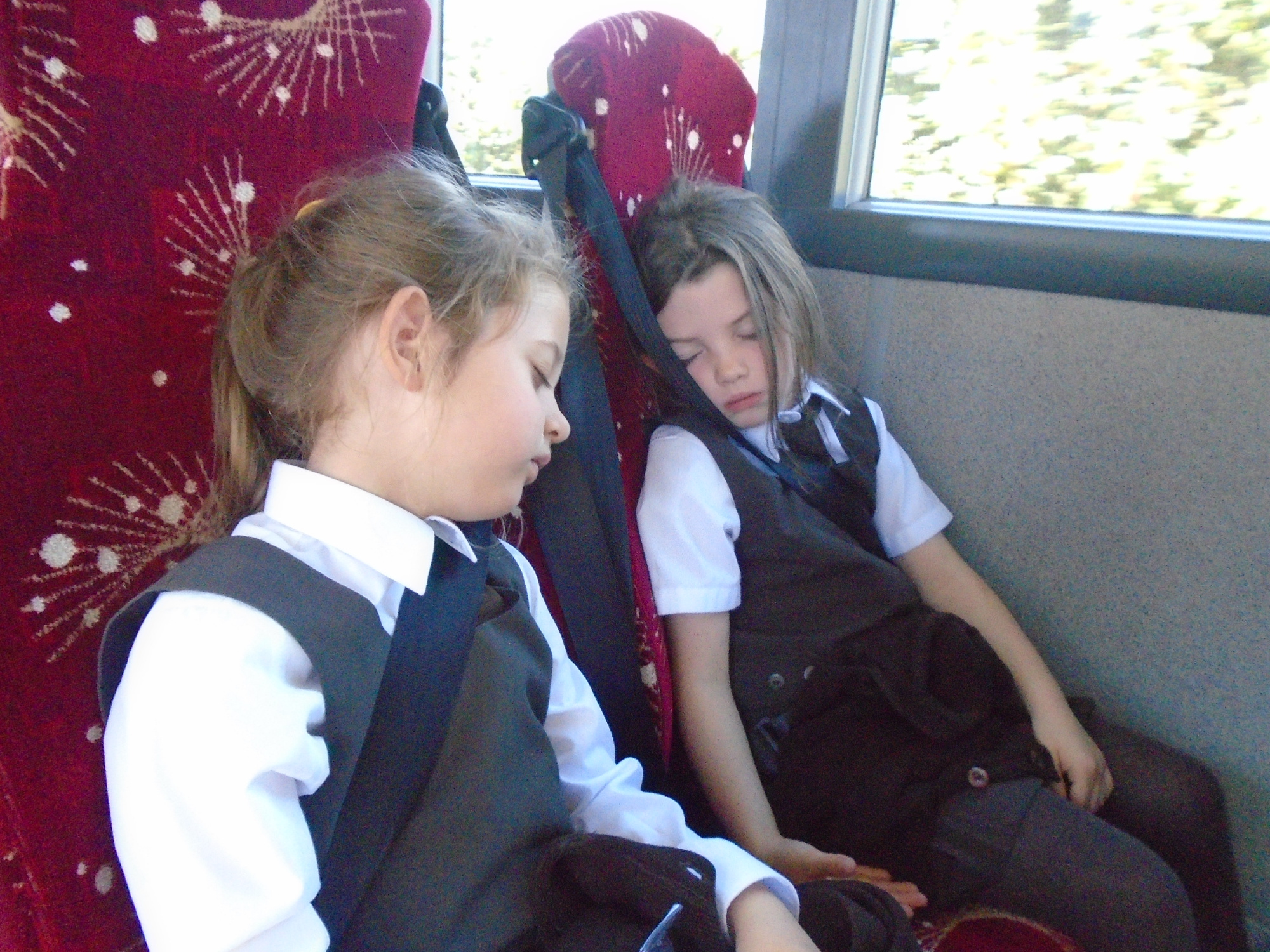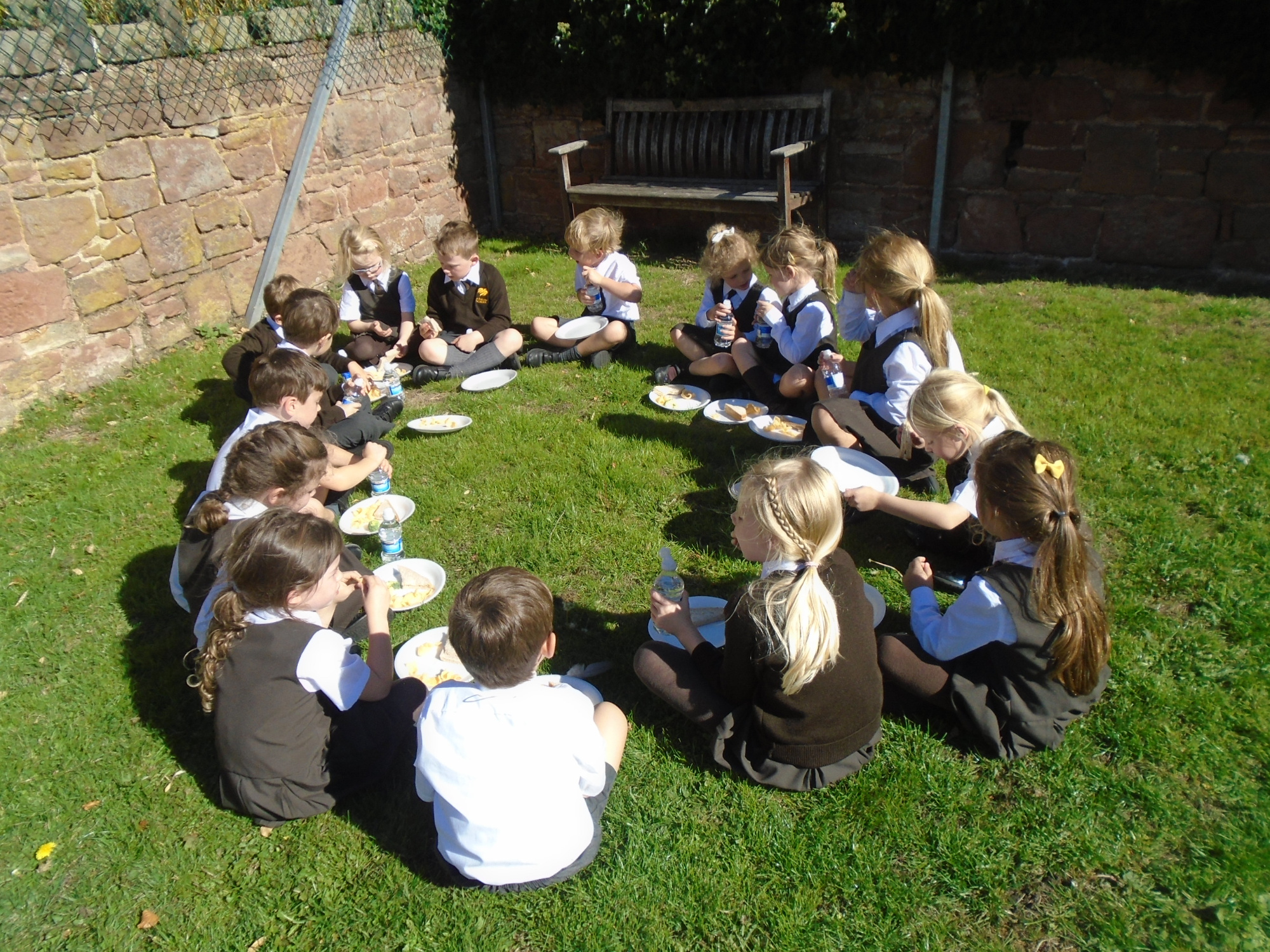 Royal Wedding!
Returning to school after the summer holidays, the children in Year 1 (former Reception class) were intrigued about a letter they had received which was stamped with the Royal crest.
On opening it, the children were delighted to discover a card enclosed from the Duke and Duchess of Sussex thanking them for the wedding card they had made for them back in May!