Reception News
Autumn
Continuing with our Autumn topic, we enjoyed the story 'Pumpkin Soup', the children created their own Pumpkin Soup recipe using key words and pictures. Reception then had a go at making their own Pumpkin Soup by chopping up pumpkins, onions, adding water as well as salt and pepper before giving it all a great big stir. Of course the children particularly enjoyed tasting it too (well, most of them!) During our outdoor learning time, the children explored the pumpkins using tools such as secateurs and drills to make their own designs. See more photos in our class gallery.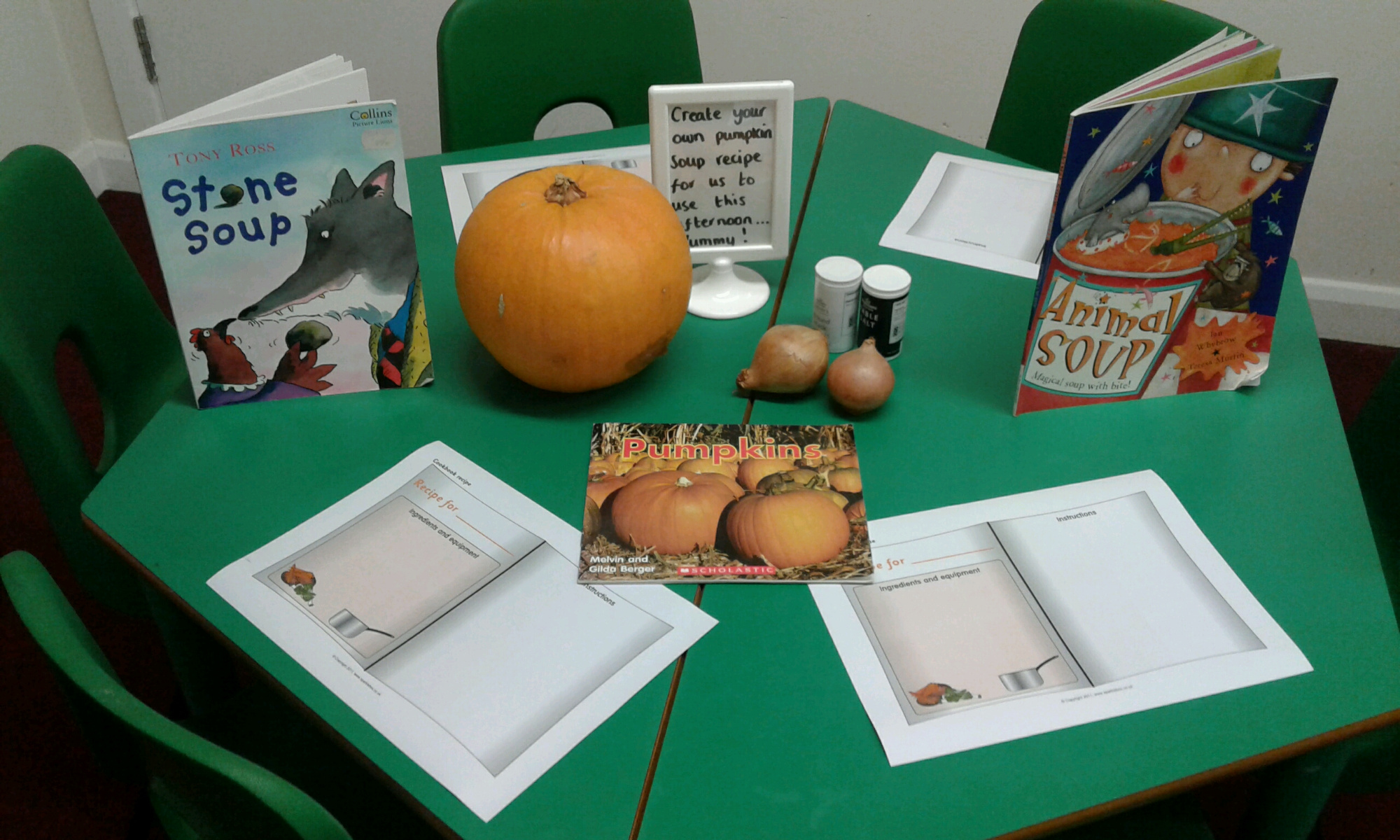 The following week, we focussed on the story 'Room on the Broom', this led the children to create wanted posters by describing and drawing the witch carefully, the children also made broomsticks, witches using 2D shapes, spiders using playdough and lots of Halloween themed decorations in preparation for our little Friday afternoon celebration. This involved us playing 'apple-bobbing', playing musical monsters and listening to some (non-scary) Halloween stories. The children each took home their own Halloween basket, filled with plenty of treats to say 'Happy Halloween' from Miss Hardy and Miss Bennett!
Stay & Play
Thank you to all of the parents who joined us for Stay and Play this week, the children thoroughly enjoyed it as you can see from the photographs! We started our Autumn topic with an Autumn walk in our forest garden, ticking off all of the objects on our checklist and also gathering lots of materials for us to explore back in class. We focussed on the 'Stick Man' story, this led us to find Stick Man playing on our climbing frame outside. After sharing the story in groups, we decided that Stick Man would be much happier if he was to be reunited with his family, we created our own maps to help lead us to the forest garden where we left stickman happily awaiting the arrival of his Stick Lady Love. Other activities this week included; making hedgehogs with playdough, collaging with our natural found materials, making stickmen and building using large logs and sticks in the construction area. See more photos in our class gallery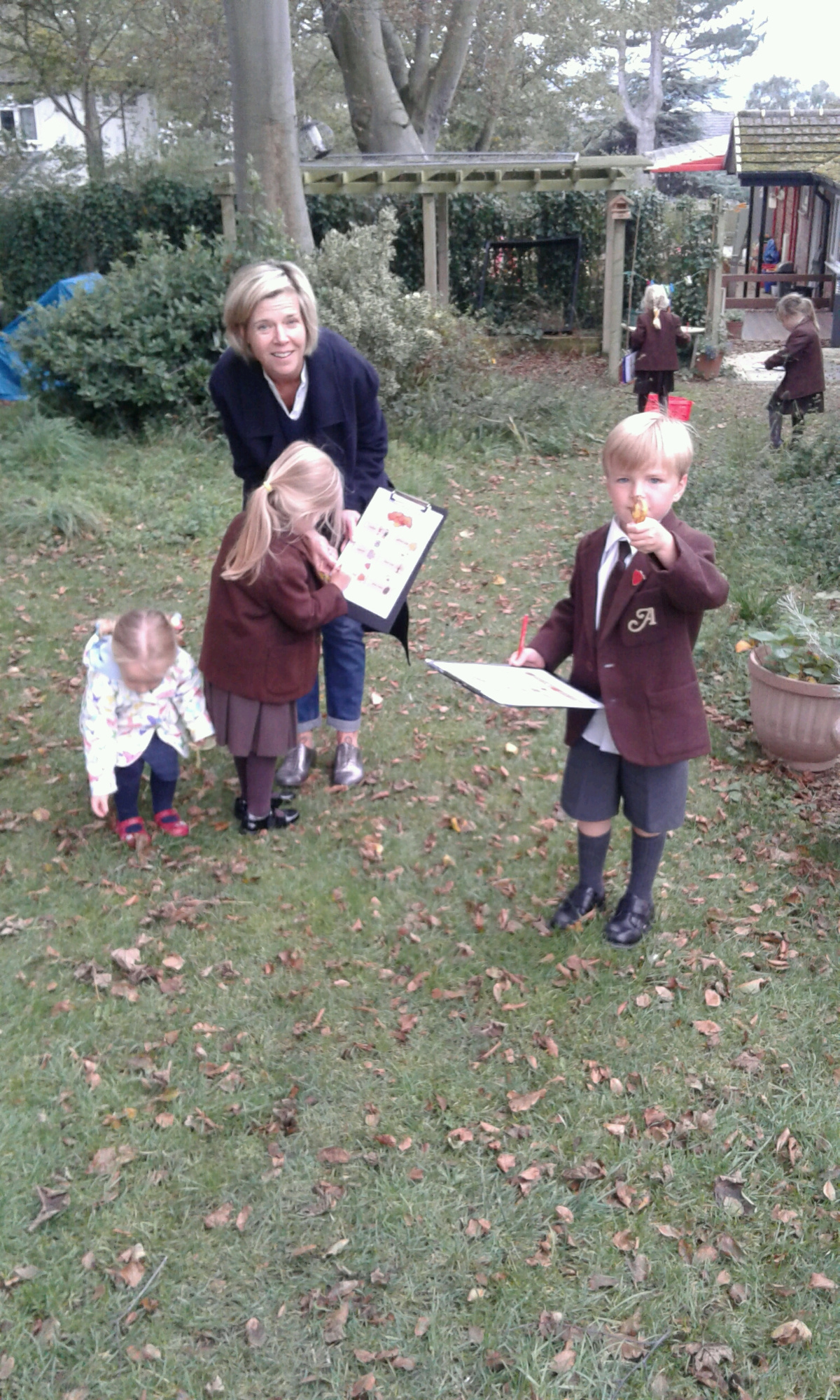 Sensory Walk
Reception have been learning all about their senses this week, starting with a sensory walk around our forest garden. The children found lots of things that they could see, hear, touch, taste and smell which they then recorded on their clipboards. Back in the classroom, the children have been accessing a variety of activities to further support their learning of senses including herbs in playdough, flowers in the water tray, forming numbers and letters with sensory bags and a hair salon within the role-play area was a particular favourite! See more photos in our class gallery.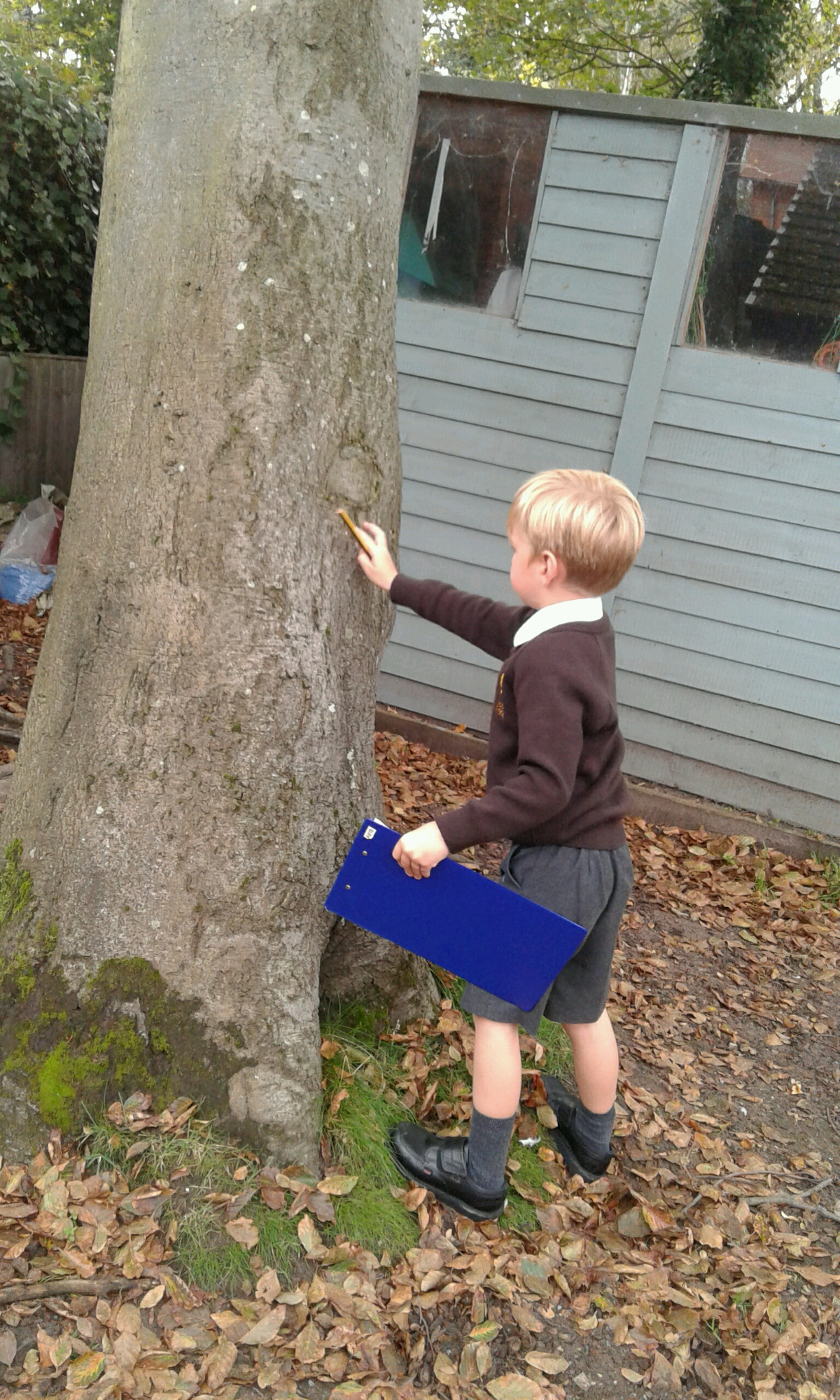 Great Start!
Our Reception children have made a fantastic start to their school life, the children have created their own class charter using our class 'Speaking Stone' and jigsaw pieces for all of our rules to join together and make our puzzle complete. The children have begun to learn about sounds and numbers as well as self-portraits too. A particular favourite has been outdoor learning time, where the children have extended their learning further and enjoyed practical, hands on activities within our forest garden. Well done Reception, a well deserved certificate to everyone for making such a fantastic start to your school year! See more photos in our class gallery.