Nursery & Pre-School News 2018-2019
Click on the photograph album on the right hand side of this page to see our nursery children in action and read about our exciting activities in our class blog below.
Adventurers
Chinese New Year
We have learnt about Chinese New Year. Mrs Owen visited nursery and preschool to show how Chinese people celebrate Chinese New Year. We made latterns, dragons and wrote Chinese numbers.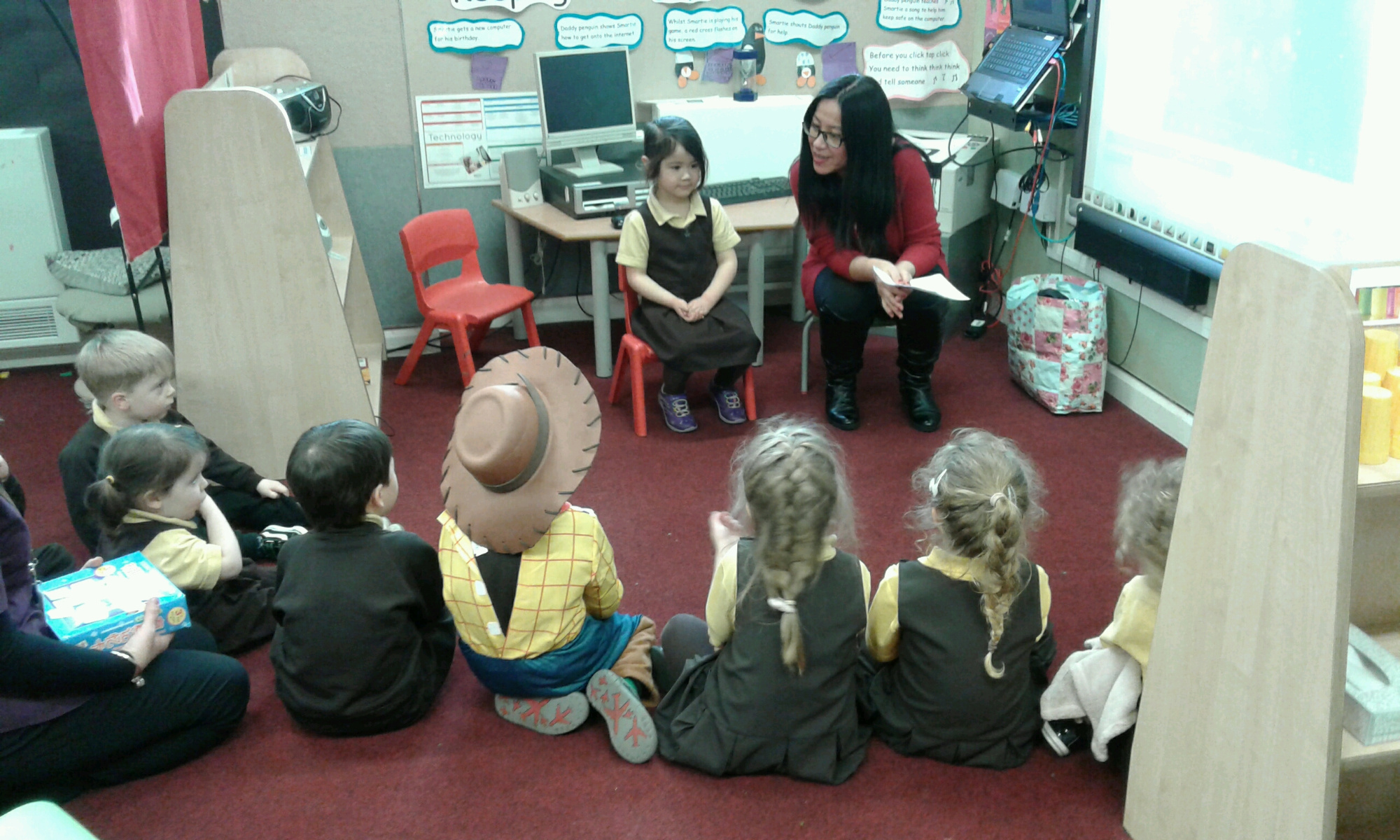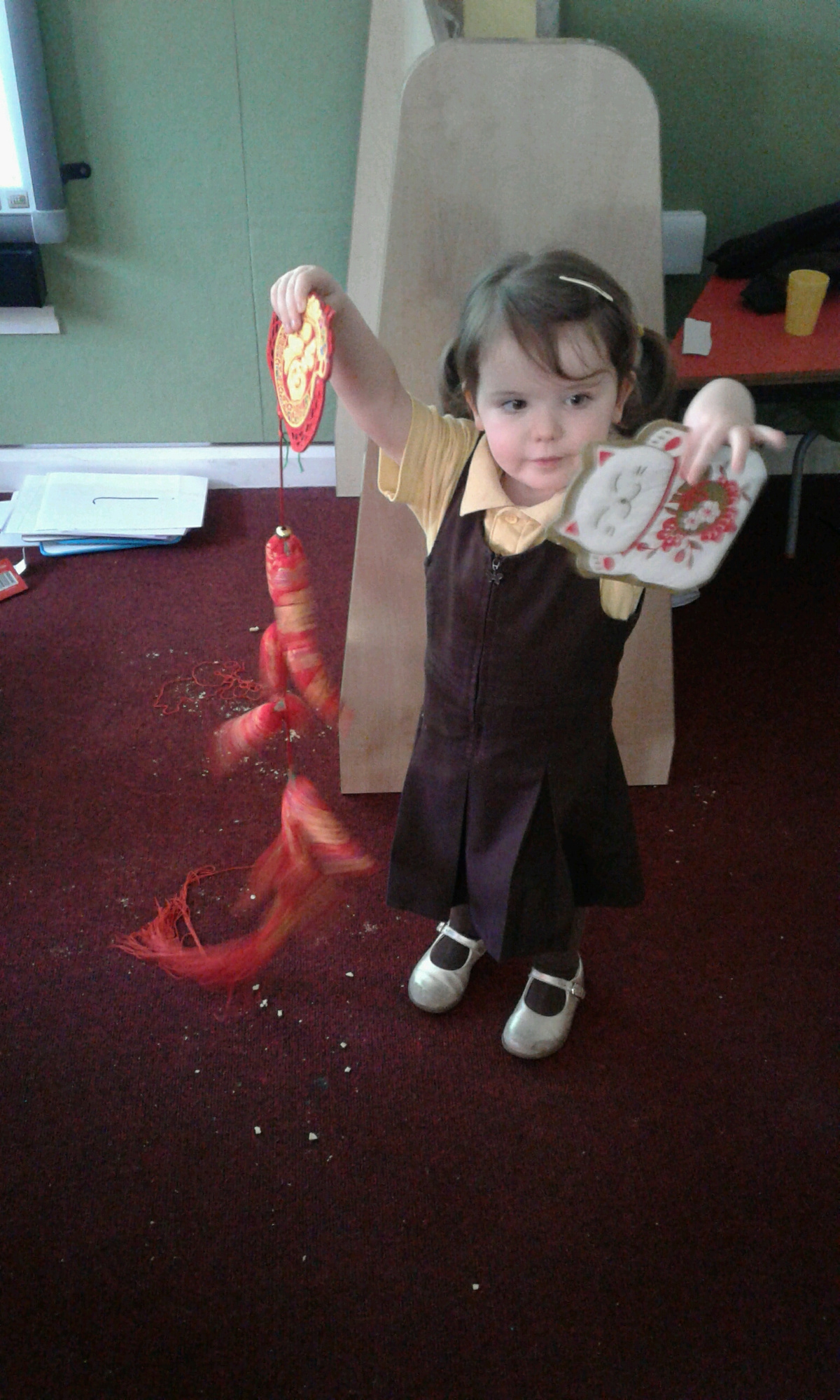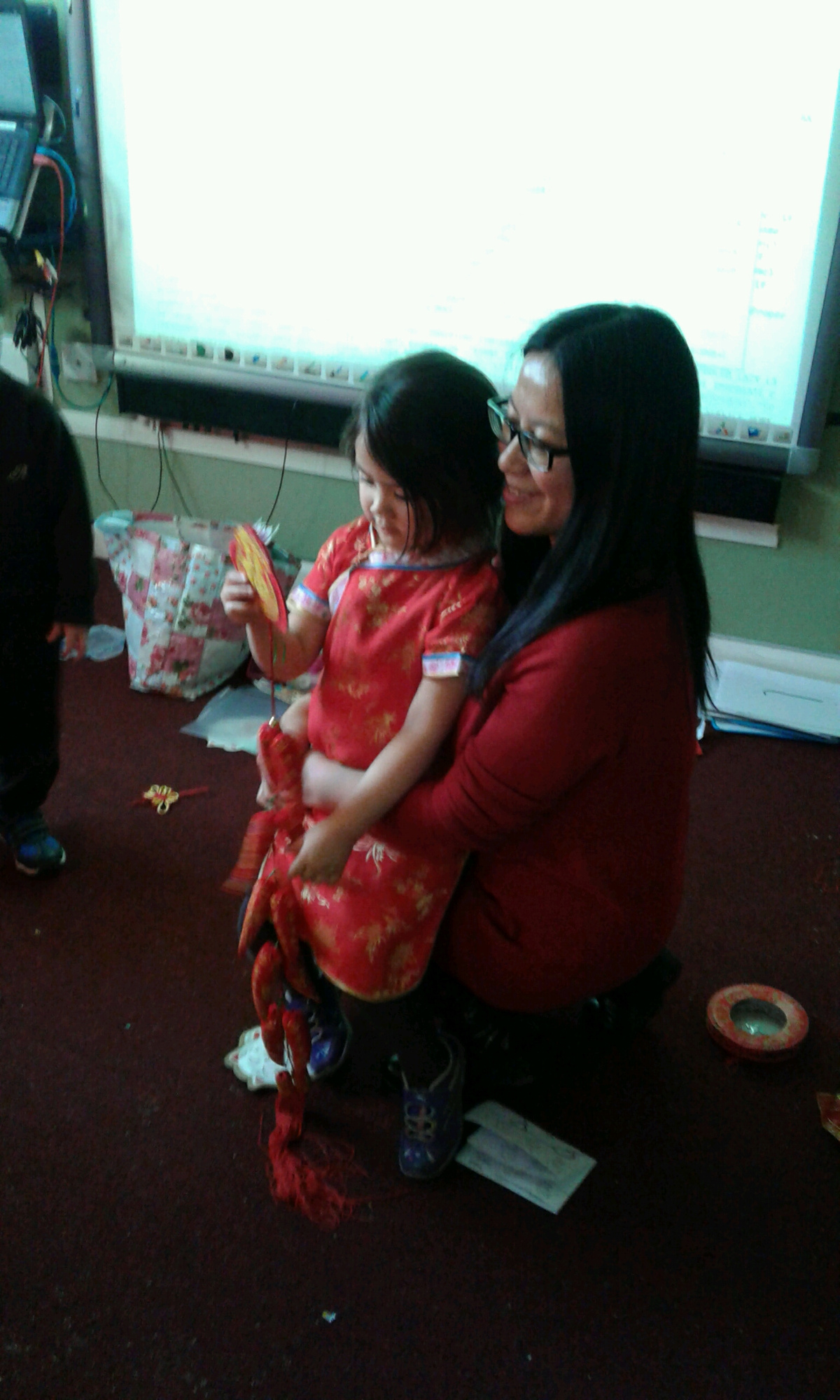 Valentines Cards
The children have sewn a little heart to make their Valentines cards.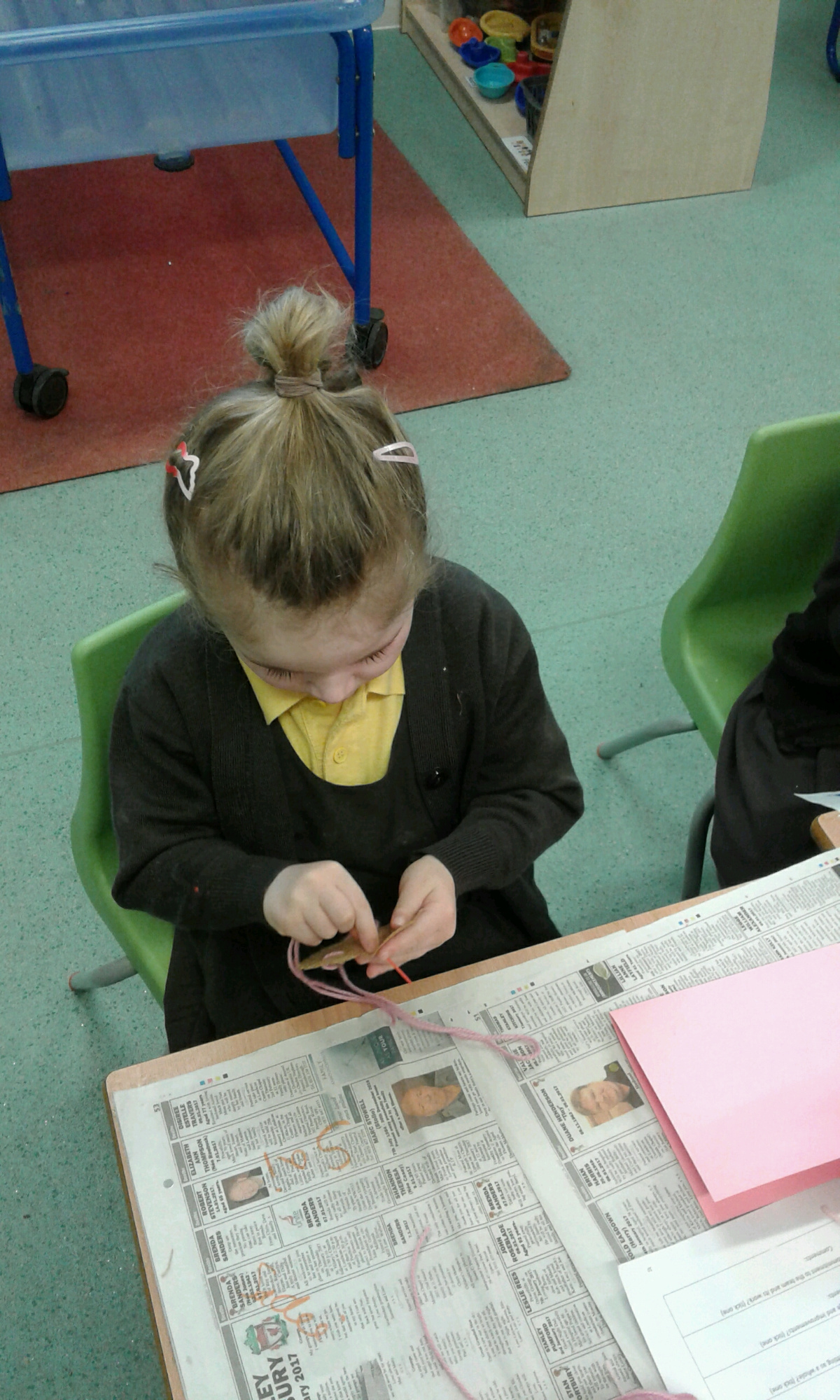 Internet Safety
The EYFS children sang a song about what to do when playing online and shared this in assembly at 'Being Share Aware @Avalon'
Discoverers
The Discoverers have been talking about desert animals this week. We have been counting egg cups and threading them together to create our own snakes and finding new ways to move across the balancing beams with our back packs on, pretending to be camels.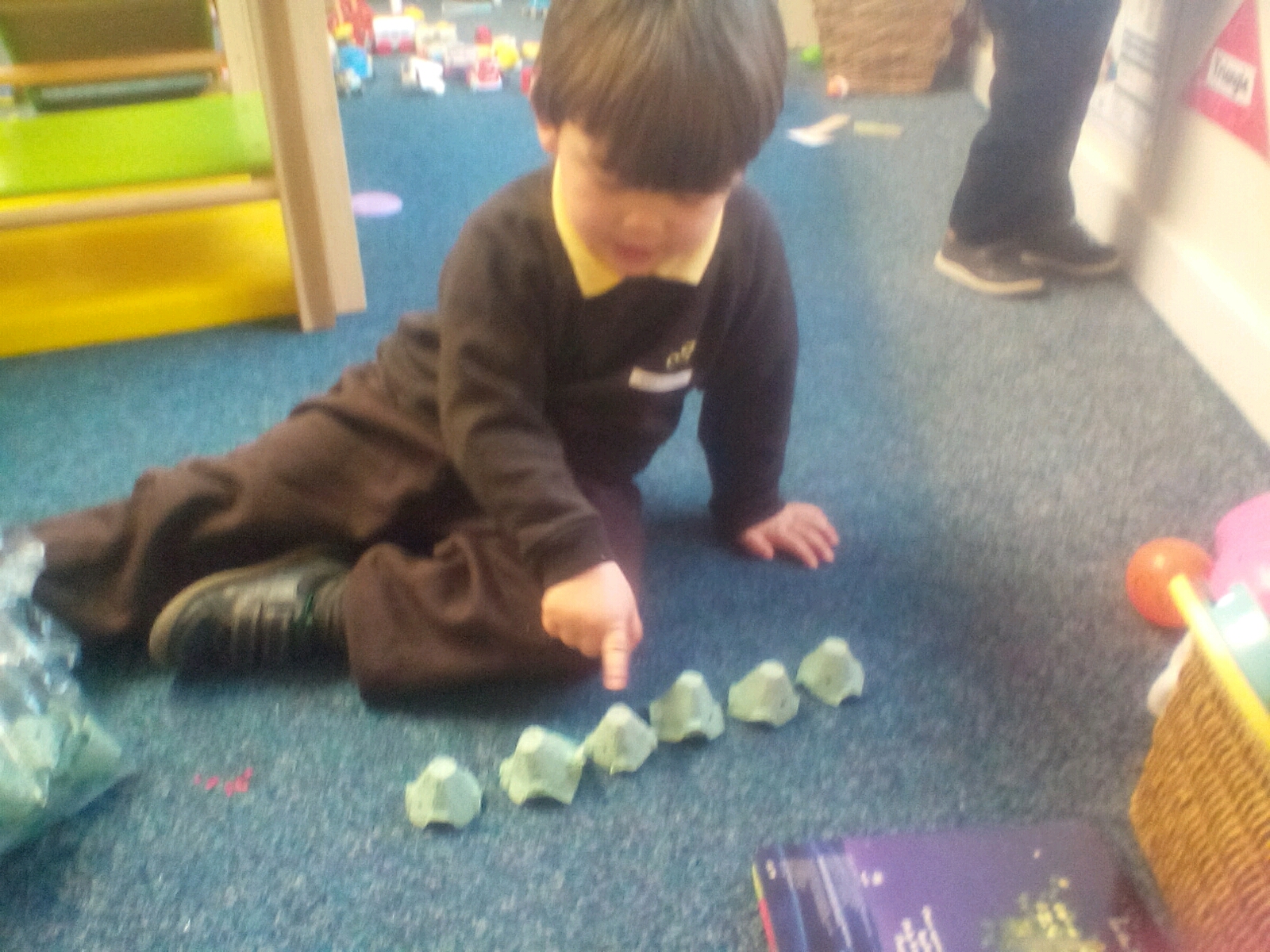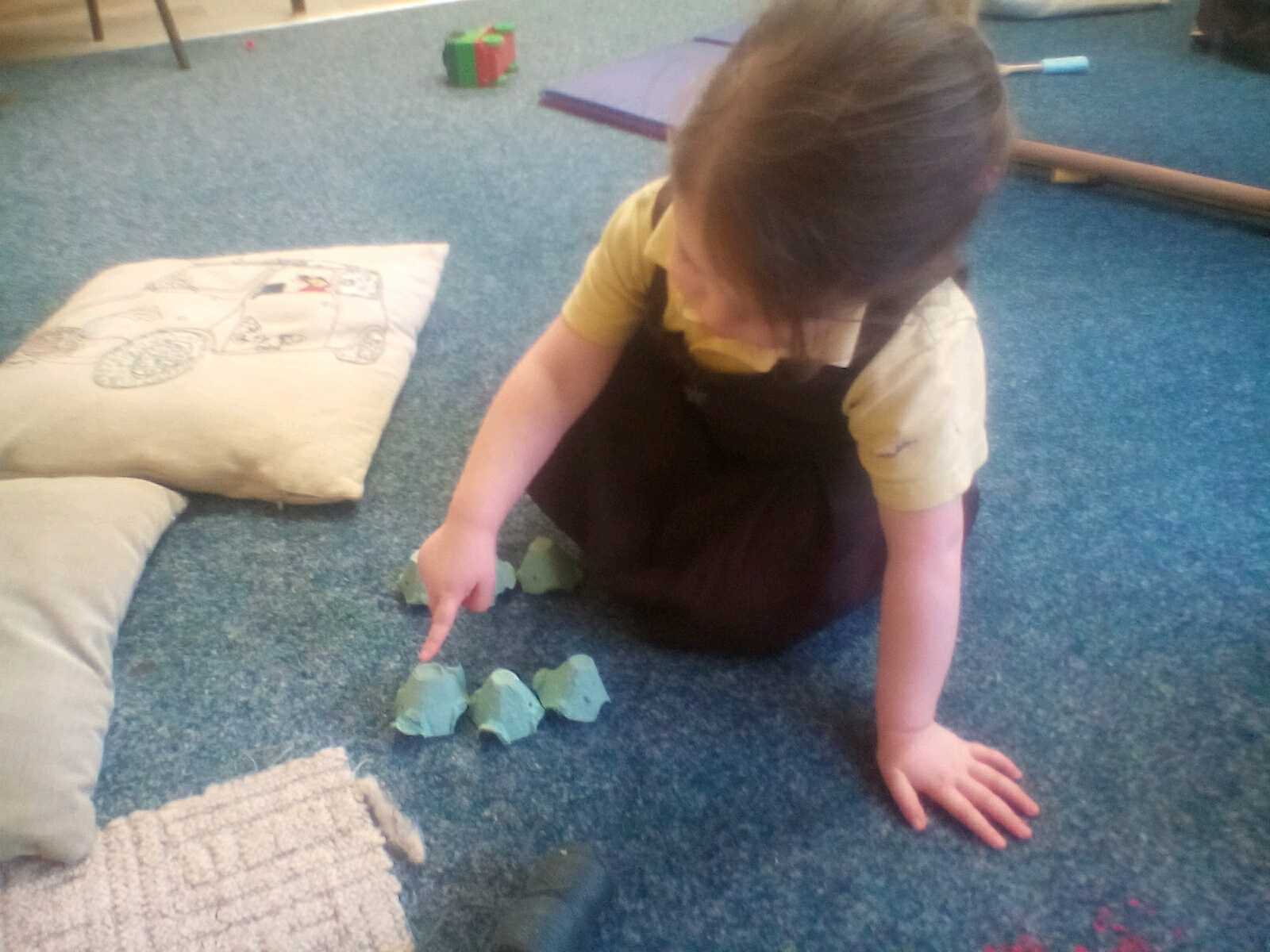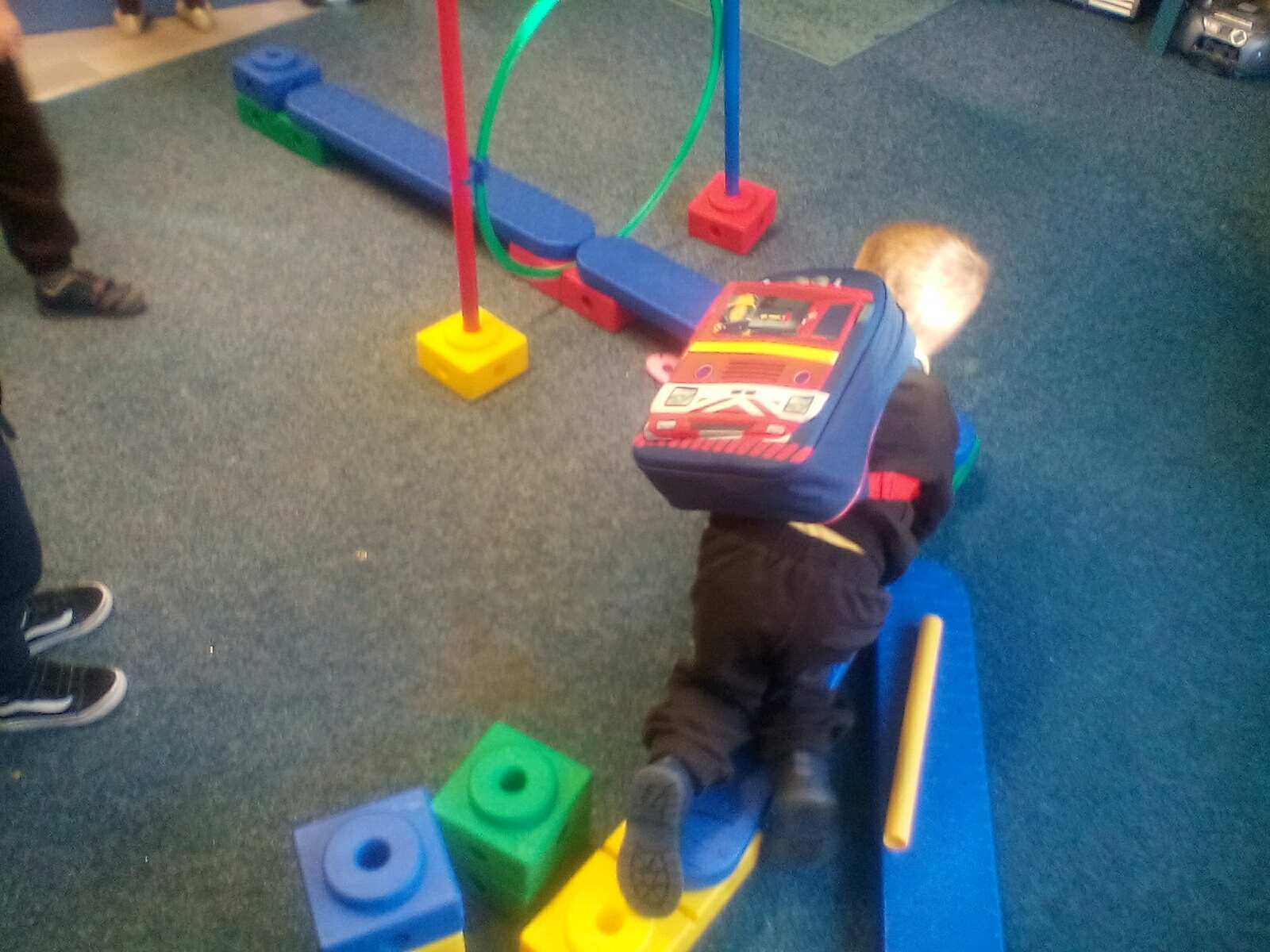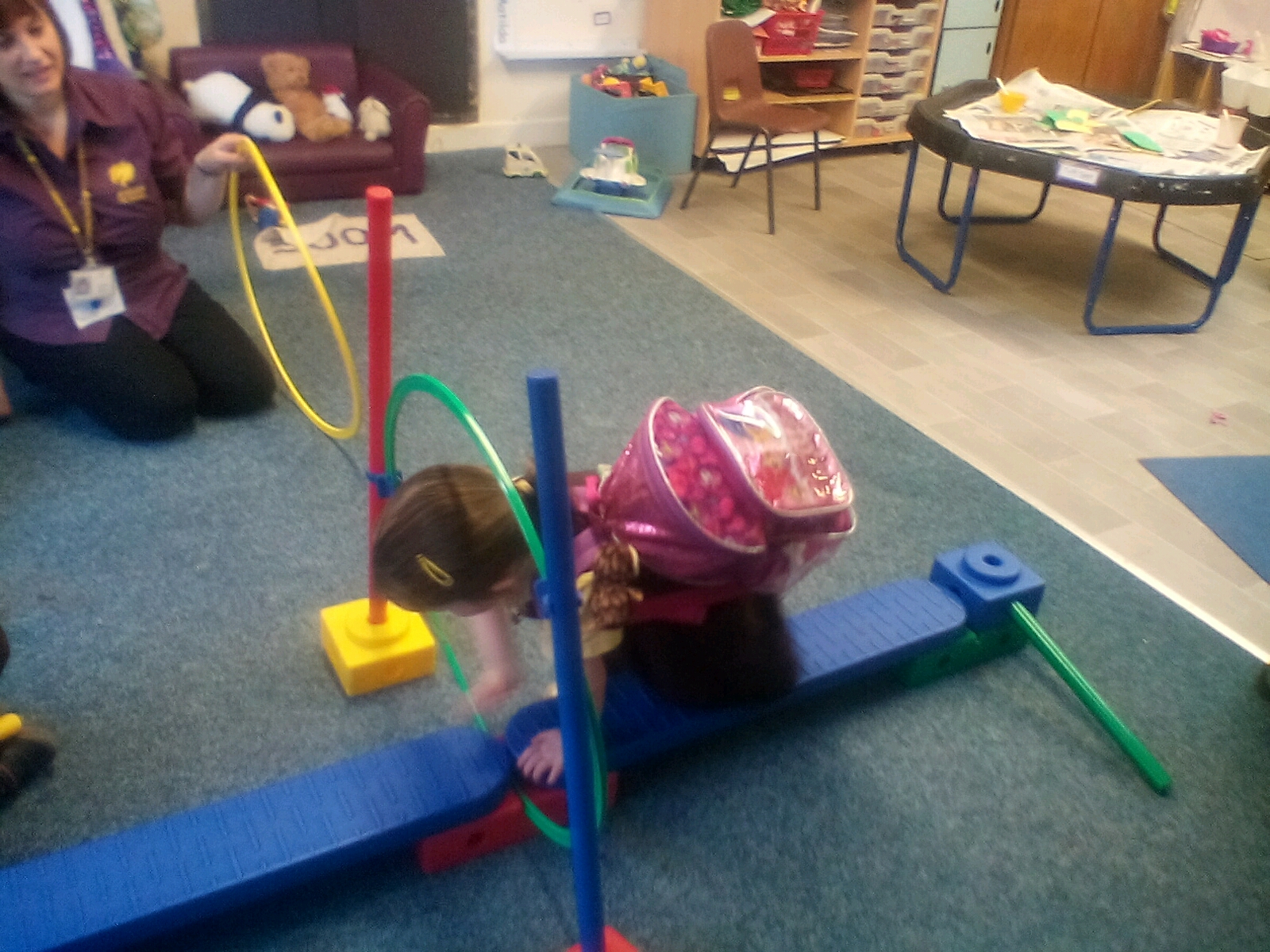 Explorers
We have been using our physical skills to climb on the softplay equipment, we have also been cutting, spreading to make a sandwich in cookery.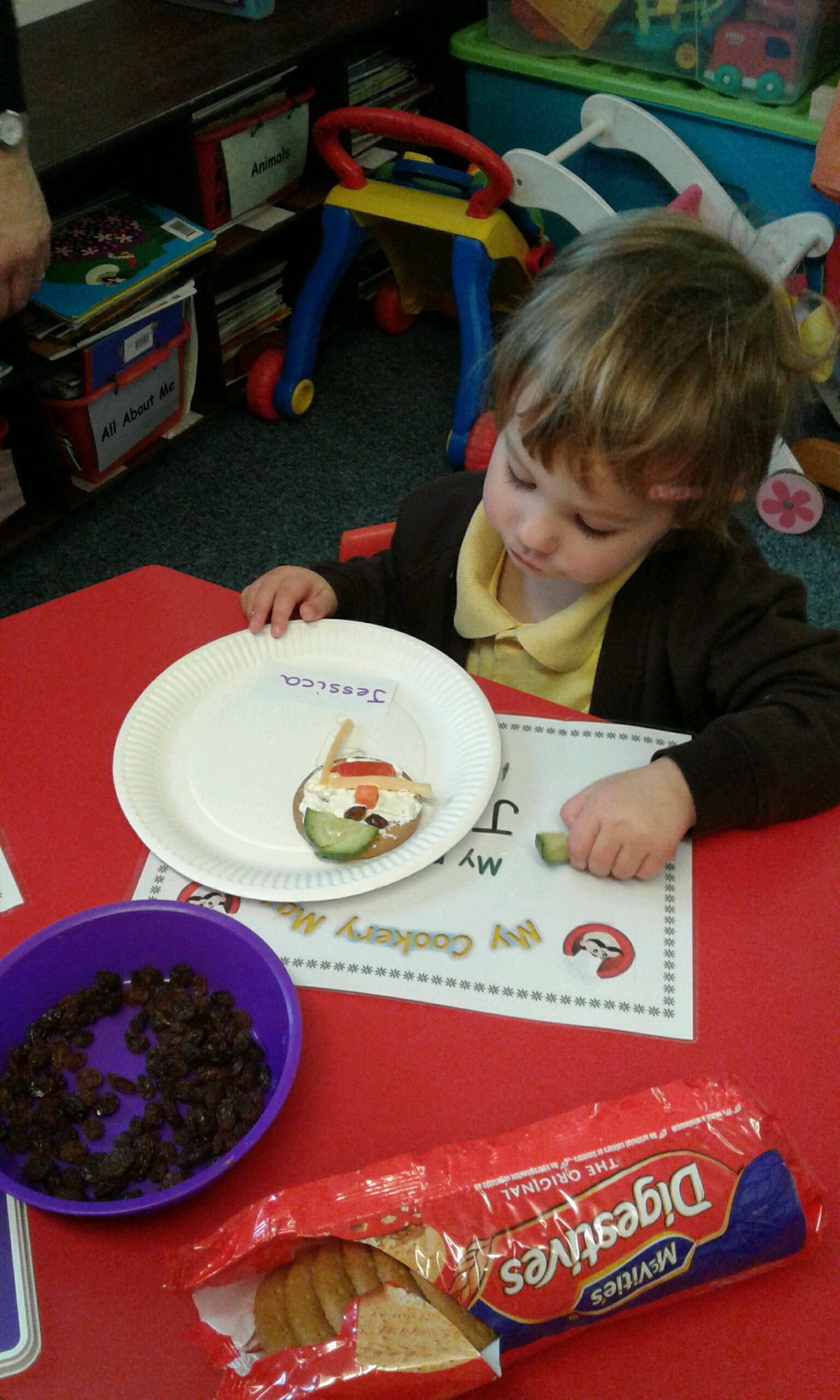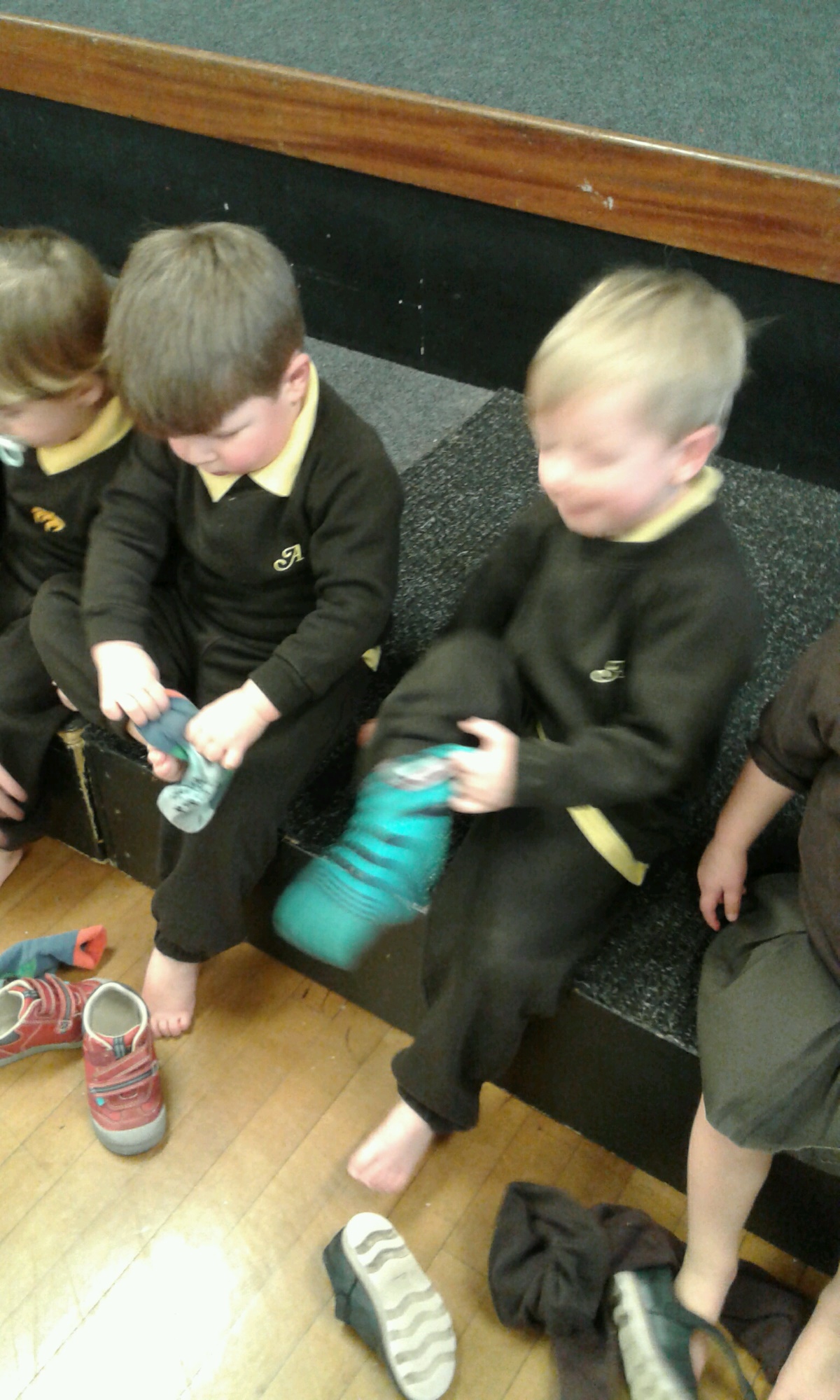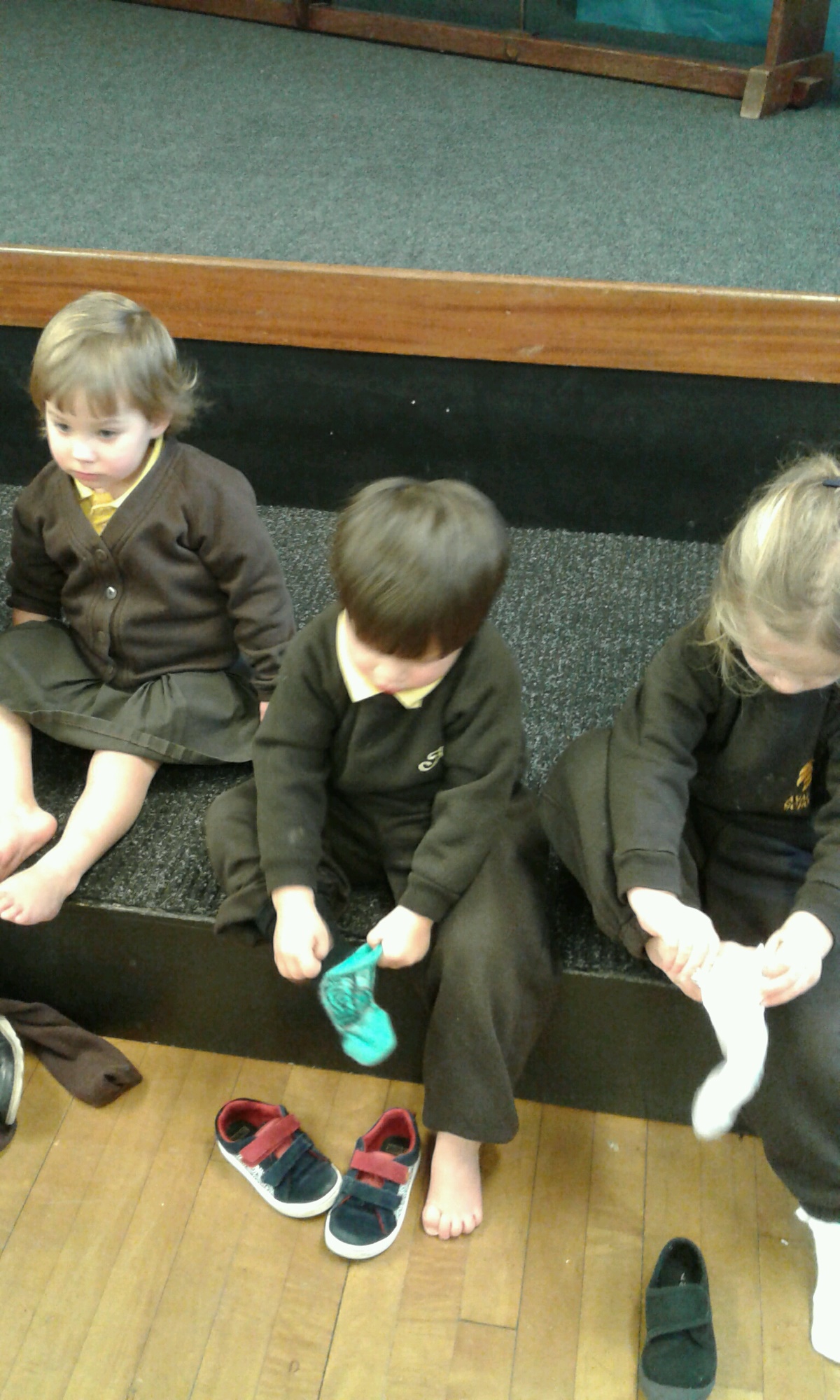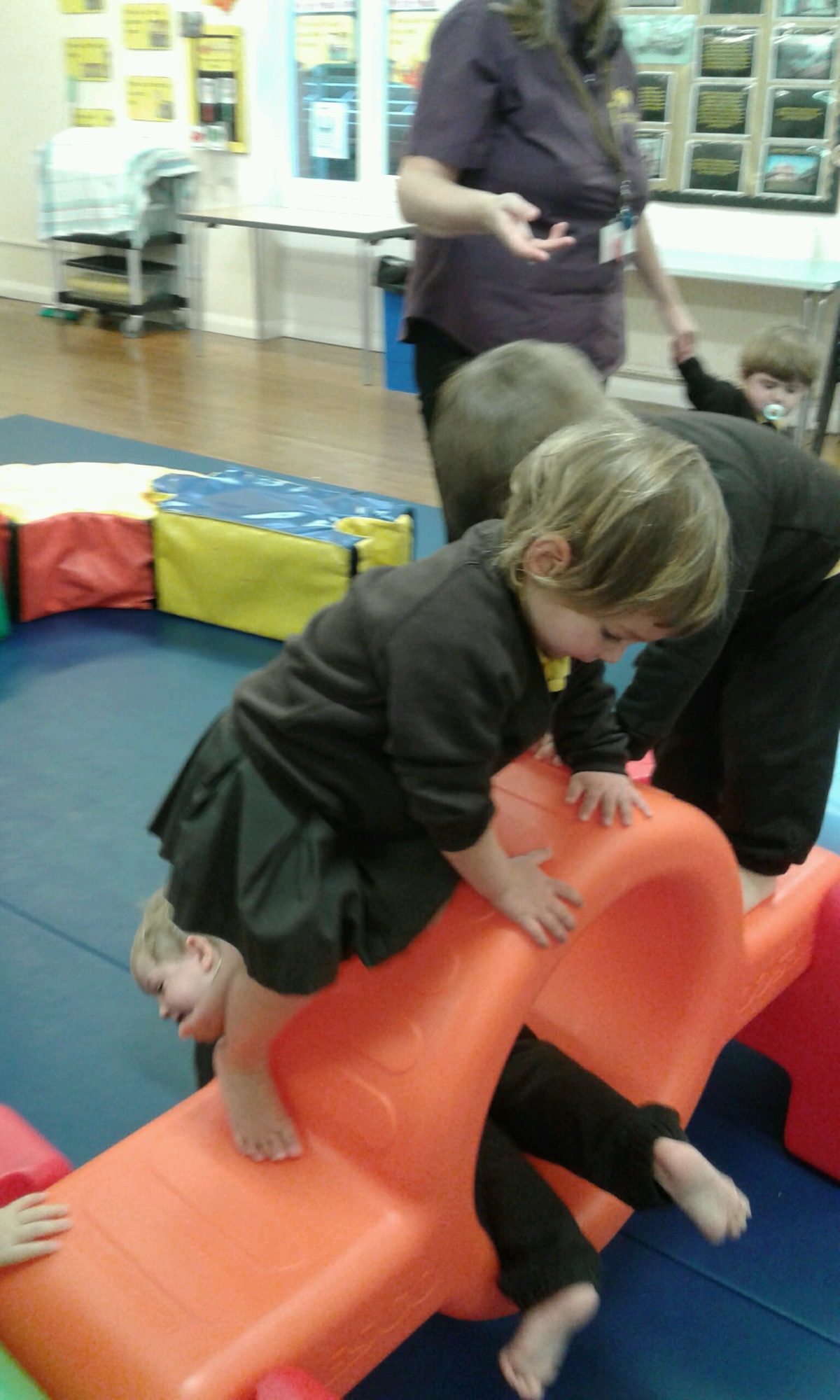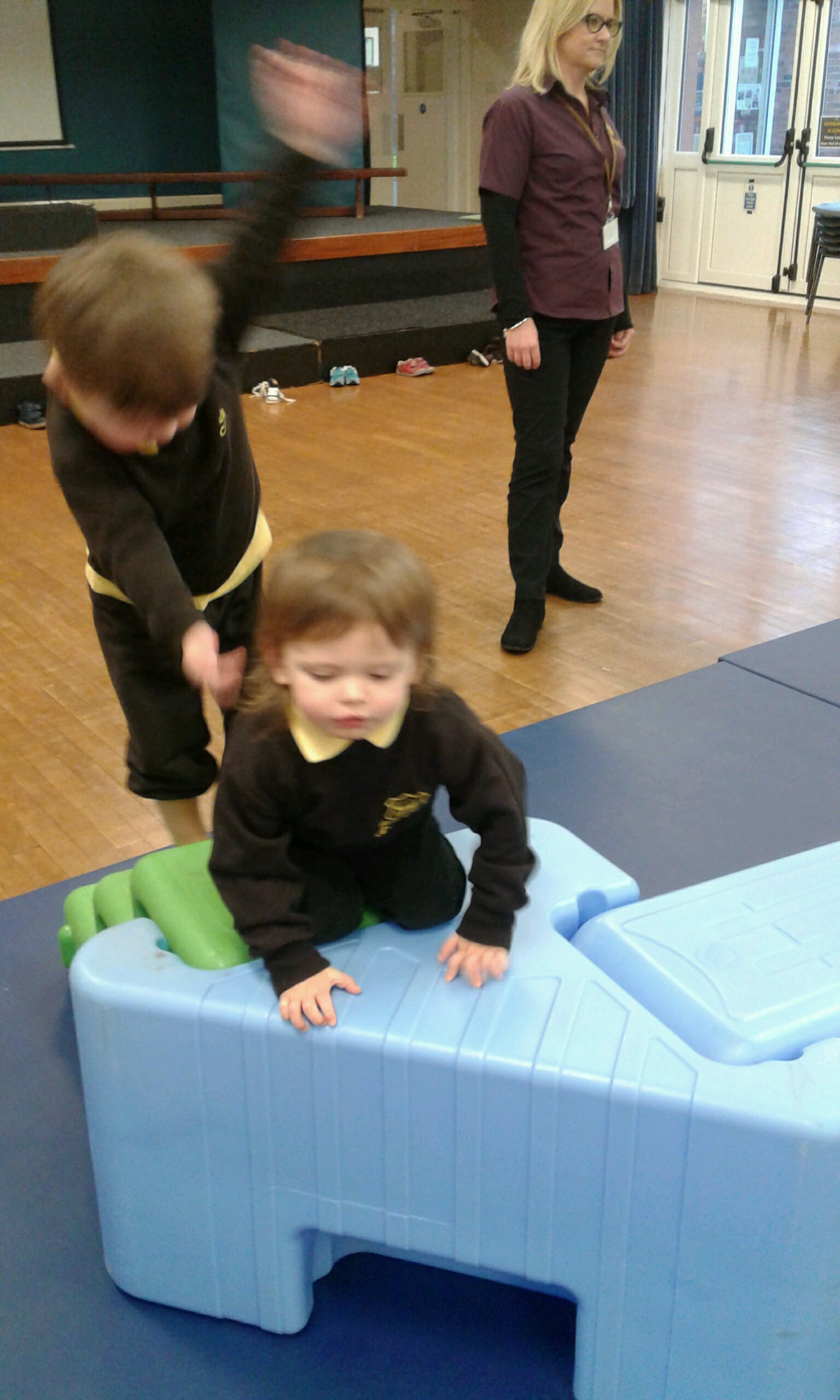 Discoverers
The Discoverers group have been looking at pet animals this week. The children have been busy creating a vet role play area where they could care for poorly pets, giving them medicines and caring for sore legs and paws. They have also been making sure that the rabbits have been well looked after by counting their carrots out in to their pots.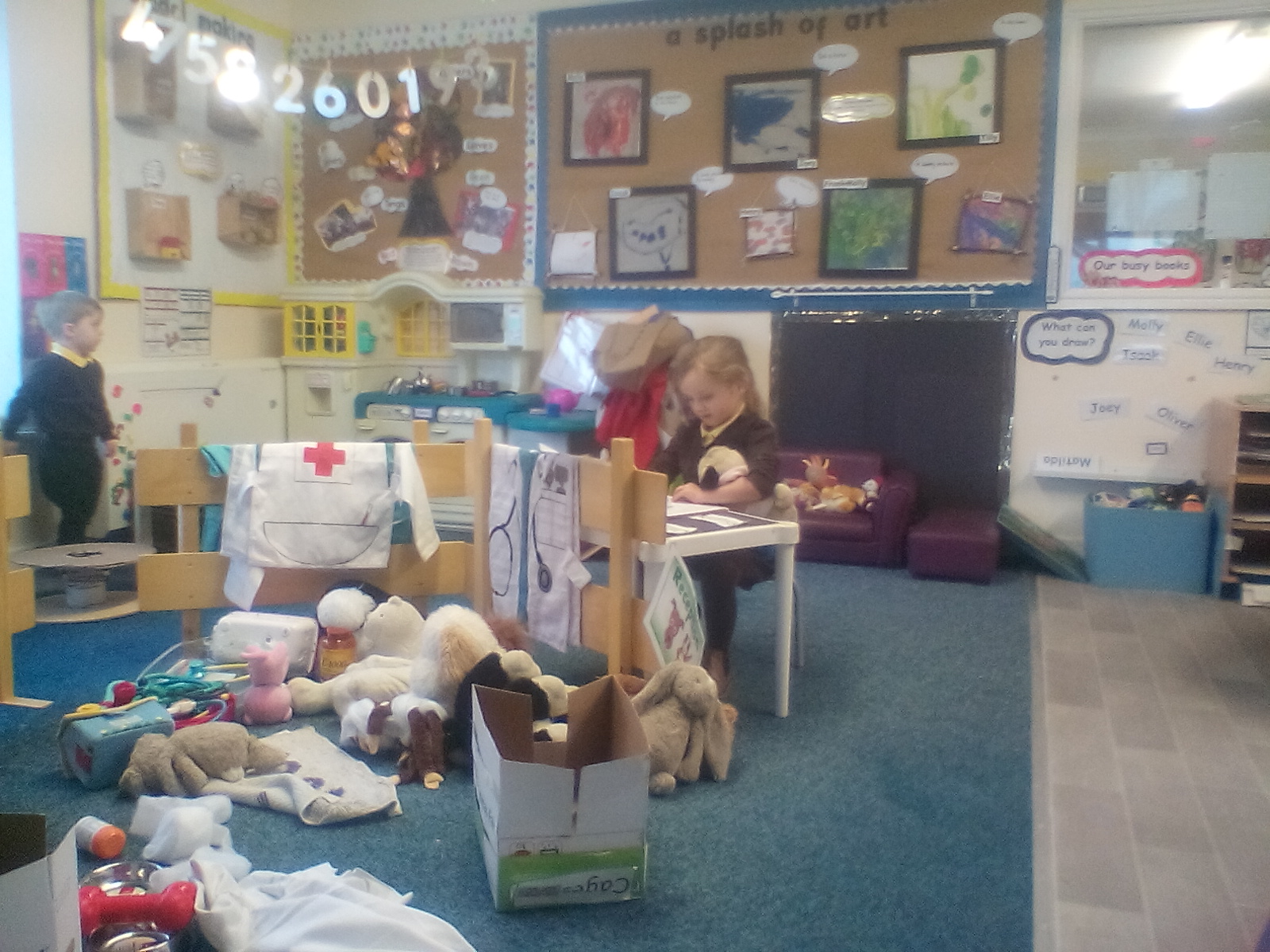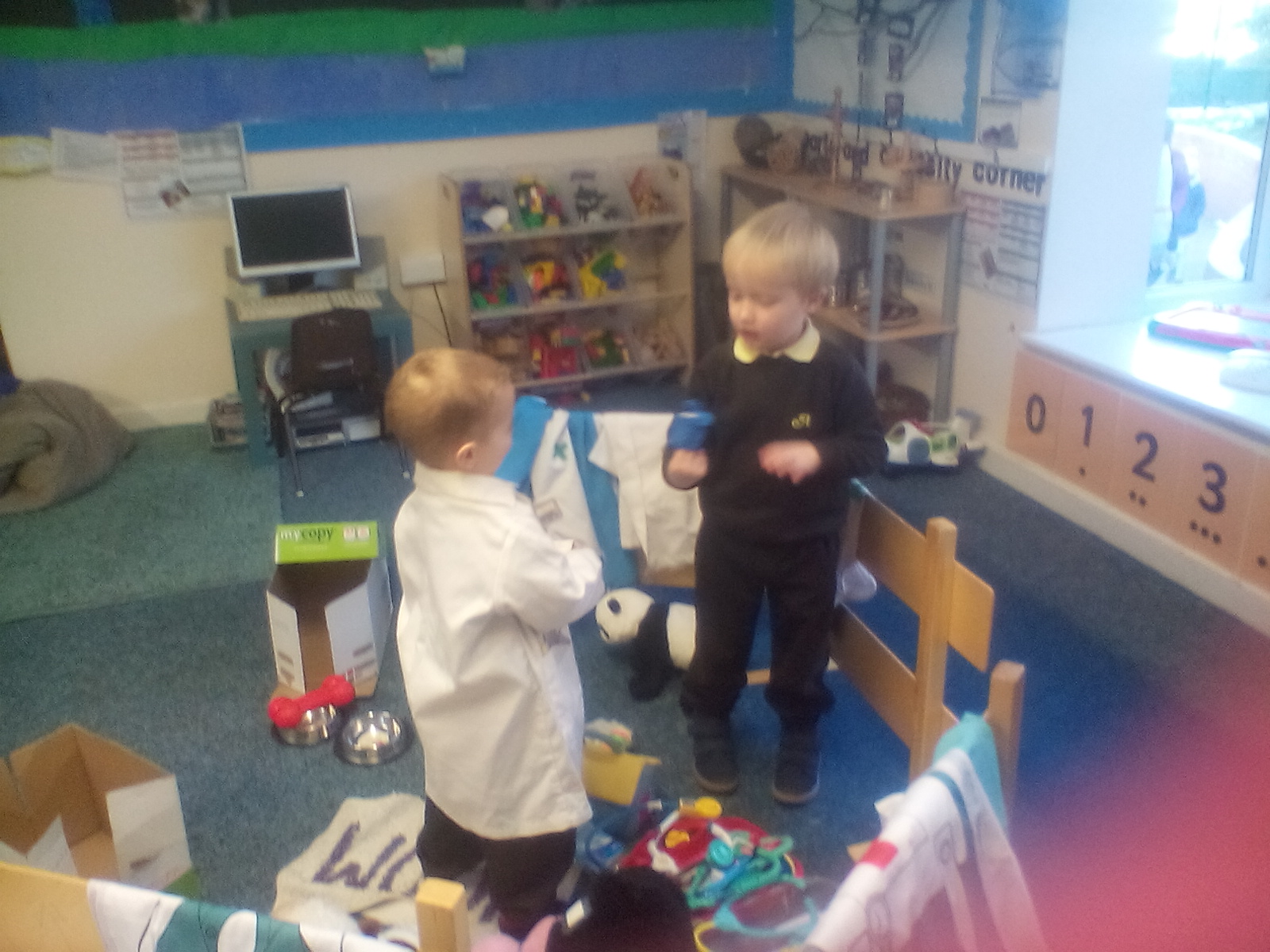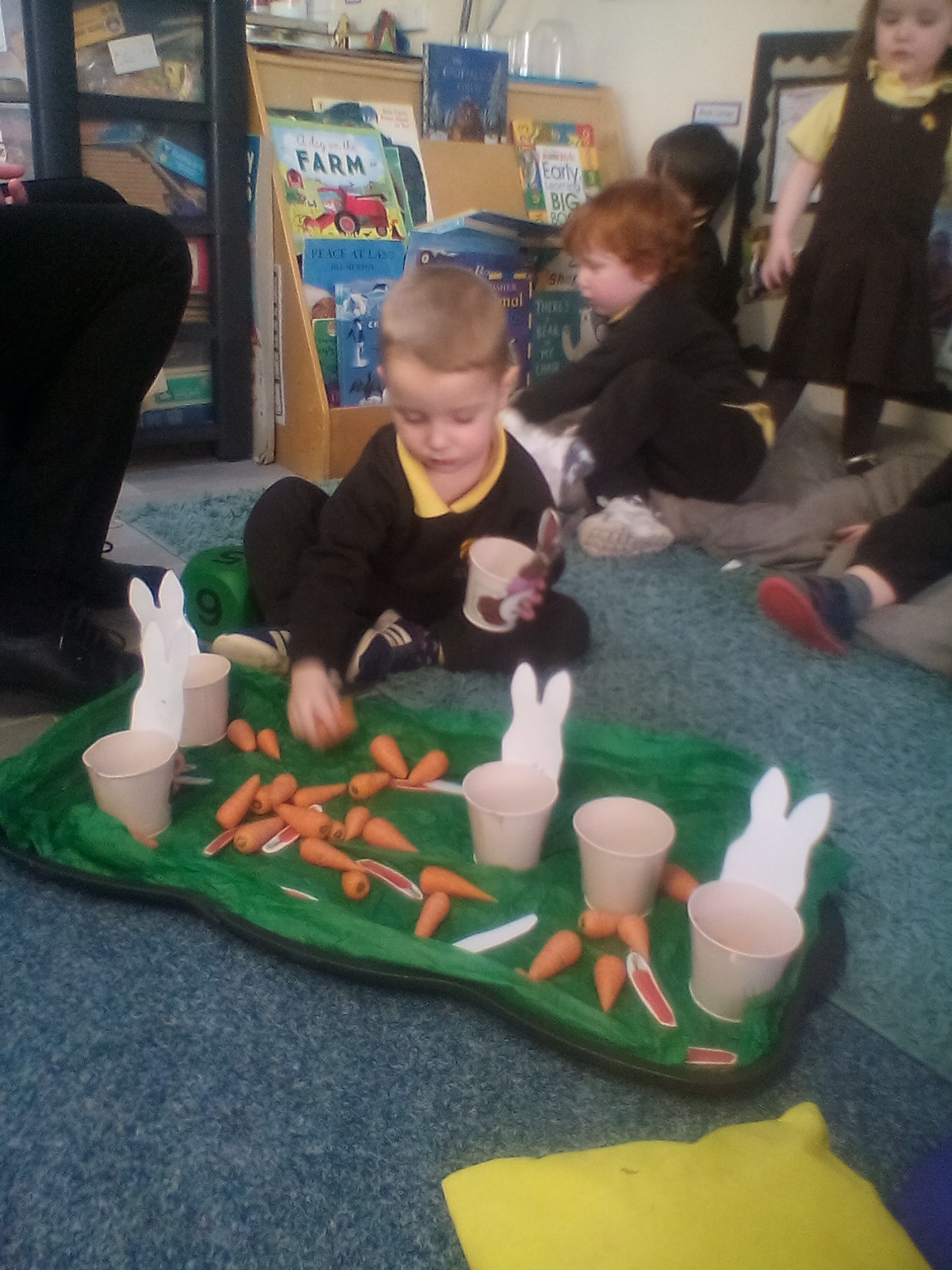 Adventurers
This week we have been building bridges with large wooden pieces to make a bridge just as in the story of the 3 billy goats gruff. We have also had a visit from Dr Perry who told us how to wash our hands properly. Some of the children have been writing letter sounds.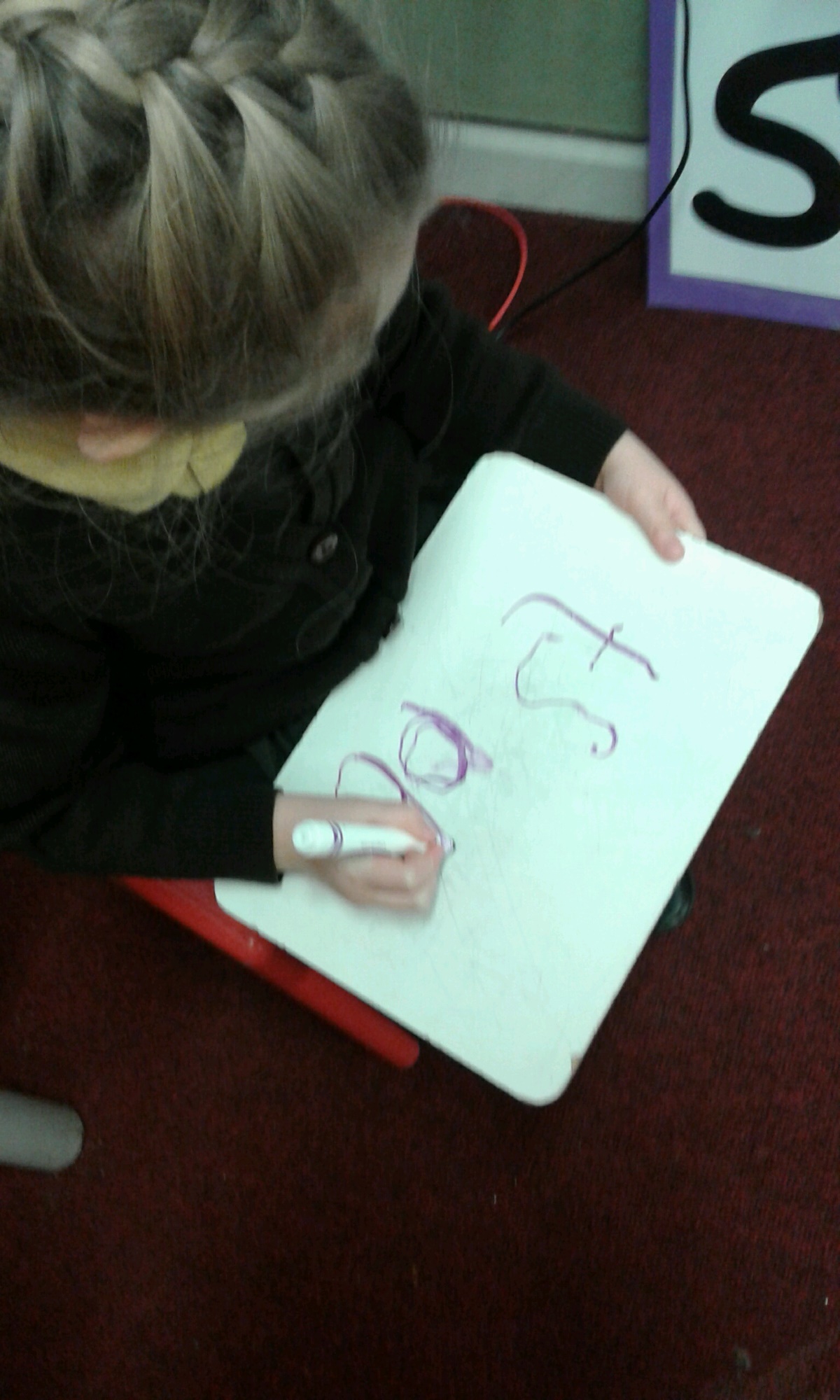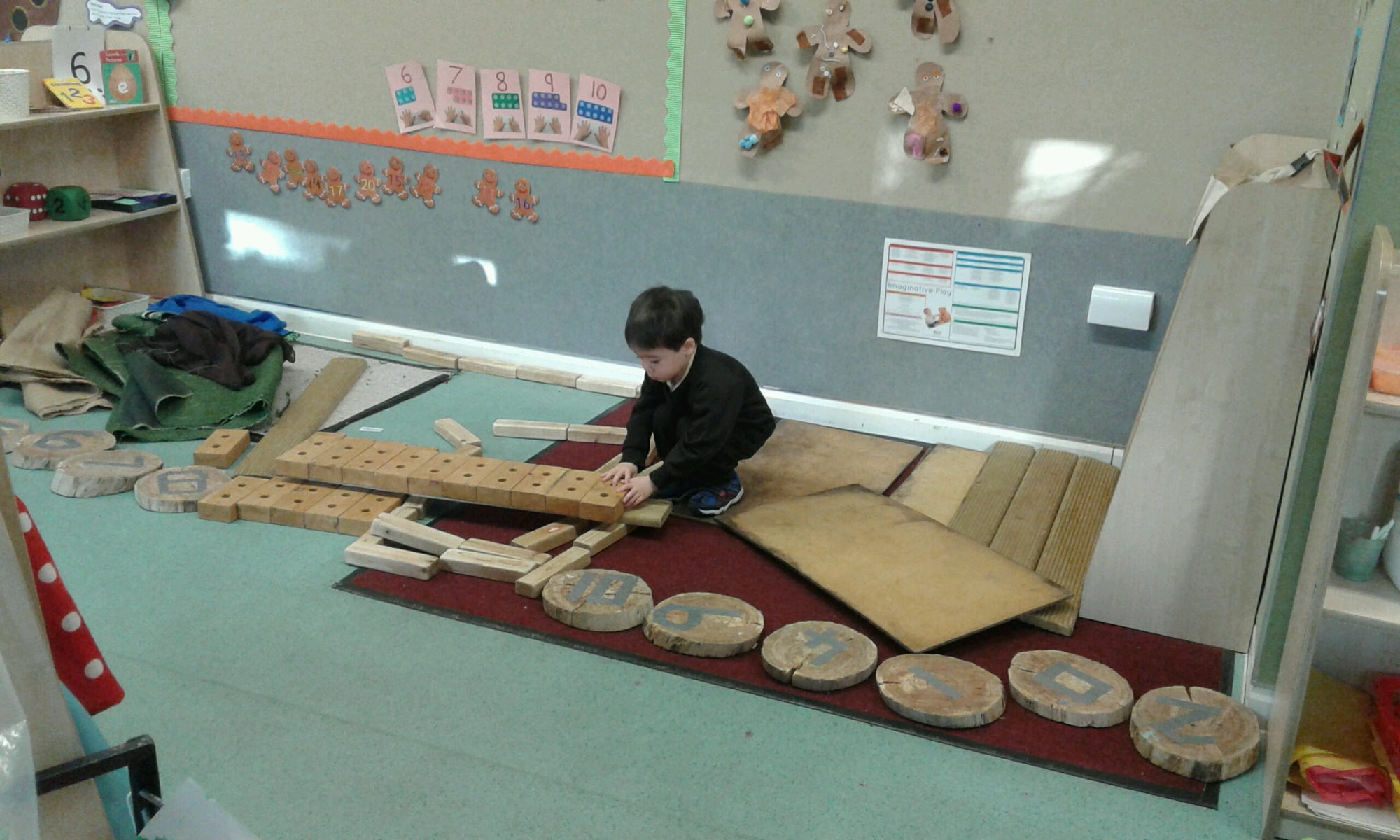 Adventurers
This we have been reading the story 'The Enormous Turnip'. We have been discussing in detail about the characters and sequencing them as they appear in the story, The children helped the catering team to make a vegetable soup which we had for our lunch.

Yummy!
The children enjoyed acting out the story of the Enormous Turnip were they all worked together to decide what characters they wanted to be and then place themselves in the correct order. The children then tried to pull the turnip out of the ground. What wonderful teamwork pulling up the turnip. Well Done!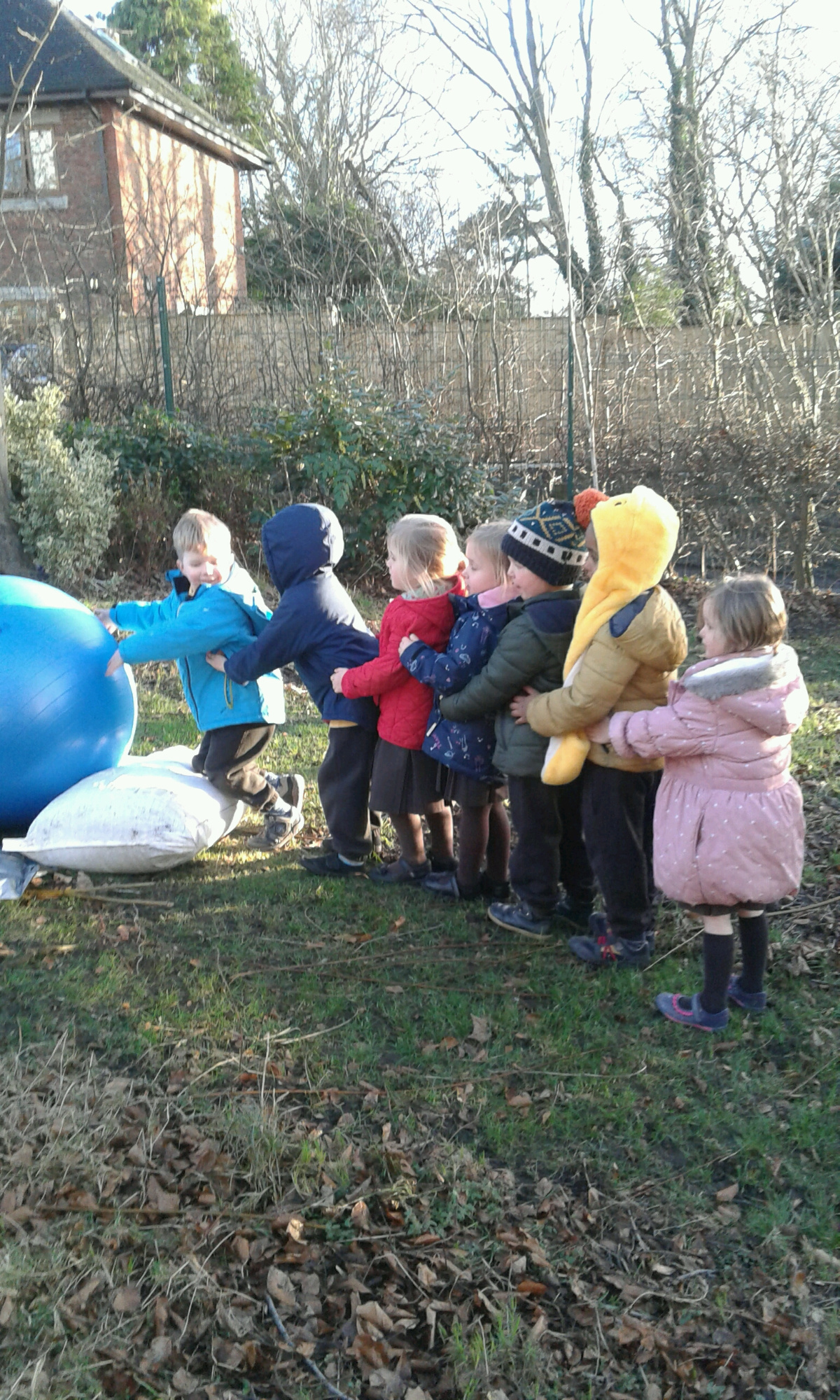 Explorers
Continuing our winter theme, the Explorers have been using playdough and tools to create snowmen and penguins. We have also been having fun with our busy bags which encourage children to maintain focus and attention.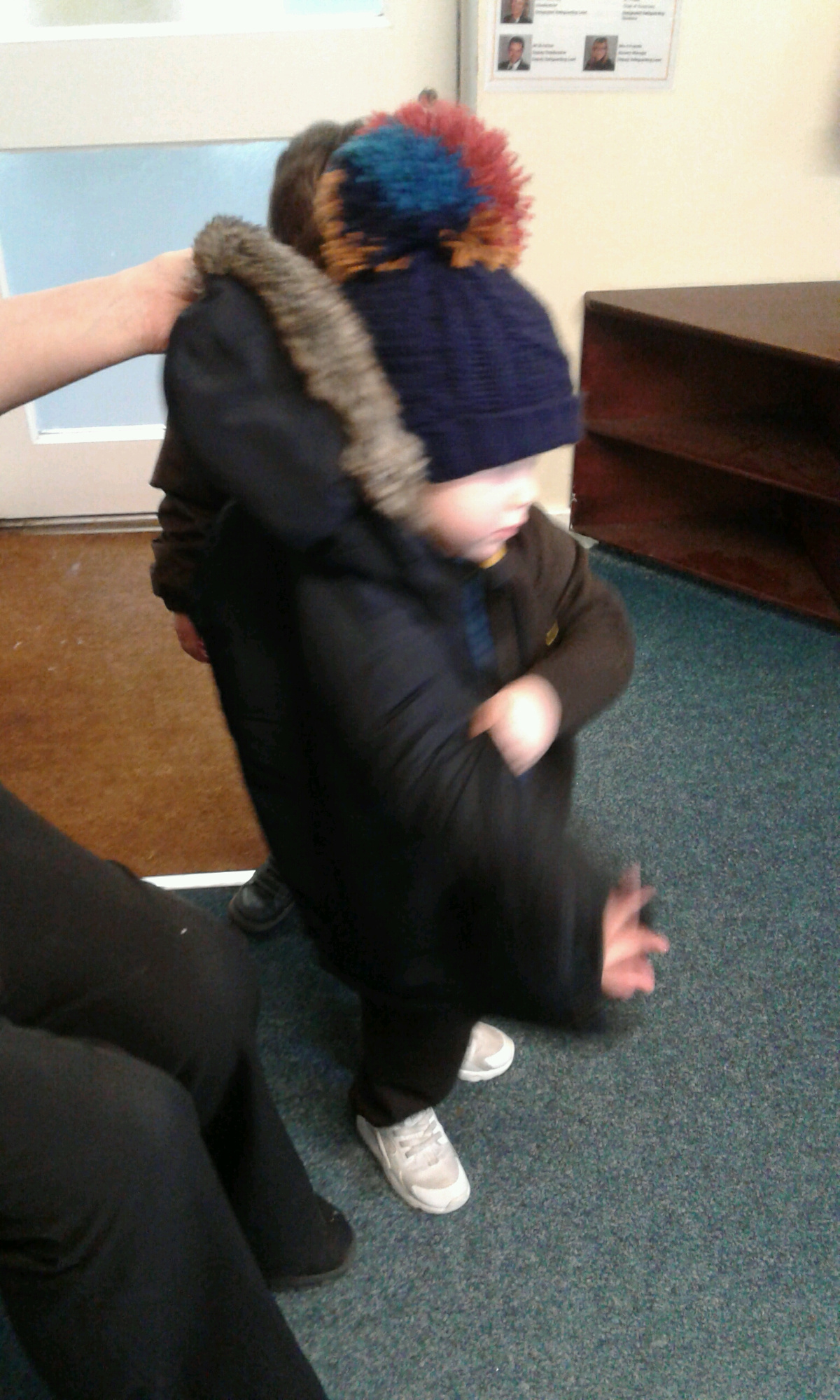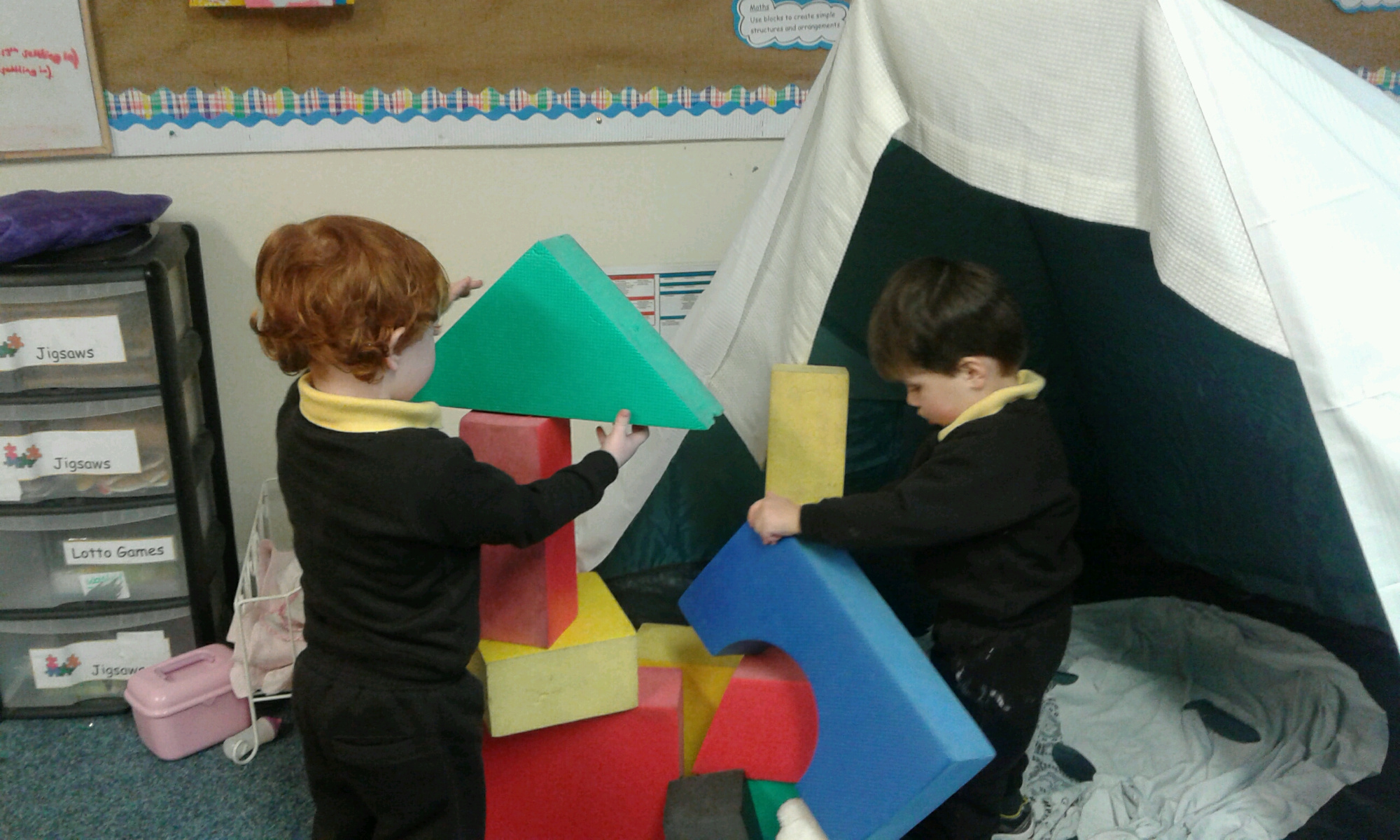 Discoverers
This week discoverers have been looking at jungle animals. We have created our own animal masks and walked through the jungle singing the song. We also created our own lion sandwiches.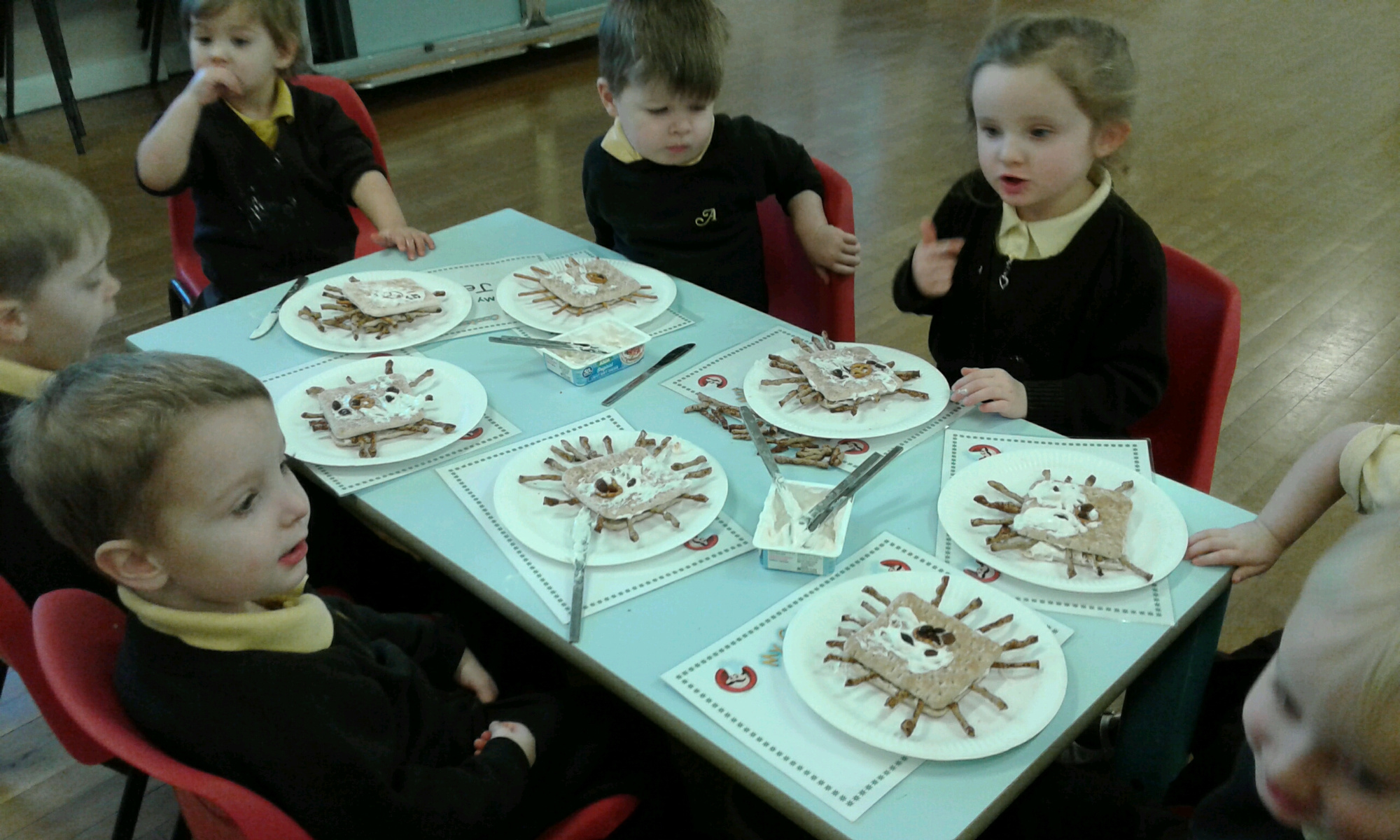 Adventurers
This week we have been reading the story 'The Gingerbread Man'. We have been acting out the story, ordering the characters and making our own gingerbread biscuits.
We have also be learning about the letter sound 's' and how to write it.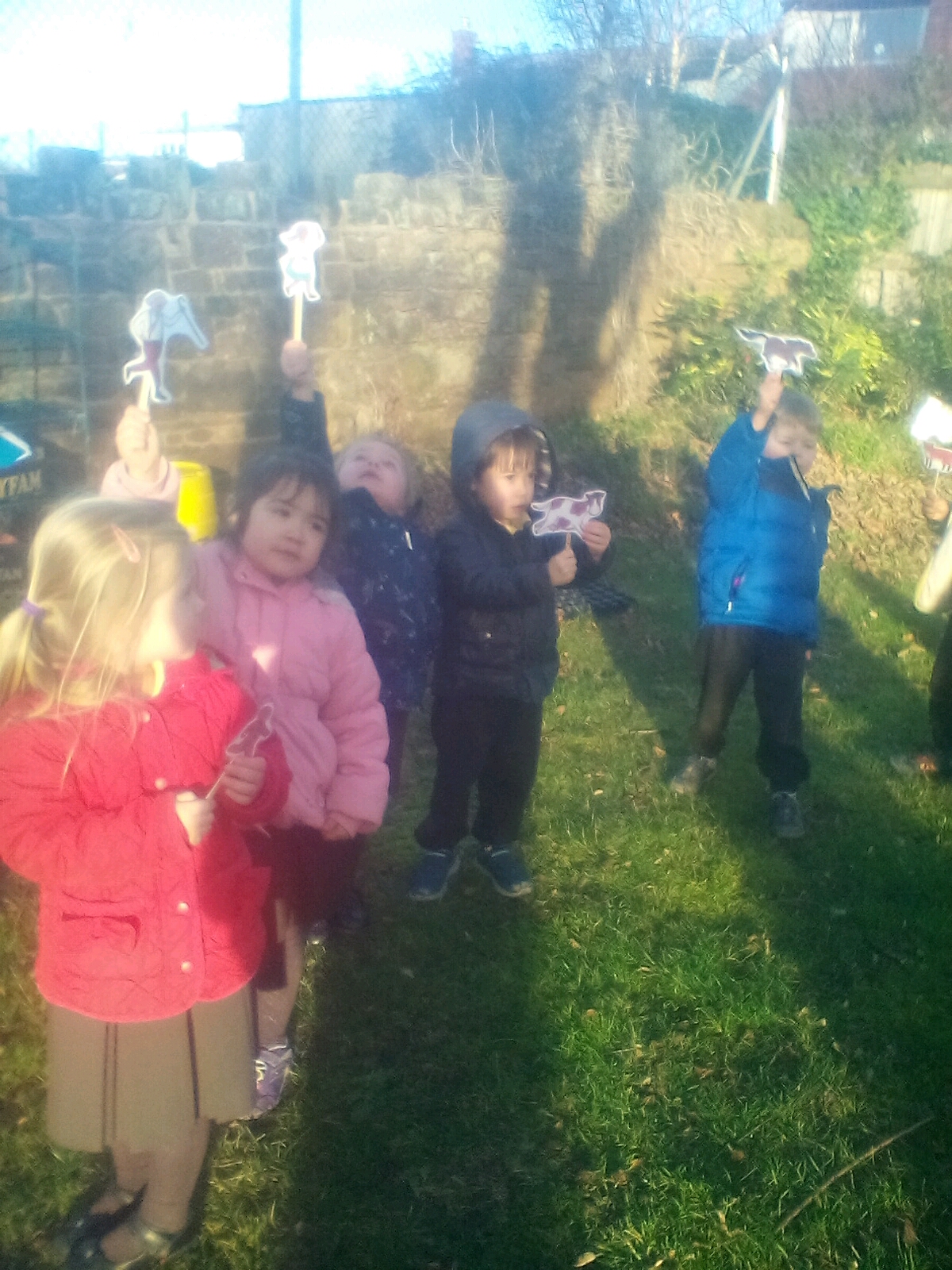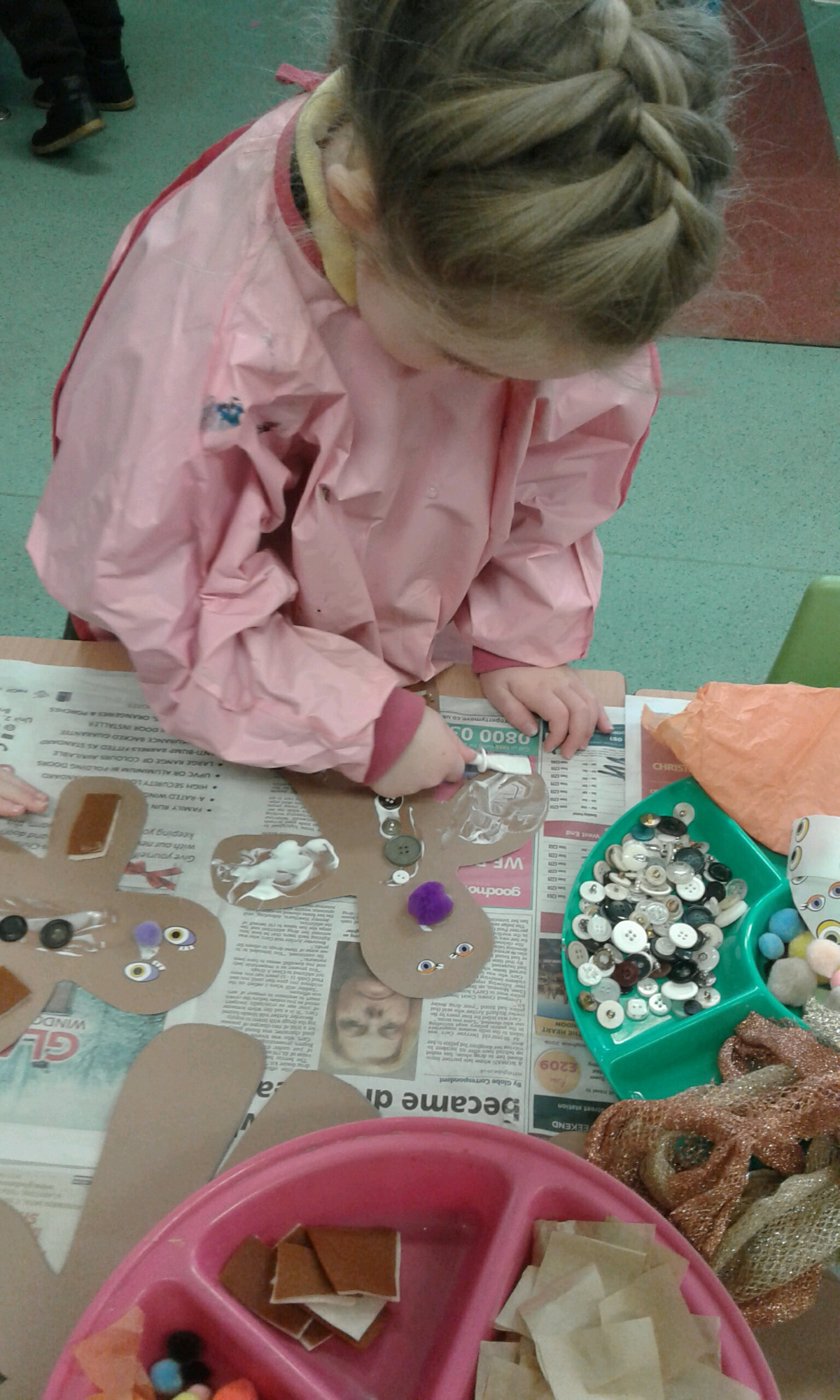 Explorers
The children have been excited to get back to nursery after the Christmas break. We have exploring 'Winter'. The children have been experimenting with snow foam and enjoying winter stories and pictures.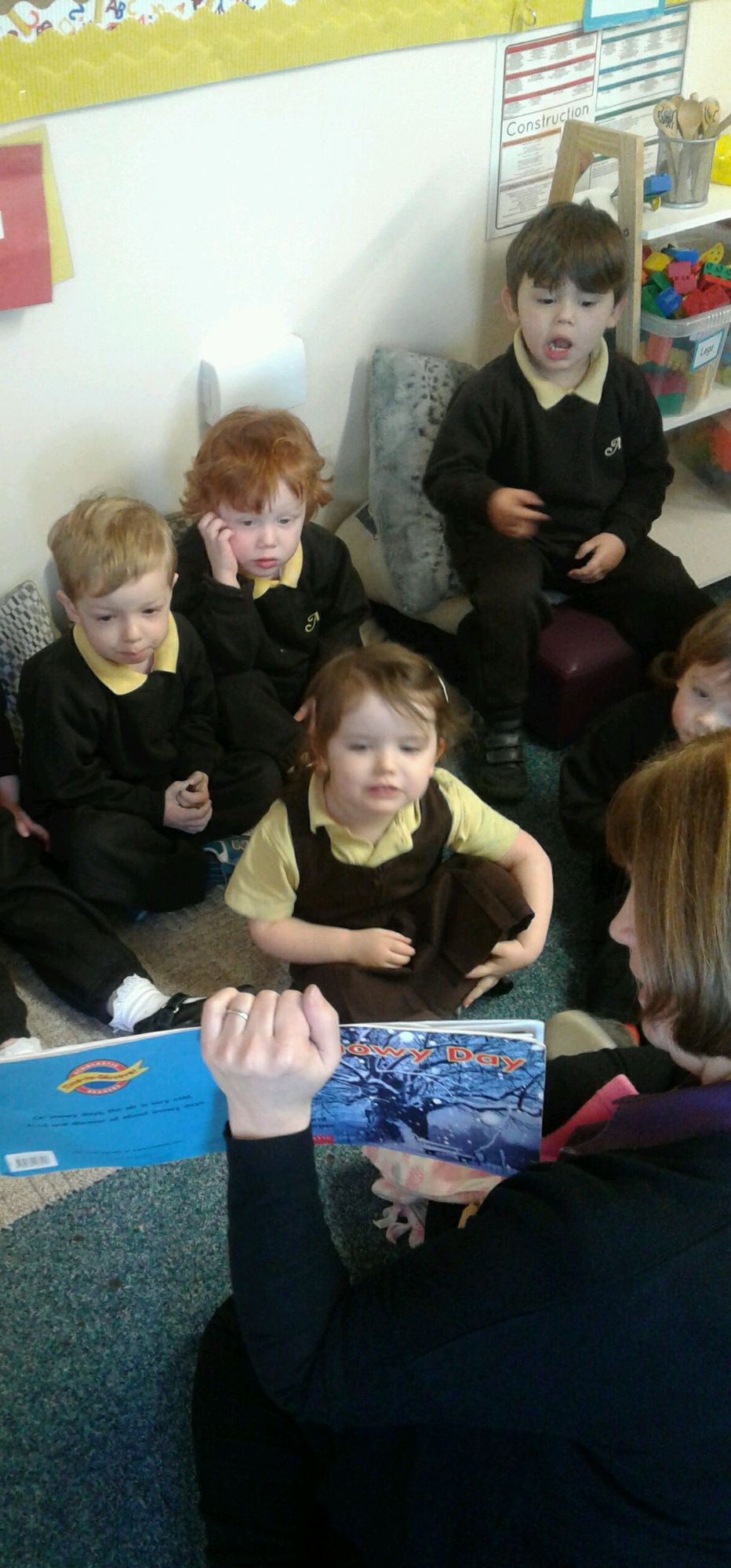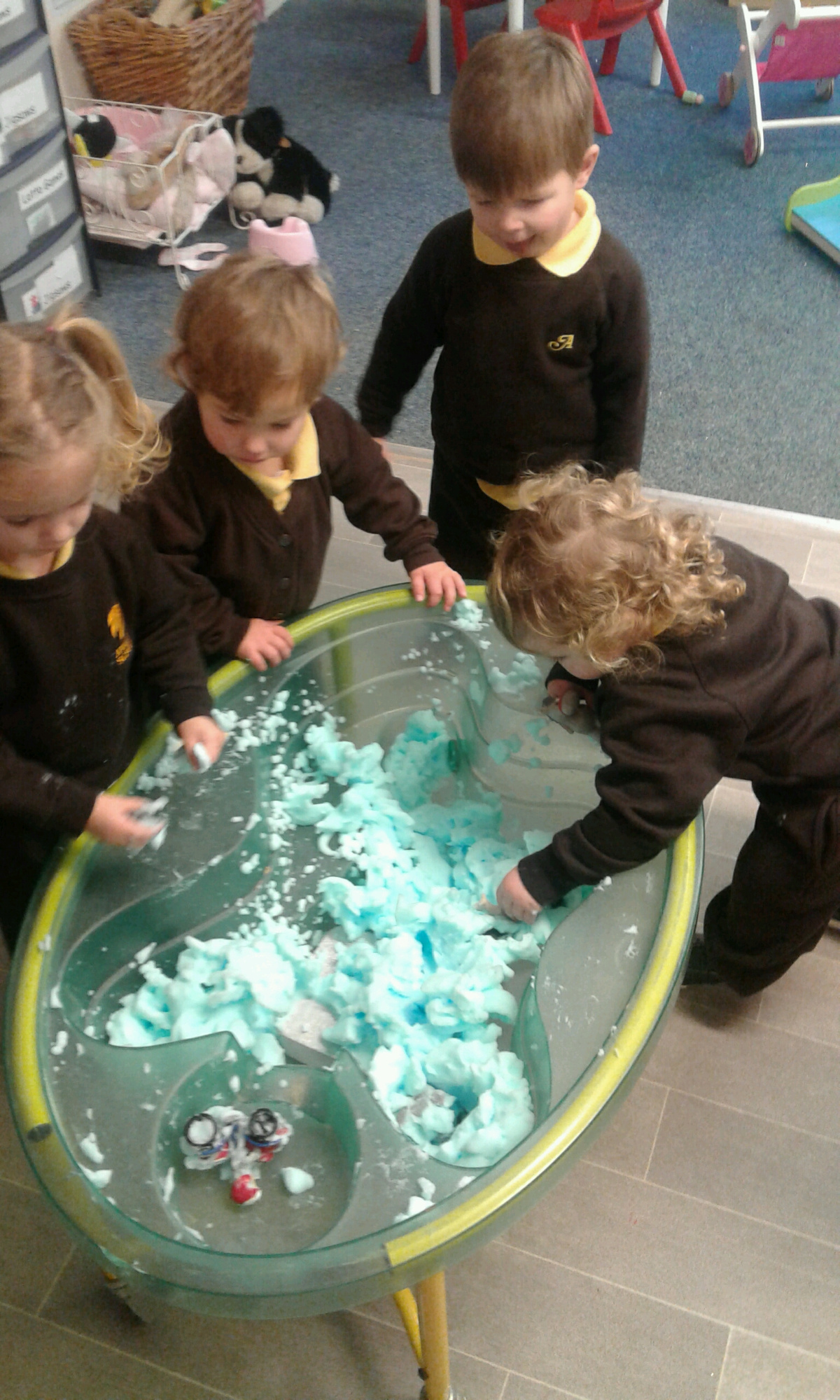 Discoverers
Discoverers group have been exploring arctic animals. We have been ice fishing, looking closely at animal habitats and learning to be more independent by putting our own coats on to keep ourselves warm. We discovered some very interesting ways in doing this! Well done everyone.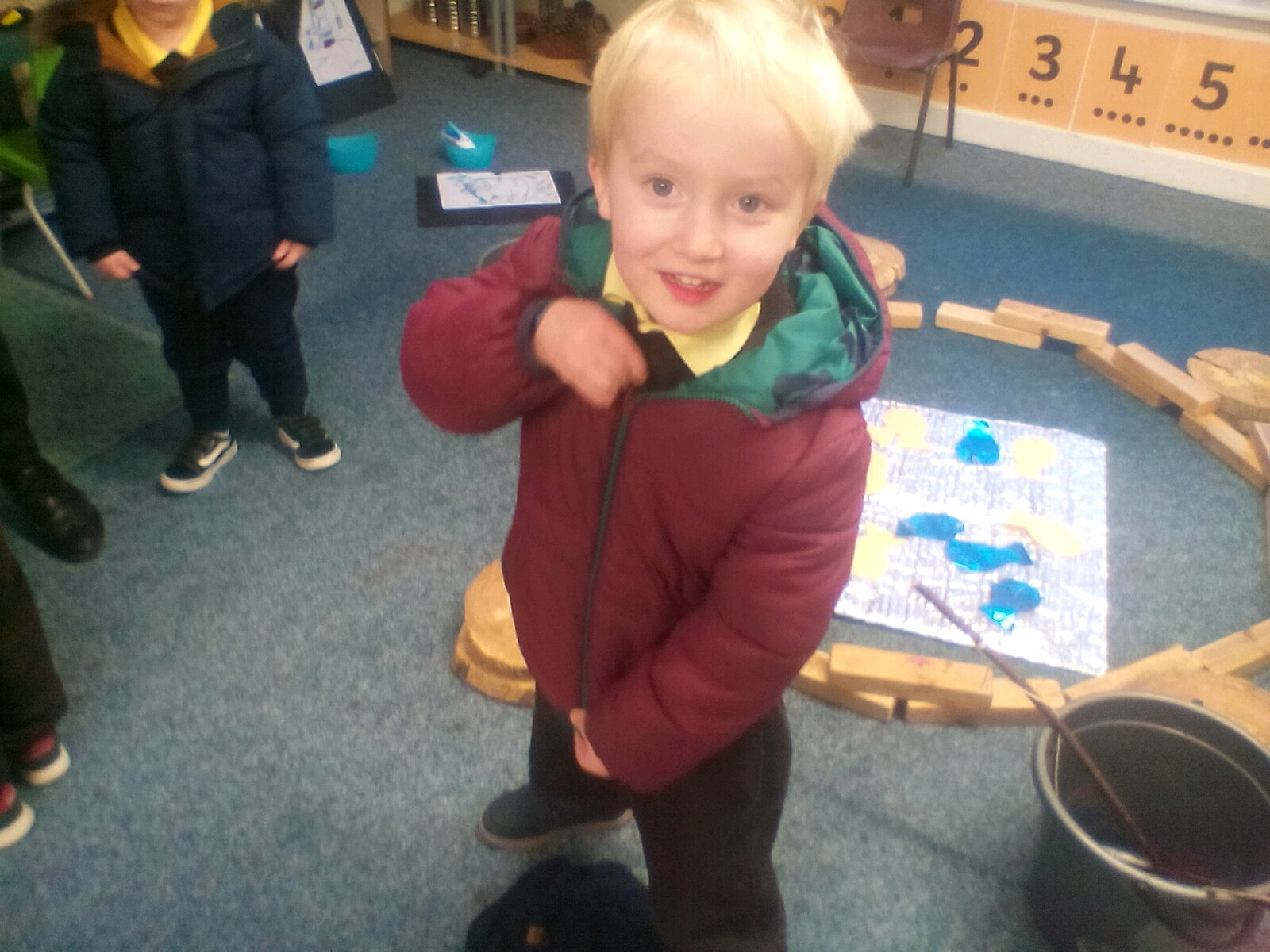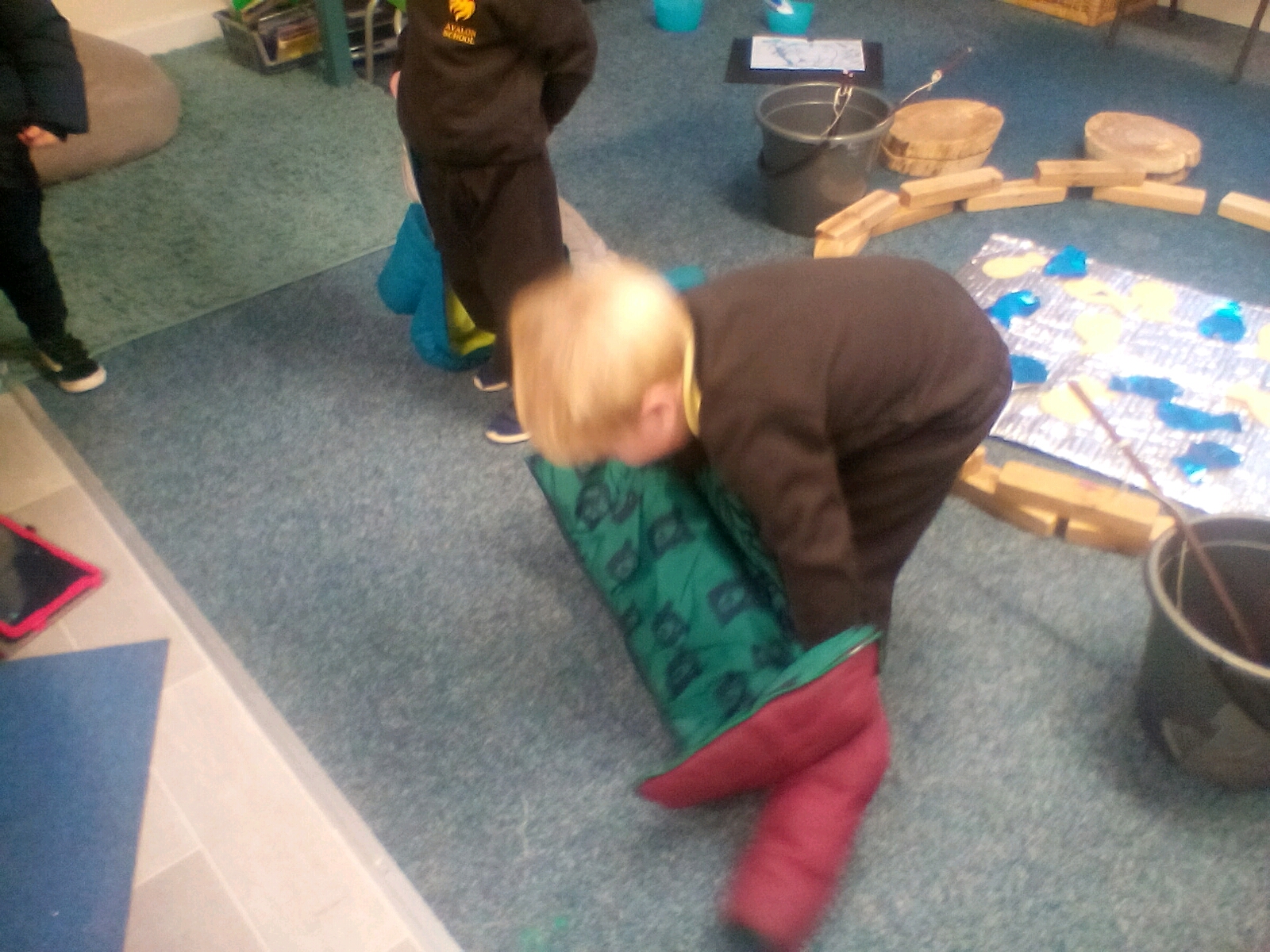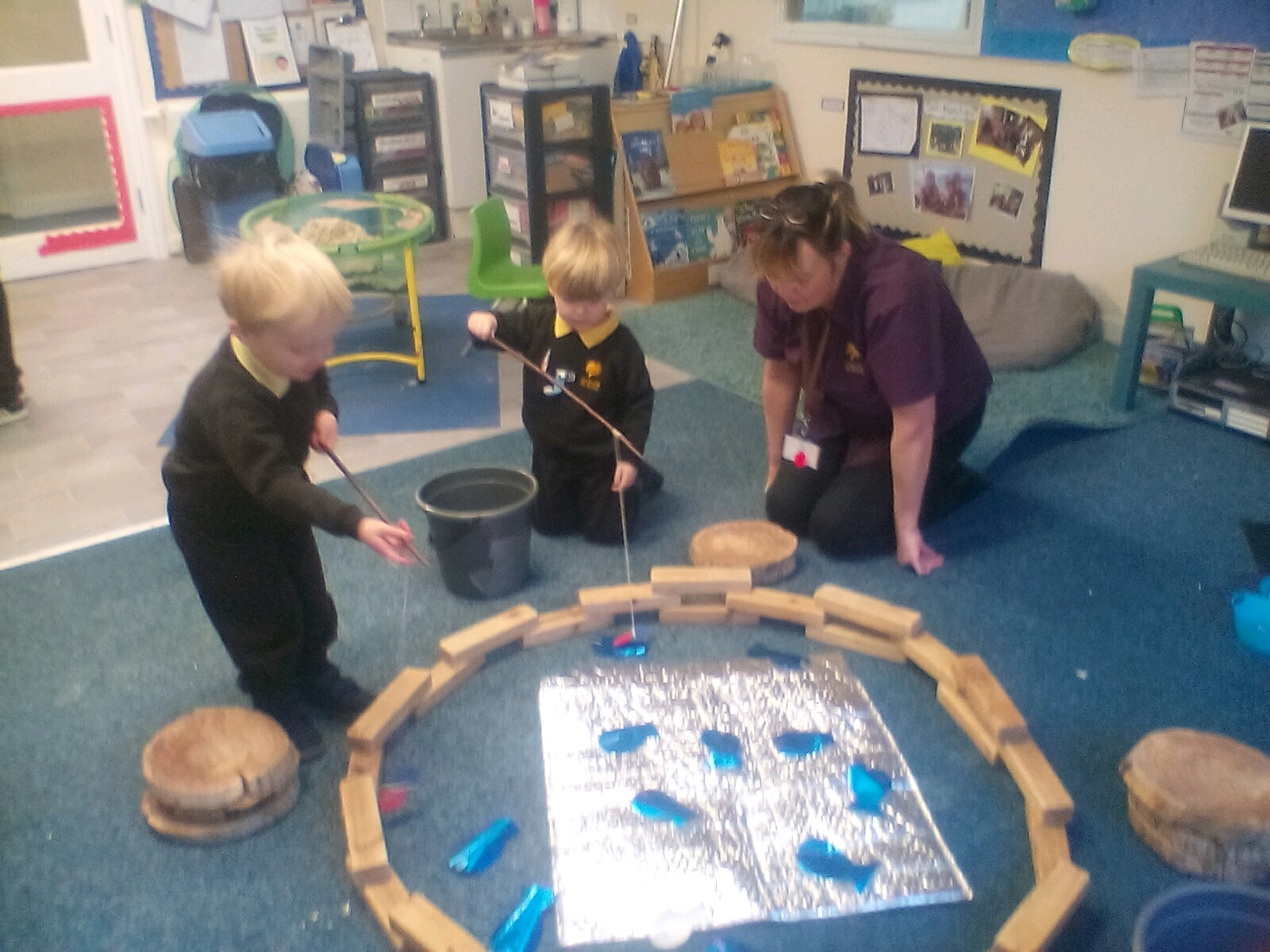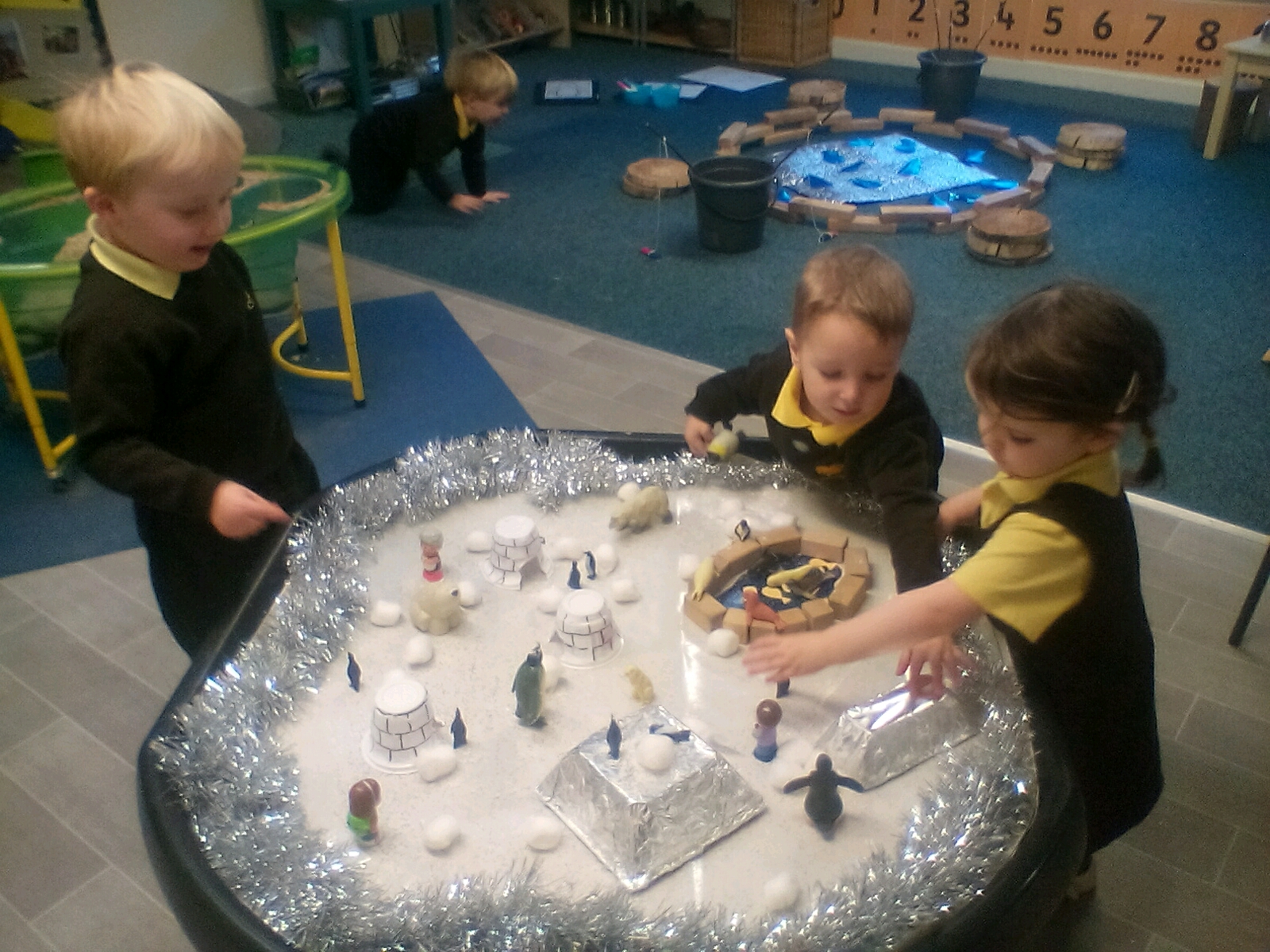 Spanish
The children have been learning Twinkle Twinkle Little Star in Spanish. Parents of Wednesday Spanish Nursery class can access the Twinkle Twinkle song in Spanish at home by going on https://www.youtube.com/watch?v=SYctoTVLcL0
Christmas Party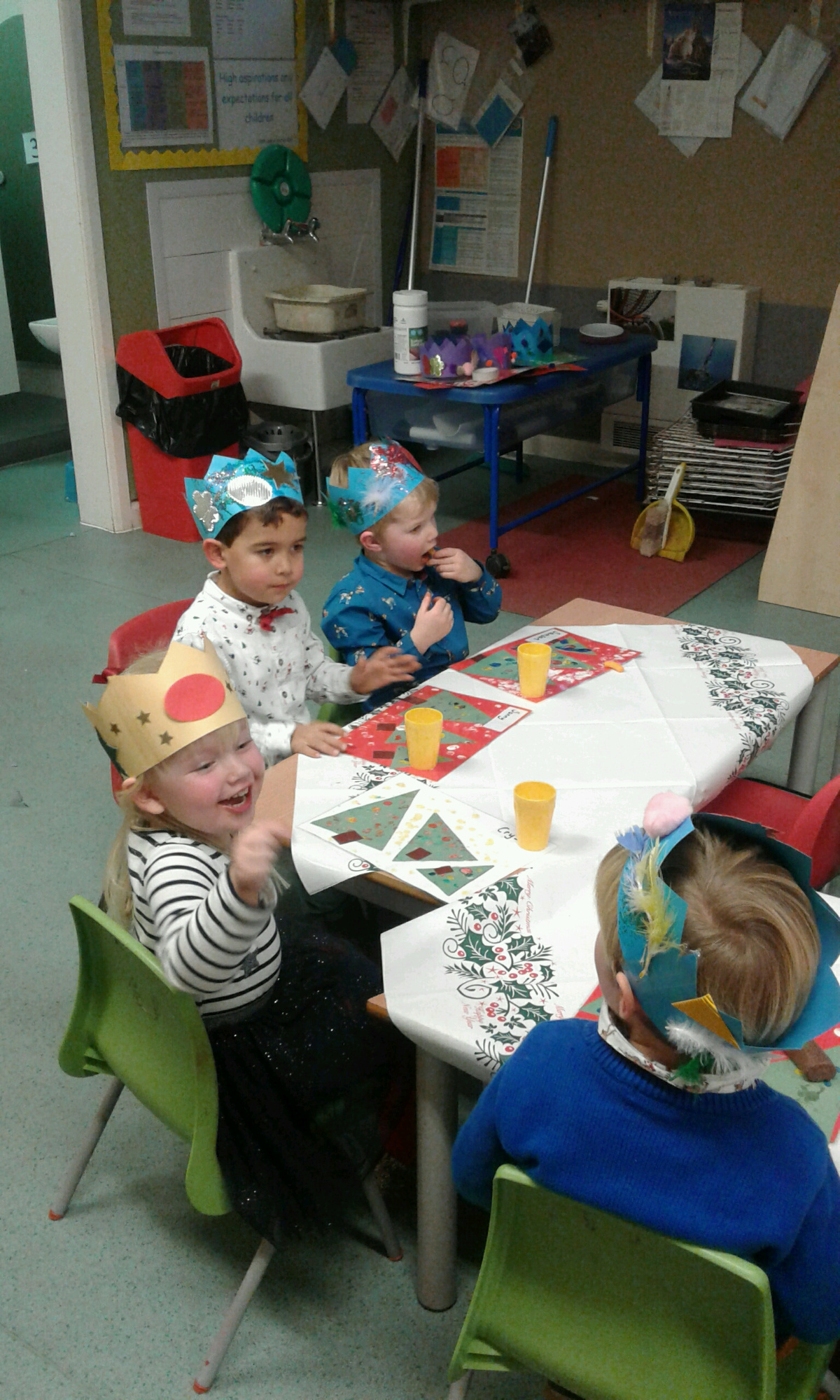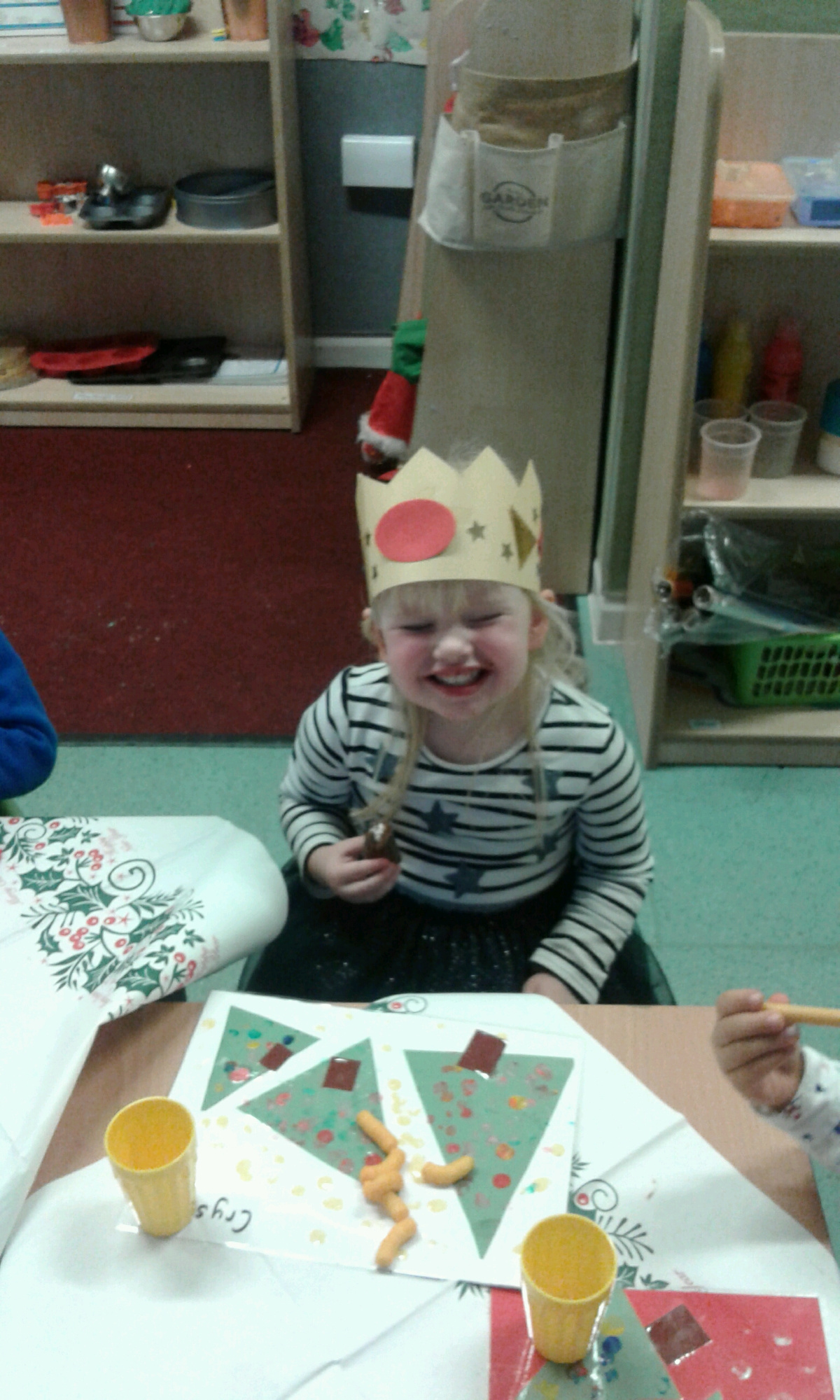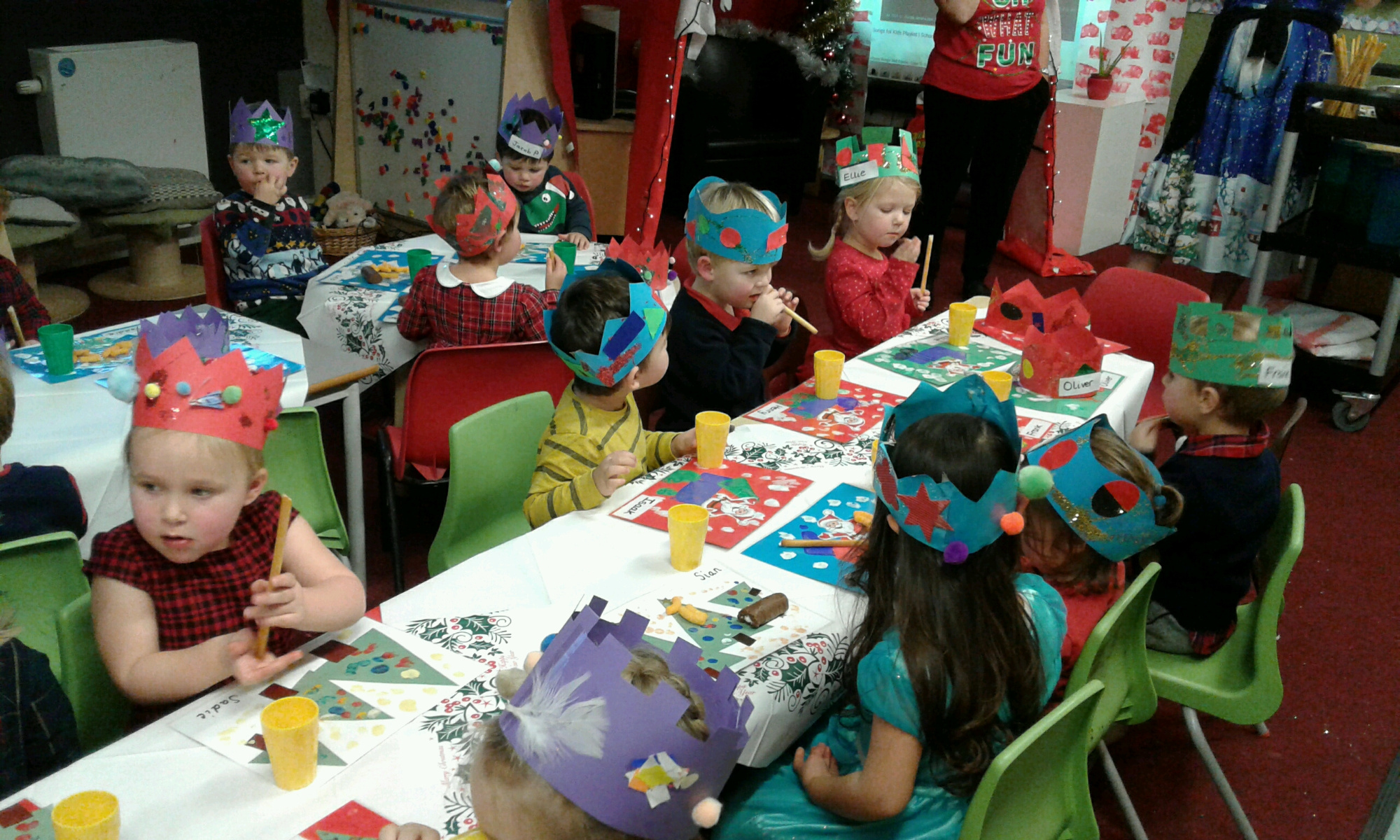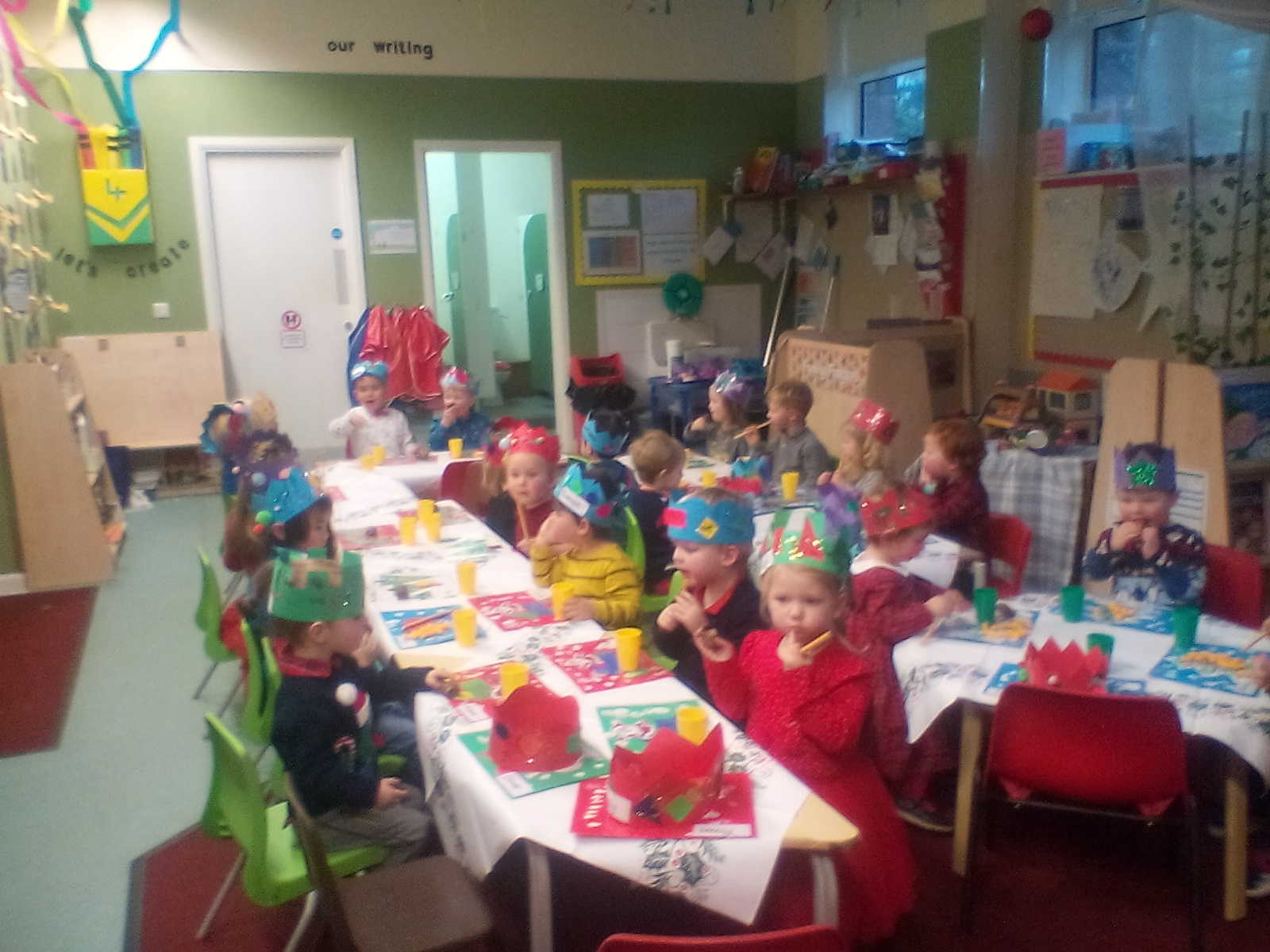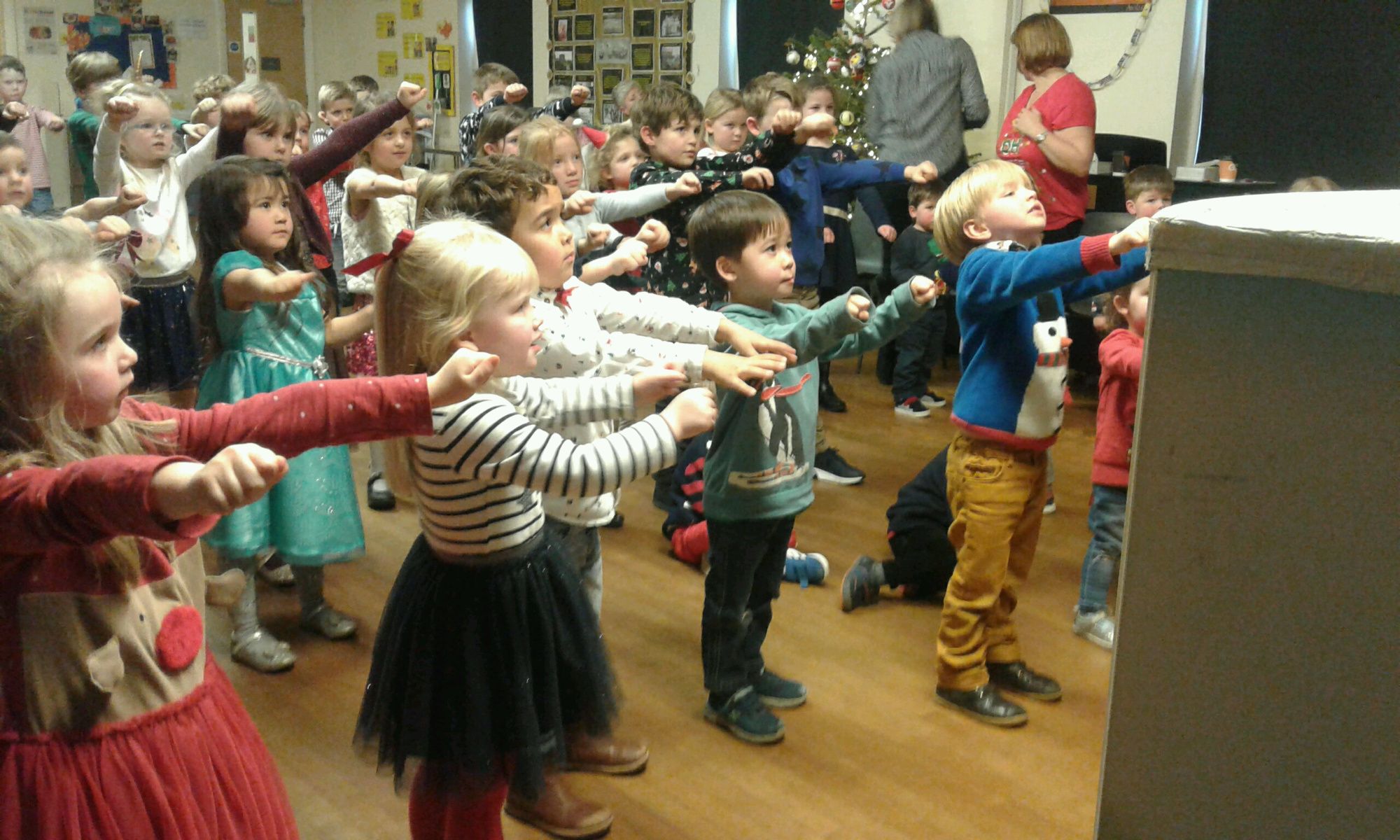 Visit to Caldy Manor Care Home
The children made Christmas decorations and sang along with Christmas songs as one of the residents played his harmonica.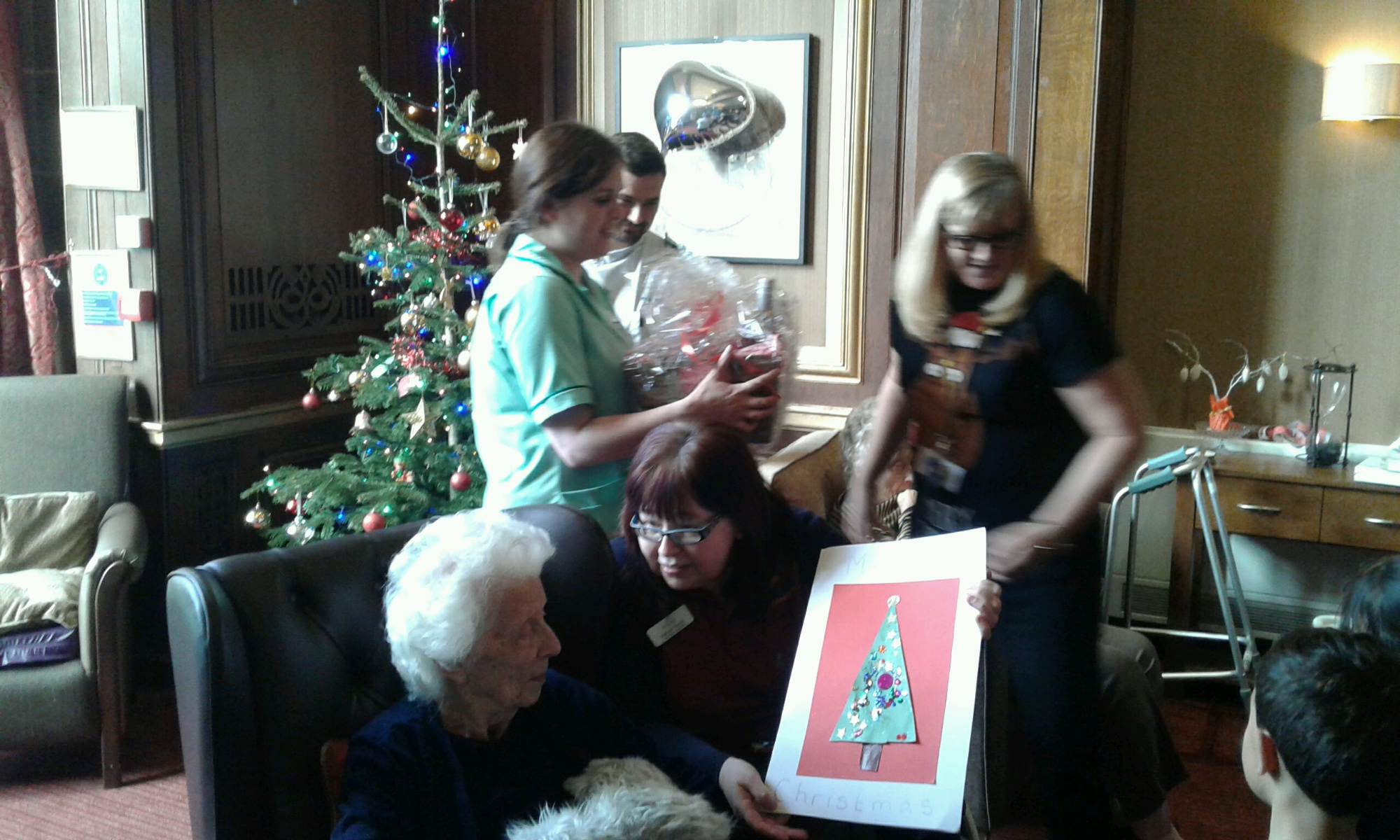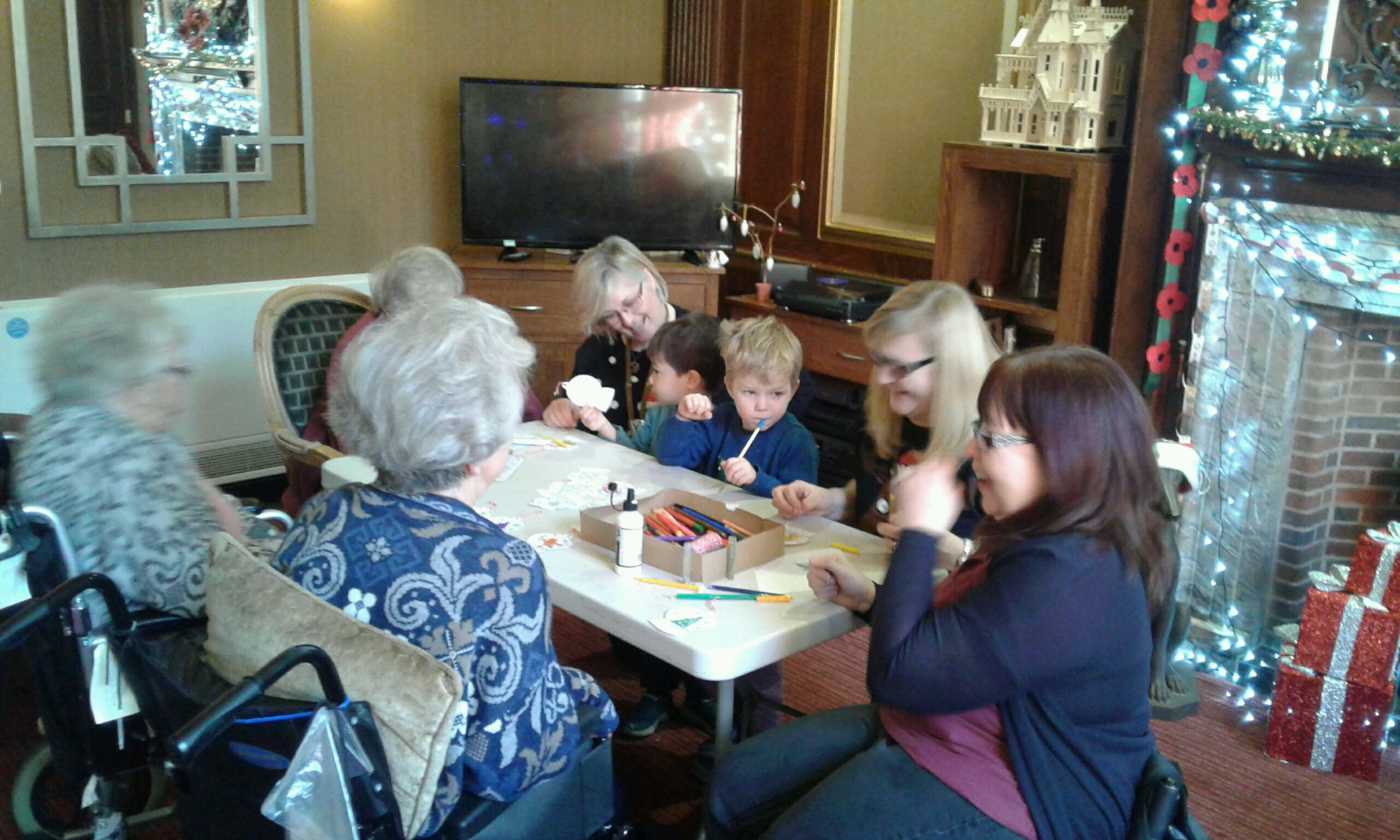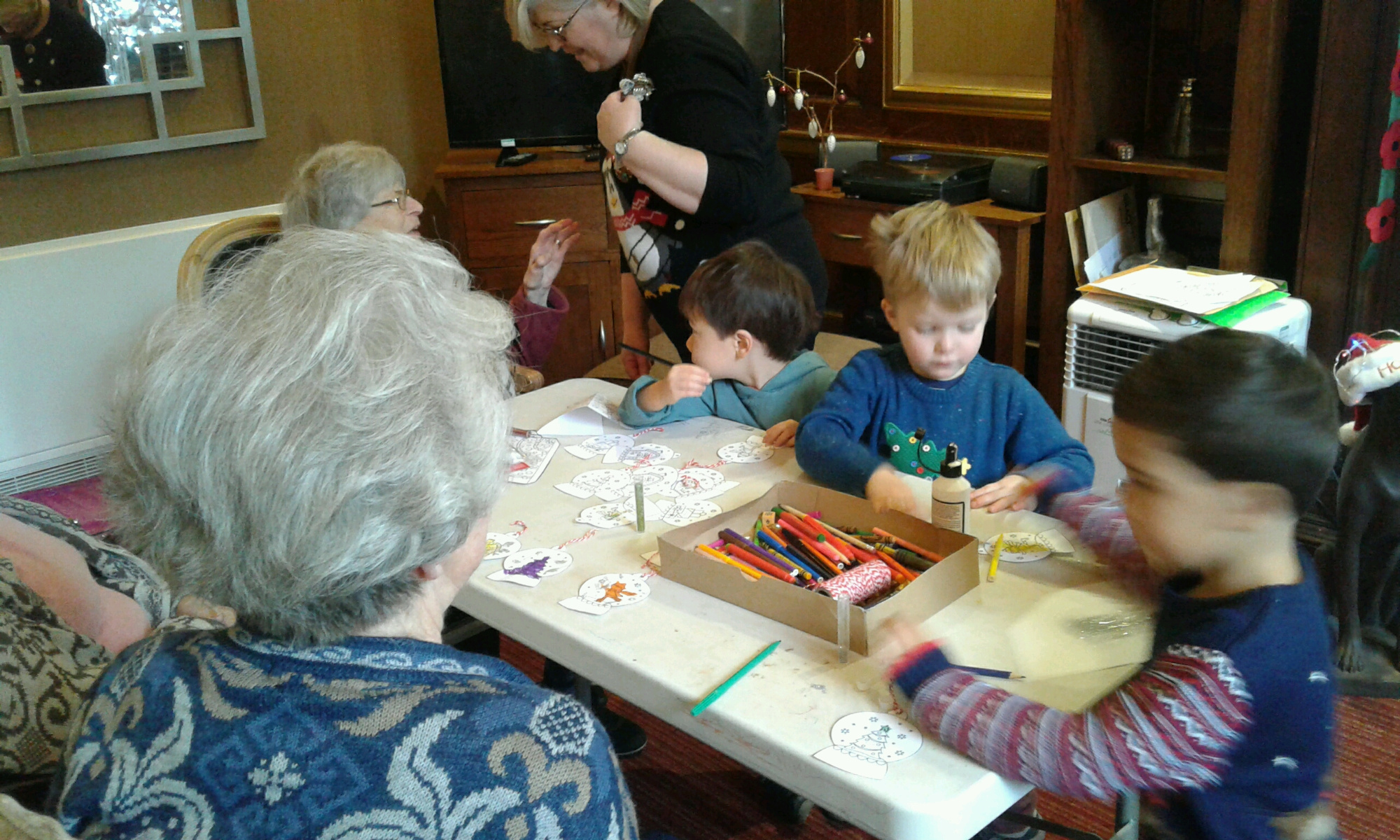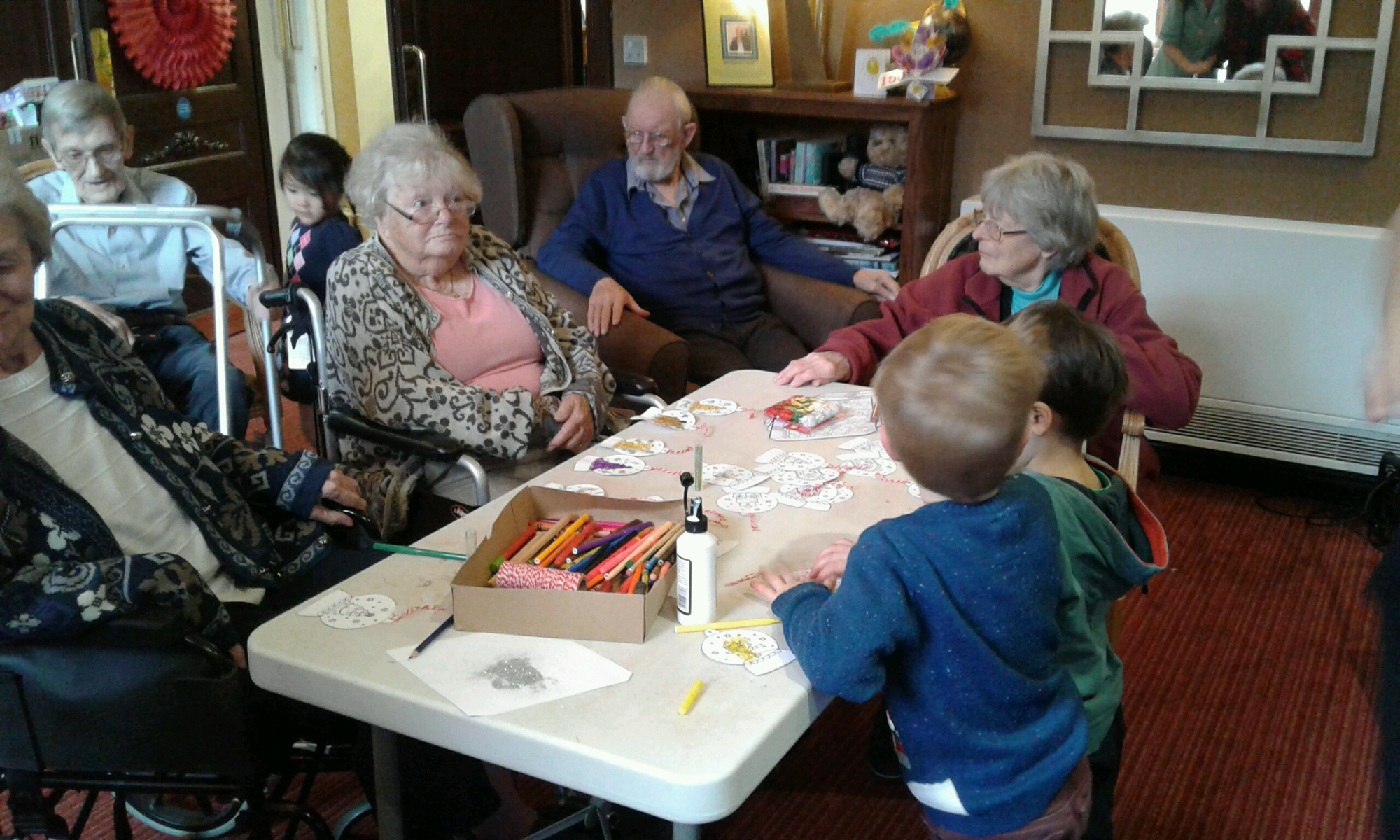 Bonfire Night
The children have been learning about bonfire night. They have listened to stories about keeping safe around fires and fireworks. The children have made fireworks pictures.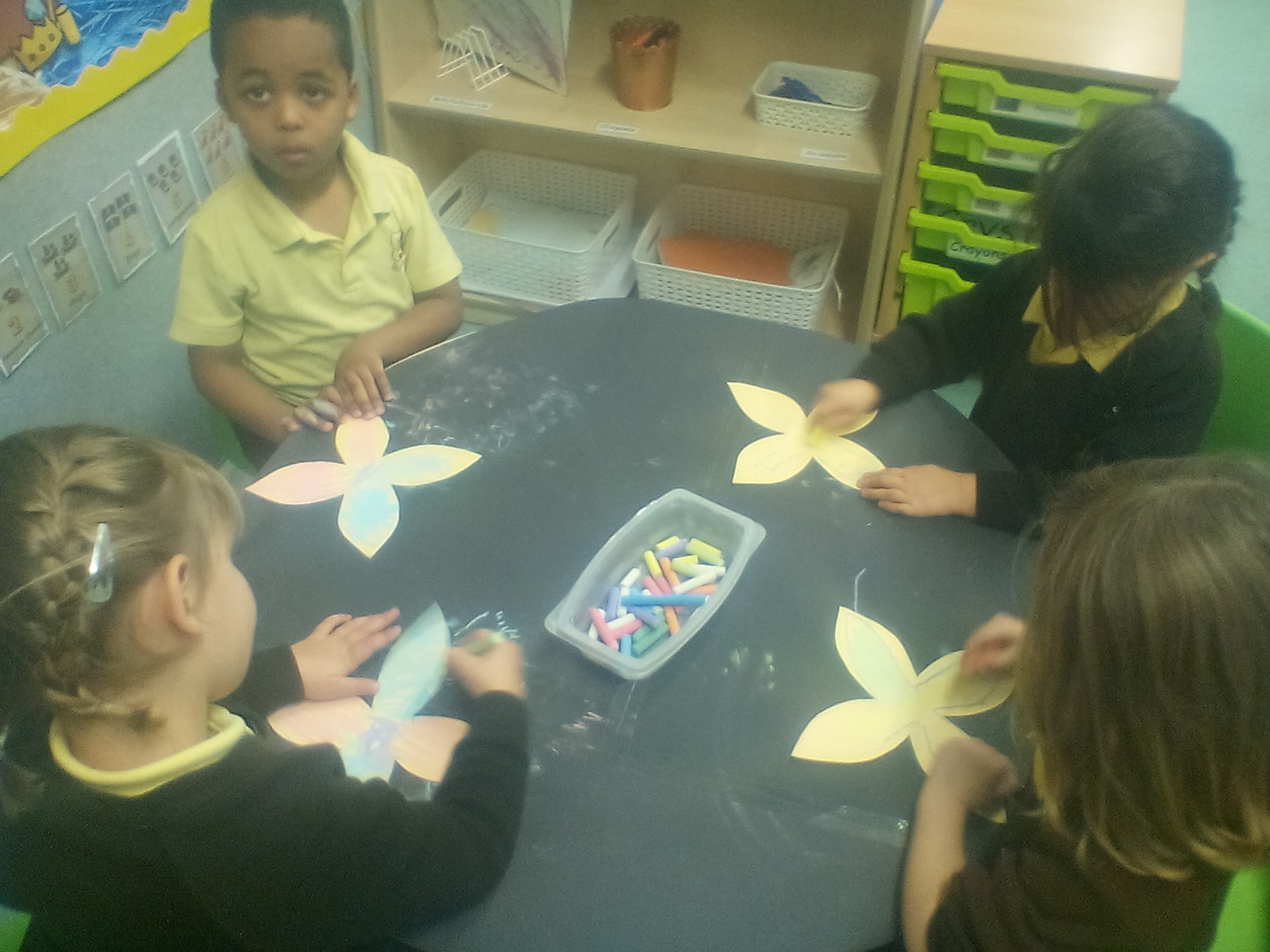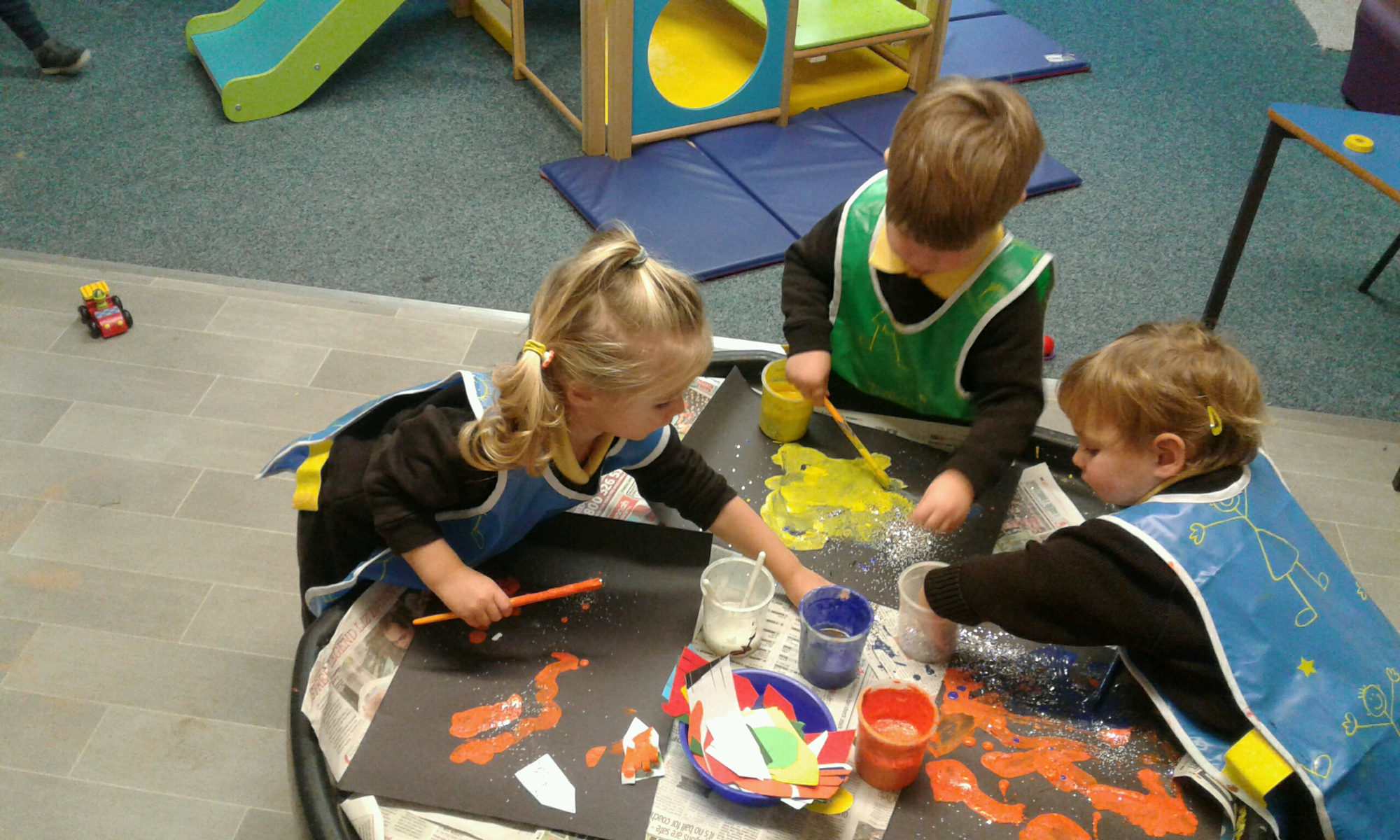 Diwali Festival of Light
The children have also learnt about Diwali 'Festival of light' and our catering team provided the children with a Diwali banquet. What a wonderful way to start the term.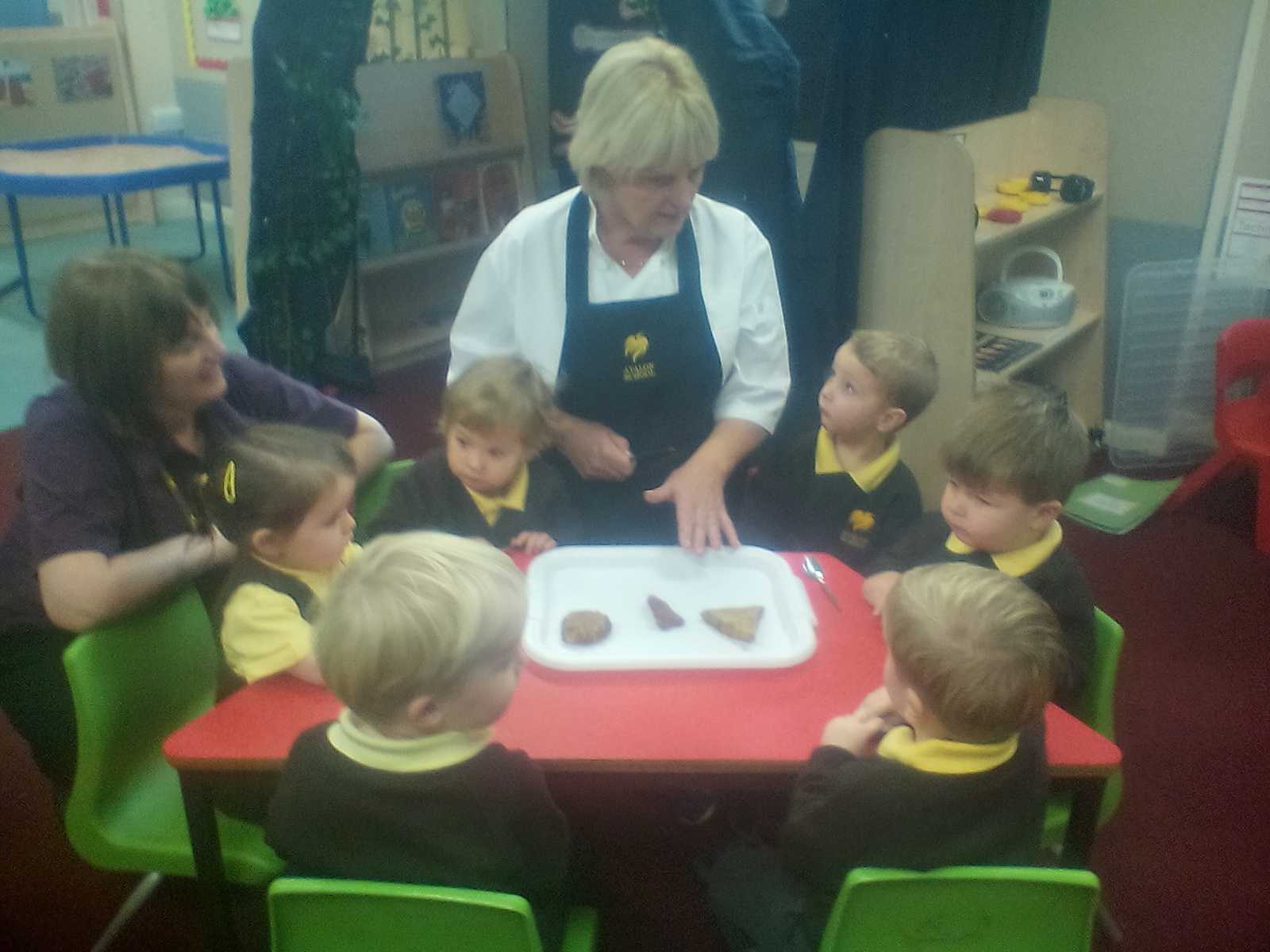 Adventurers
Adventurers began their term settling into their new routine and getting to know new friends. The children took great interest in a Pirate theme, they worked together to build pirates ships, they counted steps as they walked the plank. We enjoyed 'Talk Like a Pirate Day' with a visit to Caldy Manor Residential home. The children enjoyed talking to the residents, made pirate pictures and listened to pirate stories. We also sang pirate songs. The children have also been busy writing messages in bottles.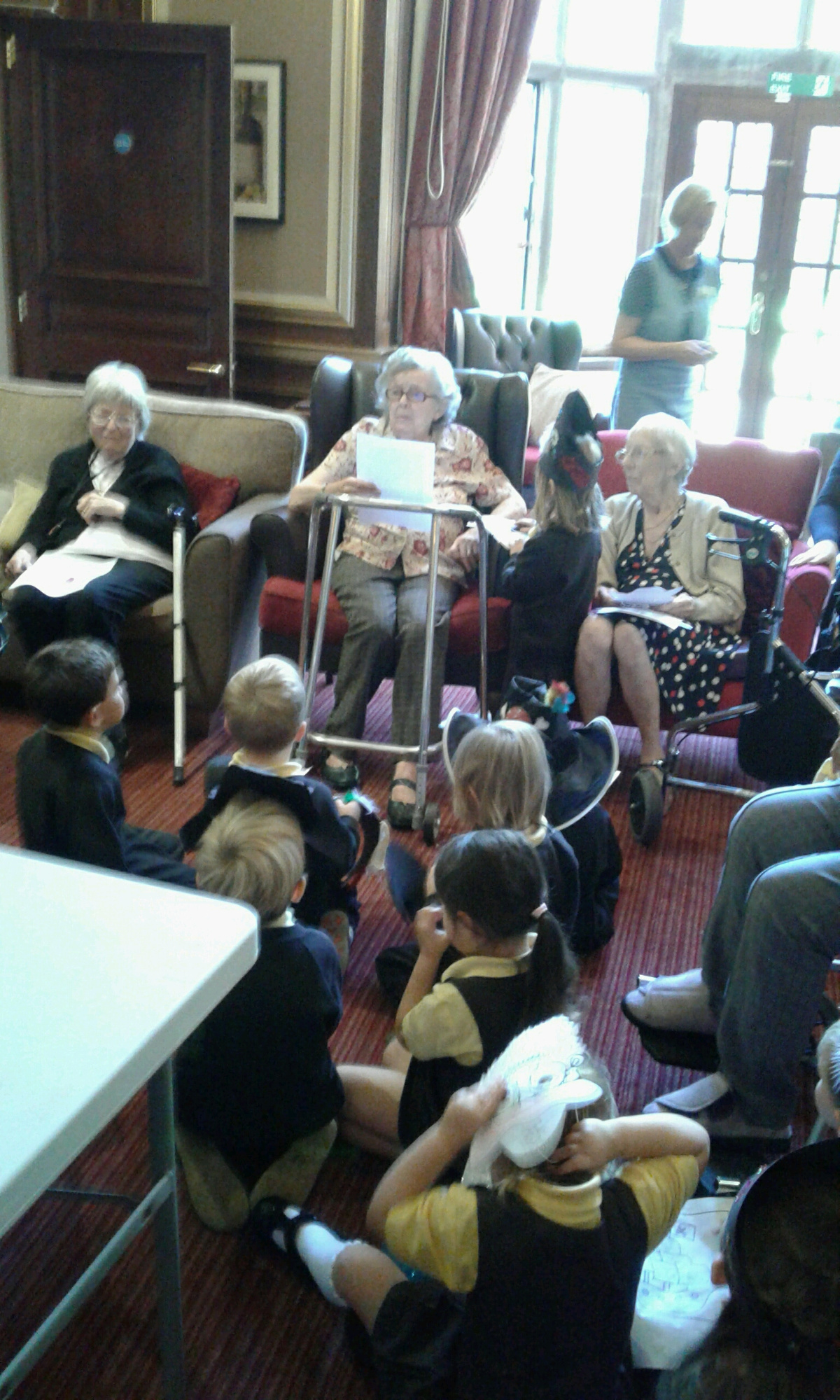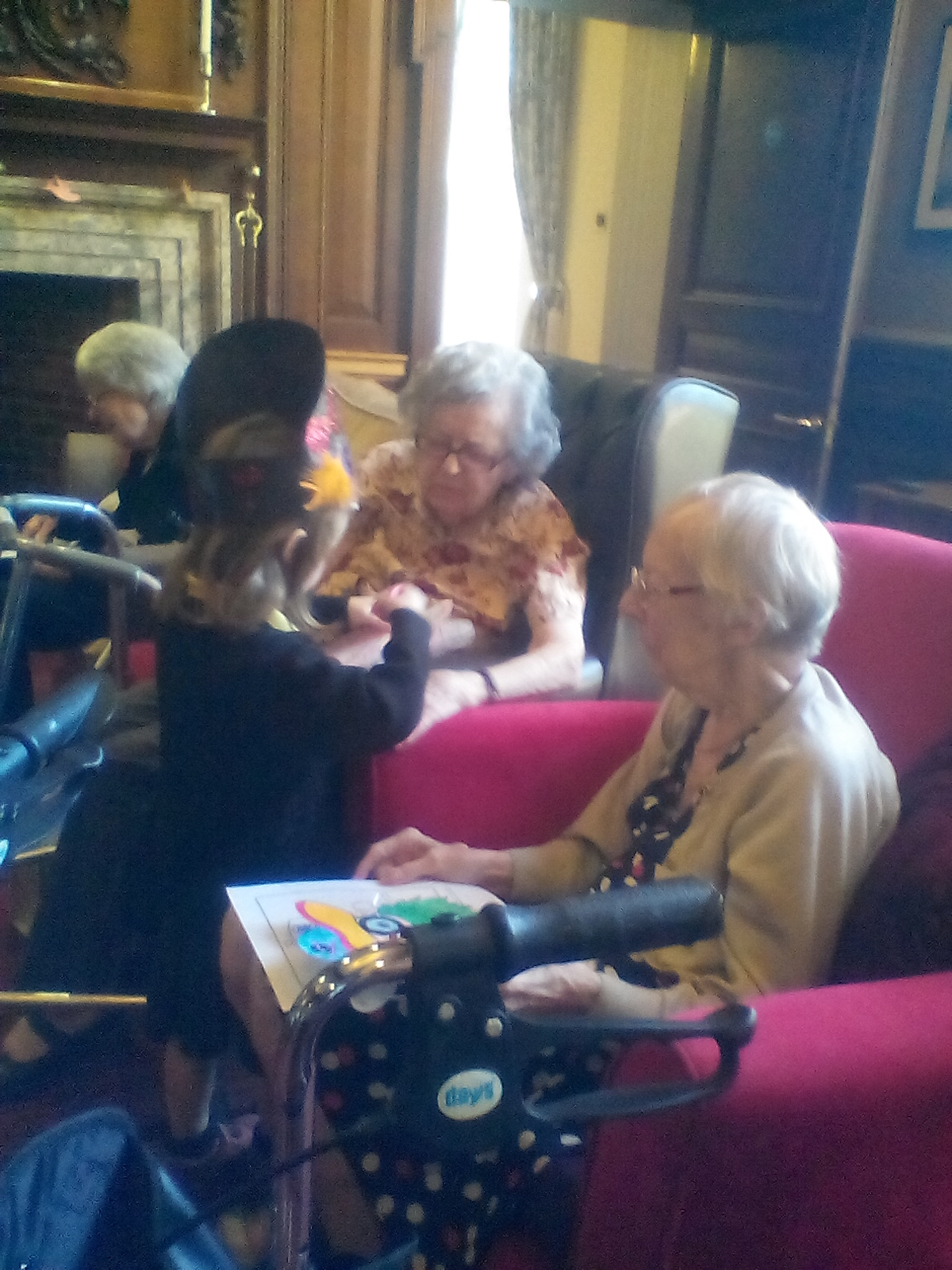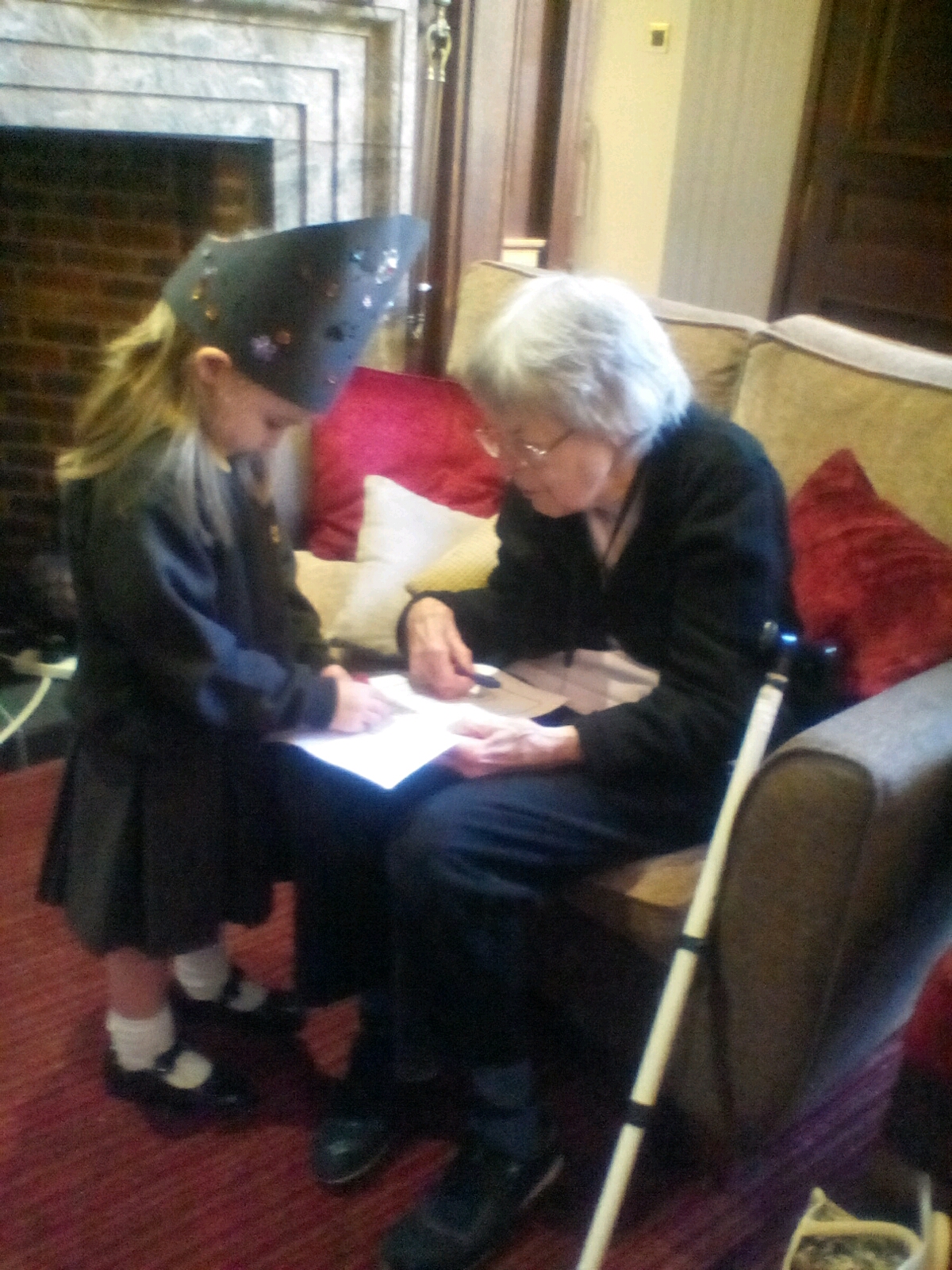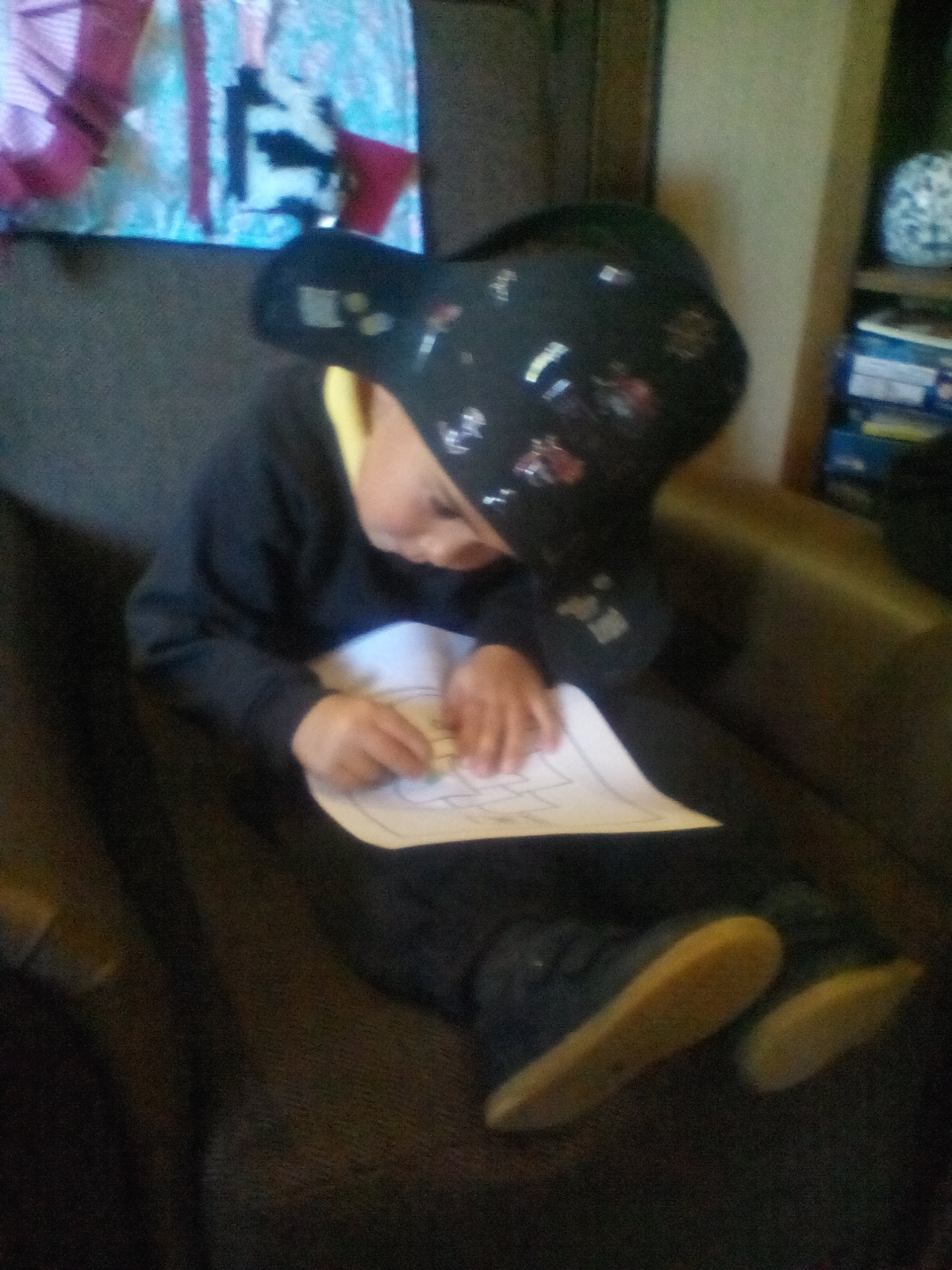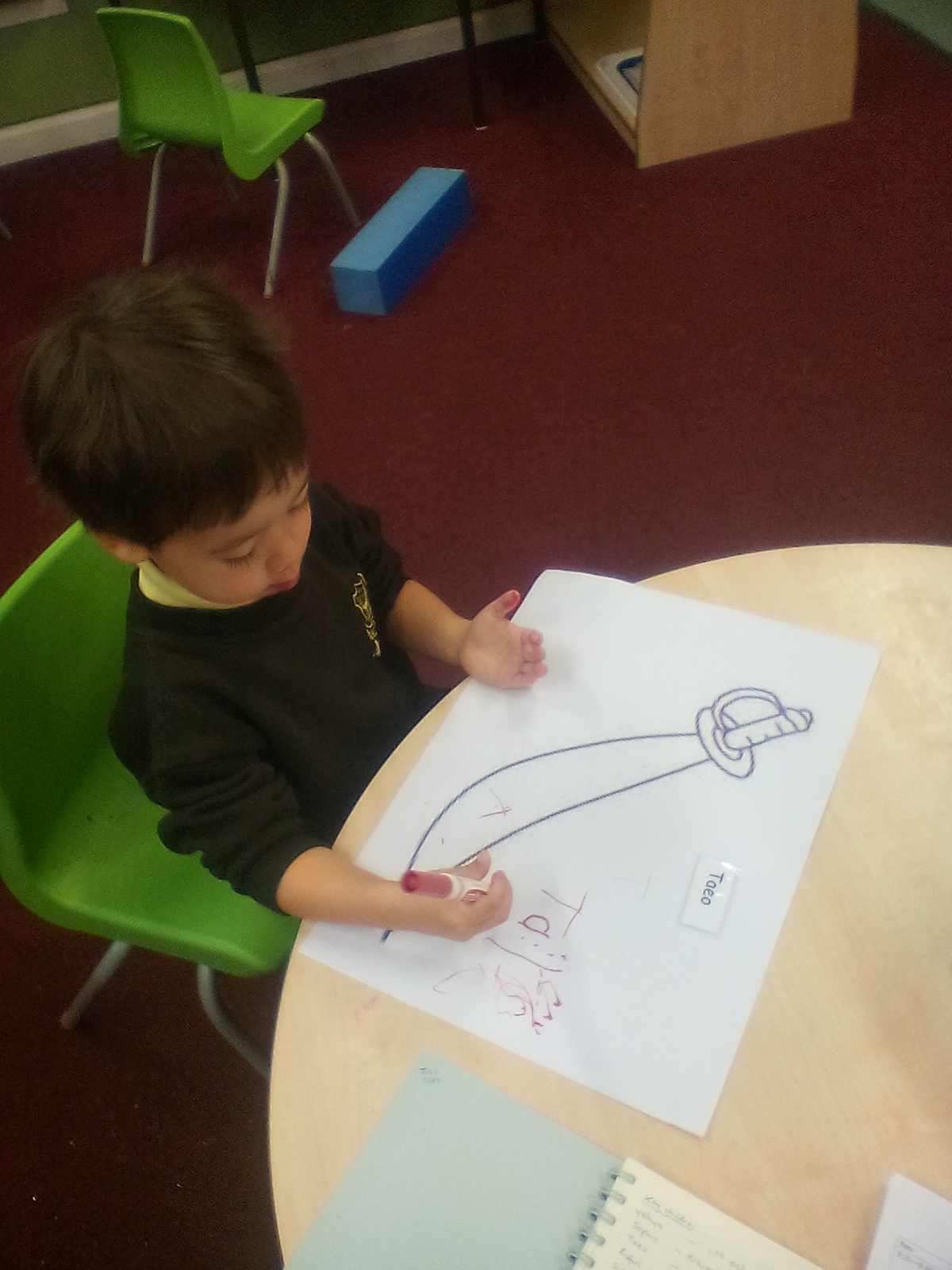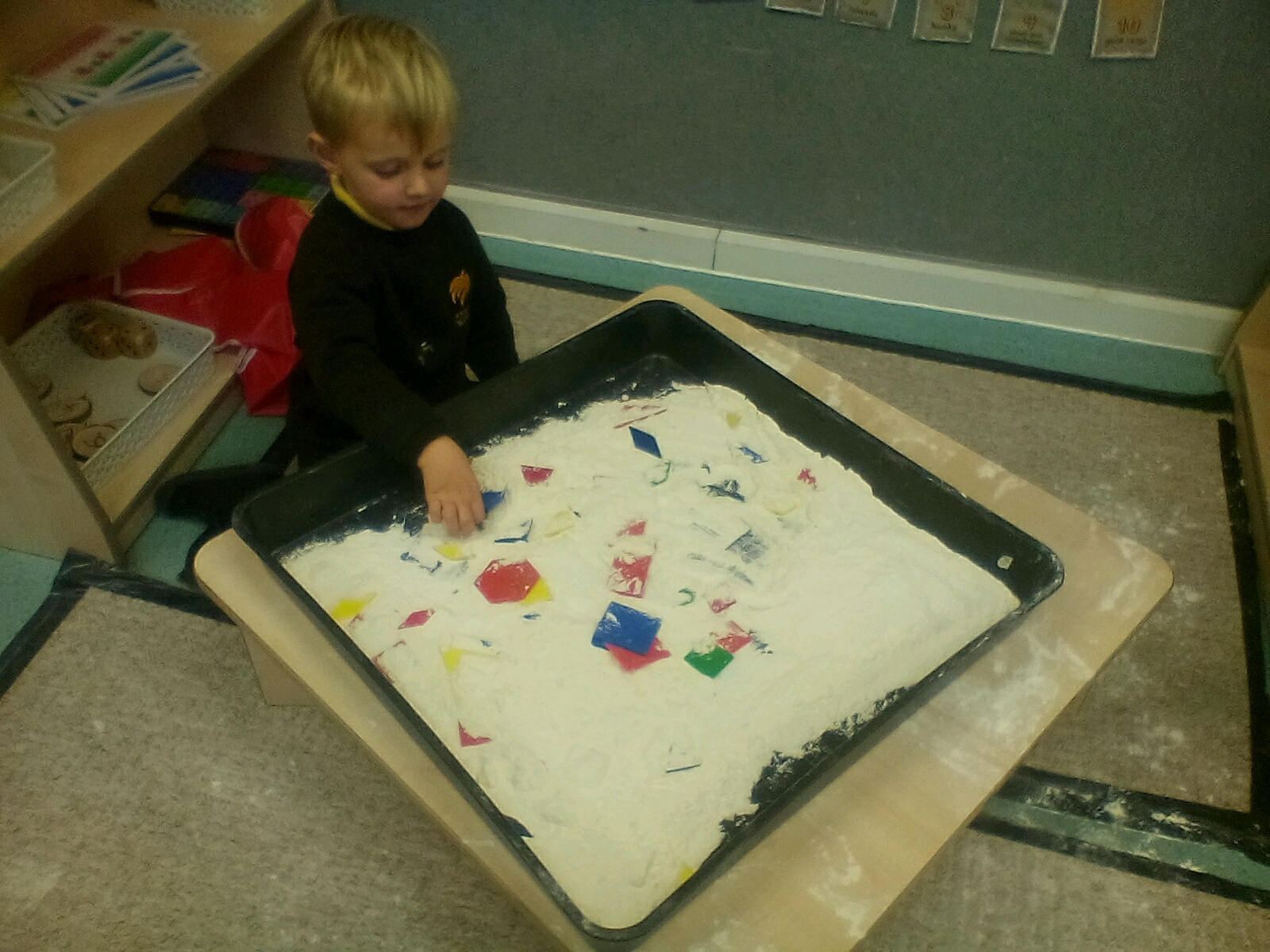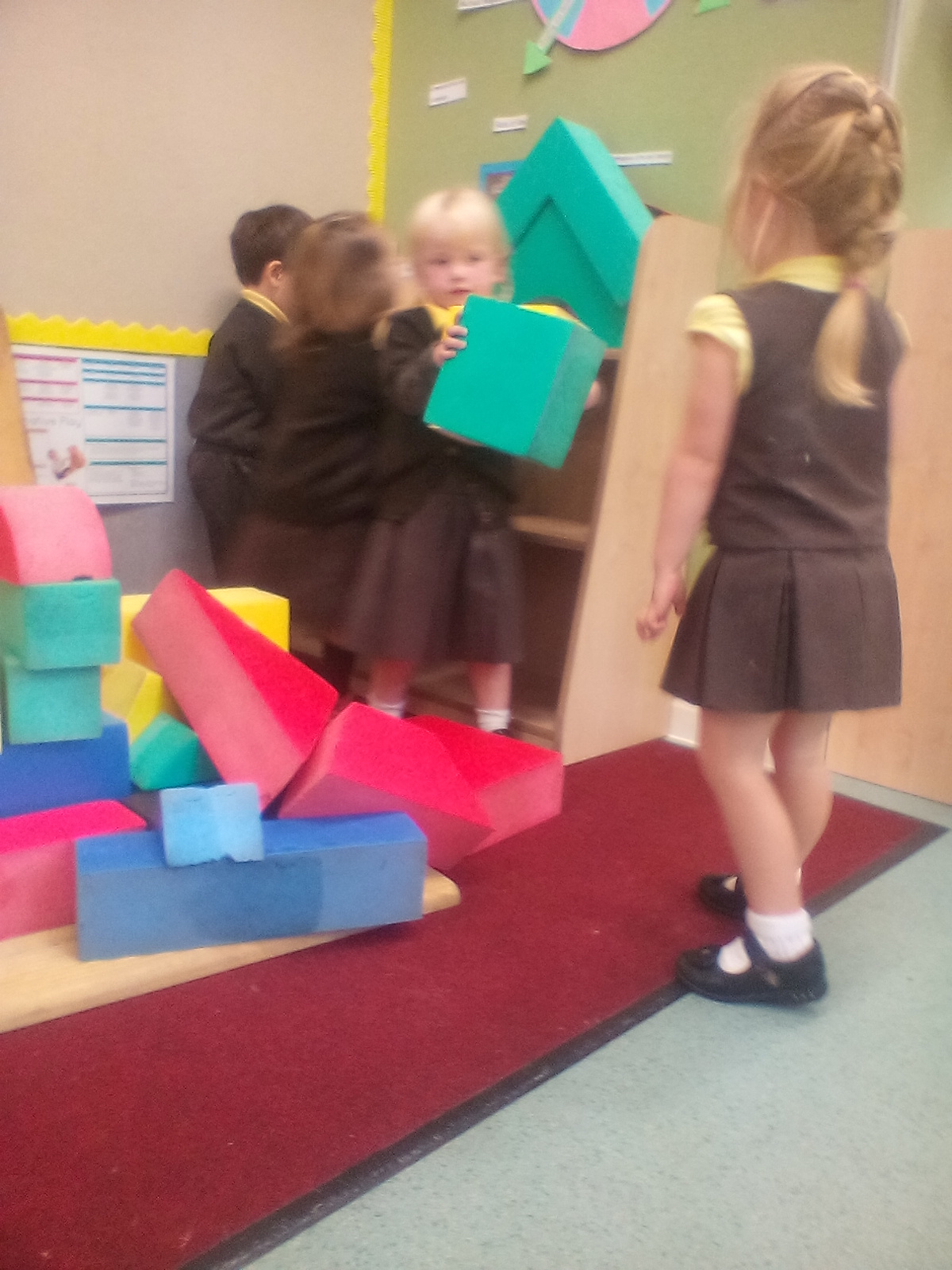 Explorers
All of The Explorers have settled really well into their new nursery life. Initially we got to know one another with our All About Me topic. Over the last few weeks the children have been busy learning and exploring Autumn and Harvest!
They have been finding out about seasonal changes and have great fun collecting leaves, conkers and fir cones during outdoor learning.
The children have created some wonderful pieces of arts and crafts involving leave printing, hedgehogs and constructing their very own scarecrows. Great for developing their physical and gross motor skills!
We have introduced some lovely Autumn stories such as The Scarecrows Secret which the children have all enjoyed listening to.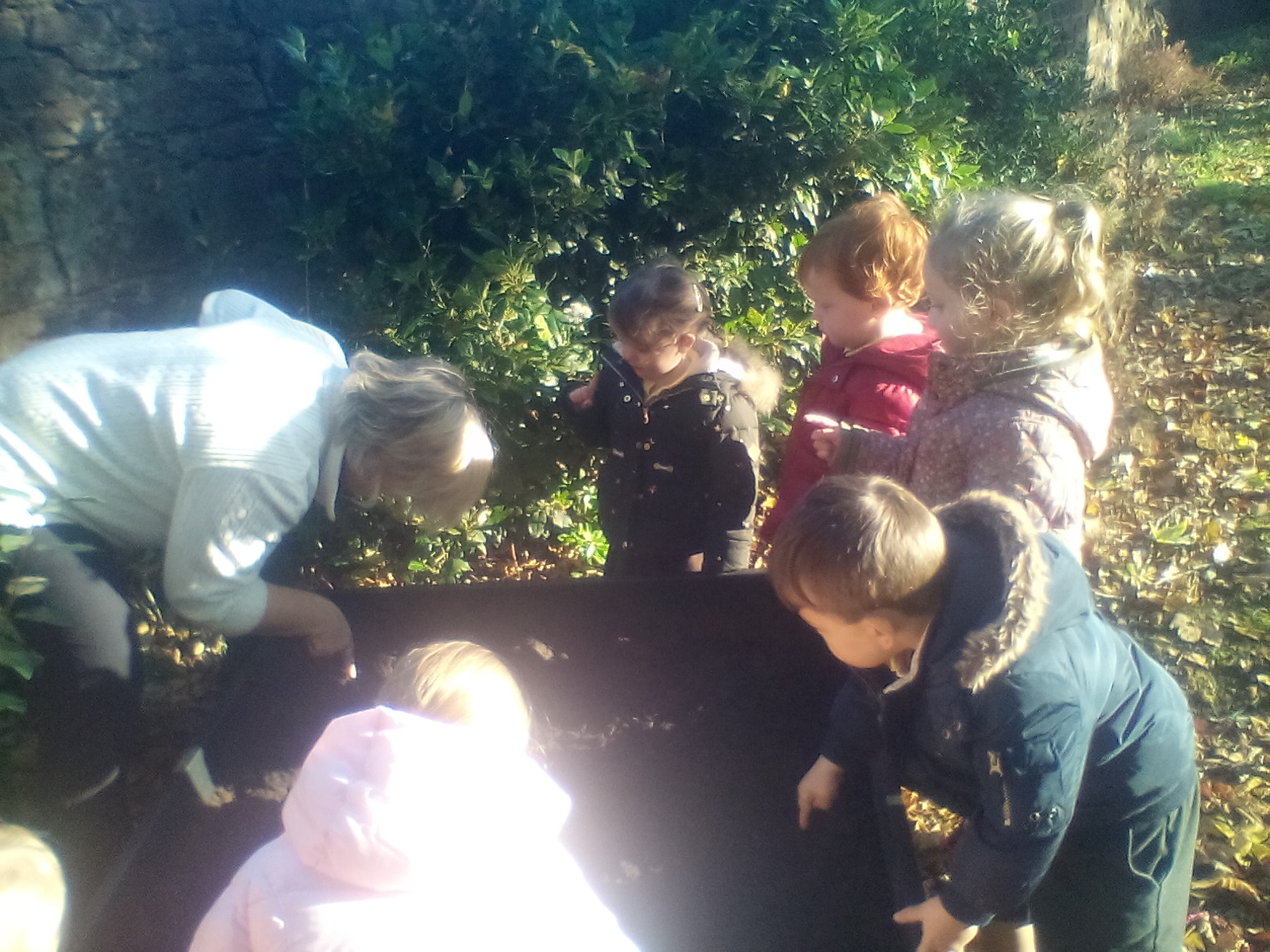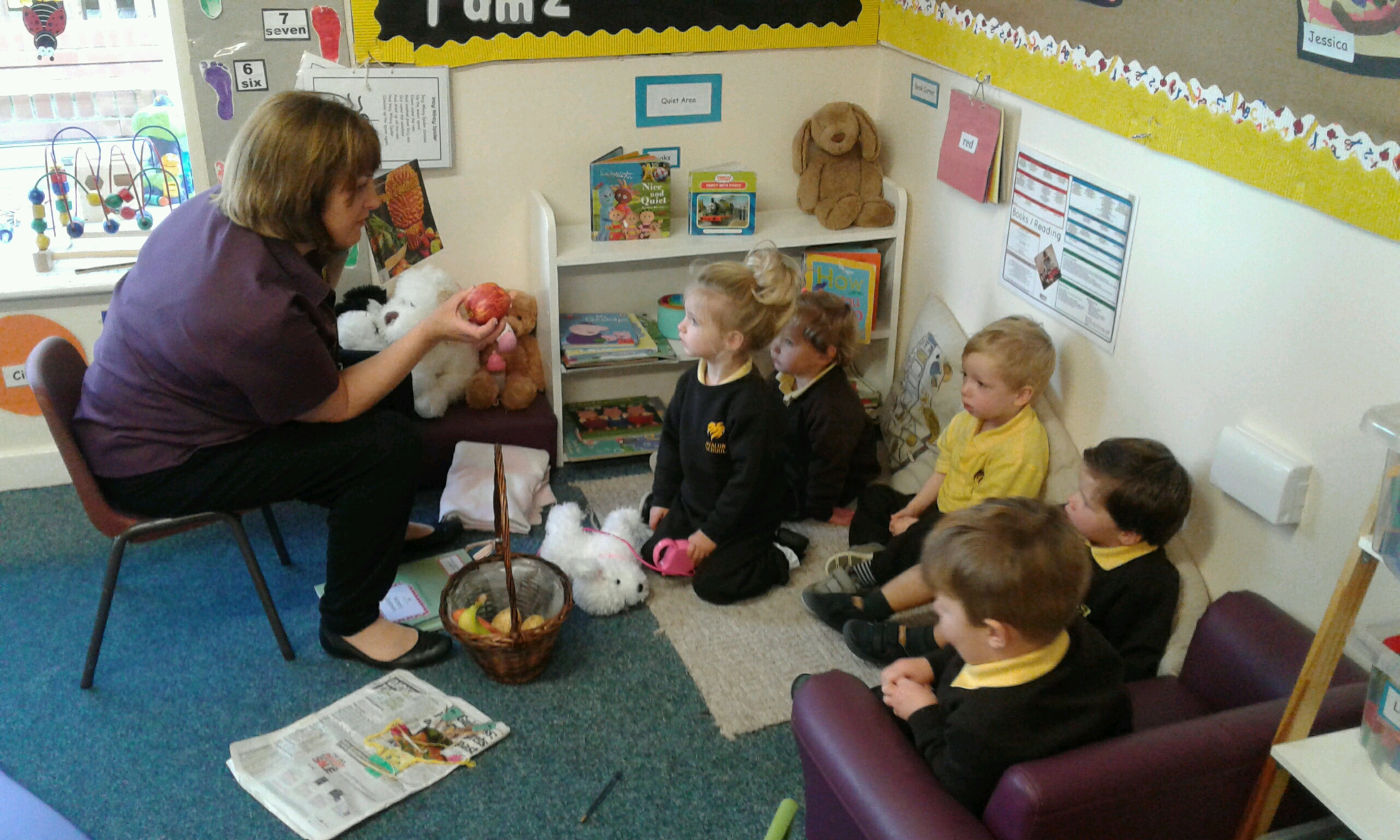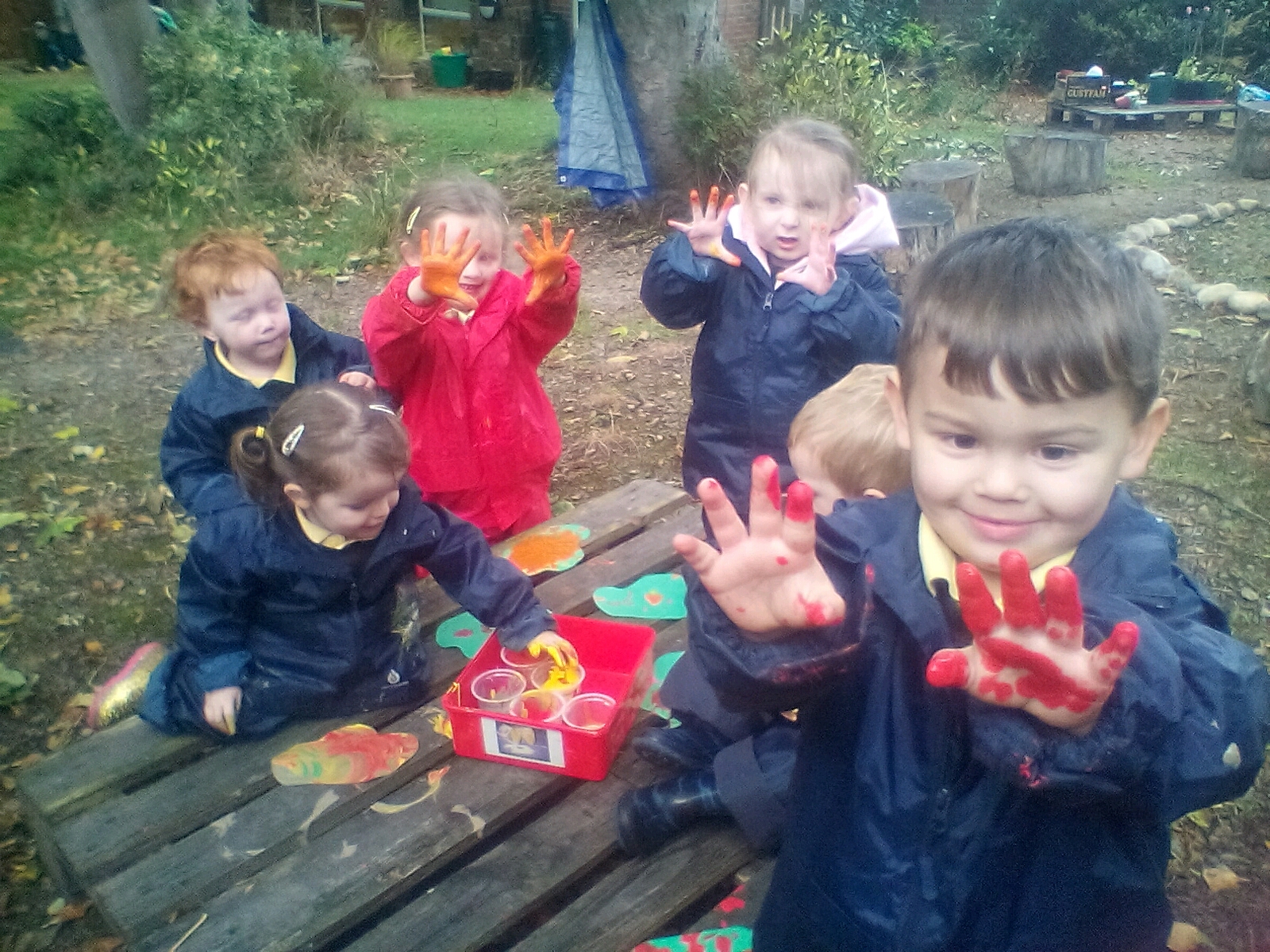 Discoverers
During the first few weeks of term we have been getting to know each other and the children are now settled into their new room. The Discoverers have been looking at family photographs and creating our own portraits and family mobiles.
Over the last few weeks we have been concentrating on Autumn, harvest and hibernating animals. We have been working together gathering outdoor findings, counting and sorting them and crating collages. We have been planting vegetables and flowers and then learning how they are harvested and the journey they take until they end up on our plates and in our houses. We have also been playing with small world animals, learning and understanding why they hibernate.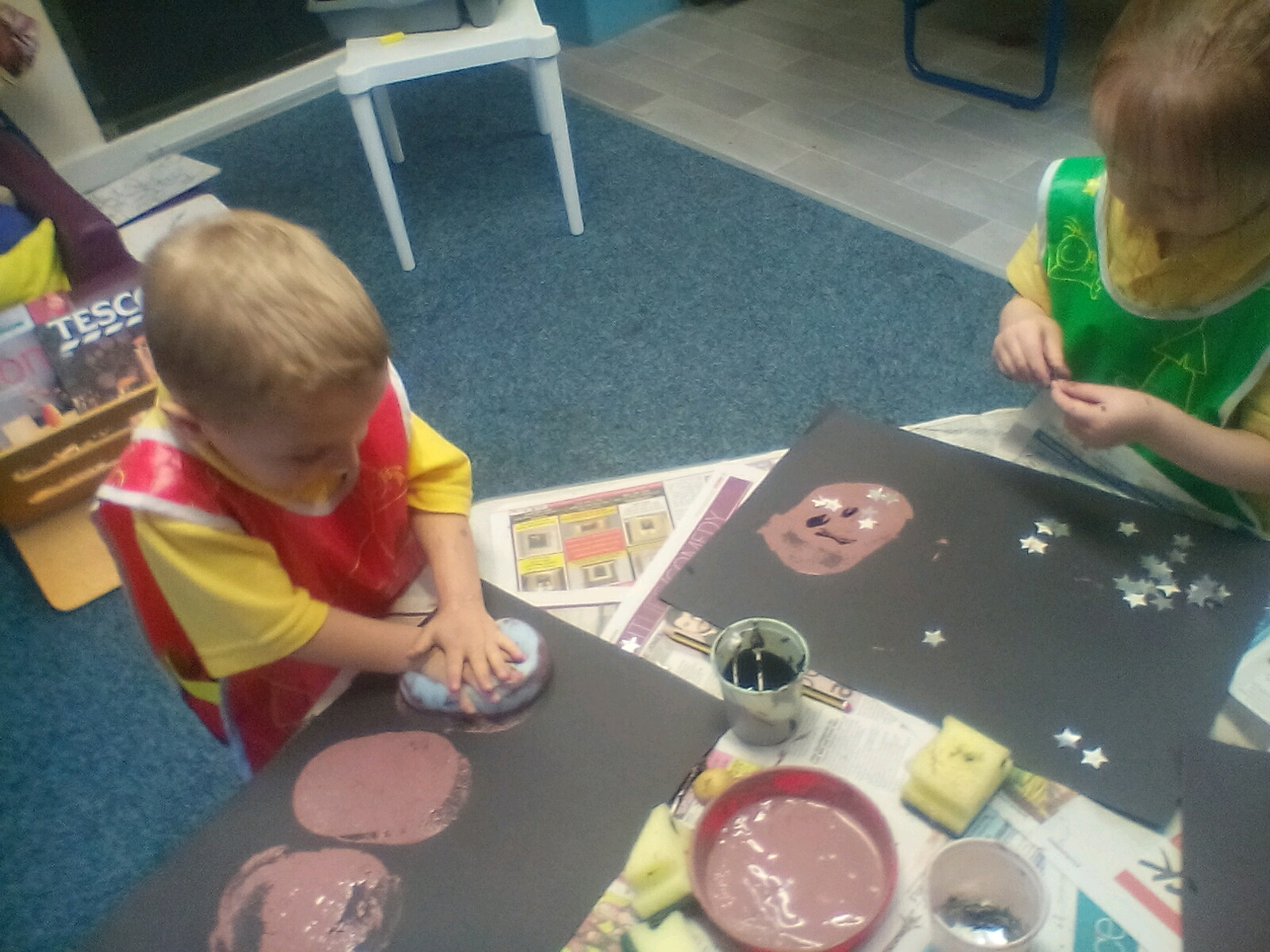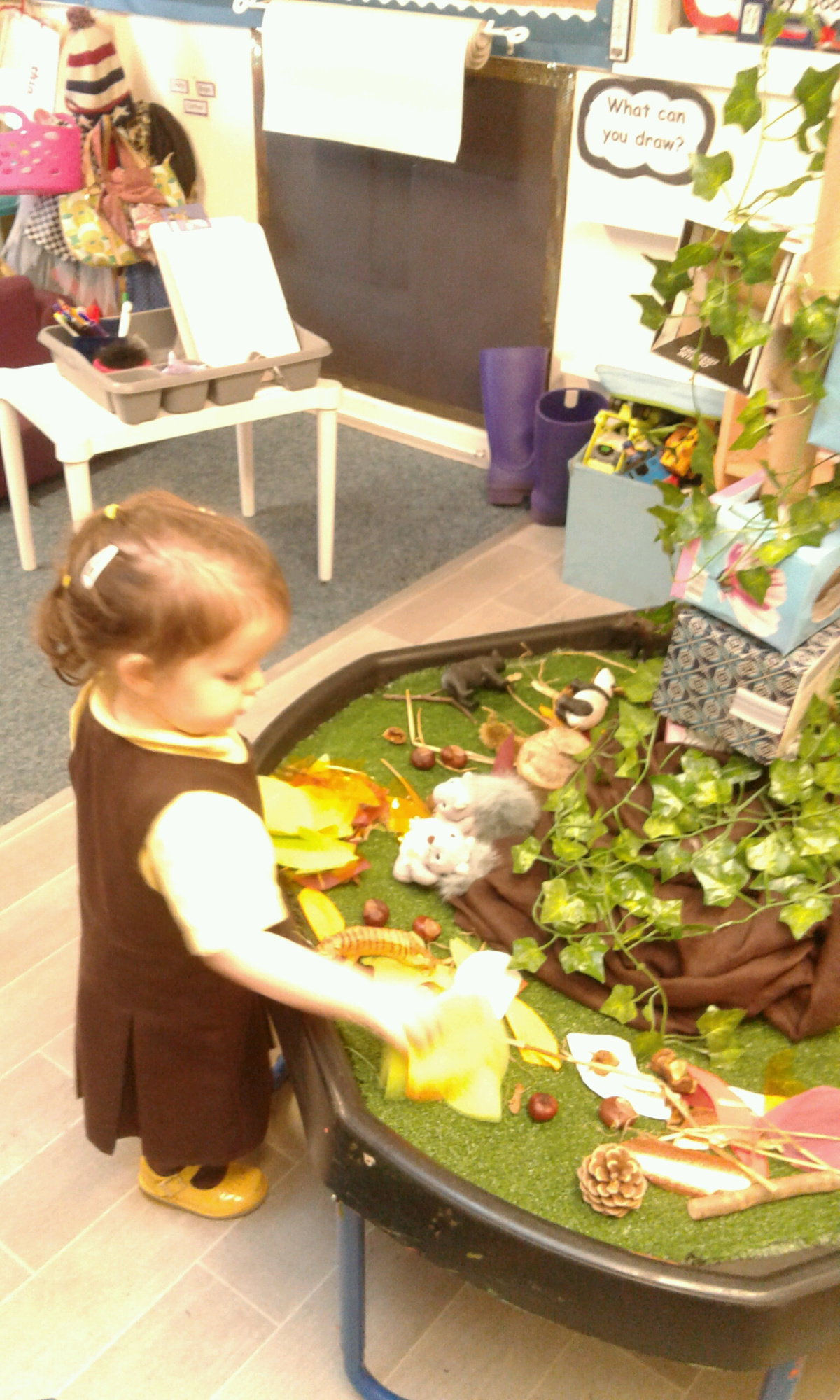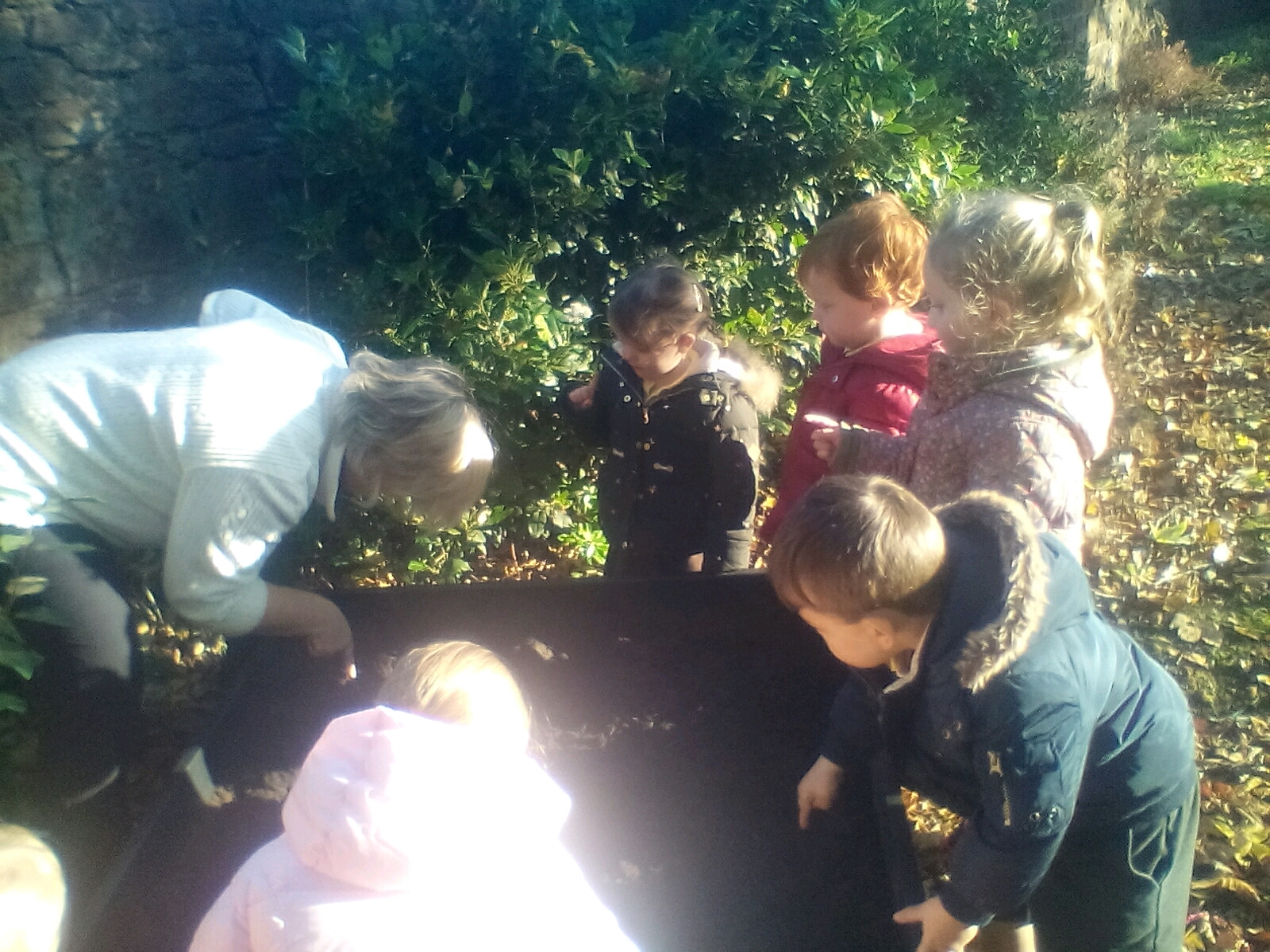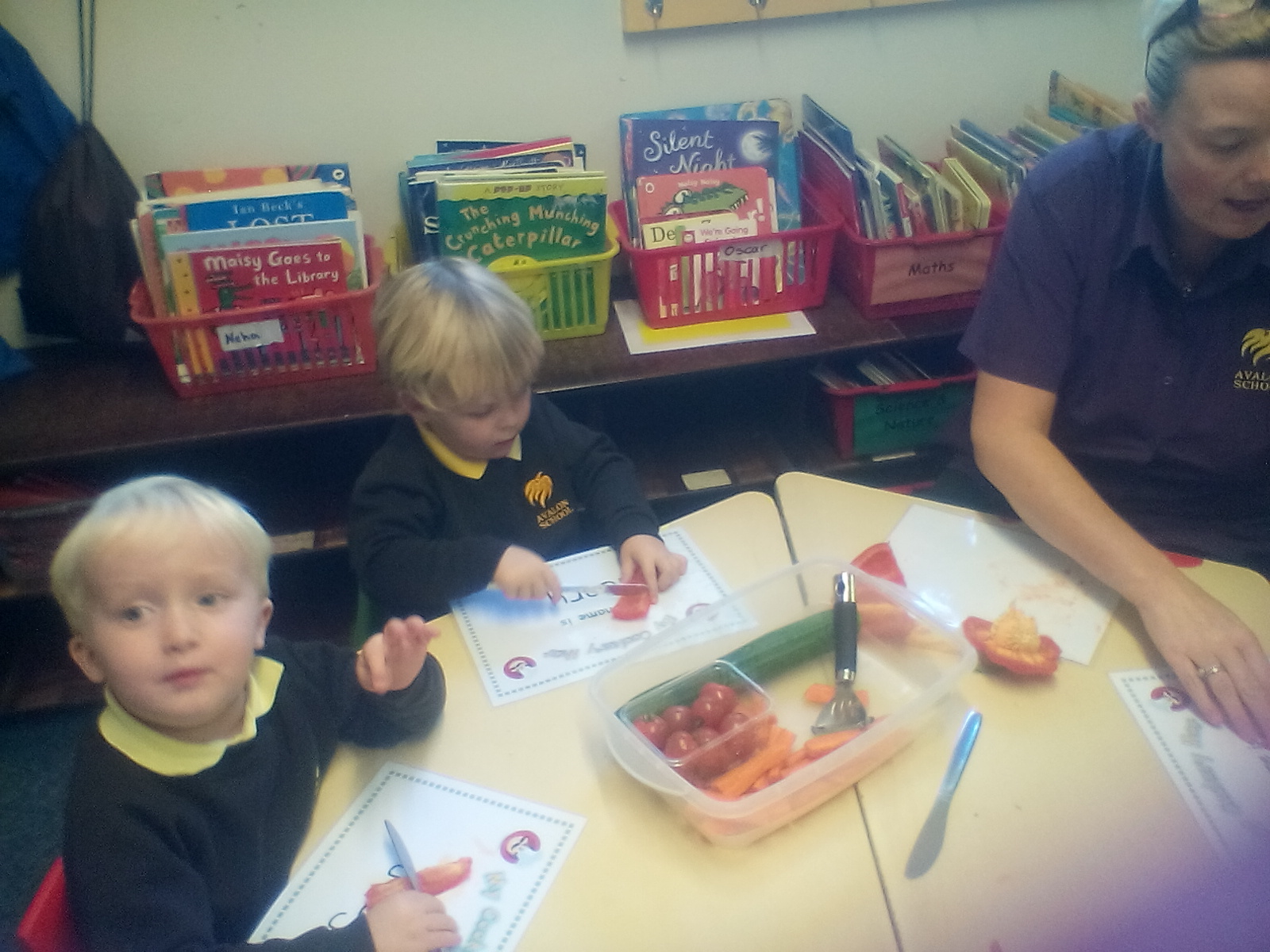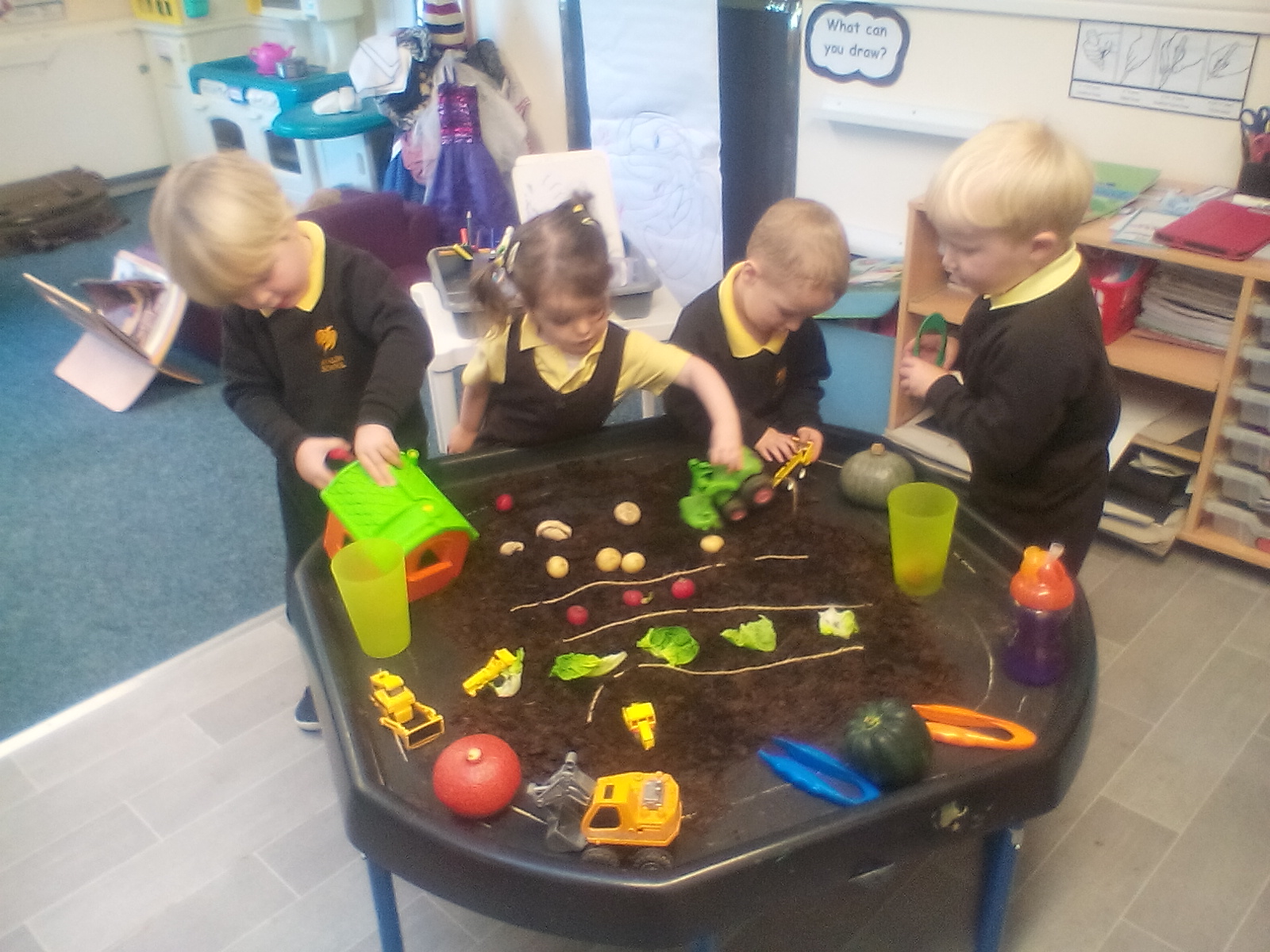 Stay & Play Sessions
This week parents have been invited to Nursery and Preschool for stay and play. The parents took part in many activities, fun was had by both children and parents. Thank you to those parents that attended.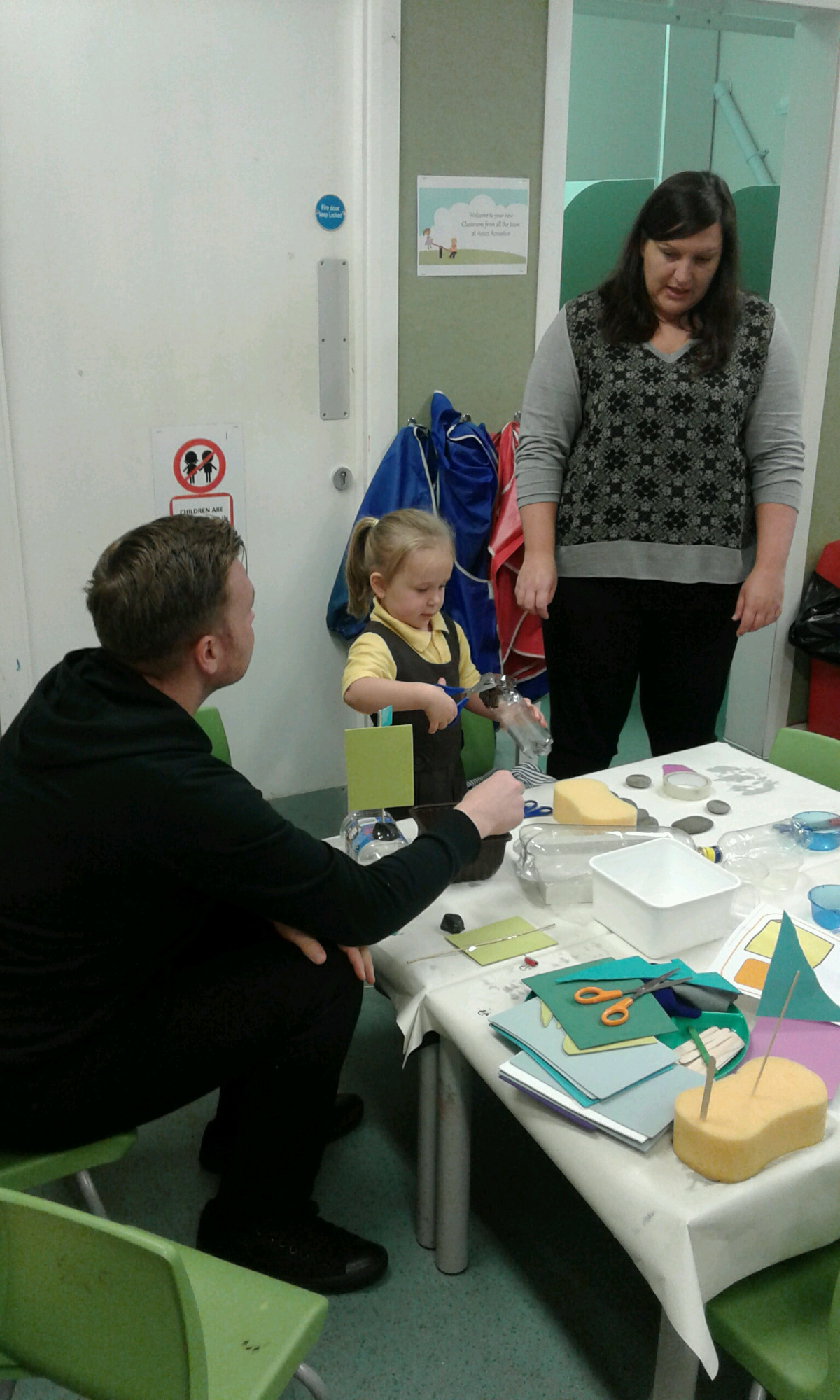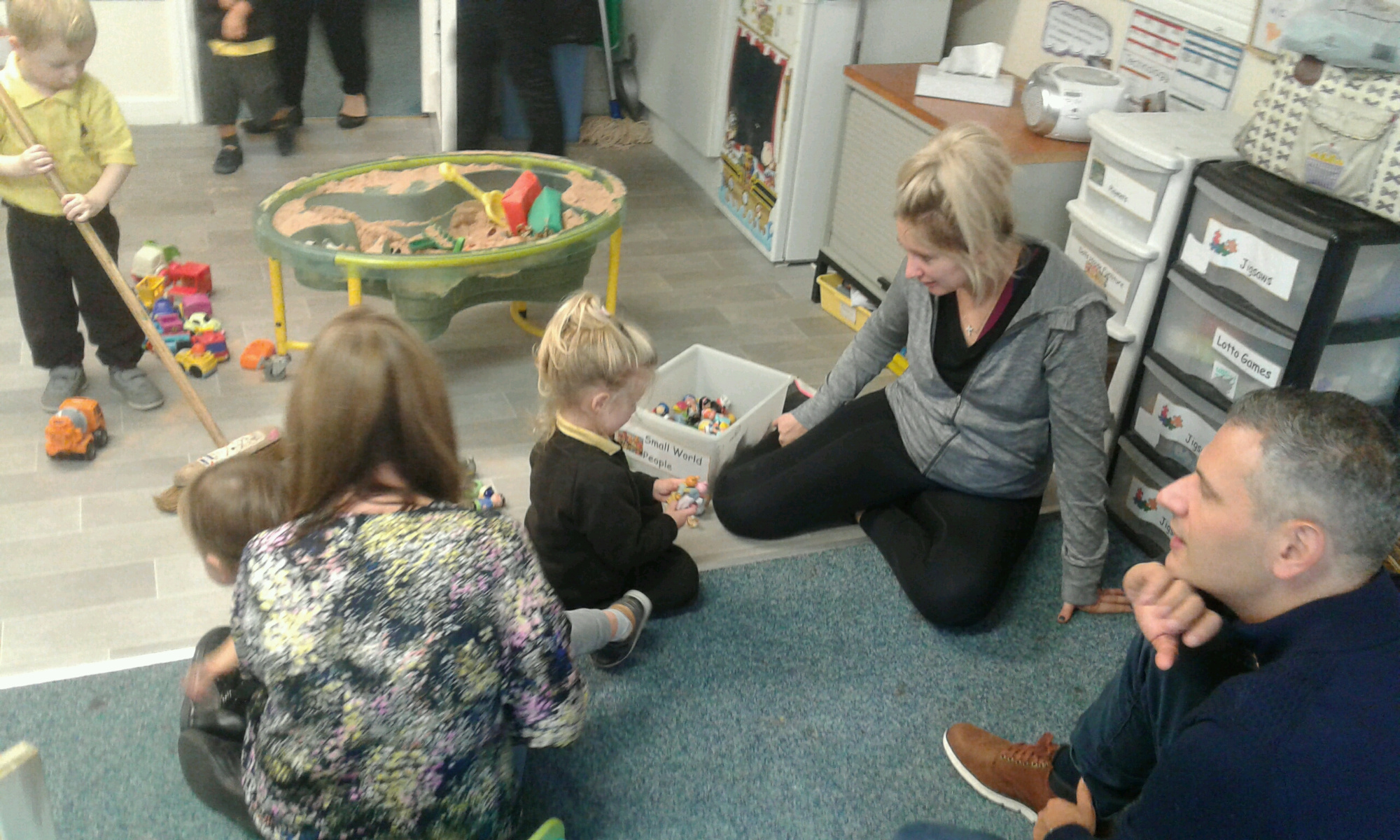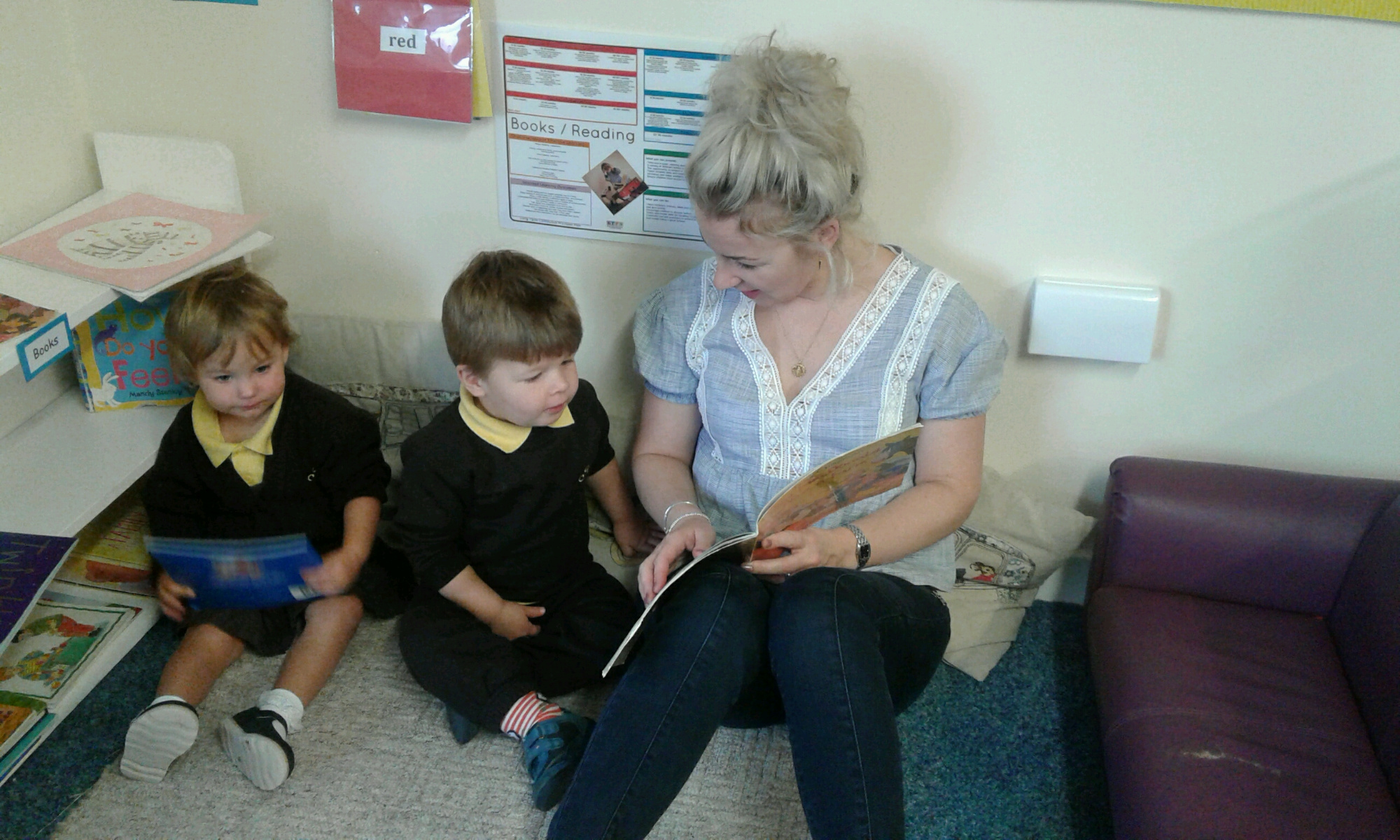 Pre-School Trip to Caldy Manor Care Home
The children visited Caldy Residential Home for Talk like a pirate day. They coloured pirate pictures with the residents and listened to pirate stories.
Both the children and the residents had a fun morning
Explorers & Discoverers Outdoor Learning
The children had fun building a shelter and enjoyed hot chocolate in it. The children then then made autumn trees before playing games and having snack outside.