Nursery & Pre-School News 2017-2018
Click on the photograph album on the right hand side of this page to see our nursery children in action and read about our exciting activities in our class blog below.
Discoverers Week 26th Feb - 2nd March
The Discoverers have had a busy week! The children have been enjoying carrying out small tasks by being 'tea makers' for our construction workers.
We have also been checking the stock by encouraging the children to use tally charts.
The children have been enjoying the snow and dressing up for World Book Day!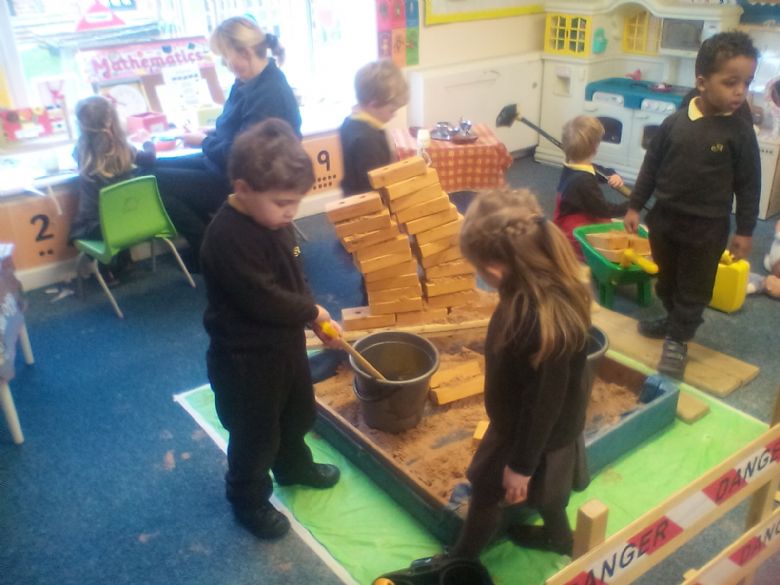 Explorers Week 26th Feb - 2nd March
This week we had a flurry of snow! We had great fun building snowmen and it was the first time some children have experienced snow.
We have been learning about baby animals and how they are cared for. We also had some fabulous outfits for World Book Day and our Year 6 pupils very kindly came to read to the nursery children.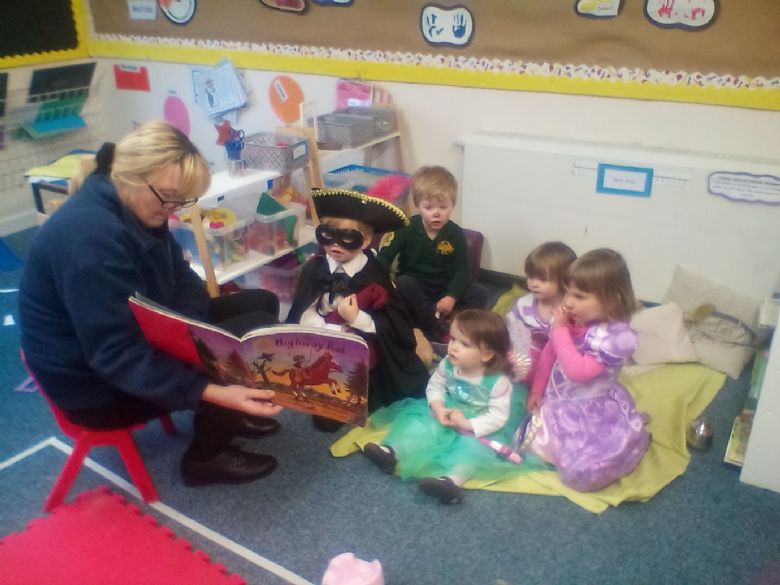 Chinese New Year
We have had a special visit from Mrs Owen to talk to the children about Chinese New Year.
The children have all enjoyed learning about the Chinese culture including dressing up in traditional clothing and sampling some Chinese food.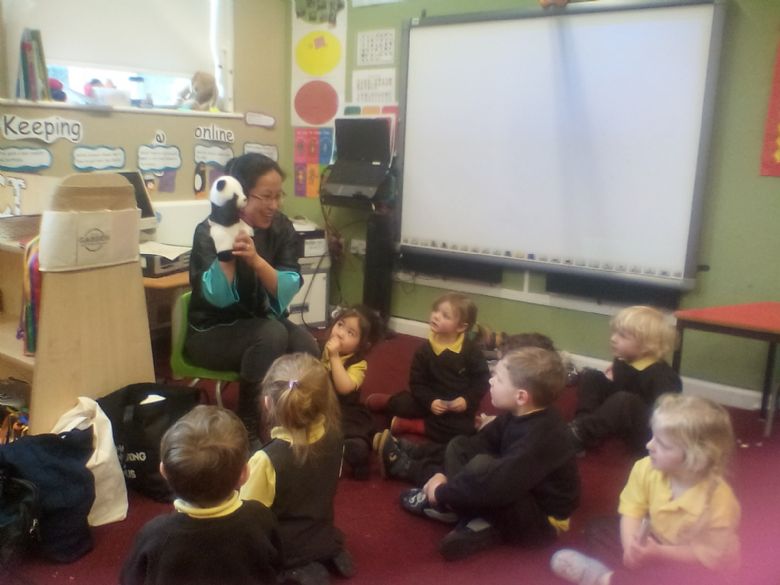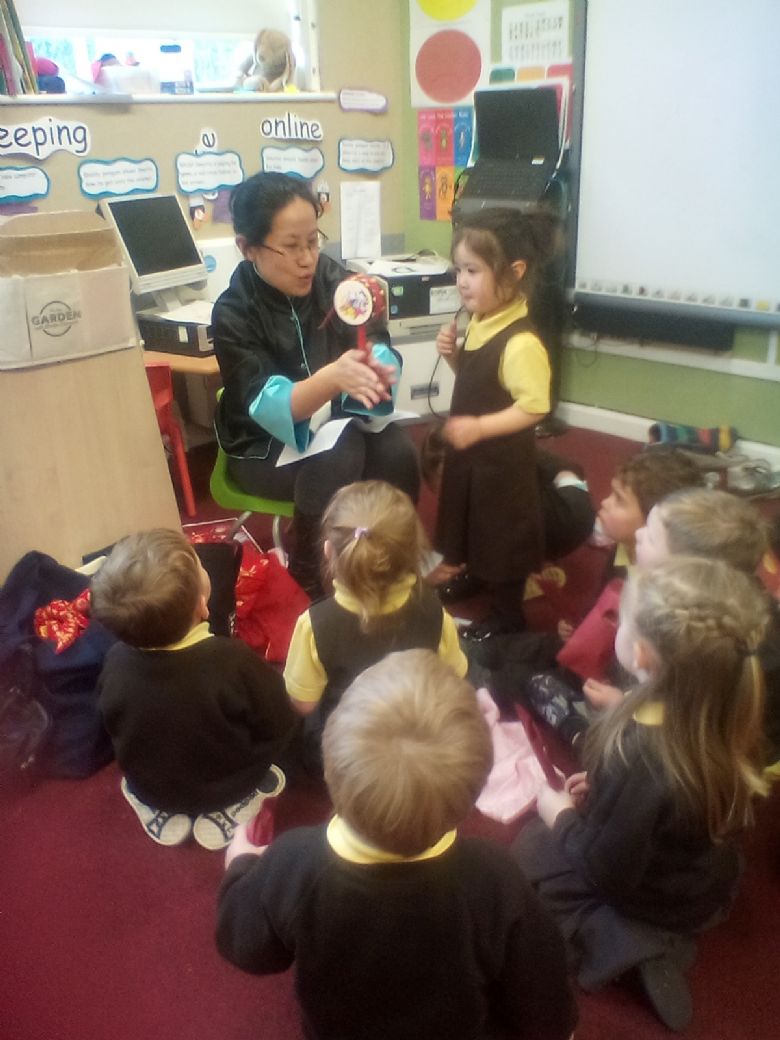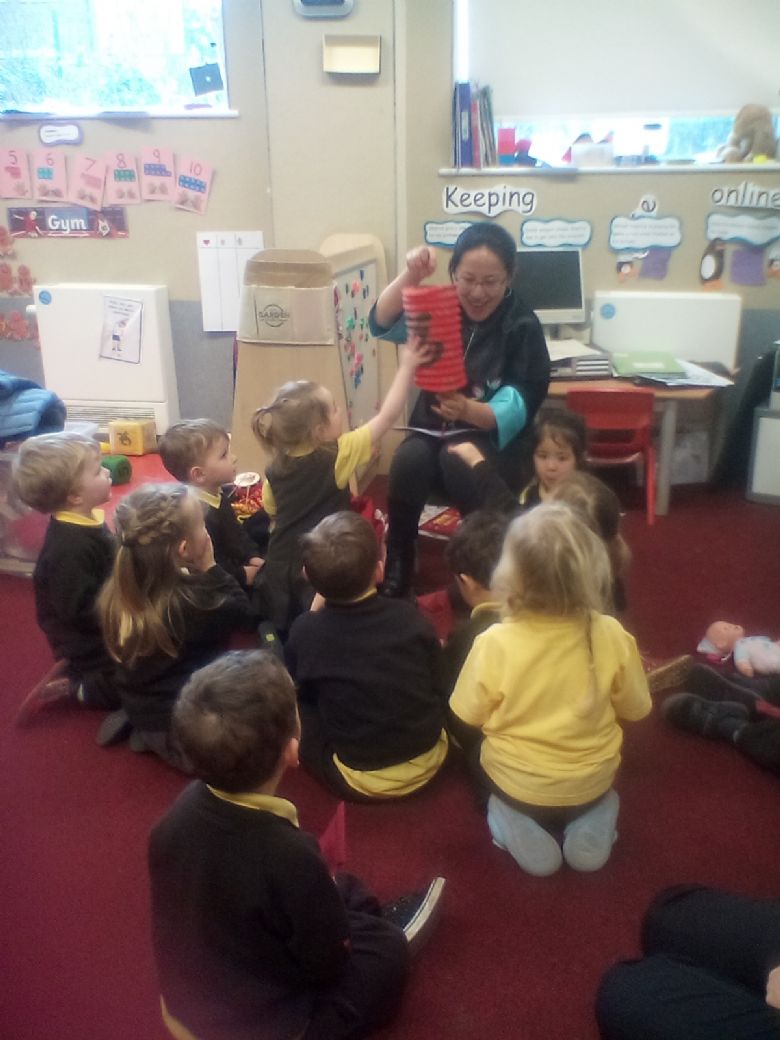 Explorers Pancakes and Valentines Day
The Explorers have been enjoying a week of celebrations. On Pancake Day the children chopped up fruit and squeezed lemons to make juice. They all loved drizzling the honey on the pancakes!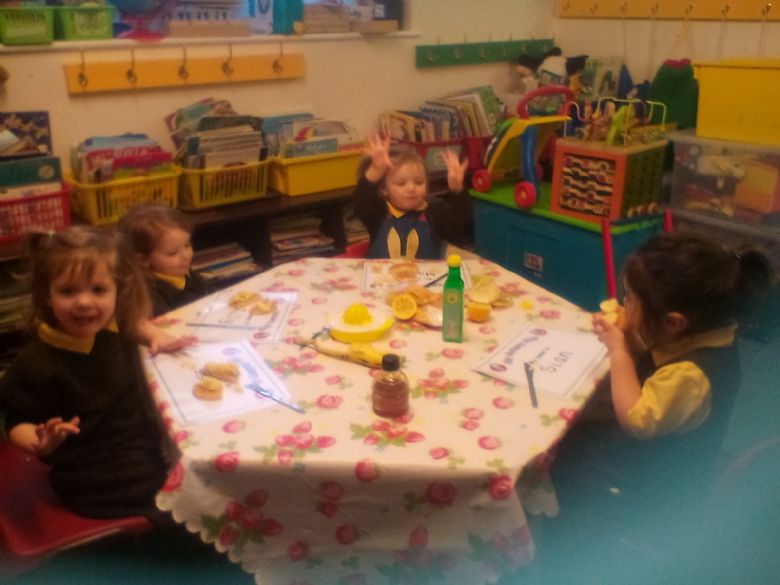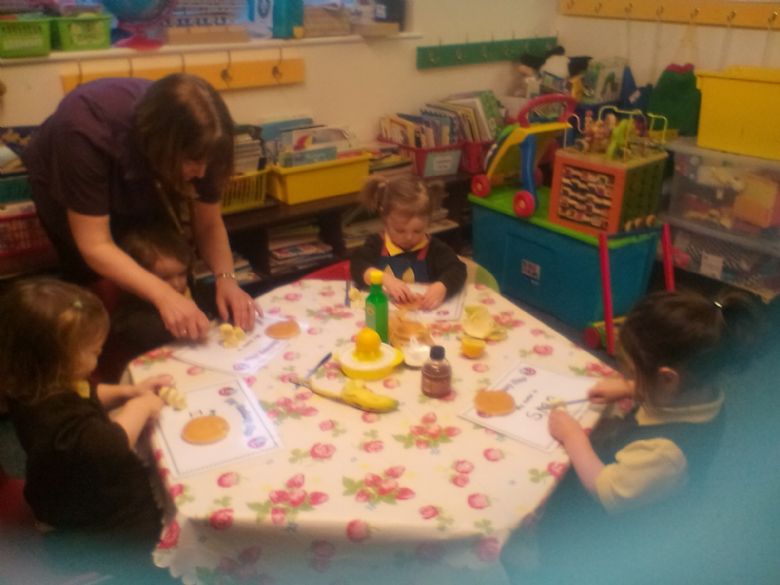 We have also been making Valentine's cards for someone special. We have been chatting about who is important to us and how much we love them.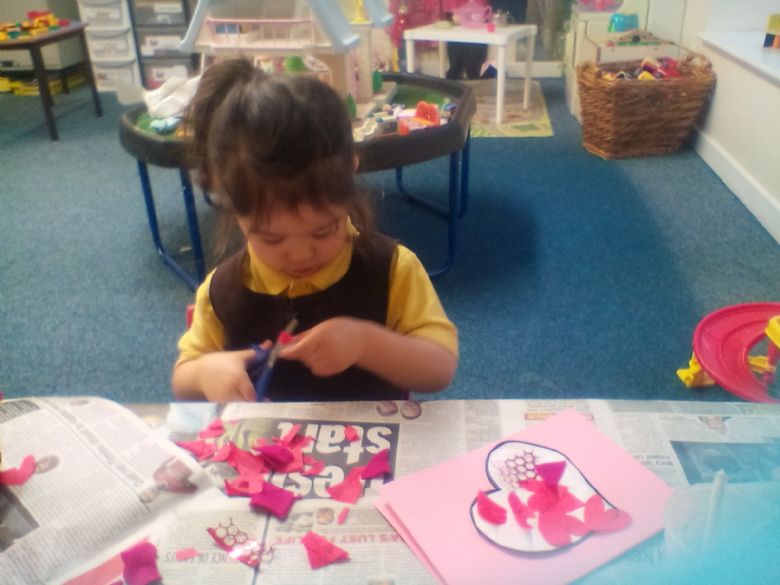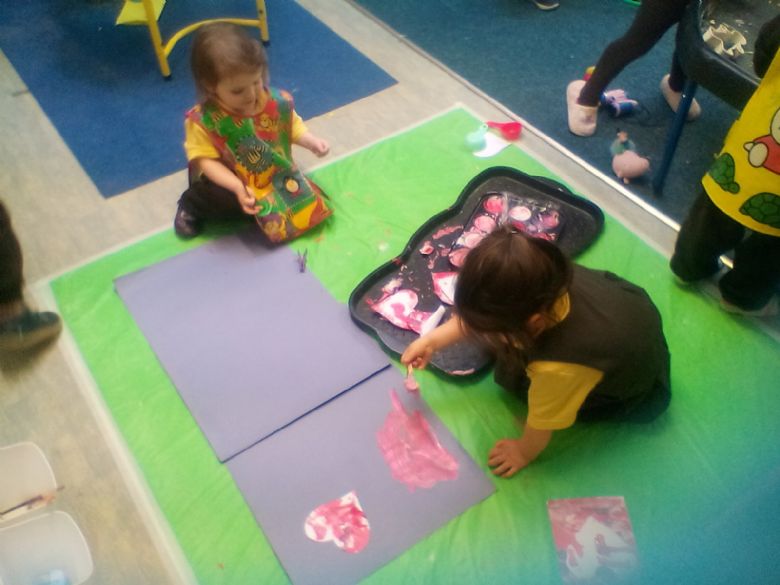 Explorers January 2018
Week 1
We have kick started the new year with a nursery rhyme topic. The Explorers children have been busy creating twinkly stars for our lovely nursery rhyme display. All the boys and girls have been joining in with the actions to 'Twinkle Twinkle'. It's a firm favourite!
Week 2
Our nursery rhyme of the week has been 'Miss Polly had a Dolly'. We have been busy looking after Dolly while encouraging turn taking and sharing of props and resources. The Explorers have also been counting out Dolly's clothes while pegging them out. They have all thoroughly enjoyed the role play. Who knew we had so many doctors!
Week 3
This week The Explorers have been busy marching! The children have been singing The Grand Old Duke of York while dressing up and marching up and down the steps. They have also been distinguishing the marks they are making with sponges and finger painting soldiers to march up our hill!
Week 4
The children have turned into little sheep this week! We have been learning how sheep are cared for as well as dressing up themselves. The children have been getting messy with shaving foam while using tools to make fluffy sheep patterns. Practitioners have also been supporting children how to count sheep during small world play.
Week 5
It's been Jack and Jill week for the The Explorers. We have been talking about how Jack and Jill may have felt after they had fallen down the hill. The children came to the rescue with the doctor's set! They have loved walking up and down our very own hill in the classroom which will further develop the children's gross motor skills. They have also enjoyed using simple nursery rhyme software on our ICT tablets.