Oaklands Residential 2018
Year 6 trip to Oaklands, Llanrwst
Oaklands residential 2018
From Mrs Kililiku
We've just returned from our day out to the nearby disused slate mine- what an adventure we had. After a glorious hike up a majestic hillside and through a magical forest, we arrived at the entrance to the mine. Following in the footsteps of the miners, we explored and crossed many hidden mysteries: chambers, waterfalls, lakes. Two lakes were crossed, one by boat and one by zipwire as we walked and clambered from the Floor One to Floor 6. The children were fascinated to learn about the life of the miners, seeing many artefacts left behind by the miner such as a dressing knife, a jumper and even a 100 year old hobnailed boot. We now know how to mine and slice slate. Imagine being a 5 year old boy, working in the mine every day. His job? To control the gate- to which he was tied in case he tried to run away! The children were fabulous- they listened well, looked after each other, demonstrated leadership skills and even rescued a small frog from inside the mine.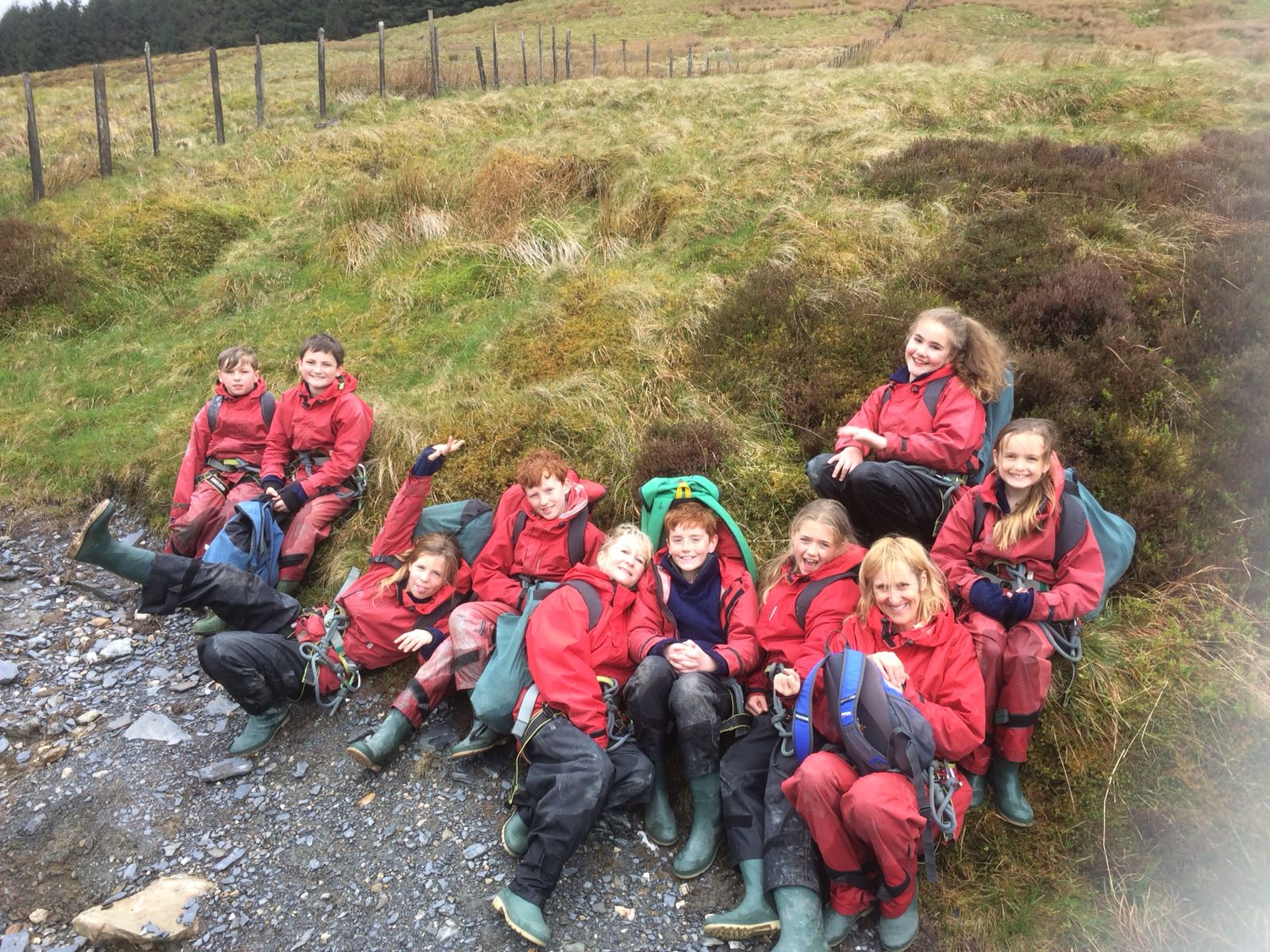 Wednesday 5pm update
Good afternoon everyone,
We're back – sweaty, muddy and wet, but we're back!. What an experience down the mine! Well done to everyone who braved the dark and damp mine (especially Mrs McGregor who, it would be fair to say, was not exactly looking forward to today's trip!) There was a boat ride, a waterfall climb and even a zipline which all children managed. An exciting evening of entertainment is planned for the children but not before the essential drying of their kit and the necessary preparations for tomorrow and, of course, hot showers.
There's homemade meatballs with pasta, garlic bread and salad for dinner which is EXACTLY what you need after a full day's exercise.
We'll send some photos shortly but all are well – a little tired but having great fun. We are very impressed with their confidence and teamwork and they are a real delight.
Wednesday 11am update
Good morning everyone
Although it's a little overcast today, we have an amazing day to look forward to! The children will be treated to a visit to the Rhiwbach slate mine where they will spend the entire day. Wearing our waterproofs, harnesses, helmets and headtorches, we will set off into the mines at around 11.30am. Whilst in there, our fabulous instructors Andy and Gethin will tell the children all about how the mine was created and how it developed over the years. The plan is for the 2 groups to meet for lunch at one of the deepest points of the "dry" mine which is about 250m below the surface. Inside, we have a boat ride, a zipline and even a climb up a waterfall up a mine shaft. It is a very long and memorable day and, when you include the 3 mile hike there and back, an exhausting one.
For those that are interested, here is a short history of the mines we are visiting https://en.wikipedia.org/wiki/Rhiwbach_Quarry
We'll send some photos of the preparations shortly.
More later
Mrs Kililiku, Mrs Brew and Mrs McGregor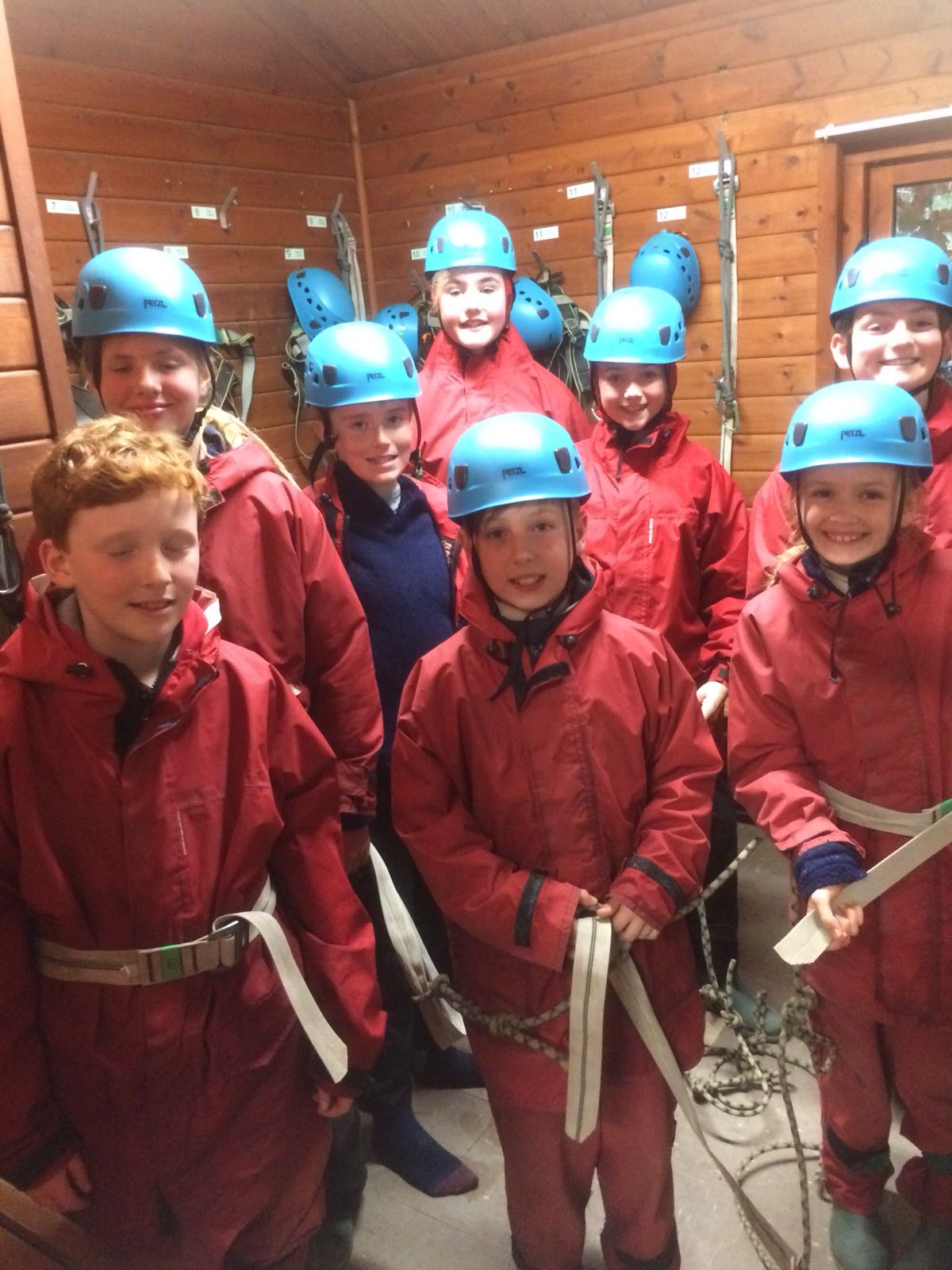 Wednesday 7.30am
Good morning everyone!
The children slept really well last night. It was shortly after 11 when the final voices faded but they were up bright and early this morning. The boys, believe it or not, were all up and about by 7, having made their beds and were all in one room chatting when Mrs Brew did her rounds. The girls, on the other hand, were all still fast asleep at 7.30!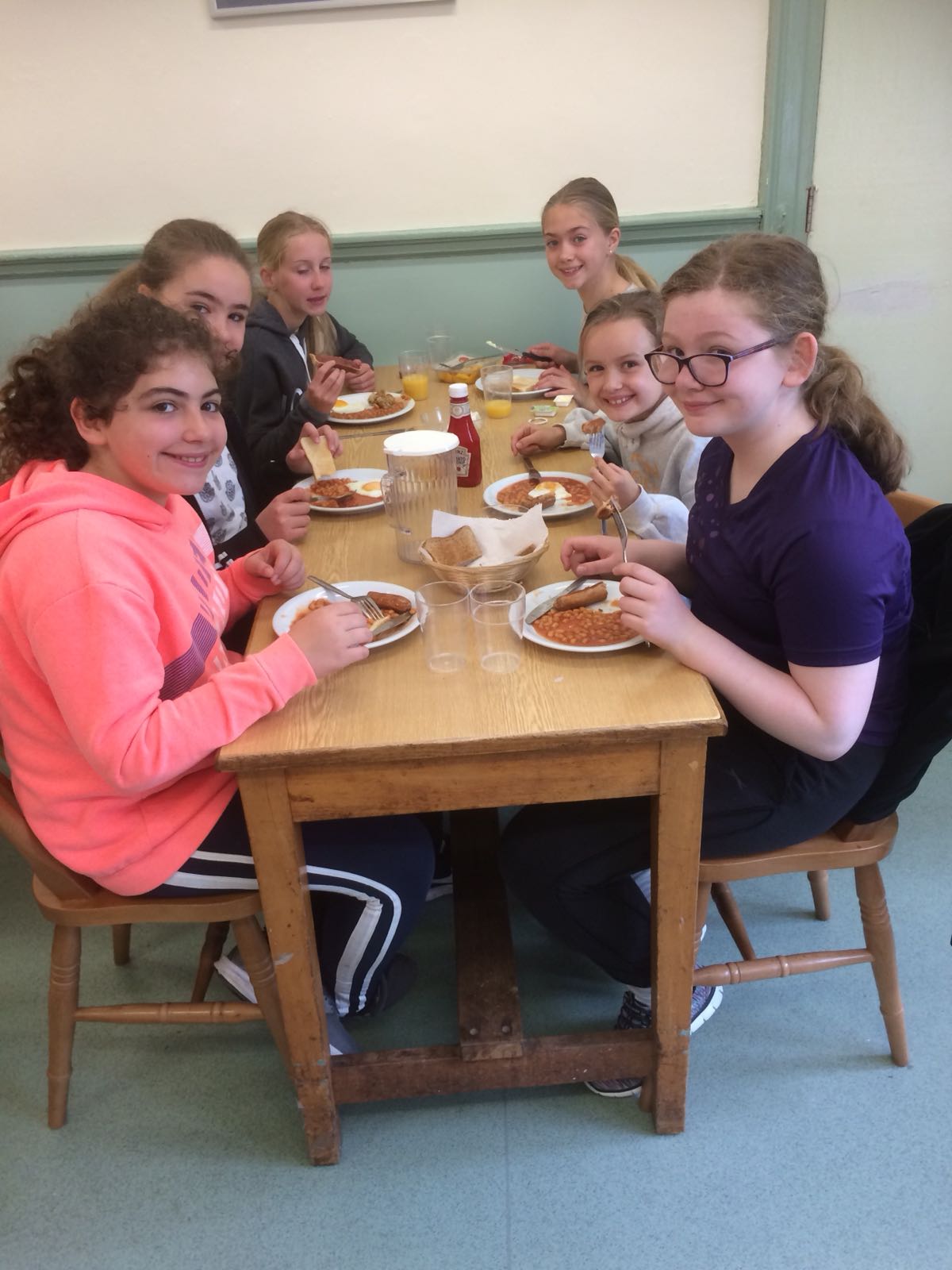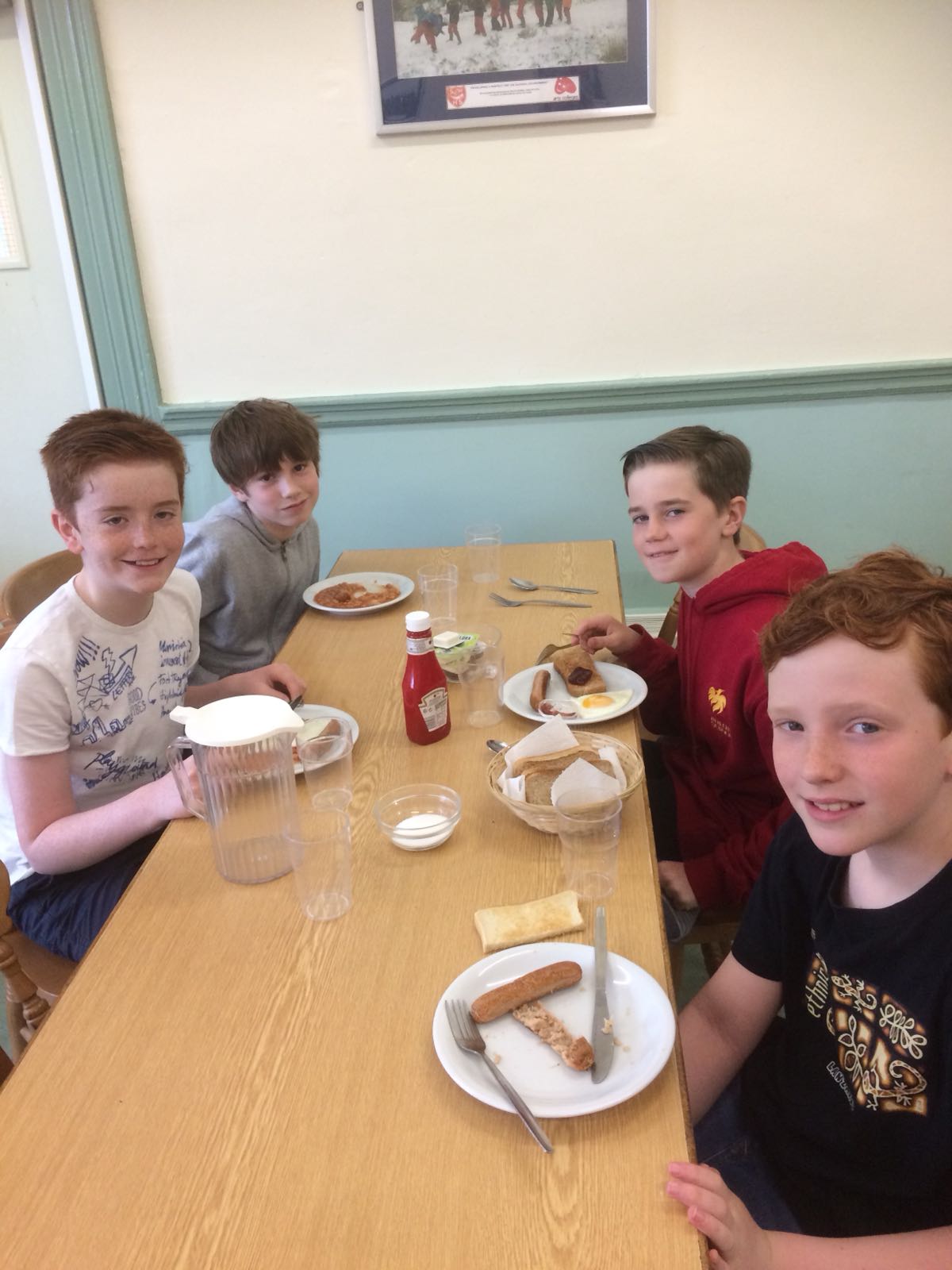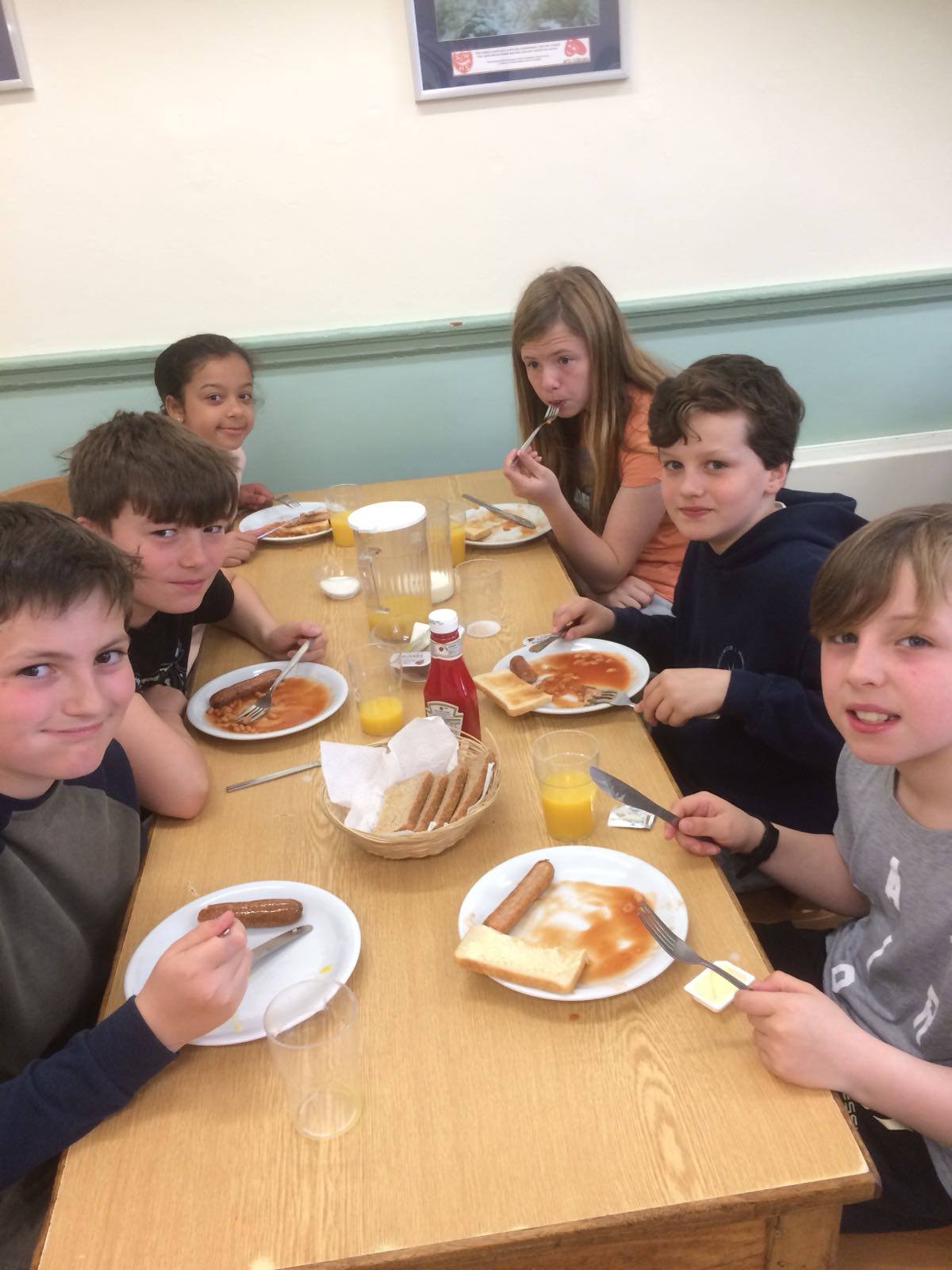 Mrs Kililiku, Mrs Brew and Mrs McGregor
Tuesday update
photos from today are here or click on the right hand side of this page.
Finally, they are all asleep so a little catch up from today.
A wonderful day in the company of our year 6 children. Leaving Avalon after saying our goodbyes was hard but we knew we were in for a fantastic trip. It took about 1 ¾ hours to get to Oaklands and most of us chatted to our friends on the way.
On arrival we were given our kit and after a quick lunch, we were off into the countryside. One group went on a hike, taking it in turns to read the map and guide the group over hills, through forests and a lake. Parts of the forest were being developed and lots of new trees had been planted. The Welsh government plants a tree in every time a new baby is born in Wales and part of this initiative can be seen in this forest. The other group seemed to draw the short straw and got to go for a "walk" which basically involved crawling through muddy, wet tunnels! One of the best quotes of the day was "there's not a bit of me that's not wet!"
On arrival back at Oaklands some of the children were dismayed at having to make their own beds. Some of them even told the instructors they had never made their own beds before but we were certain that wasn't true! Part of the experience of the trip is having little "jobs" to do such as laying the tables for dinner, sweeping the dining room floor, filling the water bottles, handing out the snacks etc. all part of their development.
Dinner was burgers and chips with salad and was well received by all.
It is lovely to see the children taking leadership roles during the trip and never more so was this apparent during the evening dingle. Blindfolded, the children have to make their way in 2 teams around the woods holding on to each other and a piece of rope. It taught them a lot about themselves and, needless to say they got soaked again!
It's the mining day tomorrow as it is set for overcast with some showers. We will be in the mine from about 11 – 4 and our lunch spot is beneath directly 250m of solid rock!
Its lights out at the moment and its all quiet…..ish!
More tomorrow!
Mrs K, Mrs Brew and Mrs McGregor.