Black Belt in Taekwondo
P K-N (Year 5) awarded Black Belt in Taekwondo
P K-N in Year 5 has been awarded a prestigious Black Belt in Taekwondo, the Korean martial art that is now practiced around the world and one of the Olympic sports.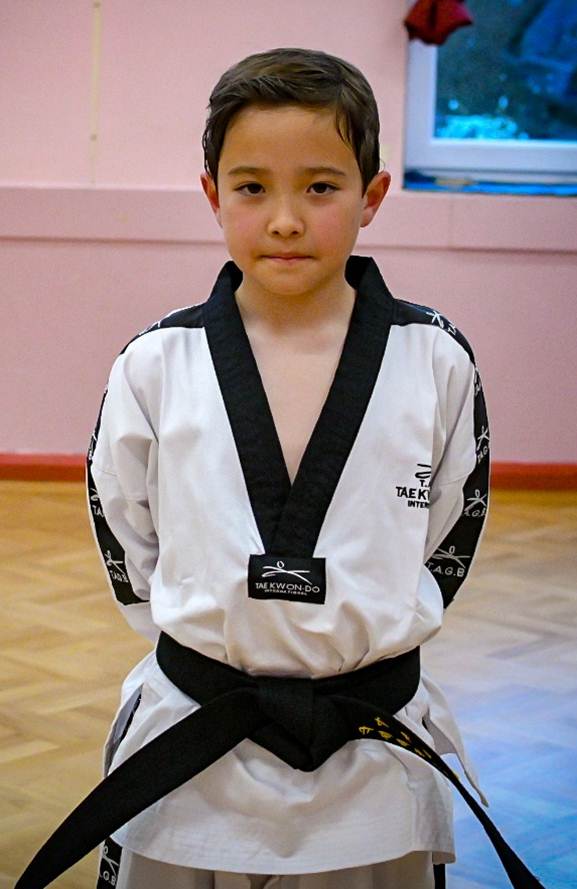 Last weekend he travelled to Bristol for the National Black Belt exams and convinced the tough judges that he was worthy of wearing the black belt. As well as skills in self-defence and sparring, he needed to show that he knew about the philosophy, history and language of Taekwondo.
P K-N has been practicing Taekwondo for only three and a half years - the shortest time it takes to reach black belt level - and is currently the youngest black belt in his club. He has also competed in the English, British and World Championships in recent years.