Netball Tournament Winners!
Team Avalon champions of the Chadwick Cup.
Netball Tournament - 9th February 2017
Mrs Brew and a team of 8 girls from Year 6 and Year 5 travelled to The Oval in Bebington to play in the annual Chadwick Cup, which is organised by Prenton Prep.
The team played 4 games on the run and everyone played their part. The girls were delighted to beat Redcourt 6-2, as theyhad watched them play against Kingsmead and could see they were going to be tought to beat.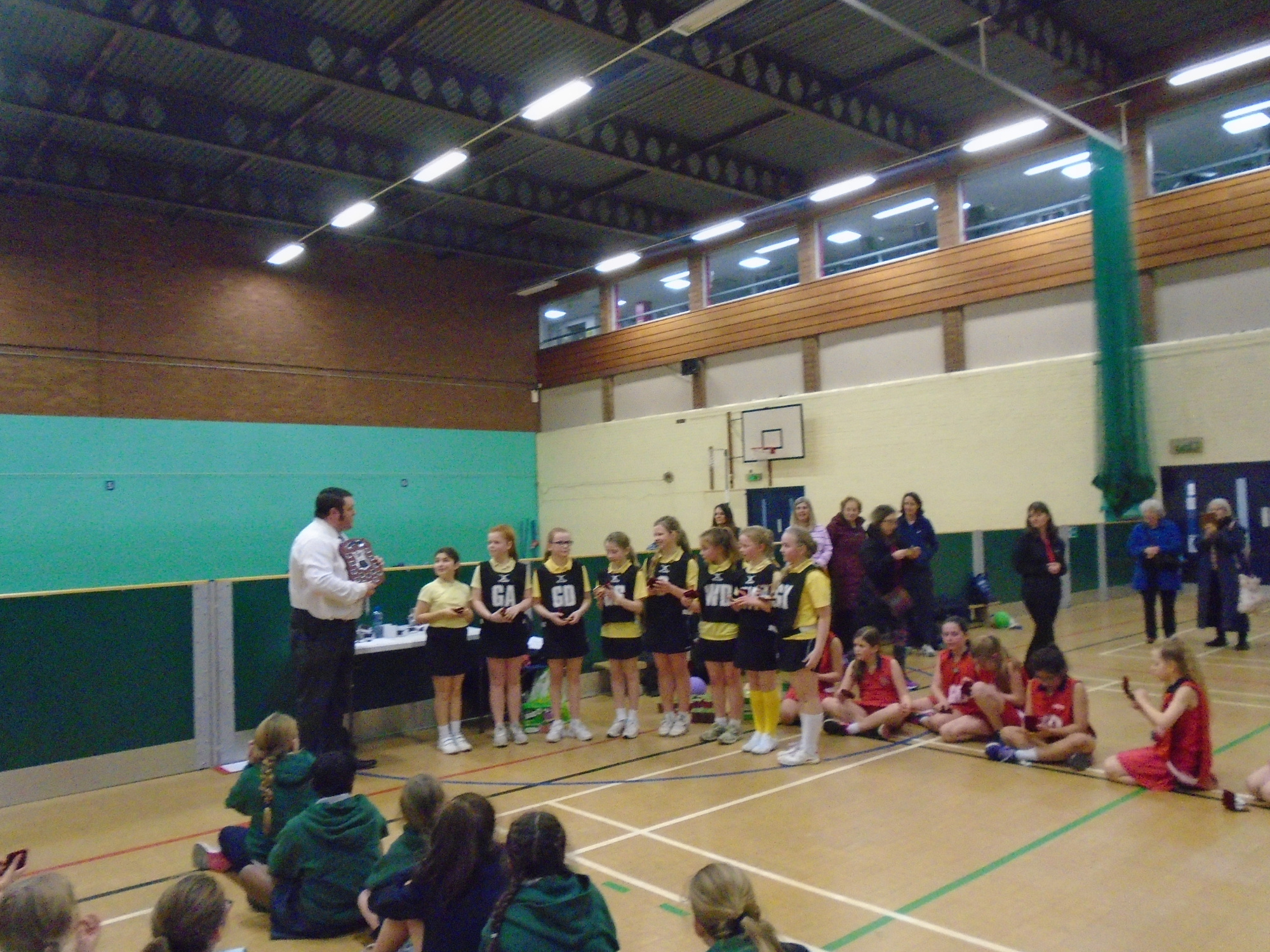 The team then played against Birkenhead High School Academy who won last year. The girls were a little anxious to start with, but were delighted that our shooters pulled through and we won 5-2. Through excellent defence and sheer determination, the team managed to frequently get the ball down to the shooters which enabled them to continue our winning streak. Team Avalon beat Kingsmead 7-0 and then in our final match, despite fatigue creeping in and nerves being tested to the full, we beat Prenton Prep 5-2.
A huge congratulations to all the team on the day and to their parents for their support. We are so proud of the girls, especially to those that have come to netball practice every week, rain or shine.
Well done girls!