Remembrance Day
Mrs Roberts and Year 2 lead the whole school in a special Remembrance Day assembly.
The whole school came together to share in a special Remembrance Day assembly lead by Mrs Roberts and the Year 2 children. Mrs Roberts explained why Remembrance Day was an important date for us to think about all the military personnel who have given their lives in wars, past and present, so that we can live in freedom, peace and safety.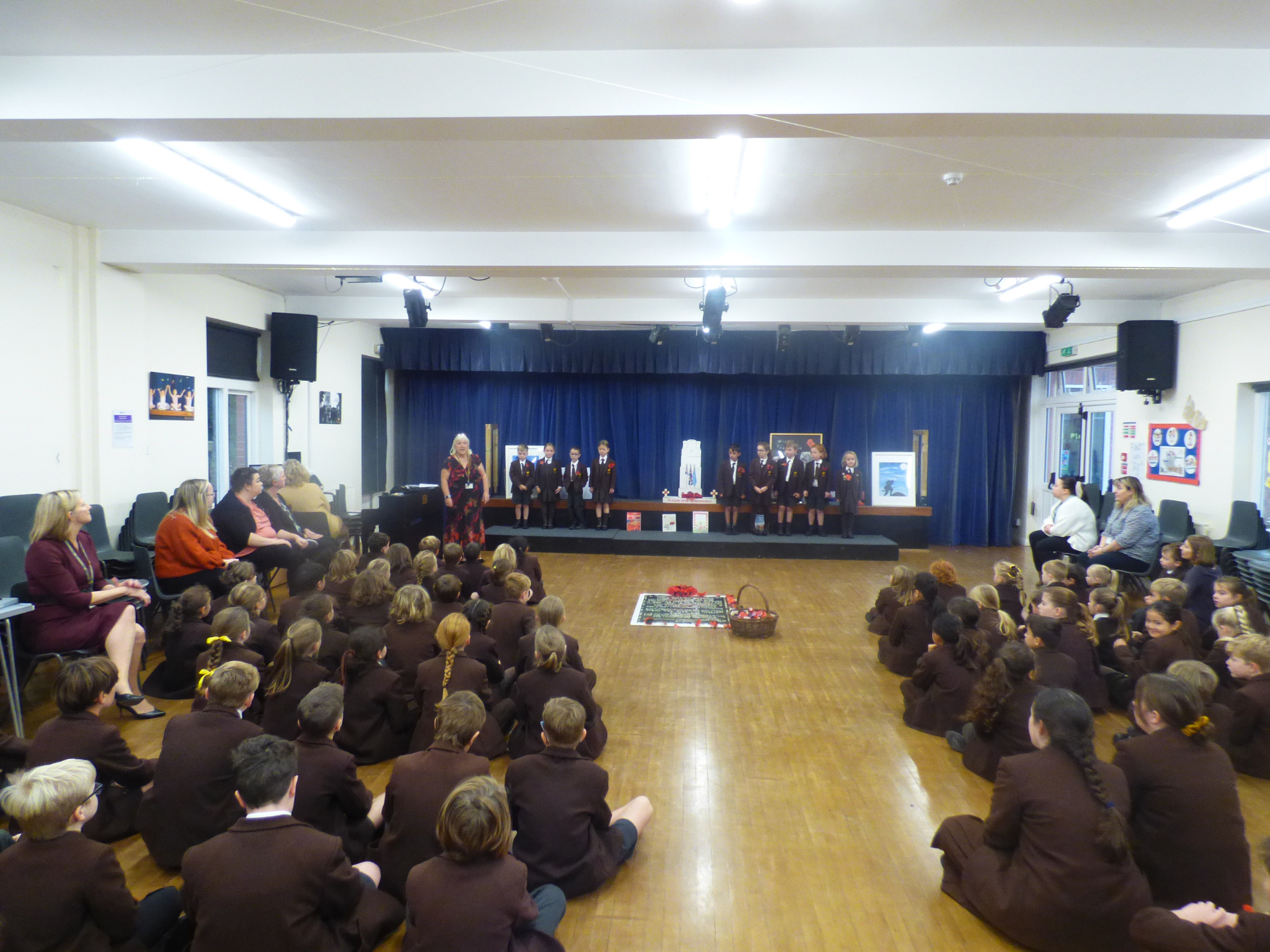 The Year 2 and Year 6 children shared poems reminding us of the sacrifices made, 'In Flander's Fields', 'One Thousand Men Are Walking' and 'The Inquisitive Mind of a Child'.
The assembly then observed a 2 minutes silent to reflect on what we had heard.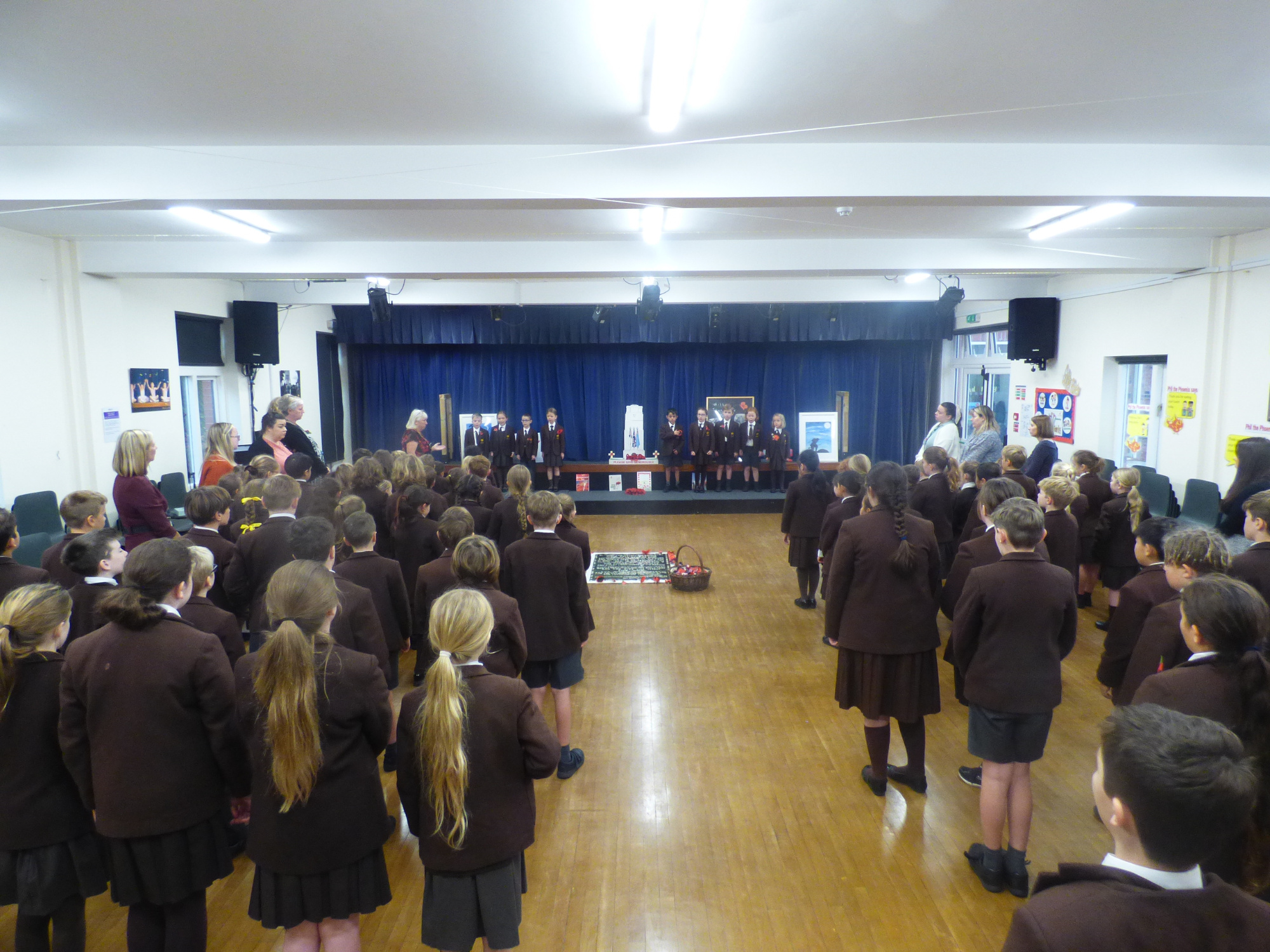 XF brought into school and shared with the assembly, his mum's military medals that she was awarded during her time in the army including a miniature set that XF is allowed to wear.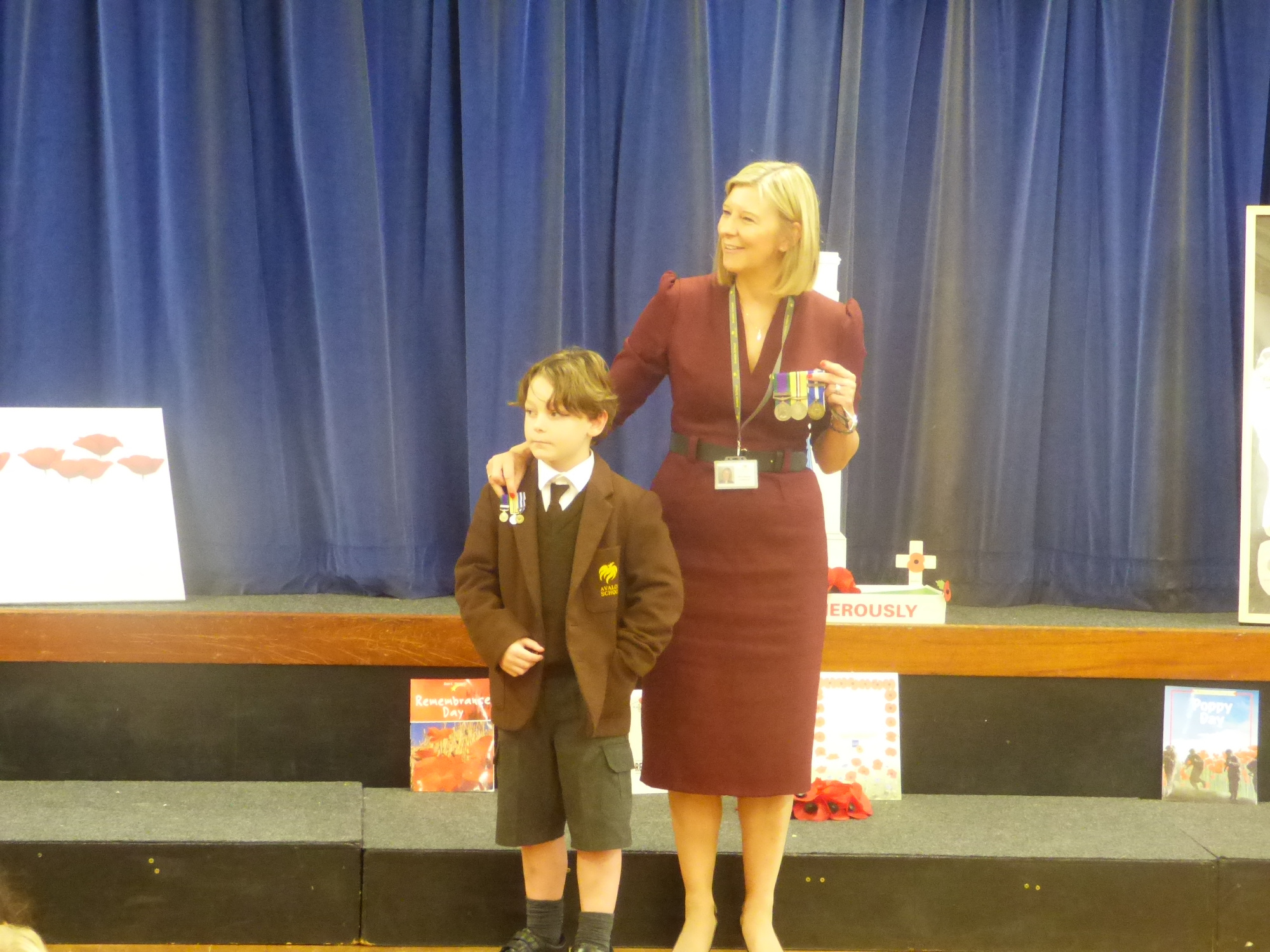 GL also brought in military memorial plaque from WW1 given to his great-great-grandfather.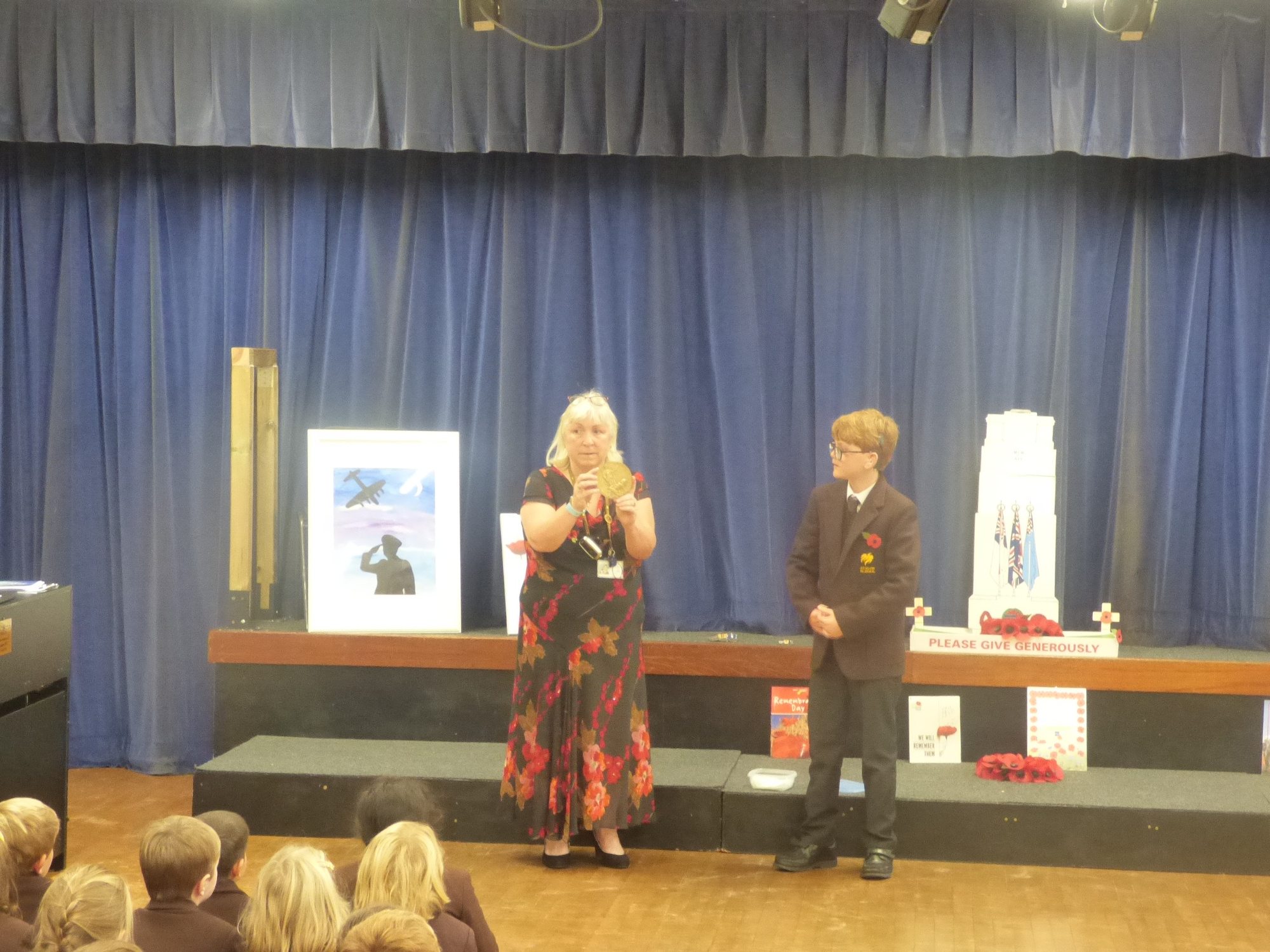 The children laid their poppies on the grave of the unknown soldier as they left assembly.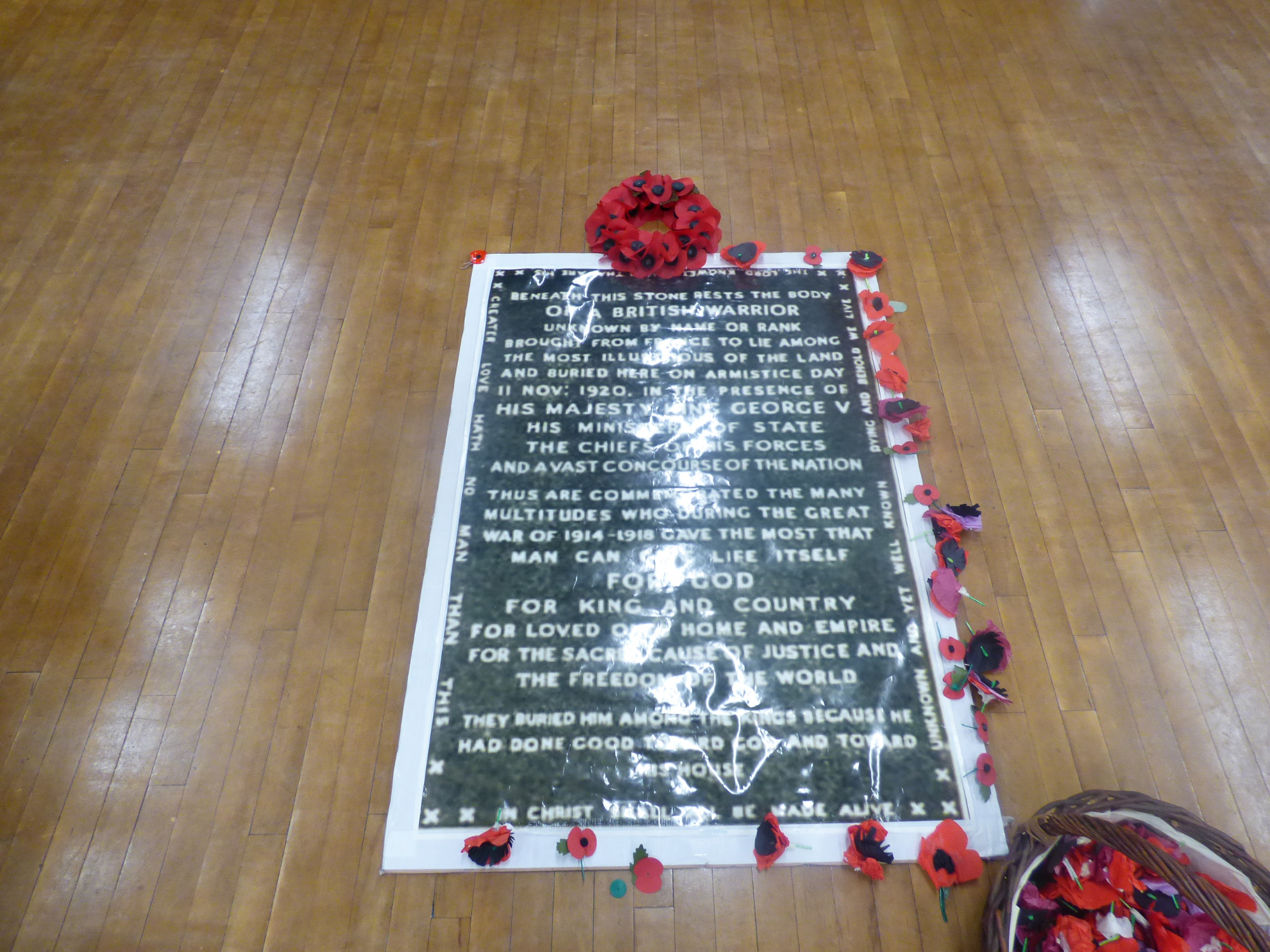 Following assembly the Year 2 children accompanied by Mrs Roberts and Mrs McGregor went to the Old Garden Care Home to share in Remembrance Day activities with the residents.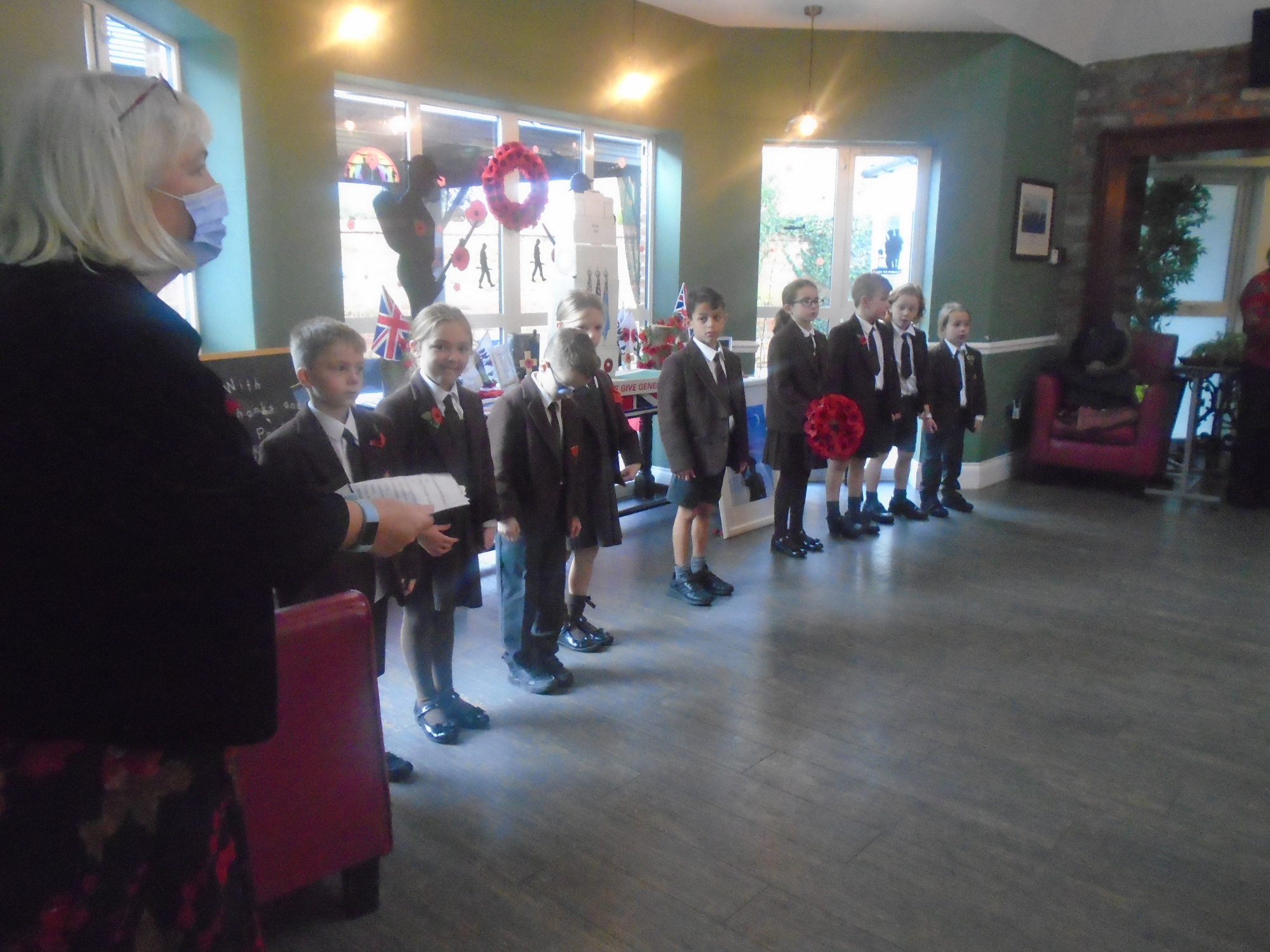 A big thank you to everyone who has donated to the Royal British Legion Poppy Appeal this year.

​