Rise to the Challenge Day
An amazing day was had by all at our Rise to the Challenge Day
On Monday the 14th June all the children from Reception to Year 6 arrived at school dress in the house t-shirts. The school was awash of red, yellow, blue and green as we prepared for a day of challenges and learning new skills. There was a buzz of excitement as the children entered the school gates and saw the climbing wall for the first time.
We have some courageous climbers who managed to get to the top with easy and also equally courageous climbing who persevered and kept on trying until the got the hang of climbing.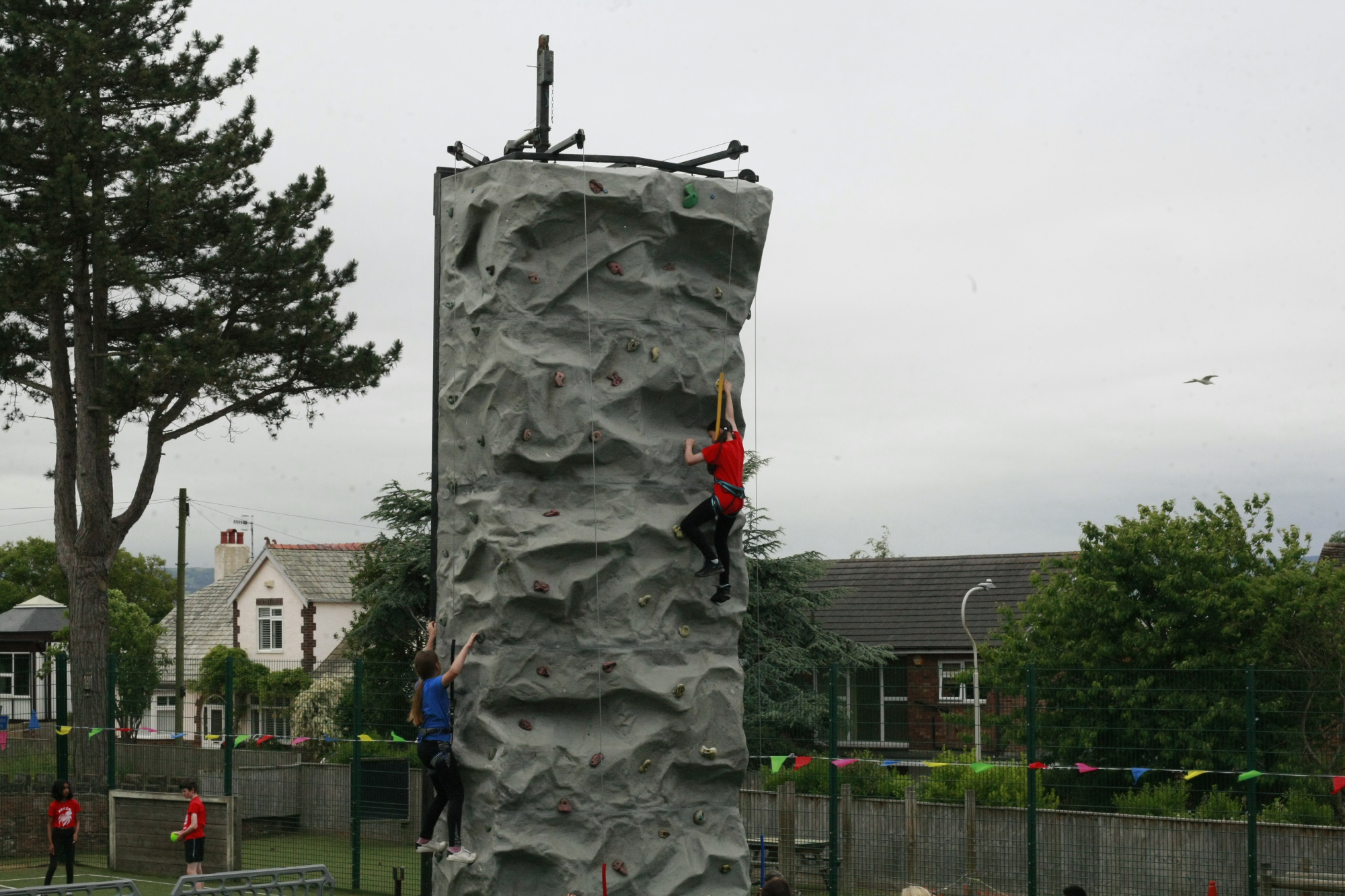 There are some awesome archers, hitting the target with ease.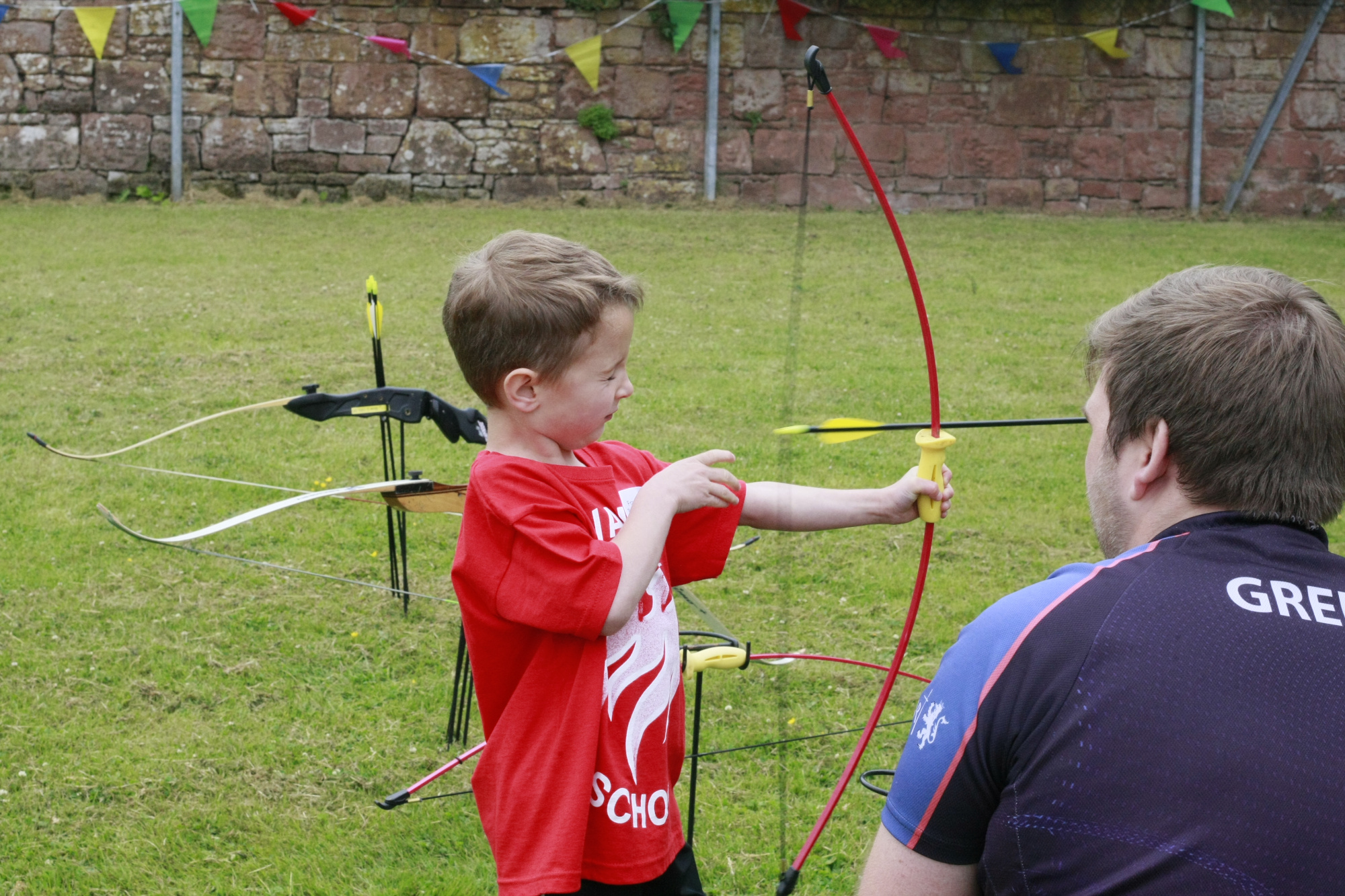 There were a lot of encouraging shouts as the houses battled it out at spike ball and enormous concentration took place during team building.